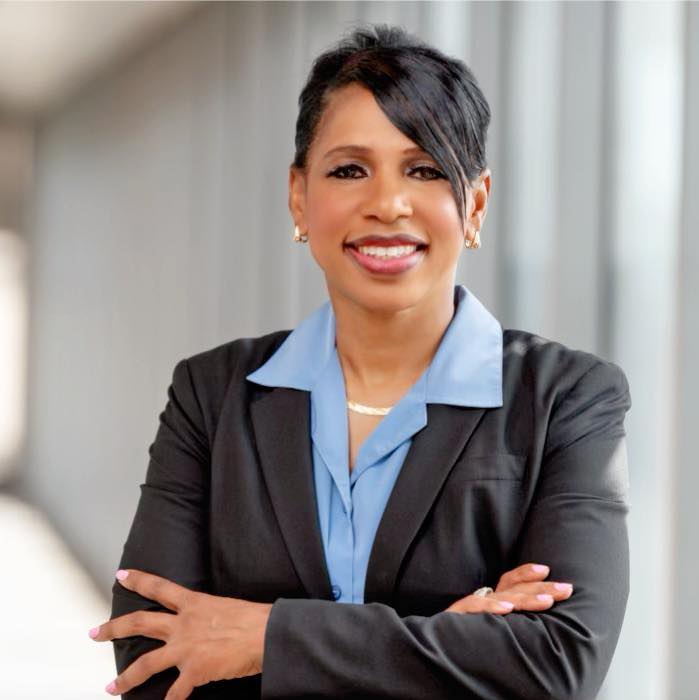 Carmen Best
Keynote Speaker
Carmen Best, Chief of Police Seattle (Retired), served with SPD for 28 years, becoming the 1st African American woman Chief of Police. Currently manages a global security account, spanning 5 continents, & is an MSNBC Contributor as a Police Policy Expert.
Date:  April 22, 2021
Delivery Method: Fully Online
Cost:  $69.00
Registration closes on Friday April 16, 2021 at 5:00 pm.
The People's Gathering is a professional/personal development learning experience that provides a supportive space in which participants can engage in frank and open dialogue about race and racial disparities that are systemically present in work, school and everyday life.

PROGRAM SCHEDULE
Welcome
and
Opening Remarks
8:30 am – 8:45 am
Keynote Address
8:45 am – 10:45 am
Networking Break
10:45 am – 11: 30 am
Race Dialogues
breakout sessions
11:30 am – 1:45 pm
Break
1:45 pm – 2:00 pm
Collective Dialogue
and
Closing Remarks
2:00 pm – 3:00 pm
Advocacy, Advancement and Anti-Racism: What Is It and How Do We Engage?
The theme for the April, 22, 2021 session of the race dialogues will include discussions on how we can all be more involved in moving the diversity, equity and inclusion mission forward.
DIALOGUE GROUPS
Indigenous: American Indian or Alaska Native – Navajo Nation, Blackfeet Tribe, Mayan, Aztec, Native Village of Barrow Inupiat Traditional Government, Nome Eskimo Community, etc. or other.
Asian -Chinese, Filipino, Asian Indian, Vietnamese, Korean, Japanese, Other Asian.
Pacific Islander- Native Hawaiian, Samoan, Chamorro, Other Pacific Islander.
Black or African American – Jamaican, Haitian, Nigerian, Ethiopian, Somali, etc.
Hispanic, Latino, or Spanish Origin – Mexican, Mexican American, Chicano, Puerto Rican, Cuban, Salvadoran, Dominican, Colombian, Guatemalan, Spaniard, Ecuadorian, etc.
Two or more races
White – German, Irish, English, Italian, Lebanese, Egyptian, etc.
Seeking Feedback!
We are looking to add additional workshops and offerings, but need to hear what YOU are looking to learn!
Complete the Survey