SOLD OUT    —    SOLD OUT    —    SOLD OUT
Anti-Racism, Advancement, Advocacy: What Is It AND How Do We Engage?
For every step we take toward justice, the construct of race and systems of racism continue to block our progress. In a few short weeks, one year will have passed since George Floyd (a Black man) was murdered with a knee on his neck by a (white) Minneapolis police officer. Closer to home, it has been more than one year since Tacoma police murdered Manny Ellis (a Black man), whose case remains unresolved. Just a few months ago, the Seattle police department gained national attention for its excessive use of force in crowd control during the Black Lives Matter protests. And in most recent news, violence against Asians, Asian Americans, and Pacific Islanders is rising rapidly. Also, let us not forget the recent insurrection at the U.S. Capitol by those claiming to be patriots while attempting to impede the certification of a lawful election. Most of those domestic terrorists walked free, shielded by their whiteness.
The morning session has four dynamic presenters that will bring diverse perspectives on the theme.
Featured Speakers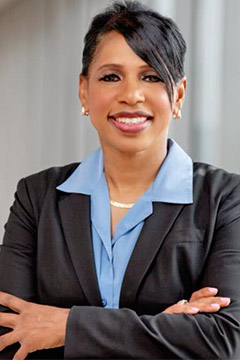 Carmen Best worked for the Seattle Police Department for 28 years. She served in a wide range of positions, including school safety, media relations supervisor, operations lieutenant, assistant chief in the criminal investigation bureau, and interim police chief. In August 2018, she was promoted to Chief of Police. She simultaneously became the 1st African American woman to hold that rank within SPD. She resigned her position effective September 2020 after the Seattle City Council voted to cut police department funding.
Best's rise and survival within the law enforcement system is a social justice case to examine. She will share her insight on the conference theme through the lenses of her multiple social identities, including being Black, woman, veteran, community servant, and — a top "cop." Best currently manages a global security account spanning five continents and is a contributor for MSNBC and KING 5 News as a Police Policy Expert.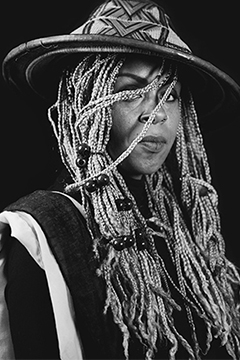 Sakara Remmu is the Founder and Lead Strategist for the Washington Black Lives Matter Alliance, a statewide advocacy coalition for racial equity and also the founder of Washington Voters for Black Lives Matter. She is a diversity, inclusion, and equity professional and organizational strategies consultant with more than 20 years of experience in equity and root cause analysis, strategic planning, project management, human resources consulting, as well as curriculum development and training facilitation.
Distinctly focused on integration of sustainable and data-driven solutions, Sakara has built a skill set translating the theory of diversity, inclusion, and equity into practice, working with a wide array of professionals and companies in traditional and non-traditional fields, including human services, civil rights, law enforcement, post-secondary education, engineering, public health, construction, and the government sector. She is often called upon by elected and appointed leaders to advise or consult on existing and emerging incidents and issues. She is adept at building diverse coalitions, identifying ways to maximize existing resources to fuel new and lasting solutions, and negotiating mutually beneficial agreements with partners while maintaining and broadening client outcomes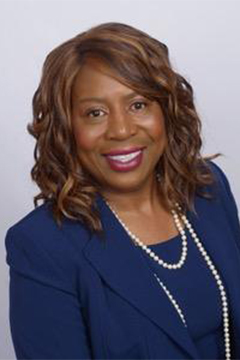 Karen A. Johnson, Ph.D., has been appointed by Governor Jay Inslee as the Director of the newly created state Office of Equity. The Office of Equity, established by the Legislature, was signed into law by Inslee in April of 2020. The office will work with agencies to increase access to equitable opportunities in order to bridge opportunity gaps and reduce disparities. The office will also work with communities to develop the state's five-year equity plan.
"Karen brings extensive experience working to transform local and state government systems to more equitably serve Washingtonians," said Inslee. "She has oriented her entire career around helping disadvantaged communities and instituting lasting systemic and institutional change for generations to come. I have every confidence that she will be an excellent, effective director. I am looking forward to working with her collaboratively to ensure that our state is one that supports all Washingtonians. The Office of Equity is an exciting opportunity to reframe how state government works."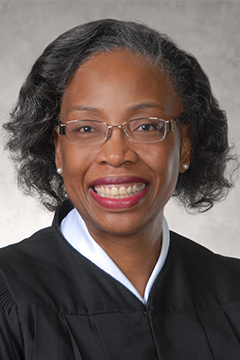 The Hon. G. Helen Whitener, Justice, was appointed to the Washington State Supreme Court in April 2020 and she was elected by the voters to retain her position on the State Supreme Court in November 2020.
Justice Whitener is well recognized by the legal community for her commitment to justice and equity. Prior to her appointment to Washington State's highest court, Justice Whitener served as a Pierce County Superior Court judge. Justice Whitener also served as a judge on the Washington State Board of Industrial Insurance Appeals and as a pro-tem judge in Pierce County District Court and the City of Tacoma Municipal Court.
Justice Whitener is the first Black woman to serve on the Washington Supreme Court, the fourth immigrant-born Justice and the first Black LGBT judge in the State of Washington.
Justice Whitener earned her B.A. degree in Business Administration and International Marketing from Baruch College, New York, and received her J.D. degree from Seattle University School of Law. Justice Whitener lives in Pierce County with her wife, attorney Lynn Rainey (CSM-US Army Ret).
Welcome and Opening Remarks
8:30 am – 8:45 am
Session I: Anti-Racism, Advocacy, Advancement: What is it AND How Do We Engage?
8:45 am – 10:45 am
Listen and hear diverse perspectives on the topic from those who have served and continue to serve in the tranches of the social justice movement. What can we learn from their story?
FEATURED SPEAKERS
Carmen Best, Seattle Police Chief (Retired)
Sakara Remmu, Founder, Lead Strategist, Washington Black Lives Matter Alliance and Founder, Washington Voters for Black Lives Matter
Dr. Karen Johnson, Director, Washington State Office of Equity, Office of the Governor
The Hon. G. Helen Whitener, Justice, Washington State Supreme Court
Break
10:45 am – 11:15 am
Session II – Race Dialogues (breakout sessions)
11:15 am – 1:30 pm
Participants are prompted at registration to choose a dialogue room based on the box they check on the U.S. Census form "race" question.
Break
1:30 pm – 1:45 pm
Session III: Collective Dialogue
1:45 pm – 2:45 pm
A convening of the whole group to hear the report out of key take-aways and "call to action" from each dialogue room.
Acknowledgements and Closing Remarks
2:45 pm – 3:00 pm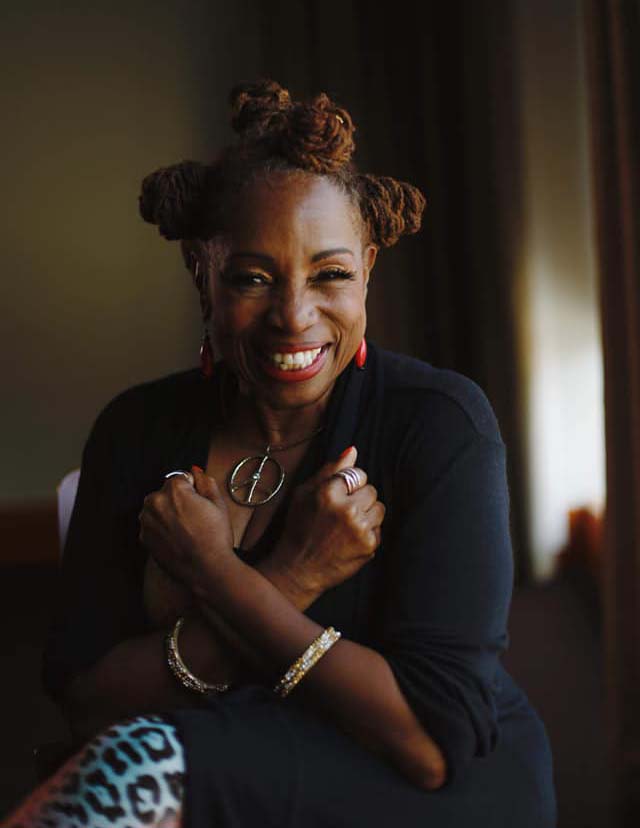 The People's Gathering Convener
Melannie Denise Cunningham is Director of Multicultural Outreach and Engagement at PLU. She is also creator, executive producer and host of The People's Gathering: A Revolution of Consciousness Conference.
Melannie is known locally, nationally, and internationally for her unapologetic talk and activism around anti-racist community building, social and economic justice, education, and advocacy for Black women and girls.  In 2018 she was awarded the Greater Tacoma Peace Prize for her lifetime achievement working towards racial reconciliation.  The "prize" she received was an all-expense-paid trip to Oslo, Norway, to represent her South Sound Washington community at the Nobel Peace Prize Ceremony.
Melannie holds a Bachelor of Arts degree from Washington State University, an MBA from Pacific Lutheran University, a Master of Arts in Organizational Leadership and Change from Fielding Graduate University, and is currently a doctoral student at Fielding pursuing a Ph.D. in Organizational Development and Change.
RACE DIALOGUE GROUPS
Descriptions and Facilitators
Mexican, Mexican American, Chicano, Puerto Rican, Cuban, Salvadoran, Dominican, Colombian, Guatemalan, Spaniard, Ecuadorian, etc.
Matt Martinez joined KNKX in August 2015 as Director of Content, overseeing all editorial channels, including KNKX News, KNKX.org online content, social media platforms, Jazz24 — Pacific Public Media's 24-hour global jazz stream.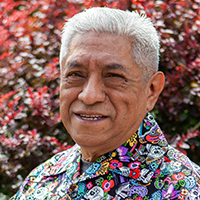 Raúl Sanchez is the current City of Redmond Poet Laureate. He teaches poetry in Spanish through the Seattle Arts and Lectures (WITS) program, also through the Jack Straw Educational Project. In the last three years he volunteered for PONGO Teen Writing at the Juvenile Detention Center. His forthcoming second collection "When There Were No Borders" will be released Spring 2021 from Flower Song Press, McAllen Texas.
Navajo Nation, Blackfeet Tribe, Mayan, Aztec, Native Village of Barrow Inupiat Traditional Government, Nome Eskimo Community, etc. or other.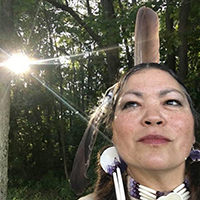 Renée Roman Nose, MAIS, is an enrolled member of the Cheyenne and Arapaho Tribes of Oklahoma. She is an activist, artist, actor, poet, painter, photographer, and cultural anthropologist. Her book, Sweet Grass Talking (2017), was published by Uttered Chaos Press and nominated for the Oregon Book of the Year Award for 2017. Her paintings and photography have been most recently featured at the Kallet Theater in Oneida, NY, as well as having had showings in Tacoma and Everett, Washington. Her second book, Have War Paint, Will Travel, is currently with the publisher, and her third book, as yet untitled, is a collaborative book of poetry with Suzan Harjo.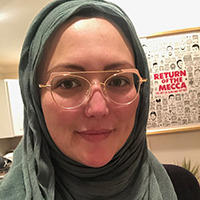 Roxane Maiko Byrne is the Interim Coordinator of Equity, Diversity, and Cultural Competency at Santa Barbara City College and has over 15 years of experience in teaching, counseling, and life coaching. Roxane is a Critical Multiracial, Feminist scholar and holds a Master of Arts in Clinical Psychology, a Master of Arts in Human Development and is currently completing a PhD dissertation in Human Development with a research focus on Multiracial identity and belonging. As a self-identified Biracial, multicultural woman, Roxane has a personal, professional, and scholarly interest in advancing critical conversations about the Multiracial experience in the United States.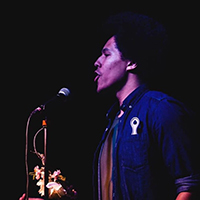 Christian Paige is an Emmy nominated poet, an educator and consultant with a passion for anti-racism and youth empowerment. Paige is from the greatest city on the planet, Tacoma Washington. He is an Act Six scholar, first generation college graduate and the president and CEO of the Fifth Stone Collective Co. He lives by the words of the famous poet Maya Angelou, "They will forget what you said, they will forget what you did, but they will never forget how you made them feel"
Seeking Feedback!
We are looking to add additional workshops and offerings, but need to hear what YOU are looking to learn!
Complete the Survey