Fall 2020
Date and rates will be available in Spring 2020

The Fall Convening continues the work of the annual The People's Gathering: A Revolution in Consciousness Conference, providing additional opportunities for professionals to engage in frank and open dialogue about race and racial disparities. Open to previous conference attendees and those new to The People's Gathering, the Fall Convening is a smaller experience focused on a specific topic. Attendees will dive deeply into that topic for several hours, leaving with new knowledge and action items they can implement immediately.
The topic and format for each Fall Convening will vary. In November 2019, the topic was "Racially-Savvy Leadership," delivered in partnership with Chuck Shelton and Philip Jacobs from Greatheart Consulting.
*For discount codes, contact Continuing Education (ce@plu.edu, 253-535-7722) prior to registering for the conference.
Learning Objectives
After the Fall Convening, attendees will be able to:
Implement additional skills or practices related to diversity, equity, and inclusion work (depending on the year's topic)
Identify 2-3 professionals in other organizations doing similar diversity, equity, and inclusion work
Engage in community, school, and workplace social justice dialogues more effectively
2019 Fall Convening Speakers
Chuck Shelton, Greatheart Consulting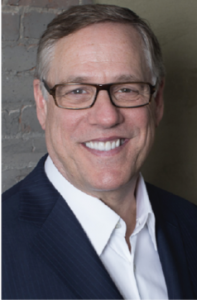 For more than 25 years he has honed a unique expertise in engaging and equipping white male leaders and their diverse colleagues to grow their global business through inclusive leadership. This specialty led to the publication of his groundbreaking book, Leadership 101 For White Men.
He has developed inclusive leaders through global D&I projects on strategy, culture, engagement, talent, learning, and sales at Aetna, Alaska Airlines, Avon, Capgemini, the Johnson Space Center, Key Bank, Liberty Mutual, Turner Construction, and in more than seventy other organizations. He designed and directs the first and ongoing Study on White Men Leading Through Diversity & Inclusion.
Philip Jacobs, Greatheart Consulting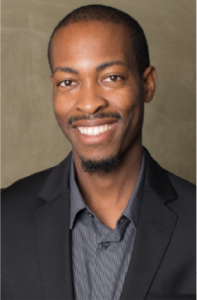 Philip is lead on the Racially Savvy Leadership (RSL) program. Racially Savvy Leadership equips business
leaders to have conversations about race and ethnicity with savvy confidence and candid respect. In this
role, Philip is responsible for the planning, design, execution, and client satisfaction. He is a solution-
oriented bridge builder focused on helping his clients develop profitable inclusive work environments.
Philip is the author of Accuracy: A Guide to Living Skillfully and Successfully in Today's Crazy Times. He
earned his bachelor's degree in business administration from Seattle Pacific University.
The People's Gathering Founder: Miss Melannie Denise Cunningham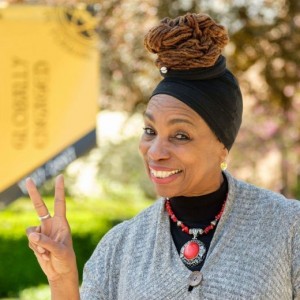 Founder of The People's Gathering: A Revolution of Consciousness! Conference and PLU Campus Ministry's Director of Multicultural Outreach and Engagement, Melannie Denise Cunningham has extensive experience working and creating conversations across difference. She organized Tacoma's first citywide Martin Luther King Jr. Celebration in the 1980s and spearheaded an effort that led to the City of Tacoma to become the first city in the United States to accept the "Hate Won't Win" challenge. As the Director of Multicultural Outreach and Engagement at Pacific Lutheran University, Melannie serves as a mentor to students of color that join the PLU community. Her work extends beyond our borders through serving on the Tacoma Sister Cities Council (George, South Africa, Committee) and Women of Vision, an NGO registered with the United Nations.
In 2018, Melannie was selected as the Greater Tacoma Peace Prize Laureate, recognizing her body of work on racial reconciliation, promoting peace, and creating community conversations. As the Peace Prize Laureate, Melannie represented the South Sound at the Nobel Peace Prize ceremony in Oslo, Norway.
Melannie holds a BA in General Studies from Washington State University, a certificate of Broadcast Production Technology from Bates Technical College, an MBA from Pacific Lutheran University, and is currently pursuing a PhD in Organizational Development and Change from Fielding Graduate University.  She expects to graduate in 2021.