- REGISTRATION HAS CLOSED FOR THIS EVENT -
The People's Gathering: A Revolution of Consciousness conference is a professional and personal development learning experience that provides a supportive space where participants can engage in frank and open dialogue about race and racial disparities systemically present in work, school, and everyday life.  A host of local and national social justice scholars and leaders from Indigenous, Asian, Black, Latino, Multiracial, Pacific Islander and, white communities will lead small group discussions.
Do You Really Want to Talk About Racism?
presented by: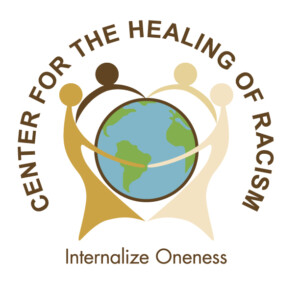 March 24, 2022
8:30 a.m. – 3:30 p.m.
Online Event
$69
In this 2 1/4 hour workshop, participants are challenged to learn that racism is significantly more than individual acts of meanness. Participants will learn how to think critically about racism in the world around them by identifying various forms of racism and reflecting on personal feelings experienced during this dialogue.
Program Speakers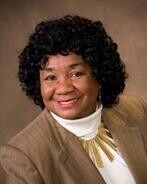 Cherry Steinwender
Cherry Steinwender is Executive Director and co-founder of the Center for the Healing of  Racism.
Cherry is distinguished by her straight talk, often unconventional perspectives and the depth of her knowledge and experience.  She has a contagious enthusiasm and passionate belief in people that inspires them to take action around the truth and misinformation about racism.  She leads by example, always doing her best and encouraging others to do the same.  She is an inspirational leader who encourage In Oneness.
Her background includes leading workshops over a decade throughout the United States with individual's, various agencies, companies including fortune 500, faith-based groups, schools, colleges and universities.  She has led workshops for delegations of the U.S. State Department interested in learning about American racism.  She has won countless awards over the years and featured in articles, newspapers and magazines.
Under her leadership, the Center was profiled in the publication, One America for the 21st Century, a study of race in America commissioned by President Bill Clinton.
In addition, she is the author of the book Bread is a Simple Food.  The book teaches children about different cultures.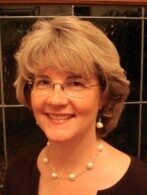 Christie Harrison
Christie Harrison is an Organizational Change and Development consultant with a background in higher education, oil & gas, non-profit organizations, financial services, government contractors, manufacturing, and healthcare. A six-year member of The Center for the Healing of Racism, Christie is a trained facilitator for the organization.  Borrowing from Maya Angelou's words, Christie's personal belief is when we know, we must act, and when we know better, we must act differently.
Christie holds a Bachelor's degree in Chemistry from Southern Methodist University, a Master's in Education from University of Houston, a Master's in Organizational Development from Fielding Graduate University where she is currently a doctoral student in Human Development-Inclusive Leadership for Social Justice.
Welcome and Opening Remarks
8:30 am – 9:00 am
Session I- The Center for the Healing of Racism
9:00 am – 11:15 am
Lunch Break
11:15 am – 11:45 am
Session II – Race Dialogues (breakout sessions)
11:45 am – 1:45 pm
Participants are prompted at registration to choose a dialogue room based on the box they check on the U.S. Census form "race" question.  These conversation groups are designed for care and support for those identifying in these categories to process the impact of race and systemic racism on daily living.
Break
1:45 pm – 2:00 pm
Session III: Collective Dialogue
2:00 pm – 3:15 pm
A convening of the whole group to hear the report out of key take-aways and "call to action" from each dialogue room.
Acknowledgements and Closing Remarks
3:15 pm – 3:30 pm
OPTIONAL
After Conversation
3:30 pm – 5:00 pm
If you're not ready to leave and just want to "hang out" and process the day – join us in this space!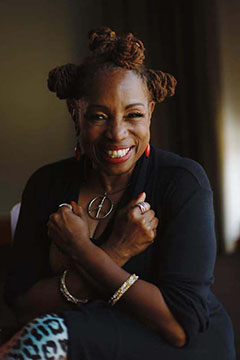 The People's Gathering Convener
Melannie Denise Cunningham is the Director of Multicultural Outreach and Engagement at PLU. She is also creator, executive producer and host of The People's Gathering: A Revolution of Consciousness Conference.
Melannie is known locally, nationally, and internationally for her unapologetic talk and activism around anti-racist community building, social and economic justice, education, and advocacy for Black women and girls. In 2018 she was awarded the Greater Tacoma Peace Prize for her lifetime achievement working towards racial reconciliation. The "prize" she received was an all-expense-paid trip to Oslo, Norway, to represent her South Sound Washington community at the Nobel Peace Prize Ceremony.
Melannie holds a Bachelor of Arts degree from Washington State University, an MBA from Pacific Lutheran University, a Master of Arts in Organizational Leadership and Change from Fielding Graduate University, and is currently a doctoral student at Fielding pursuing a Ph.D. in Organizational Development and Change.
Descriptions and Facilitators
Chinese, Filipino, Asian Indian, Vietnamese, Korean, Japanese, Other Asian. Native Hawaiian, Samoan, Chamorro, Other Pacific Islander.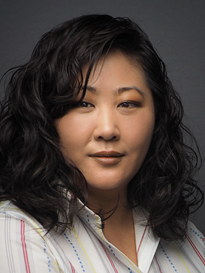 Suzanne Pak is the Director of Community & Behavioral Health for Korean Women's Association (KWA). Her department provides CRISP (Culturally Responsive, Integrated & Strength-Based Parenting) education for BIPOC parents of young children (with DOH funding), Potentially Preventable Hospitalization (PPH) Learning Collaboration education for community and behavioral health professionals (with TPCHD funding), and care coordination and preventative health education services. She serves on the Pierce County Opioid Task Force, Tacoma Pierce County Health Departments' PPH Steering Committee, City of Tacoma's Age Friendly Tacoma Committee, Help Me Grow's Community Advisory Board, and Fred Hutch's Community Advisory Board. She is a certified trainer in Screening Brief Intervention Referral to Treatment, Motivational Interviewing, and Adverse Childhood Experiences.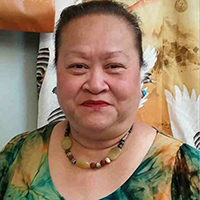 Lua Pritchard was born in the village of Amouli, which is located on the island of American Samoa. She left Samoa at the age of 10 to attend school in San Francisco. Lua attended Pepperdine University in Los Angeles and the Universities of Minnesota and Hawaii.
Lua, her husband and her 5 children moved to Lakewood WA in 1988 to care for her in-laws. She and her husband culturally adopted 16 more children in Lakewood; their family now consists of 21 adult children and 34 grandchildren. During this time Lua also worked for the Korean Women's Association (KWA) ultimately retiring as the Executive Director of KWA in 2009. She is currently the director of the Asia Pacific Cultural Center. Lua has been recognized with countless awards for her volunteer work in the Asian Pacific Community, Pierce County and Washington State.
Jamaican, Haitian, Nigerian, Ethiopian, Somali, etc.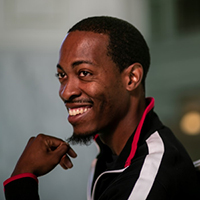 Philip "Sharp Skills" Jacobs, PMP is a hip-hop artist, author, entrepreneur, racial equity consultant, and certified Project Management Professional. He leads workshops on entrepreneurship, life skills, and race. He has spoken/presented at several colleges and universities around the country and is a consultant to Fortune 500 companies who want to create more inclusive workspaces. He is the author of two books, Accuracy: A Guide to Living Skillfully and Successfully in Today's Crazy Times and You Are the Solution. He was the recipient of Seattle Pacific University's prestigious Medallion Award in 2019 where he earned his bachelor's degree in Business Administration in 2008.
Tenisha Williams is a Senior Consultant at UPD, serving as a project manager and strategic thought partner with districts, charter networks, state education agencies, and nonprofits across the nation in data-driven continuous improvement efforts, organizational transformations, and strategic implementations to maximize equitable educational outcomes for all students.
Recent projects include supporting the reopening planning and implementation team at Tulsa Public Schools as they navigated the competing demands of revisioning transformative and equitable educational structures amidst the pandemic, and uncovering and addressing the root causes of systemic inequities through organizational equity assessment uncovering with Teach for America and Vancouver Public Schools.
Prior to UPD Tenisha worked at Booz Allen Hamilton on the U.S. Air Force "High Velocity Analysis Project" to quantitatively identify the optimal mix of military force required to meet wartime demands in a cost-effective, risk-minimizing manner. And prior to that she worked as a budget analyst for the National Academy of Sciences.
Tenisha holds a Bachelor of Science, Systems Engineering from George Washington University as well as a Master of Science, Engineering Management from the University of Maryland.
Mexican, Mexican American, Chicano, Puerto Rican, Cuban, Salvadoran, Dominican, Colombian, Guatemalan, Spaniard, Ecuadorian, etc.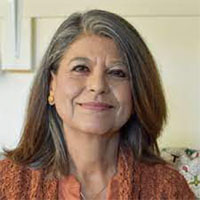 Dr. Plácida Gallegos has been an organization development consultant and executive coach for the past 30 years, engaged in supporting diverse individuals, groups and organizations in thriving and achieving optimal outcomes. Based on sound research, assessment and an appreciative approach, she works with clients to maximize performance, engagement and authenticity. She is deeply committed to co-creating inclusive organizations and teams that support people to learn and grow to their fullest capacities.
Trained as a social psychologist with a Ph.D. in Social and Personality Psychology, she is attentive to how individuals and teams are affected by the systems and structures within which they operate, and how they can constructively influence those systems. Diversity, equity and inclusion have been consistent threads through her research, consulting, and teaching practices.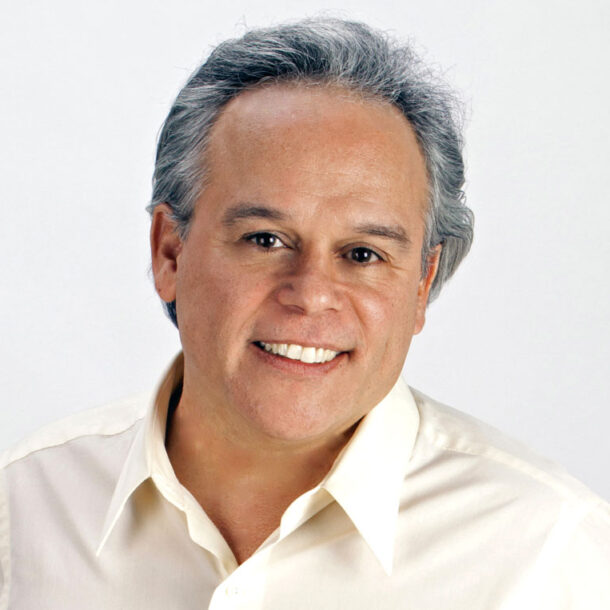 John Rodriquez is an accomplished leadership coach, workshop/retreat facilitator, and systems change consultant. He has been consulting and facilitating leadership and culture change for over two decades. His assignments have taken him to 37 states working with organizations from 50 to 200,000 employees. As a Systems Theory practitioner, he works with senior and frontline leaders on high-impact and high-performing team development. Clients include Black Health New Mexico, National Association of Community Health Workers (NACHW), NeighborWorks America, Center for Workforce Excellence, FedEx, Kellogg, Verizon, NYU Langone, Ascension Health, LiDistri Foods, BlueCross BlueShield, United Airlines, Whirlpool, Rochester Economic Development Corporation, and Roc the Future Alliance. Recent assignments include coaching systems change and Collective Impact collaboratives in healthcare, education, and human services, BIPOC maternal health and policy change, wealth gap and economic support organizations, national community development and health worker associations, change management for healthcare evidence-based group care implementation, and equity-based leadership team development.
In 2008, John co-created The Five Steps of Adaptation, a change adaptation process to help leaders understand the impact of change events on themselves — before assisting others. This model was the basis for engaging a 6,500-employee workforce during the recession of 2008-09. The results were that not a single employee was laid off, and the company remained fiscally stable as it adapted to significant customer losses during the economic downturn. The organization returned to growth by 2010, adding new customers in the process.
In 2002, John was selected to serve as a Rockefeller Foundation Next Generation Leadership Fellow. He traveled throughout the United States and Mexico during this period, learning about leadership as a societal stabilizing force. He also served as a primary consultant on the "Bridges to Our Future" project in Michigan, the largest community cross-sector intervention initiative in the United States at the time. The project was featured in a Public Television Special and served as a case study for researchers and students at the Harvard Kennedy School of Government & Public Policy. John was also the recipient of the New York State Hispanic Businessperson of the Year Award, presented by the New York State Hispanic Chamber of Commerce.
Before entering management consulting, John was an executive and partner in the advertising industry, where he worked with some of the world's leading brands. In addition to building a multimillion-dollar ad agency, John helped start several social enterprises and businesses and has served on numerous non-profit committees, commissions, and boards. John has been a post-graduate student at the Bowen Center for the Study of Family Systems in Washington, D.C. He holds three coaching certifications, a master's degree from the State University of New York College at Brockport, and a bachelor's degree from Rochester Institute of Technology.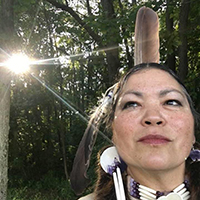 Renée Roman Nose, MAIS, is an enrolled member of the Cheyenne and Arapaho Tribes of Oklahoma. She is an activist, artist, actor, poet, painter, photographer, and cultural anthropologist. Her book, Sweet Grass Talking (2017), was published by Uttered Chaos Press and nominated for the Oregon Book of the Year Award for 2017. Her paintings and photography have been most recently featured at the Kallet Theater in Oneida, NY, as well as having had showings in Tacoma and Everett, Washington. Her second book, Have War Paint, Will Travel, is currently with the publisher, and her third book, as yet untitled, is a collaborative book of poetry with Suzan Harjo.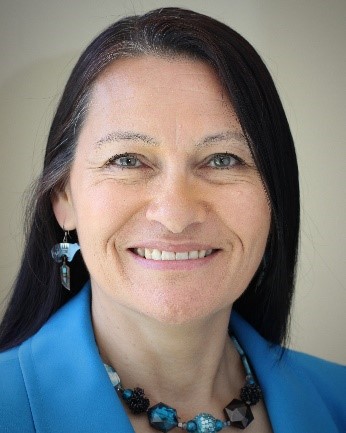 Shana Greenberg Barehand Esq. CDE , originally from Los Angeles, is Mono Indian from the Cold Springs Rancheria in California.  Shana has a law degree from Arizona State University and a Bachelor's in psychology from Cal State Long Beach.  Shana entirely supported herself through college and law school.  Her previous jobs include working at the Southern California Indian Center, Indian education program counselor, waitressing, and bar tending.  As an attorney she has worked at the U.S Environmental Protection Agency as an environmental enforcement attorney, the Federal Communications Commission as the senior tribal advisor to the Commissioner, and the Tribal Liaison for the Washington State Department of Revenue.  Her expertise in establishing and leading innovative new programs led her to the DES where she established the Procurement, Inclusion and Equity Program, which helps lead the state's effort to procure more goods and services from small, diverse, veteran owned businesses.
In a volunteer capacity, she coaches soccer, serves on the Tumwater School Districts Equity Committee and is the co-founder of the Wa-Ya Outdoor Institute, the State's only outdoor camp that teaches outdoor adventure, STEM, and intertwines indigenous culture and knowledge.  In the past she has served as the Treasurer of the National Native American Bar Association, Chair of the advisory board for the Washington Internships for Native Students (WINS), Washington DC, and is a founding board member and past Treasurer for the Society of American Indian Government Employees.
Shana is married to actor/filmmaker Jeffrey Barehand and has five children. As a family they participate in a diverse array of experiences such as volunteering for important causes, going to Pow Wows, and snowboarding.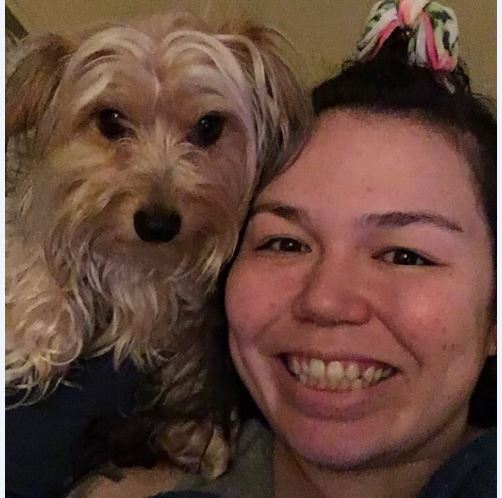 Lee Foster (they/them) is a non-binary, queer Japanese American. They are currently working as an administrative assistant for DSHS's Community Service Division.
An alumni of Evergreen State College, Lee primarily studied Japanese American/Asian American history with an emphasis on the mixed race experience. In 2016, they had the opportunity to study abroad to Kobe, Japan to further study the treatment and complex history of mixed race people living in Japan. For Lee, sharing their experience of being mixed race has been instrumental in the development of who they are as well as getting to know, listen and learn from other people who identify as mixed race.
For almost 15 years, Lee has been passionate about bringing Equity Diversity and Inclusion practices not only in their day to day life but also professionally. Lee is currently striving to make DSHS a more inclusive, and accessible organization.  Through their role within the Equity, Diversity, Inclusion and Organizational Development department, they understand and see the changes that need to be made in order to make Washington State Government an employer of choice.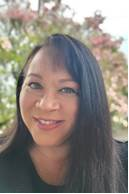 Davida Miller-Kaeka identifies as Hawaiian, Chinese, and white.  She is the Executive Assistant to the Washington Child Support Director and has over 27 years' of experience in child support.   She is also a mother to 5 children and 3 grandchildren whom all identify as bi-racial individuals, Ms. Miller has many years of experience identifying the challenges of being bi-racial.  Actively addressing challenges and working through approaches is key to developing strong, empowered current and future generations as they shape our world. Her current work as an Executive Leader on the Division of Child Support's Leadership team is supported by her years of experiences from caseload management, constituent relations, human resource and ongoing work with equity, diversity, accessibility, and inclusion (EDAI). She provides leadership to the statewide tribal relations team, oversee the divisions investigations process, worked with internal statewide audits and has specialized in program initiatives such as co-parenting and currently with fatherhood.  Ms. Miller-Kaeka is also a Certified Diversity Professional through the Society for Diversity.  Her role and work as an EDAI professional supports her Division, Administration, and Department goals, vision, and efforts across the state.
If you are registering a group of people
 we have an excel worksheet for you to use in gathering participant information to assist with the registration survey.  If you would like a copy sent to you, please request the worksheet from davenppl@plu.edu.
6.5 clock hours are available for Teachers, please contact ainman@plu.edu for more information
Seeking Feedback!
We are looking to add additional workshops and offerings, but need to hear what YOU are looking to learn!
Complete the Survey