The People's Gathering
Truth Tellin' About Critical Race Theory (registration closes on Nov. 5 at 5 p.m.)
Register today!
Truth Tellin' About Critical Race Theory
November 10, 2021
8:30 a.m. – 3:30 p.m.
Online Event
$69*
The essence of Critical Race Theory is to examine the intersections of race and law in the United States and bring the truth about how racism has been institutionalized into American Laws and Policies to broader social awareness.
On one side of discourse is the belief that Critical Race Theory helps us to examine racist laws and policies through a scientific lens and commit to historical truth telling about the intergenerational impact of those laws and policies on individuals and communities of color.
Detractors believe that the purpose of Critical Race Theory is to paint all whites as racist and to indoctrinate white children into shouldering shame for benefiting off of the actions of their predecessors.
Without full understanding about the content of and context for teaching Critical Race Theory, it, like so many potentially enlightening ideologies, has been politicized to further create fear, anger, and division.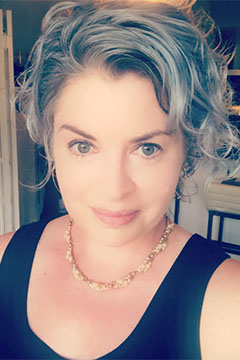 Confirmed Truth Tellers! – Morning Session Presentations (stay tuned for updates!)
Dr. Amy Young, Professor of Communication, Pacific Lutheran University
Deconstructing Conservative narratives on Critical Race Theory
Conservative rhetoric has a number of identifiable features, but one of the more ubiquitous is a claim of victimhood. Victimhood creates an in-group identity that helps organize and marshal feelings of alienation and exclusion from an increasingly pluralistic, socially progressive culture. Those feelings are then weaponized by conservative media and political institutions against issues like Critical Race Theory, creating an ongoing and amplified outrage machine that seeks to drown out considerations of structural injustice and to terrify white parents that their children are being indoctrinated in their places of learning.  Dr. Young will lead participants to a deeper understanding on why victimhood is such a powerful lure, and identify ways to respond to claims of victimhood designed to deny dissent.
Welcome and Opening Remarks
8:30 am – 9:00 am
Truth Tellin' Discussion
9:00 am – 11:00 am
Dr. Amy Young, Professor of Communication, Pacific Lutheran University
Stay tuned for updates
Lunch Break
11:00 am – 11:30 am
Session II – Race Dialogues (breakout sessions)
11:30 am – 1:45 pm
Participants are prompted at registration to choose a dialogue room based on the box they check on the U.S. Census form "race" question.  These conversation groups are designed for care and support for those identifying in these categories to process the impact of race and systemic racism on daily living.
Break
1:45 pm – 2:00 pm
Session III: Collective Dialogue
2:00 pm – 3:15 pm
A convening of the whole group to hear the report out of key take-aways and "call to action" from each dialogue room.
Acknowledgements and Closing Remarks
3:15 pm – 3:30 pm
OPTIONAL
After Conversation
3:30 pm – 5:00 pm
If you're not ready to leave and just want to "hang out" and process the day – join us in this space!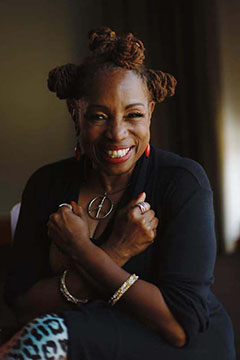 The People's Gathering Convener
Melannie Denise Cunningham is the Director of Multicultural Outreach and Engagement at PLU. She is also creator, executive producer and host of The People's Gathering: A Revolution of Consciousness Conference.
Melannie is known locally, nationally, and internationally for her unapologetic talk and activism around anti-racist community building, social and economic justice, education, and advocacy for Black women and girls. In 2018 she was awarded the Greater Tacoma Peace Prize for her lifetime achievement working towards racial reconciliation. The "prize" she received was an all-expense-paid trip to Oslo, Norway, to represent her South Sound Washington community at the Nobel Peace Prize Ceremony.
Melannie holds a Bachelor of Arts degree from Washington State University, an MBA from Pacific Lutheran University, a Master of Arts in Organizational Leadership and Change from Fielding Graduate University, and is currently a doctoral student at Fielding pursuing a Ph.D. in Organizational Development and Change.
Descriptions and Facilitators
Chinese, Filipino, Asian Indian, Vietnamese, Korean, Japanese, Other Asian. Native Hawaiian, Samoan, Chamorro, Other Pacific Islander.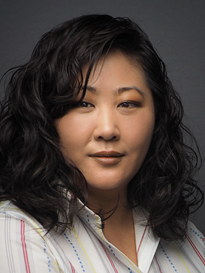 Suzanne Pak is the Director of Community & Behavioral Health for Korean Women's Association (KWA). Her department provides CRISP (Culturally Responsive, Integrated & Strength-Based Parenting) education for BIPOC parents of young children (with DOH funding), Potentially Preventable Hospitalization (PPH) Learning Collaboration education for community and behavioral health professionals (with TPCHD funding), and care coordination and preventative health education services. She serves on the Pierce County Opioid Task Force, Tacoma Pierce County Health Departments' PPH Steering Committee, City of Tacoma's Age Friendly Tacoma Committee, Help Me Grow's Community Advisory Board, and Fred Hutch's Community Advisory Board. She is a certified trainer in Screening Brief Intervention Referral to Treatment, Motivational Interviewing, and Adverse Childhood Experiences.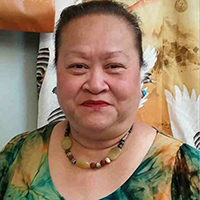 Lua Pritchard was born in the village of Amouli, which is located on the island of American Samoa. She left Samoa at the age of 10 to attend school in San Francisco. Lua attended Pepperdine University in Los Angeles and the Universities of Minnesota and Hawaii.
Lua, her husband and her 5 children moved to Lakewood WA in 1988 to care for her in-laws. She and her husband culturally adopted 16 more children in Lakewood; their family now consists of 21 adult children and 34 grandchildren. During this time Lua also worked for the Korean Women's Association (KWA) ultimately retiring as the Executive Director of KWA in 2009. She is currently the director of the Asia Pacific Cultural Center. Lua has been recognized with countless awards for her volunteer work in the Asian Pacific Community, Pierce County and Washington State.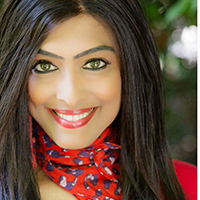 Latha Sambamurti is the producer and Artistic, Outreach and Development Director of several large-scale arts and culture festivals in the State of Washington. She is an educator, trained musician, band leader, and winner of Kirkland Performance Center's You Rock award for community service. She has been a Washington State Arts Commissioner and a Redmond Arts & Culture Commissioner/Chair. She serves as a board director for several state and regional cultural organizations. She holds a master's degree in English Literature.
Jamaican, Haitian, Nigerian, Ethiopian, Somali, etc.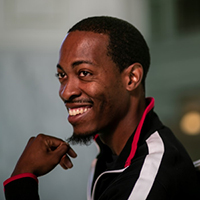 Philip "Sharp Skills" Jacobs, PMP is a hip-hop artist, author, entrepreneur, racial equity consultant, and certified Project Management Professional. He leads workshops on entrepreneurship, life skills, and race. He has spoken/presented at several colleges and universities around the country and is a consultant to Fortune 500 companies who want to create more inclusive workspaces. He is the author of two books, Accuracy: A Guide to Living Skillfully and Successfully in Today's Crazy Times and You Are the Solution. He was the recipient of Seattle Pacific University's prestigious Medallion Award in 2019 where he earned his bachelor's degree in Business Administration in 2008.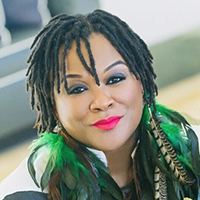 Veronica Very is founder and visionary, of Wonder of Women International. Wonder of Women creates sacred spaces for Black women and girls to find their voice, stand in their truth and tell their story. T. Morgan Dixon, Founder and CEO of GirlTrek describes Veronica this way "……each year, GirlTrek convenes a corps of world-class teachers, content experts and medical professionals to lead America's Largest organization for Black women. Veronica is the teacher's teacher. She's our guru! Her powerful voice, keen strategy and loving leadership sets the agenda every time."
Mexican, Mexican American, Chicano, Puerto Rican, Cuban, Salvadoran, Dominican, Colombian, Guatemalan, Spaniard, Ecuadorian, etc.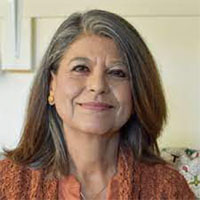 Dr. Plácida Gallegos has been an organization development consultant and executive coach for the past 30 years, engaged in supporting diverse individuals, groups and organizations in thriving and achieving optimal outcomes. Based on sound research, assessment and an appreciative approach, she works with clients to maximize performance, engagement and authenticity. She is deeply committed to co-creating inclusive organizations and teams that support people to learn and grow to their fullest capacities.
Trained as a social psychologist with a Ph.D. in Social and Personality Psychology, she is attentive to how individuals and teams are affected by the systems and structures within which they operate, and how they can constructively influence those systems. Diversity, equity and inclusion have been consistent threads through her research, consulting, and teaching practices.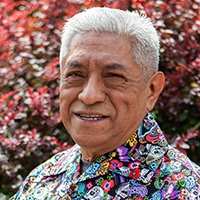 Raúl Sanchez is the current City of Redmond Poet Laureate. He teaches poetry in Spanish through the Seattle Arts and Lectures (WITS) program, also through the Jack Straw Educational Project. In the last three years he volunteered for PONGO Teen Writing at the Juvenile Detention Center. His forthcoming second collection "When There Were No Borders" will be released Spring 2021 from Flower Song Press, McAllen Texas.
Navajo Nation, Blackfeet Tribe, Mayan, Aztec, Native Village of Barrow Inupiat Traditional Government, Nome Eskimo Community, etc. or other.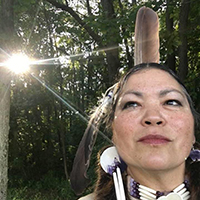 Renée Roman Nose, MAIS, is an enrolled member of the Cheyenne and Arapaho Tribes of Oklahoma. She is an activist, artist, actor, poet, painter, photographer, and cultural anthropologist. Her book, Sweet Grass Talking (2017), was published by Uttered Chaos Press and nominated for the Oregon Book of the Year Award for 2017. Her paintings and photography have been most recently featured at the Kallet Theater in Oneida, NY, as well as having had showings in Tacoma and Everett, Washington. Her second book, Have War Paint, Will Travel, is currently with the publisher, and her third book, as yet untitled, is a collaborative book of poetry with Suzan Harjo.
R. Stan Thomas is an enrolled member of the San Xavier District of the Tohono O'odham Nation in southern Arizona. He has over 20 years of community development and activism, working with Federal, State and Tribal governments.  He had direct involvement in the development of the Tohono O'odham Community College which now offers academic and cultural classes to Tribal community members.
He is also active internationally via Non-Governmental Organization (NGOs) for various communities in targeted Third World countries.
Roxane Maiko Byrne is the Interim Coordinator of Equity, Diversity, and Cultural Competency at Santa Barbara City College and has over 15 years of experience in teaching, counseling, and life coaching. Roxane is a Critical Multiracial, Feminist scholar and holds a Master of Arts in Clinical Psychology, a Master of Arts in Human Development and is currently completing a PhD dissertation in Human Development with a research focus on Multiracial identity and belonging. As a self-identified Biracial, multicultural woman, Roxane has a personal, professional, and scholarly interest in advancing critical conversations about the Multiracial experience in the United States.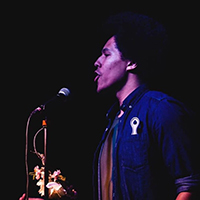 Christian Paige
Christian Paige is an Emmy nominated poet, an educator and consultant with a passion for anti-racism and youth empowerment. Paige is from the greatest city on the planet, Tacoma Washington. He is an Act Six scholar, first generation college graduate and the president and CEO of the Fifth Stone Collective Co. He lives by the words of the famous poet Maya Angelou, "They will forget what you said, they will forget what you did, but they will never forget how you made them feel".
If you are registering a group of people
 we have an excel worksheet for you to use in gathering participant information to assist with the registration survey.  If you would like a copy sent to you, please request the worksheet from davenppl@plu.edu.
Seeking Feedback!
We are looking to add additional workshops and offerings, but need to hear what YOU are looking to learn!
Complete the Survey