Winner of the 2022 NASPA Region V Innovation Program Award

The People's Gathering: A Revolution of Consciousness conference is a professional and personal development learning experience that provides a supportive space where participants can engage in frank and open dialogue about race and racial disparities systemically present in work, school, and everyday life.  A host of local and national social justice scholars and leaders from Indigenous, Asian, Black, Latino, Multiracial, Pacific Islander and, white communities will lead small group discussions.
Double Down On Justice
March 30, 2023
virtual conference through Zoom
8:30 am – 4:00 pm
Pacific Time
$125.00 per person
10% discount for groups of 5 or more
___________________________
Eric   Trayvon   Breonna   Michael   Philando   Sandra   Ahmaud   George   Manny   Tyre
The whole world knows your name, but for the wrong reason. It wearies the soul. We hardly
catch our breath, before it's taken again. There must be something we can collectively do, besides gasp and mourn?
We can double down.
Double down on our sense of outrage and speak to it.
Double down on how this frequency is wholly inhumane and speak to it.
Double down because it's too late in the day, to be stuck in the same old place. Fighting the same old battles, around power and privilege and wickedness in the public space.
Double down on becoming an anti-racist leader.
DOUBLE DOWN ON JUSTICE!
Though we are tired. Double Down.
Though we might not feel inspired. Double Down.
It's our watch and in our day. Double Down.
Change might not seem on the way. Double Down.
Taking Stolen Goods Seriously
Teaching history is now a battlefield. But this is because, in the 21st century, we are closer to seeing the realities of history than we've ever been. Too much truth, some critics say! Too much change! Or, could it be that critics are afraid of the robust and powerful messages that we can draw from closely viewing the history of racism in the U.S. and the rich, deep history of resistance to racism? This talk will identify some of those powerful messages and encourage all of us to put them at the center of our activism today.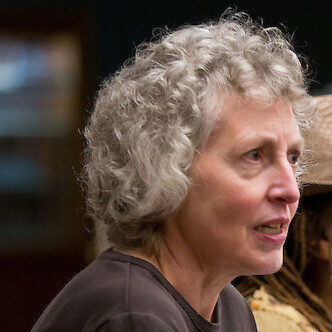 Beth Kraig earned her Ph.D. in History from UW-Seattle in 1987 and taught classes (often with a social justice theme) at Pacific Lutheran University from 1989-2020. Her research & publications closely examine forms of resistance to injustice, especially in case studies drawn from Seattle's history in the 20th century. Now in phased retirement, she stays engaged in social justice discussions and programs that especially feature young adults—and folks of any age in The People's Gathering.
The Way Forward: Six Practices to an Intercultural Growth Mindset
Explore the six Personal Leadership practices that enable you to embody an intercultural growth mindset and discern the best way forward in the face of difference, uncertainty, and change.
Learn to stay centered while the world is spinning and disentangle from automatic-pilot, fixed mindset reactions so you can focus on the self-versus the other in alignment with your vision of living at your highest and best!
Tessa R. Sutton, Ph.D., is the Assistant Superintendent of Equity, Diversity, and Inclusion at the South Bend School Corporation. She oversees equity, diversity, and inclusion strategic efforts, including professional learning to support staff, students, and community members. Tessa is the founder and Executive Producer of the Thought Leadership Conference, bringing business, education, and community leaders to one place to build a connected culture. She is also president of the Intercultural Relations Group and a Certified Diversity Executive.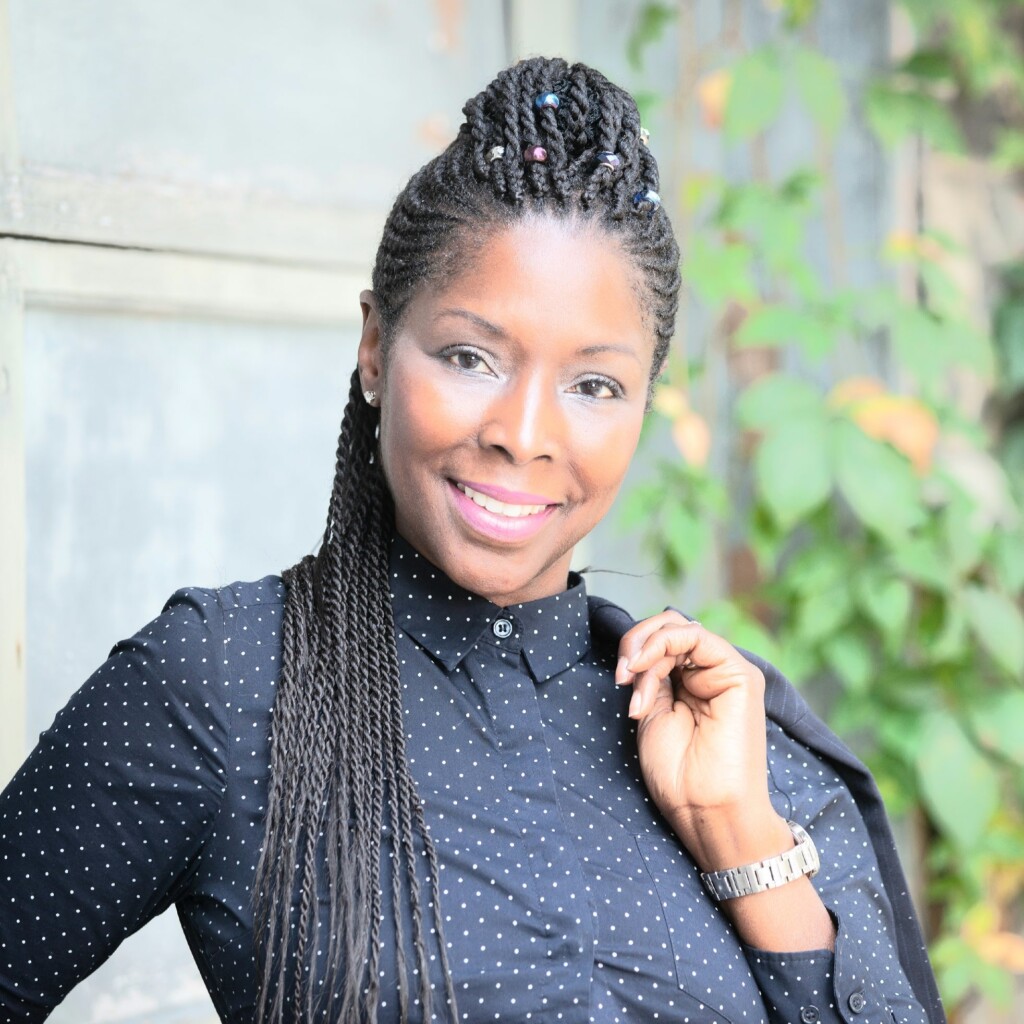 The People's Gathering Convener
Melannie Denise Cunningham is the Director of Multicultural Outreach and Engagement at PLU. She is also creator, executive producer and host of The People's Gathering: A Revolution of Consciousness Conference.
Melannie is known locally, nationally, and internationally for her unapologetic talk and activism around anti-racist community building, social and economic justice, education, and advocacy for Black women and girls. In 2018 she was awarded the Greater Tacoma Peace Prize for her lifetime achievement working towards racial reconciliation. The "prize" she received was an all-expense-paid trip to Oslo, Norway, to represent her South Sound Washington community at the Nobel Peace Prize Ceremony.  She produced a documentary about her travels titled "Peace Queen" that was awarded a 2021 National Academy of Television Arts & Sciences Northwest Emmy®.  Click here to view the documentary.  https://www.youtube.com/watch?v=SYYGgogSav4&t=648s
Melannie holds a Bachelor of Arts degree from Washington State University, an MBA from Pacific Lutheran University, a Master of Arts in Organizational Leadership and Change from Fielding Graduate University, and is currently a doctoral student at Fielding pursuing a Ph.D. in Organizational Development and Change.
The People's Gathering
Virtual Conference Schedule
Welcome and Opening Remarks
8:30 am – 9:00 am
Session I
9:00 am – 11:00 am
Dr. Beth Kraig: Taking Stolen Goods Seriously
Dr. Tessa Sutton:  The Way Forward
Lunch Break
11:15 am – 11:45 am
Session II – Race Dialogues (breakout sessions)
11:45 am – 1:45 pm
Participants are prompted at registration to choose a dialogue room based on the box they check on the U.S. Census form "race" question.  These conversation groups are designed for care and support for those identifying in these categories to process the impact of race and systemic racism on daily living.
Break
1:45 pm – 2:00 pm
Session III: Collective Dialogue
2:00 pm – 3:15 pm
A convening of the whole group to hear the report out of key take-aways and "call to action" from each dialogue room.
Dr. Karen Johnson, Director, Office of Equity, Washington State Governor's Office
3:15 pm – 3:30 pm
Acknowledgements and Closing Remarks
3:30 pm – 4:00 pm
OPTIONAL
"Parking Lot"  Conversation
4:00 pm – 5:00 pm
If you're not ready to leave and just want to "hang out" and process the day – join us in this space!
Descriptions and Facilitators
Chinese, Filipino, Asian Indian, Vietnamese, Korean, Japanese, Other Asian. Native Hawaiian, Samoan, Chamorro, Other Pacific Islander.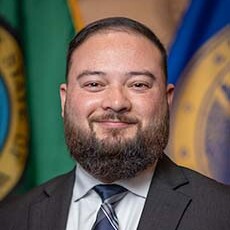 Joe Bushnell is a lifelong resident of Tacoma Washington; his mother was a refugee that fled from the Cambodian genocide and father was a local environmentalist and recycling pioneer. After graduating from Stadium High School, Joe has dedicated his life to public service and spent 11 years in the United States Marine Corps. He earned a bachelor's degree from The Evergreen State College with an emphasis in Political Science and Economics. Joe was elected to the Tacoma City Council in January 2022 and is proud to be the first Cambodian American ever elected in Washington State.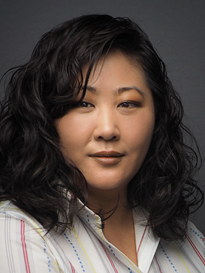 Suzanne Pak is the Director of Community & Behavioral Health for Korean Women's Association (KWA). Her department provides CRISP (Culturally Responsive, Integrated & Strength-Based Parenting) education for BIPOC parents of young children (with DOH funding), Potentially Preventable Hospitalization (PPH) Learning Collaboration education for community and behavioral health professionals (with TPCHD funding), and care coordination and preventative health education services. She serves on the Pierce County Opioid Task Force, Tacoma Pierce County Health Departments' PPH Steering Committee, City of Tacoma's Age Friendly Tacoma Committee, Help Me Grow's Community Advisory Board, and Fred Hutch's Community Advisory Board. She is a certified trainer in Screening Brief Intervention Referral to Treatment, Motivational Interviewing, and Adverse Childhood Experiences.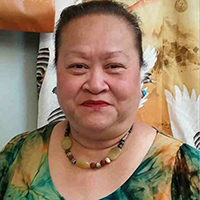 Lua Pritchard was born in the village of Amouli, which is located on the island of American Samoa. She left Samoa at the age of 10 to attend school in San Francisco. Lua attended Pepperdine University in Los Angeles and the Universities of Minnesota and Hawaii.
Lua, her husband and her 5 children moved to Lakewood WA in 1988 to care for her in-laws. She and her husband culturally adopted 16 more children in Lakewood; their family now consists of 21 adult children and 34 grandchildren. During this time Lua also worked for the Korean Women's Association (KWA) ultimately retiring as the Executive Director of KWA in 2009. She is currently the director of the Asia Pacific Cultural Center. Lua has been recognized with countless awards for her volunteer work in the Asian Pacific Community, Pierce County and Washington State.
Jamaican, Haitian, Nigerian, Ethiopian, Somali, etc. Dr. Traci Harrell is a Trainer, Consultant, Transformational Coach, Mindset Expert, and an
International Best-Selling Author.
Traci is the founder & President of It's All Bigger Than Me Consulting LLC, a full-service boutique
company specializing in Leadership, Inclusion, Diversity, Belonging, and Equity, with a focus on
creating permanent Transformations through system change and impactful shifts in Mindset – for
individuals, leaders, teams and organizations.
Traci is a certified Success Coach® with Success Magazine, and a certified Transformational
Facilitator & Mindset Coach who is currently leading strategic initiatives through Corporate,
Collegiate, Civic, and Community collaborations. She is a courageous truth-teller & change agent.
She has contributed to 3 books that became international best-sellers in over 14 counties and 18
Amazon Book Categories including: 'Ignite Happiness', 'Ignite Your Inner Spirit', and 'Ignite Possibilities'.
Traci also wrote in 'Black Writers UnMasked', African American Writers Alliance.
Traci designed & offers a proprietary methodology, called, Transformational Inclusive LeadershipTM.
She shares proven strategies for achieving success in business and in life, based on > 4700 targeted
interviews in the community.
Dr. Traci has over 25 years of diverse Leadership experience in Corporate America with 8 years at
IBM (both domestic and international), 14 years at The Disney Company, and 5 years at Microsoft.
Traci trains leaders, executives, and entrepreneurs. She is a Community Leader of Honor.
Traci has served with distinction as President of the National Black MBA Association Seattle
Chapter. She is currently Vice President of Corporate & Community Affairs.
She also serves as Co-Chair of The Tacoma Pierce County Black Collective, Economic Development
Committee, focused on training and empowerment for Black entrepreneurs and small businesses.
Dr. Traci Harrell has won several National Leadership Awards including being designated on the
exclusive list of 'Top 50 Leaders under 50' for nationwide impact.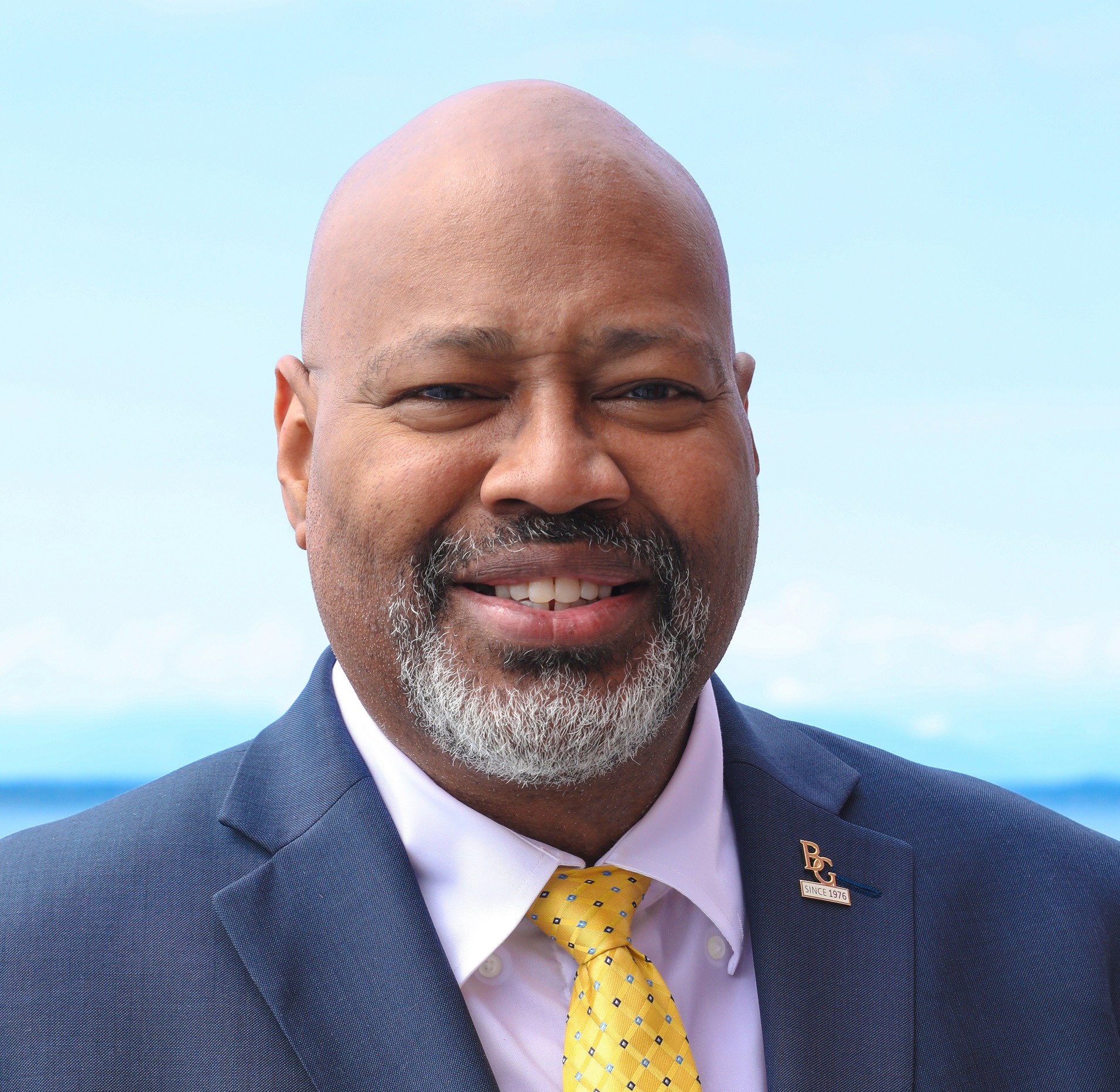 Born and raised in Chicago. Illinois, Dr. James D. Carter worked as a police officer and investigator with
the Chicago Police Department for 23 years. In addition to patrol duties, Dr. Carter worked in the Bureau
of Organized Crime – Narcotics Division as an investigative police officer with the Chicago Police
Department, was detailed to the Illinois State Police as a narcotics officer and as a case officer with the
Drug Enforcement Agency (DEA). Dr. Carter has been credited with numerous awards for his service to
the City of Chicago.
After joining the United States Air Force, James D. Carter rose through the ranks from Airmen First Class
to Senior Master Sergeant. Along with his promotion to Master Sergeant came the promotion to First
Sergeant of the 434 th Security Forces Squadron. Due to his tireless efforts he was awarded First Sergeant
of the Year for the 434 th Air Refueling Wing. After two years Master Sergeant Carter was transferred to
the 434 th Logistics Readiness Squadron. Subsequently within one year, Master Sergeant Carter was
transferred to the 434 th Maintenance Squadron where his deployment and care of his troops was
applauded by his Commander and he was awarded his second First Sergeant of the Year Award for the
Wing and promotion to Senior Master Sergeant. Senior Master Sergeant James D. Carter was the First
Sergeant of the 434th Maintenance Squadron, 434 th Air Refueling Wing at Grissom Air Reserve Base,
Ind. He advised the Commander on matters influencing the health, morale, welfare, effective utilization,
readiness, good order and discipline, and general supervision of more than 175 personnel within the
squadron and served as the Commander's representative to numerous committees, councils, boards, and
military and civilian functions. After Senior Master Sergeant Carter received his DBA in Business
Administration from Argosy University, Chicago, IL. he completed his career in the Air Force Reserves
as the Wing Historian for the 434 th Air Refueling Wing.
As a professional with over 20 years of experience in management and significant contributions as
Executive Director for the Breakfast Group, Education Contract and Compliance Manager with the Urban
League of Metropolitan Seattle and Director of Corporate Safety and Security with Alaska Airlines Dr.
Carter continuously works to give back to the community. As the Executive Director of Breakfast Group,
Dr. Carter overseas programs designed to mentor at risk youth in the Seattle area. These programs serve
over 1000 youth annually and its students move forward continue their educational pursuits though
college readiness and career enhancement training.
In addition to being very active in his community, Dr. Carter is the proud father of 2 young men and is an
avid golfer.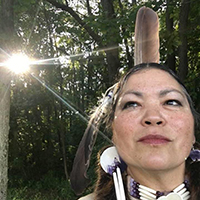 Renée Roman Nose, MAIS, is an enrolled member of the Cheyenne and Arapaho Tribes of Oklahoma. She is an activist, artist, actor, poet, painter, photographer, and cultural anthropologist. Her book, Sweet Grass Talking (2017), was published by Uttered Chaos Press and nominated for the Oregon Book of the Year Award for 2017. Her paintings and photography have been most recently featured at the Kallet Theater in Oneida, NY, as well as having had showings in Tacoma and Everett, Washington. Her second book, Have War Paint, Will Travel, is currently with the publisher, and her third book, as yet untitled, is a collaborative book of poetry with Suzan Harjo.
R. Stan Thomas
-Enrolled member of the San Xavier District of the Tohono O'odham Nation in southern Arizona.
-Over 20 years of community development and activism, working with Federal, State and Tribal governments.
-Direct involvement in the development of the Tohono O'odham Community College that now offers academic and cultural classes to tribal community members.
-International development activities via Non-Governmental Organization (NGOs) for various communities in targeted 3rd World countries.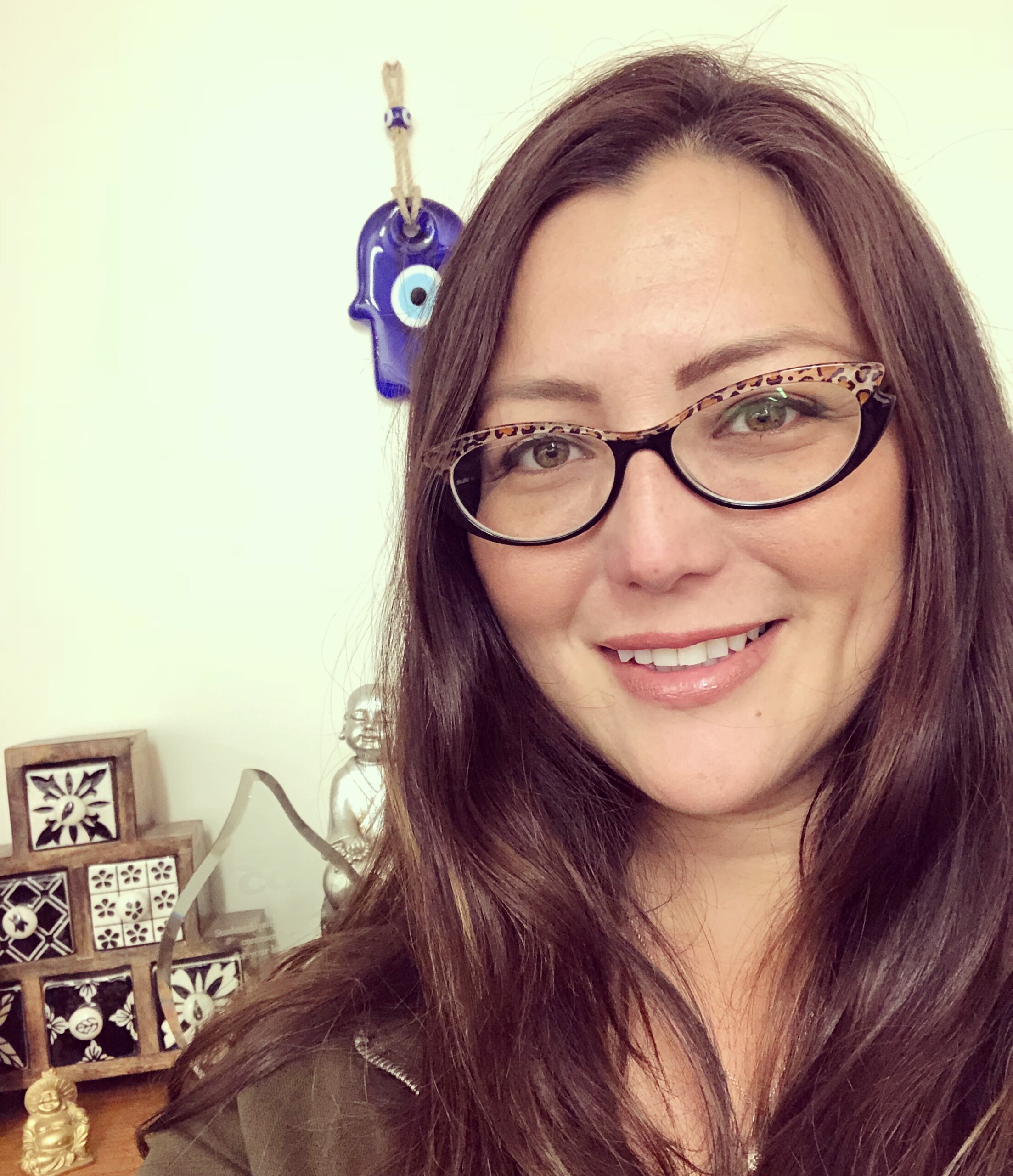 Roxane Maiko Byrne is the Coordinator of Equity, Diversity and Cultural Competency at Santa Barbara City College in Santa Barbara, California. Roxane holds an M.A. in Clinical Psychology from Antioch University, Santa Barbara and a Ph.D. in Human Development from Fielding Graduate University. Her research centers on the experiences of multiracial students in higher education with an emphasis on exploring identity and sense of belonging in racial affinity spaces. Dr. Byrne has served the SBCC community for over 16 years as an educational administrator, adjunct faculty member, classified staff member, and a personal counselor. She currently oversees multiple programs and centers within the Office of Equity, Diversity and Cultural Competency including the Center for Equity and Social Justice, the Umoja Center for Black Student Success, The Dream Center for Undocumented Student Success, and the Basic Needs Centers. Dr. Byrne also served as an adjunct professor of psychology and education at Antioch University, Santa Barbara for 4 years.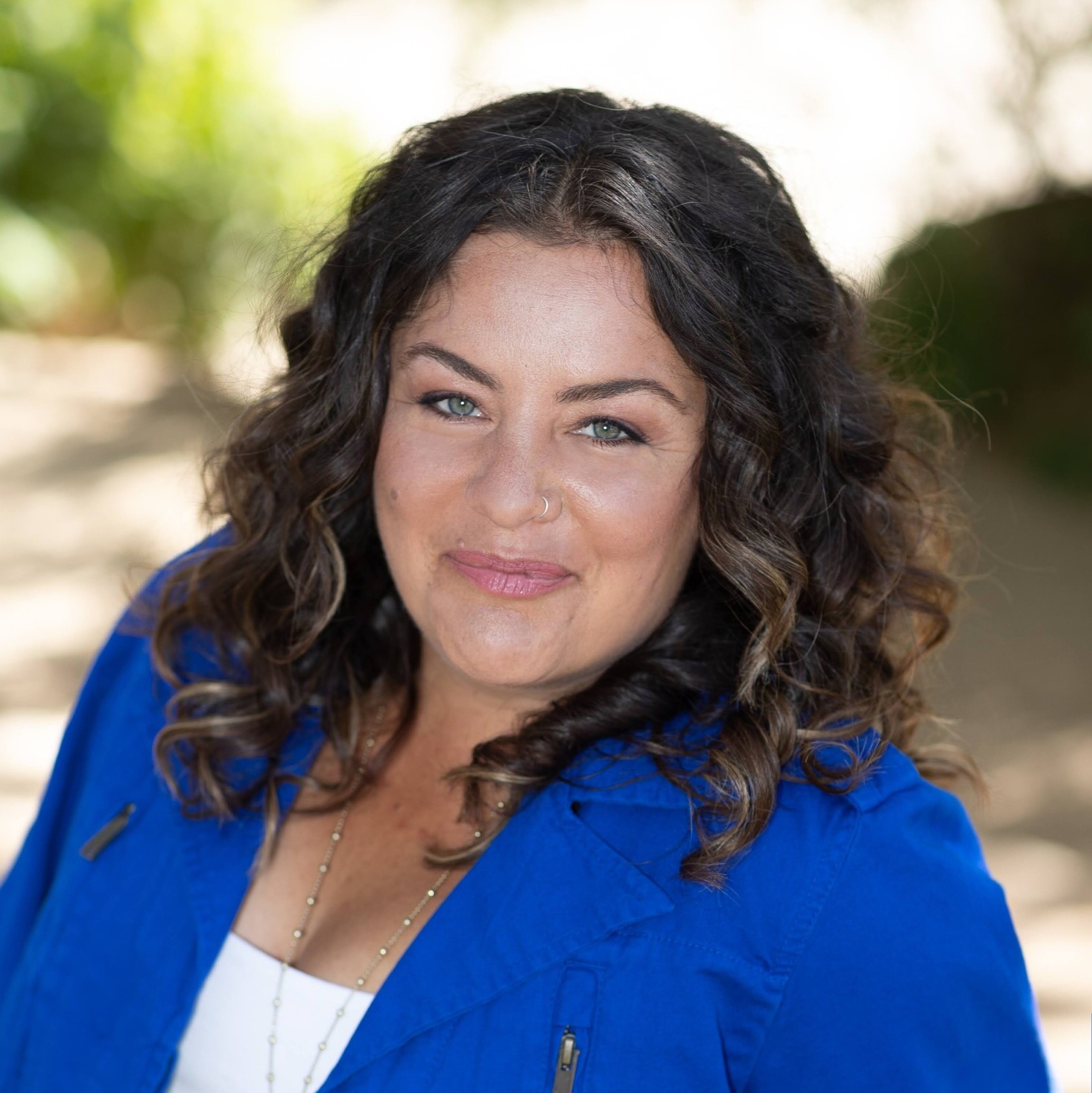 Isis Castañeda has been working with teens, young adults, and their families in the Santa Barbara area since 1997.  She established her business, Creating Connections in 2016 with a solid history of facilitating teen and parent groups, community outreach, trainings, public speaking, and organizing events.  Isis immigrated to the United States as a young child from Central America and lived in Virginia until her early teens. She returned to live in Guatemala, El Salvador, and Belize throughout her teen years and eventually landed in Santa Barbara. She earned her Bachelor of Arts in Liberal Studies at Antioch University of Santa Barbara and is certified in Emotional Intelligence, Restorative Justice, Team Building Experiential Education, and as an Instructor for Youth Mental Health First Aid and teen Mental Health First Aid.
Isis' global perspective and multicultural and multiracial heritage, her background in youth development, and life-coaching practice allows her to connect easily with teens, young adults, parents, and community service providers.
If you are registering a group of people
 we have an excel worksheet for you to use in gathering participant information to assist with the registration survey.  If you would like a copy sent to you or have any other questions, please send a request to  ce@plu.edu. (Registration closes March 24, 4pm)
7.0 OSPI clock hours are available for Educators; please contact ce@plu.edu for more information
Seeking Feedback!
We are looking to add additional workshops and offerings, but need to hear what YOU are looking to learn!
Complete the Survey