A one-day professional development experience curated as a supportive space for anyone seeking to "skill up" their Anti-Racist Leadership acumen and practice.  Participants engage in facilitated unapologetic dialogue and problem solving around race, racism and racial disparities.
PLU CONTINUING EDUCATION: ANTI-RACIST LEADERSHIP EDUCATION PRESENTS:
The People's Gathering (TPG): A Revolution of Consciousness Conference!
14th Convening – FALL 2023 – VIRTUAL
Date: November 9, 2023
Time: 8:30 AM – 4:30 PM PT
Theme: "BELIEVE YOUR EYES!"
BE IN THE MIX!
Amidst the climate of polarization and misinformation around the work of dismantling systemic racism in schools, workplaces and communities, PLU Continuing Education announces a unique professional development opportunity for Anti-Racist Leaders (and those becoming) – to gather for a day of truth telling, strategic planning and coalition building.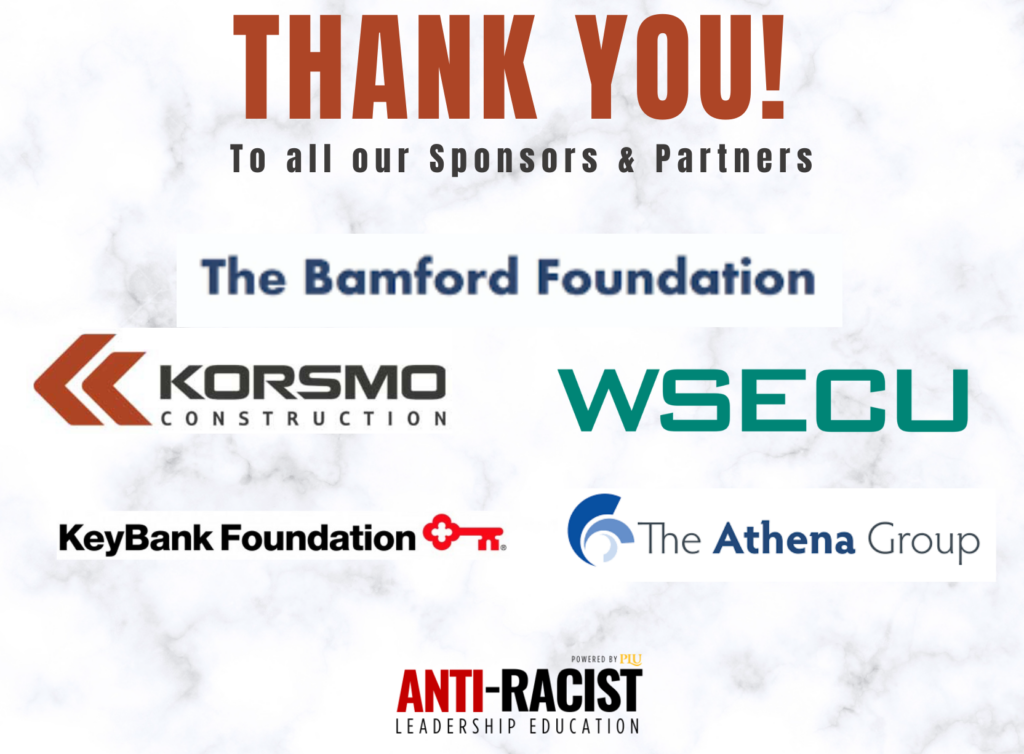 "BELIEVE YOUR EYES!"
ABOUT THE TPG FALL CONVENING THEME:
Our choice of the "Believe Your Eyes" theme for TPG 14 draws inspiration from the compelling instructions issued to the jury during the George Floyd murder trial by the prosecuting attorney. It served as a powerful reminder not to overlook the evidence before them.
Today, "Believe Your Eyes" takes on a new significance. It serves as a clarion call to Anti-Racist Leaders and those embarking on a transformative journey to engage in profound self-reflection. It's a summons to acknowledge a stark reality: racism exists, and it permeates our everyday lives, even within the confines of our workplaces.
Gather with us as we delve into the theme, urging you to trust your observations, confront uncomfortable truths, and commit to being part of the change. Together, we can dismantle systemic racism and build a more inclusive future.
WHO SHOULD ATTEND TPG?
Anyone seeking to commit to the collective work of dismantling systemic racism and promoting equity and justice for all wherever they have influence. Specifically, anyone on an Anti-Racist Leadership development journey working in government agencies at every level (tribal, federal, state, local), non-profits, for-profit corporations, K12 Education, Higher Education, Entrepreneurs, faith-based organizations, individuals and more.
WHY YOU SHOULD ATTEND?
Transformational Learning: TPG is not just a conference; it's a professional development journey. Elevate your Anti-Racist Leadership acumen and put it into practice.
Unapologetic Dialogue: Engage in candid, facilitated conversations that address the pressing issues of race, racism, and racial disparities in today's workplaces and society.
Networking Opportunities: Connect with professionals from diverse government and business sectors. Build valuable relationships and collaborations that can boost your career.
Stay Ahead of the Curve: In an ever-evolving world, staying informed and equipped with Anti-Racist Leadership skills is crucial for success. Be a trailblazer in your field.
Ready to transform your career and make a real impact? Register for TPG now and take the first step toward becoming an empowered Anti-Racist Leader.

PROGRAM SCHEDULE
8:30a – 9:10a
Opening
Silence – in remembrance of all those who have been murdered or harmed in any way by the impact of systemic and individual racism.
Welcome and Opening Remarks
Presented by:
Geoff Foy, Associate
Provost for Graduate Programs and Continuing Education
Melannie Denise Cunningham
TPG Founder, Producer & Facilitator
Land Acknowledgement
Presented by:
Bree Black Horse
Enrolled member of the Seminole Nation of Oklahoma
Senior associate at the law firm of Kilpatrick, Townsend & Stockton in the Native American practice group.
9:10a – 10:10a
Session 1 – The Elephant in the Room
Presented by:
Philip "Sharp Skills" Jacobs
President & CEO, Rebel Firm
10:10a – 10:15a
Breathe/Exhale
10:15a – 11:30a
Session 2 – "Dying of Whiteness"
Presented by:
Jonathan Metzl, MD, PhD, MA
Author & Director of the Center for Medicine, Health & Society
@Vanderbilt University
11:30a – 11:45a
Summary of Lessons Learned
Presented by:
Melannie Denise Cunningham
11:45a – 12:30p
Lunch Break
12:30p – 2:30p
Session 3 – Race Dialogues
Note: At registration, you will be asked to select your dialogue room based on how you answer the "race" question on the U.S. Census form. The box you check determines the dialogue room you are assigned.
2:30p – 2:45p
Break
2:45p – 4:00p
Session 4 – Collective Dialogue
Note: During this period, each race dialogue room will share the key perspectives and insights that emerged from their discussions for further consideration and potential action in the larger group.
4:00p – 4:30p
Closing remarks, acknowledgments and announcements
*all times Pacific
THE PEOPLE'S GATHERING PRESENTERS: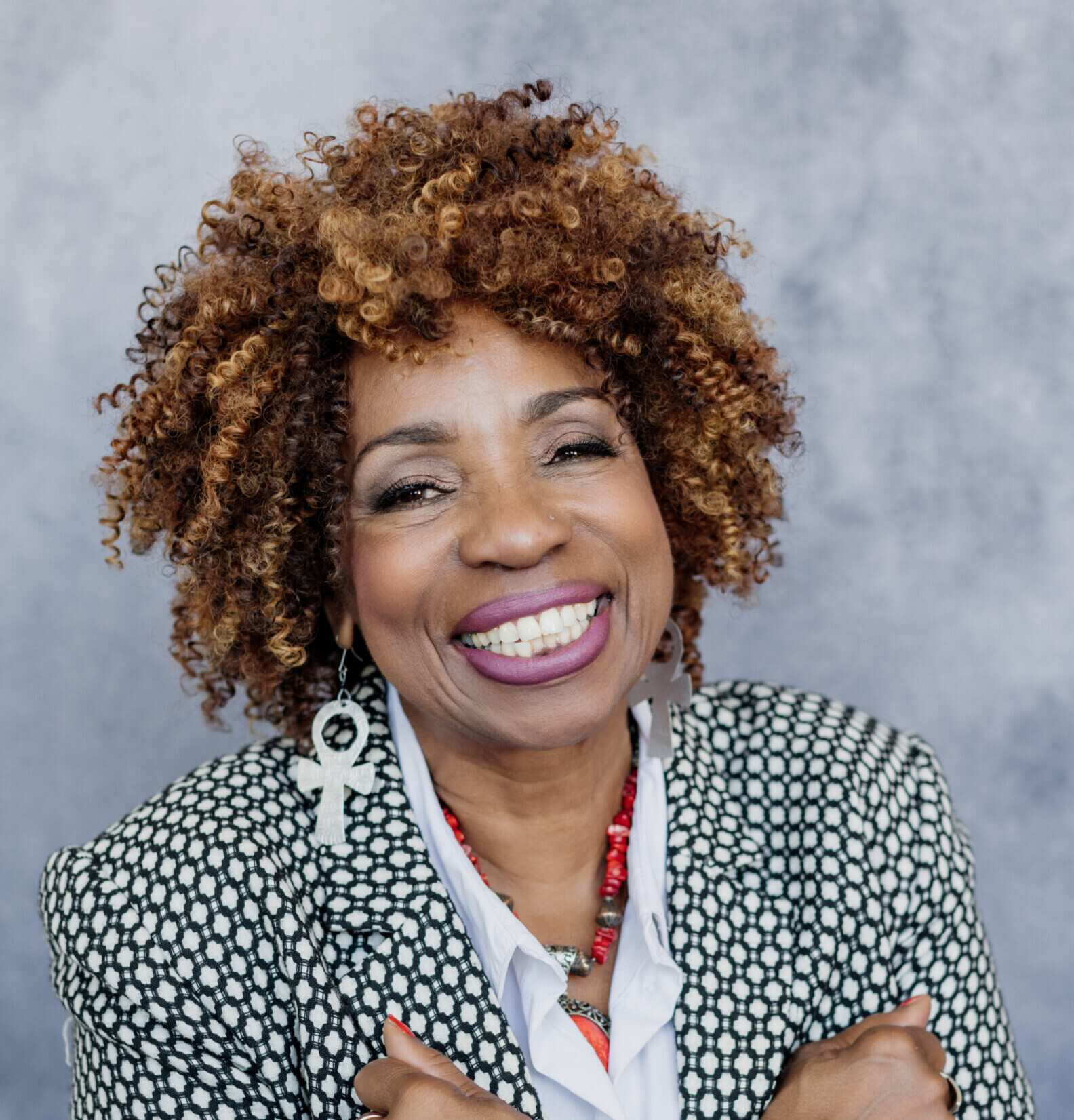 Melannie Denise Cunningham, MBA, MA, PhD (candidate)
Melannie Denise Cunningham currently serves as the Director of Anti-Racist Leadership Programs in Continuing Education at PLU.  She spearheads the ecosystem development efforts to assist clients in cultivating an anti-racist workforce. She is the visionary and producer of The People's Gathering: A Revolution of Consciousness Conference and also The People's Golf Gathering: Out of Bounds Conversations About Race.
In 2018, Melannie was honored by the Greater Tacoma Peace Prize Committee for her lifetime body of work in racial reconciliation. As part of this recognition, she was awarded a trip to Oslo, Norway, to attend the Nobel Peace Prize ceremony. Melannie documented this unique experience in a 30-minute documentary titled "Peace Queen." In 2021 she was awarded a Northwest Regional Emmy® Award for the work.
In service, Melannie is on the Board of Directors for Northwest Harvest, the largest food justice organization and food distributor in Washington State. She is also on the Board of Directors of the newly formed South Sound Leadership Foundation in Tacoma, WA and a member of Delta Sigma Theta Sorority, Inc.
Melannie holds a Bachelor of Arts degree from Washington State University, an MBA from Pacific Lutheran University, an MA in Organizational Leadership and Change from Fielding Graduate University, and is pursuing a Ph.D. in Organizational Development and Change as a doctoral student at Fielding.
Geoff Foy, Associate Provost for Graduate Programs and Continuing Education
Geoff Foy currently holds the position of Associate Provost for Graduate Programs and Continuing Education at Pacific Lutheran University (PLU). Before joining PLU, Geoff worked at Central Washington University, where he served as the Director of Global Services and Initiatives and as the Assistant Director of the Office of Continuing Education. Additionally, he has a background as a Senior Faculty member and Academic Liaison at City University. Geoff earned his B.A. from Gonzaga University in 1988, followed by an M.A. in 1992. He further pursued his academic journey, culminating in the attainment of a PhD from the Graduate Theological Union in 2002.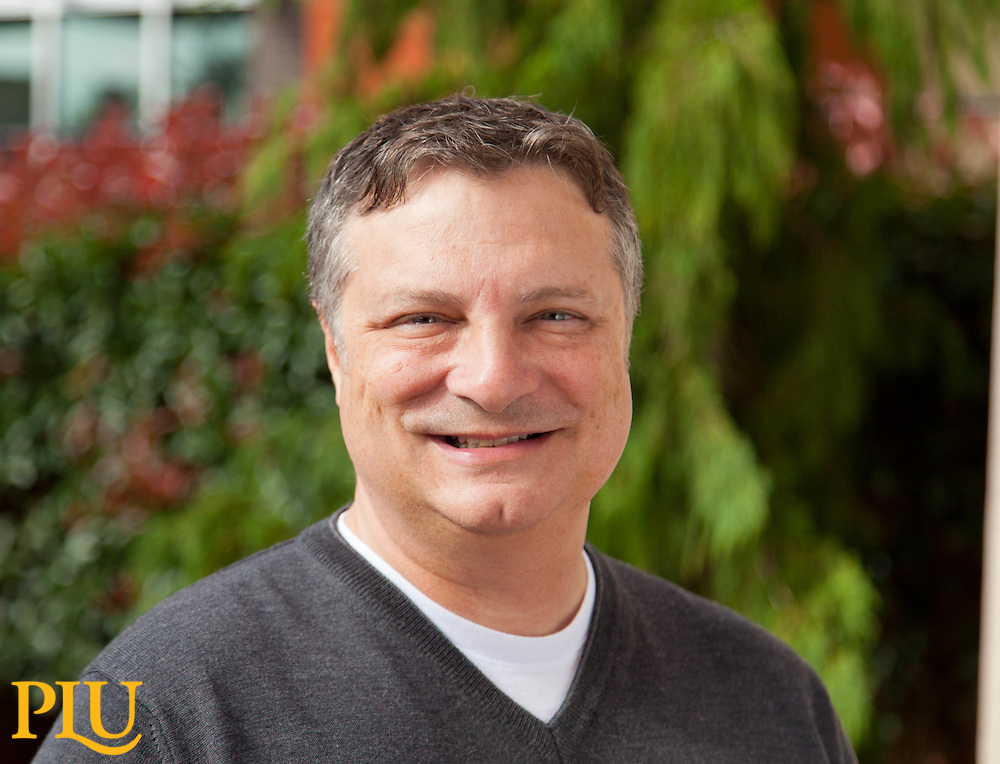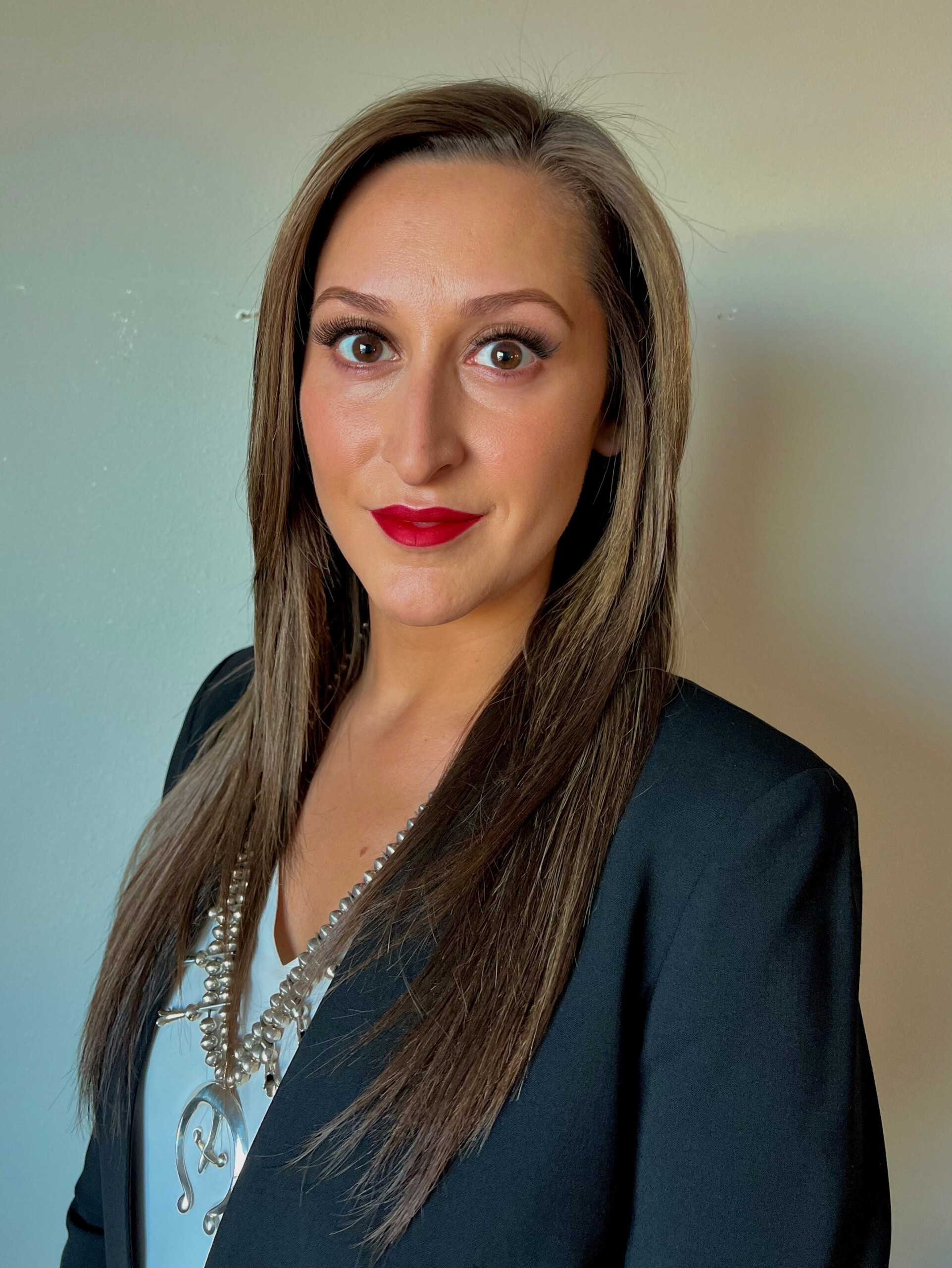 Bree Black Horse
Bree is an enrolled member of the Seminole Nation of Oklahoma, and a senior associate at the law firm of Kilpatrick, Townsend & Stockton in the Native American practice group.  Bree advises Tribal governments and enterprises on all aspects of federal, state and tribal law, including tribal sovereignty, economic development, treaty rights, and complex Indian country litigation.
Bree is a 2013 graduate of Seattle University School of Law, where she was a Douglas R. Nash Native American Scholar, President of the Native American Law Student Association, and co-founder and editor in chief of the American Indian Law Journal.  Bree is a former law clerk to Chief U.S. District Court Judge Brian M. Morris in the District of Montana.
Bree is Chair of the Washington State Bar Association Indian Law Section, President of the Washington Women Lawyer's Yakima Chapter, and Co-Founder and Administrator of the Women of Color Legal Education Fund.  She is also the Program Director for the 2023 LSAC Pre-Law Undergraduate Scholars Program at Heritage University, which aims to make a law degree more accessible for Latinx and Indigenous people from Central Washington.  Bree also serves on the Northwest Harvest Board, the ACLU-WA Board of Directors, and is Chair of the ACLU-WA Legal Committee.
Kilpatrick Townsend awarded Bree the Pro Bono Associate of the Year in 2022.  Washington Women Lawyers awarded Bree the Chapter Member of the Year in 2022.  Bree is a 2019 recipient of the Public Service and Leadership Award from the WSBA Washington Young Lawyers Committee.  The National Center for American Indian Economic Development recognized Bree with its "40 Under 40" Award in 2016.
The Puget Sound Business Journal recognized Bree as the "Next Gen in Law" in 2023. She was recognized in 2023 and will be again in 2024 as one of the "Best Lawyers: Ones to Watch" for Native American Law by The Best Lawyers in America®.  Bree was deemed  a Washington "Rising Star" in 2023 and the four years immediately preceding for Native American Law by Super Lawyers magazine. The Yakima Herald featured Bree as one of its "39 Under 39" in 2022.
Bree lives and works in Yakima, Washington.
Philip "Sharp Skills" Jacobs, PMP
Philip "Sharp Skills" Jacobs inspires and motivates organizations, large and small, to push past their comfort zones in conversations about race, and gives them effective strategies and tools to advance racial equity in their workplaces. He was instrumental in getting people and organizations to "talk about race" before that concept became popular (after the murder of George Floyd). Philip is the author of Elephant in the Room: A business parable about race and equity conversations in the workplace. He is an Inglewood, CA native who now lives in Tacoma, WA.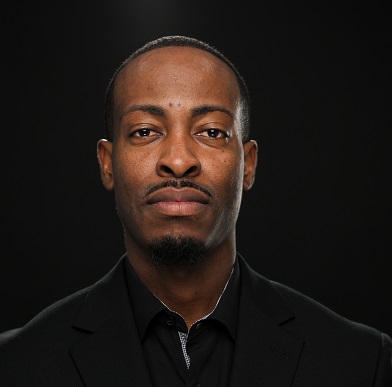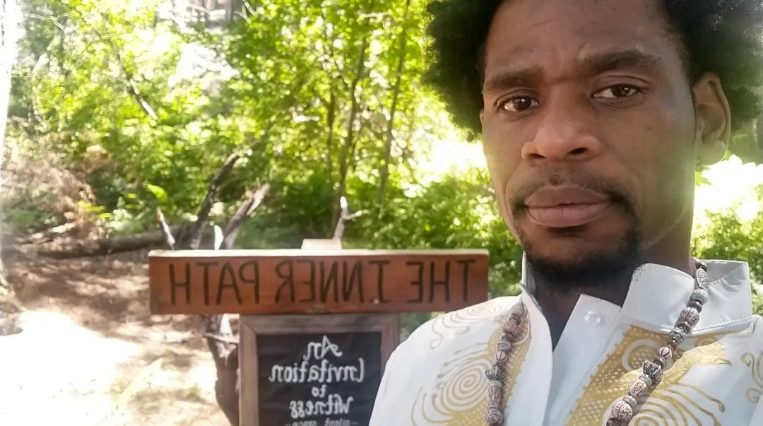 Faraji Bhakti
Faraji Bhakti is a Certified Trauma Informed Yoga Instructor and soundbowl practitioner. He uses the multiple yogic practices and poetry to bring people into deeper states of nervous system regulation. His guided meditations invite others to dive into the core of their being and find light.
Jonathan Metzl, PhD, MD, MA
Jonathan Metzl  is the Frederick B. Rentschler II Professor of Sociology and Psychiatry, and the director of the Department of Medicine, Health, and Society, at Vanderbilt University in Nashville, Tennessee. He received his MD from the University of Missouri, MA in humanities/poetics and psychiatric internship/residency from Stanford University, and PhD in American culture from University of Michigan. Winner of the 2020 Robert F. Kennedy Human Rights Book Award, the 2020 APA Benjamin Rush Award for Scholarship, and a 2008 Guggenheim fellowship, Dr. Metzl has written extensively for medical, psychiatric, and popular publications about some of the most urgent hot-button issues facing America and the world. His books include The Protest Psychosis, Prozac on the Couch, Against Health: How Health Became the New Morality, and Dying of Whiteness: How the Politics of Racial Resentment is Killing America's Heartland.
RACE DIALOGUE FACILITATORS:
Race Dialogues offer a safe and respectful environment where individuals who share a cultural identity with a particular race, often referred to as those with "lived experience," can come together to find solace from the impacts of systemic racism. This space serves as a platform for sharing collective wisdom, as well as a source of inspiration and motivation to persist in the ongoing effort to dismantle systemic racism.
A person having origins in any of the original peoples of North and South America (including Central America) and who maintains tribal affiliation or community attachment. This category includes people who indicate their race as "American Indian or Alaska Native" or report entries such as Navajo Nation, Blackfeet Tribe, Mayan, Aztec, Native Village of Barrow Inupiat Traditional Government, or Nome Eskimo Community.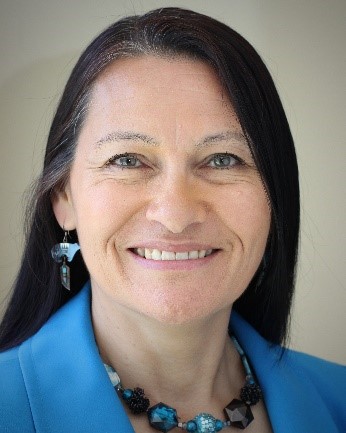 Shana Greenberg Barehand, originally from Los Angeles, is Mono Indian from the Cold Springs Rancheria in California.  Shana has a law degree from Arizona State University and a Bachelor's in psychology from Cal State Long Beach. Shana entirely supported herself through college and law school. Her previous jobs include working at the Southern California Indian Center, Indian education program counselor, waitressing, and bar tending. As an attorney she has worked at the U.S Environmental Protection Agency as an environmental enforcement attorney, the Federal Communications Commission as the senior tribal advisor to the Commissioner, and the Tribal Liaison for the Washington State Department of Revenue. Her expertise in establishing and leading innovative new programs led her to the Department of Enterprise Services where she established the Procurement, Inclusion and Equity Program, which helps lead the state's effort to procure more goods and services from small, diverse, veteran owned businesses.
In a volunteer capacity, she coaches soccer, serves on the Tumwater School Districts Equity Committee and is the co-founder of the Wa-Ya Outdoor Institute, the State's only outdoor camp that teaches outdoor adventure, STEM, and intertwines indigenous culture and knowledge. In the past she has served as the Treasurer of the National Native American Bar Association, Chair of the advisory board for the Washington Internships for Native Students (WINS), Washington DC, and is a founding board member and past Treasurer for the Society of American Indian Government Employees.
Shana is married to actor/filmmaker Jeffrey Barehand and has five children. As a family they participate in a diverse array of experiences such as volunteering for important causes, going to Pow Wows, and snowboarding.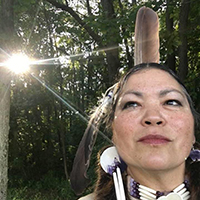 Renée Roman Nose, MAIS, is an enrolled member of the Cheyenne and Arapaho Tribes of Oklahoma. She is an activist, artist, actor, poet, painter, photographer, and cultural anthropologist. Her book, Sweet Grass Talking (2017), was published by Uttered Chaos Press and nominated for the Oregon Book of the Year Award for 2017. Her paintings and photography have been most recently featured at the Kallet Theater in Oneida, NY, as well as having had showings in Tacoma and Everett, Washington. Her second book, Have War Paint, Will Travel, is currently with the publisher, and her third book, as yet untitled, is a collaborative book of poetry with Suzan Harjo.
A person having origins in any of the original peoples of the Far East, Southeast Asia, or the Indian subcontinent including, for example, India, China, the Philippine Islands, Japan, Korea, or Vietnam. It includes people who indicate their race as "Asian Indian," "Chinese," "Filipino," "Korean," "Japanese," "Vietnamese," and "Other Asian" or provide other detailed Asian responses such as Pakistani, Cambodian, Hmong, Thai, Bengali, Mien, etc.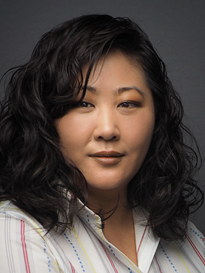 Suzanne Pak is the Director of Community Health at Answers Counseling, which provides Maternity Support Services and mental health counseling in 8 counties across Washington State.   Suzanne partners with state and local health agencies to lead the Culturally Responsive Integrated & Strength-Based Parenting (CRISP) education, Potentially Preventable Hospitalization Learning Collaborative, and digital navigation services.  Suzanne serves as the co-chair of the Pierce County Opioid Task Force prevention & education committee and on the WA State Digital Equity Forum – and is a certified trainer for Screening Brief Intervention & Referral to Treatment and Motivational Interviewing.  Previously, Suzanne worked for Microsoft as the group training manager in global marketing and KWA as the community & behavioral health director.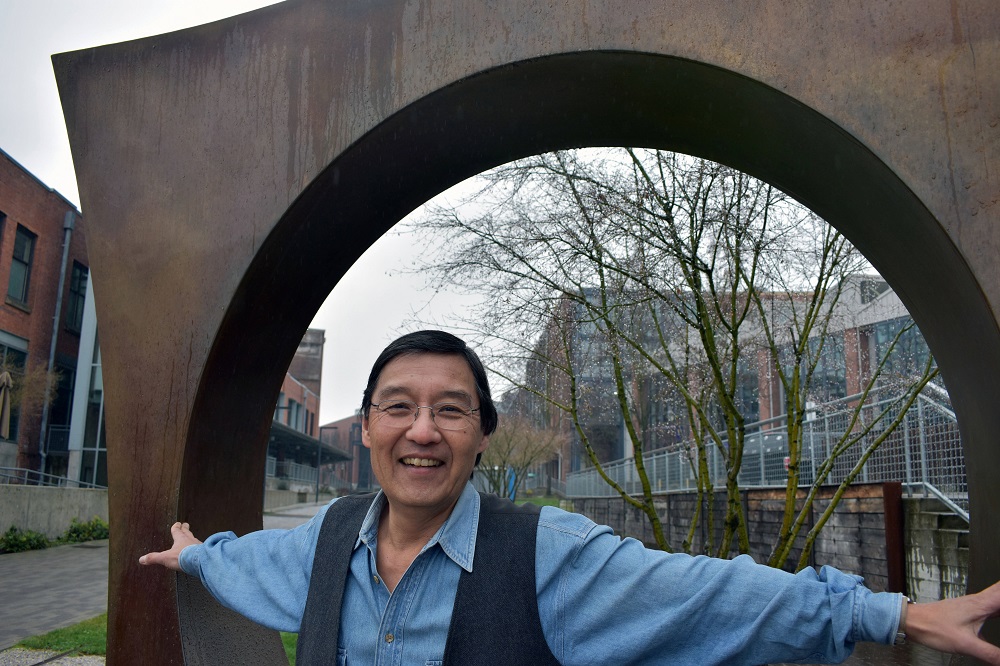 Gregory M. Tanbara has spent all his life as a third generation (Sansei) Japanese American in Tacoma/Pierce County. He is the son of Kimiko (Fujimoto) Tanbara and Dr. George Tanbara. His parents were Nisei (second generation Japanese Americans) who met in the Heart Mount Relocation Center. They were among the 120,000 people of Japanese ancestry imprisoned during WWII in centers across the West. Mother Kimiko was born in Tacoma and spent her childhood in what was the Tacoma Japan town. His father was born in Portland OR, was drafted into the US Army in WWII, and eventually got into medical school and finished in 1955 specializing in pediatrics. Dr. Tanbara provided health care to families in Tacoma's Hilltop for 53 years. Kimi and George were married 65 years. Tacoma was their home. They were active in their community. They both passed in 2017. Mom was 92 and Dad was 95.
Greg has always lived and worked in Tacoma. His 40-year career in human services included state and local government, higher education, and public health. He retired in 2023 from the Tacoma-Pierce County Health Department. His final efforts there focused on ensuring Asian and Pacific Islanders communities got the information, resources, and services they needed regarding COVID-19.
He currently volunteers with Community Health Care, Greater Tacoma Community Foundation, University of Washington Tacoma School of Urban Studies, and Parkland Youth Wellness Hub. Recently, he joined the effort to form the Washington State Chapter of the International Network of Asian Pacific Public Administrators. He is also a new volunteer with Symphony Tacoma in their effort to be a more equitable, diverse, and inclusive organization.
Greg is looking forward to seeing you at "BELIEVE YOUR EYES!", The People's Gathering, on November 9, 2023.
A person having origins in any of the Black racial groups of Africa. It includes people who indicate their race as "Black or African American," or report responses such as African American, Jamaican, Haitian, Nigerian, Ethiopian, or Somali. The category also includes groups such as Ghanaian, South African, Barbadian, Kenyan, Liberian, Bahamian, etc.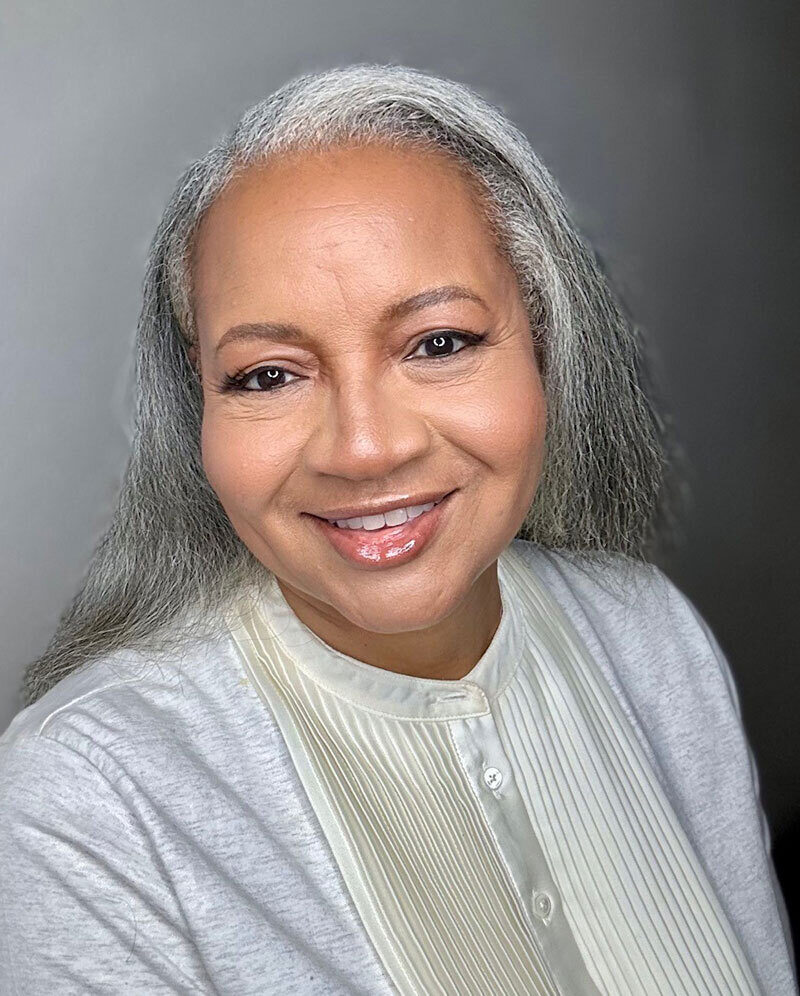 Pamela Duncan
Department of Enterprise Services (DES)
Deputy Director – Chief Transformation Officer
She/Her/Hers
Pamela (Pam) Duncan (she/her) joined DES in March 2023 with almost 40 years of professional experience ranging across both public and private sectors. She is a change agent. Her career has focused on identifying critical institutional, community, and social issues to create opportunities for collaborating on sustainable systems redesign.
Pam is passionate about helping others understand the foundations of systemic racism and raising awareness on the journey to undo institutionalized and systemic oppression. Her signature work is with systems development, particularly using the collective impact model. She approaches every situation as "what could be" based on examining how things evolved to their present state; challenging the existing status quo, people's beliefs and habits; and identifying alternative models that shift power paradigms.
Pam has served as CEO of the Metropolitan Development Council, Human Services Manager for the City of Tacoma, Director of Community Investment and Assessment with United Way of Pierce County, and adjunct instructor with the Evergreen State College. Internationally, Pam is cofounder of the Ivory Coast Agricultural Network, which includes an NGO in West Africa and a U.S.-based nonprofit organization.
Pam's academic background and professional development includes a master's degree in urban studies–economic development from Cleveland State University and a bachelor's degree in organizational communication from Ohio University. She is a certified facilitator with the Pacific Institute and a Senior Fellow with the American Leadership Forum. She has studied with the National Development Council and is a member of Delta Sigma Theta Sorority. She serves on the Board of Washington Low-Income Housing Alliance and is a Trustee of the Pierce County Library System. She is also an ordained minister with a focus on social justice.
She loves gardening, books, learning, plants, dancing, pets, is an avid fisherwoman, and believes in having a good laugh on a regular basis.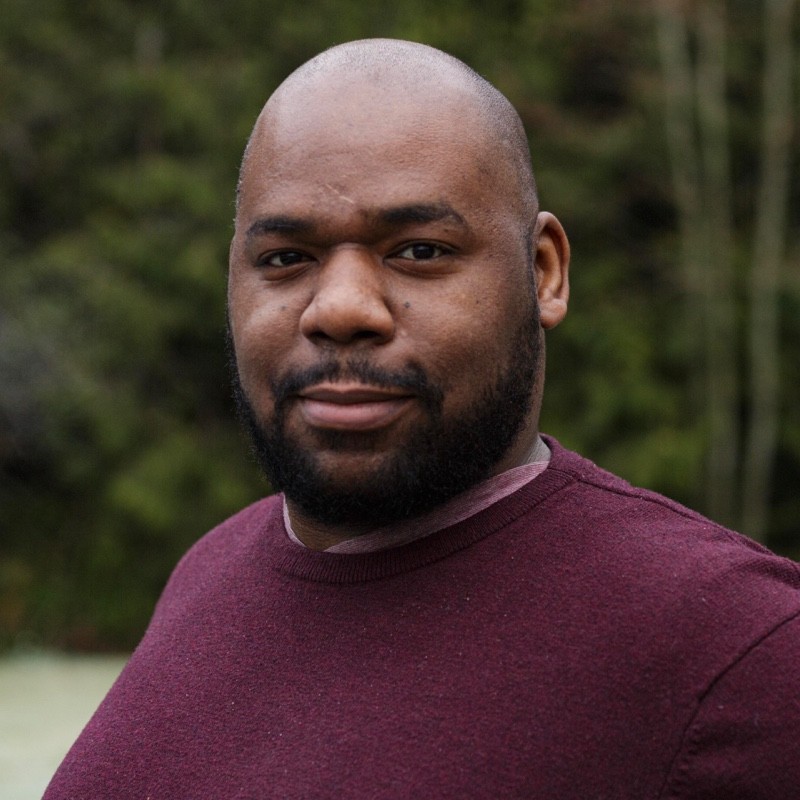 Michael A. Jordan holds the role of Business Operation Specialist at the Tacoma Pierce County Black Collective and has partnered with Sound Outreach in Pierce County's Business Navigator program. He is also the visionary owner of Clarity Consulting, known for its motto, "Bring Clarity to your Situation." At Clarity Consulting, they employ a unique combination of human-focused design and agile project management. Michael's expertise lies in crafting comprehensive work environments, serving a diverse clientele, including small businesses and corporate and state-led initiatives.
Proudly rooted in Tacoma, Michael graduated from the University of Washington Tacoma with a Bachelor's Degree in Politics, Philosophy, and Economics, with a focus on economics. His mission centers around narrowing the wealth gap in the Black community by empowering Black entrepreneurs in Pierce County, Washington. He offers valuable guidance on capital infusion, relationship-building, and the adoption of agile project management techniques to facilitate business expansion into global brands.
With four years of experience in the Diversity, Equity, Accessibility, and Inclusion (DEAI) field, Michael goes beyond being a consultant; he's an advocate for impactful policy change. His dedicated efforts assist companies and organizations in recognizing and addressing their DEAI blind spots, fostering more inclusive environments.
In a world where the realms of business and social justice converge, Michael A. Jordan positions himself at the intersection, providing clarity and actionable solutions. His work transcends business development; it's a commitment to uplifting communities and effecting enduring change.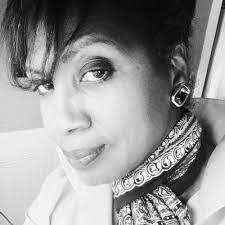 Carol Mitchell joined the Washington State Bar in 1997. She has spent most of her legal career in public service, having applied her legal training to executive roles at Pierce County, Metro Parks, Pierce Transit, and the Port of Tacoma. Mitchell believes that pro bono legal services are essential to true justice, and that serving the most marginalized communities "can be eye- opening to people who lead well-insulated lives."
In addition to serving as Director of Advocacy for the Institute for Black Justice, Mitchell is starting her third year as a member of the Board of Trustees for Clover Park Technical College. She previously served on the board of the Fair Housing Center of Washington and Palmer Scholars. She has been an active member of the Tacoma City Association of Colored Women's Clubs, Inc. (Tacoma CWC) since 2001. Along with a phenomenal Planning Committee of historic preservationists, architects, and land use professionals, Mitchell is leading the Tacoma CWC's recent efforts to reclaim historic assets that once belonged to Tacoma's thriving Black community.
Always holding education as a high priority, Mitchell earned a Bachelor of Arts in Sociology from the University of Washington, a Master of Arts in Organizational Systems Renewal from Seattle University, and a Juris Doctor from Seattle University School of Law with her three daughters in tow.
A lover of international cultural travel, Mitchell's most memorable adventures included visiting the Elmina and Cape Coast transatlantic slave sites in Ghana; hiking through the Daintree Rainforest of Queensland, Australia; and celebrating the Autumn Moon Festival in Singapore.
A person having origins in any of the original peoples of Hawaii, Guam, Samoa, or other Pacific Islands. It includes people who indicate their race as "Native Hawaiian," "Chamorro," "Samoan," and "Other Pacific Islander" or provide other detailed Pacific Islander responses such as Palauan, Tahitian, Chuukese, Pohnpeian, Saipanese, Yapese, etc.
Proudly first generation immigrant from the Republic of Palau. Ten years ago, Yvonne immigrated to the U.S. and attended high school and college. She graduated from Pacific Lutheran University in 2023 with her social work degree and is currently working with homeless youth at the Hilltop community in Tacoma. Yvonne plans to pursue her MSW and social work license in the future and return to her home country to start her private practice for Palau's first ever family social services.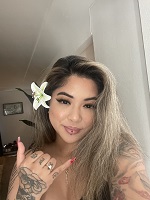 Filipino-American born and raised in Ewa Beach, Hawai'i. Graduated PLU in 2021 with Bachelors in Social Work and received Masters in Social Work from UW Seattle in 2022. Currently a school social worker for Highline Public Schools specifically at a middle and elementary school. Since moving from Hawai'i, Tacoma has become her second home!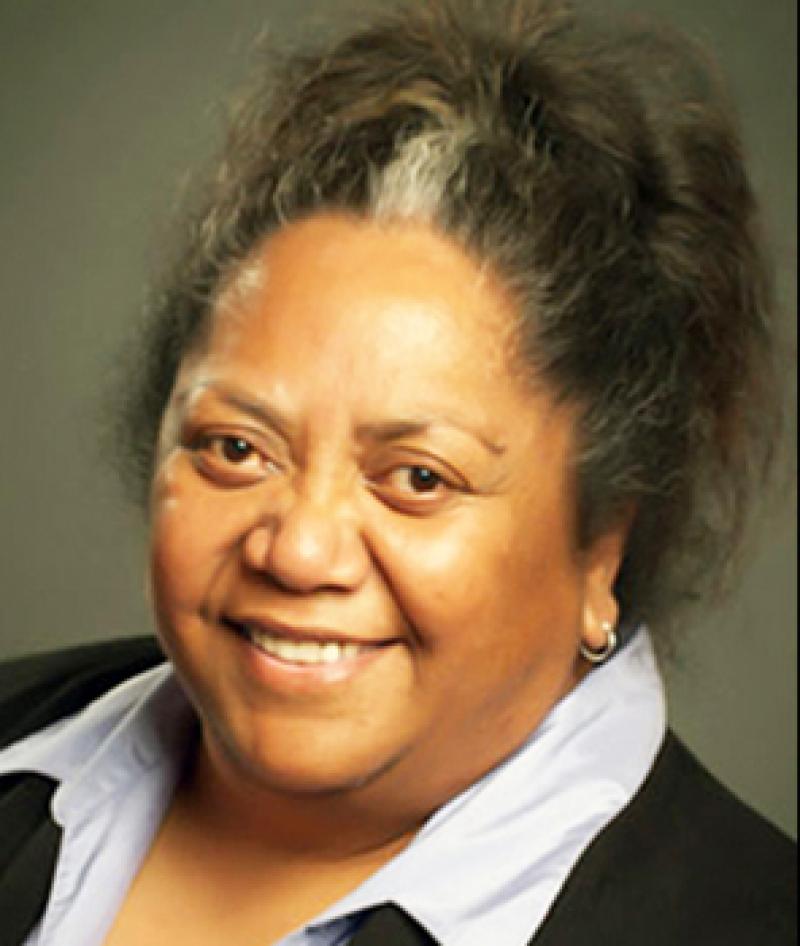 Sili Savusa serves as the Executive Director of the Pacific Islander Community Association of Washington and is one of the most prominent Samoan community leaders in the Northwest. In her leadership role, she proudly represents and advocates for underrepresented voices in her community, a commitment she continues to uphold. Before her current position, she held the role of Executive Director at the White Center CDA and previously worked as the Family Services Coordinator at Southwest Youth and Family Services. Some of her notable accomplishments include establishing the first Samoan Pacific Islander Parent Teacher Student Association in the nation, becoming the first woman of color elected to the Highline School Board, and successfully managing a multi-million dollar Making Connections comprehensive community change initiative supported by the Annie E. Casey Foundation.
Refers to combinations of two or more of the following race categories: White, Black or African American, American Indian or Alaska Native, Asian, Native Hawaiian or Other Pacific Islander, or Some Other Race.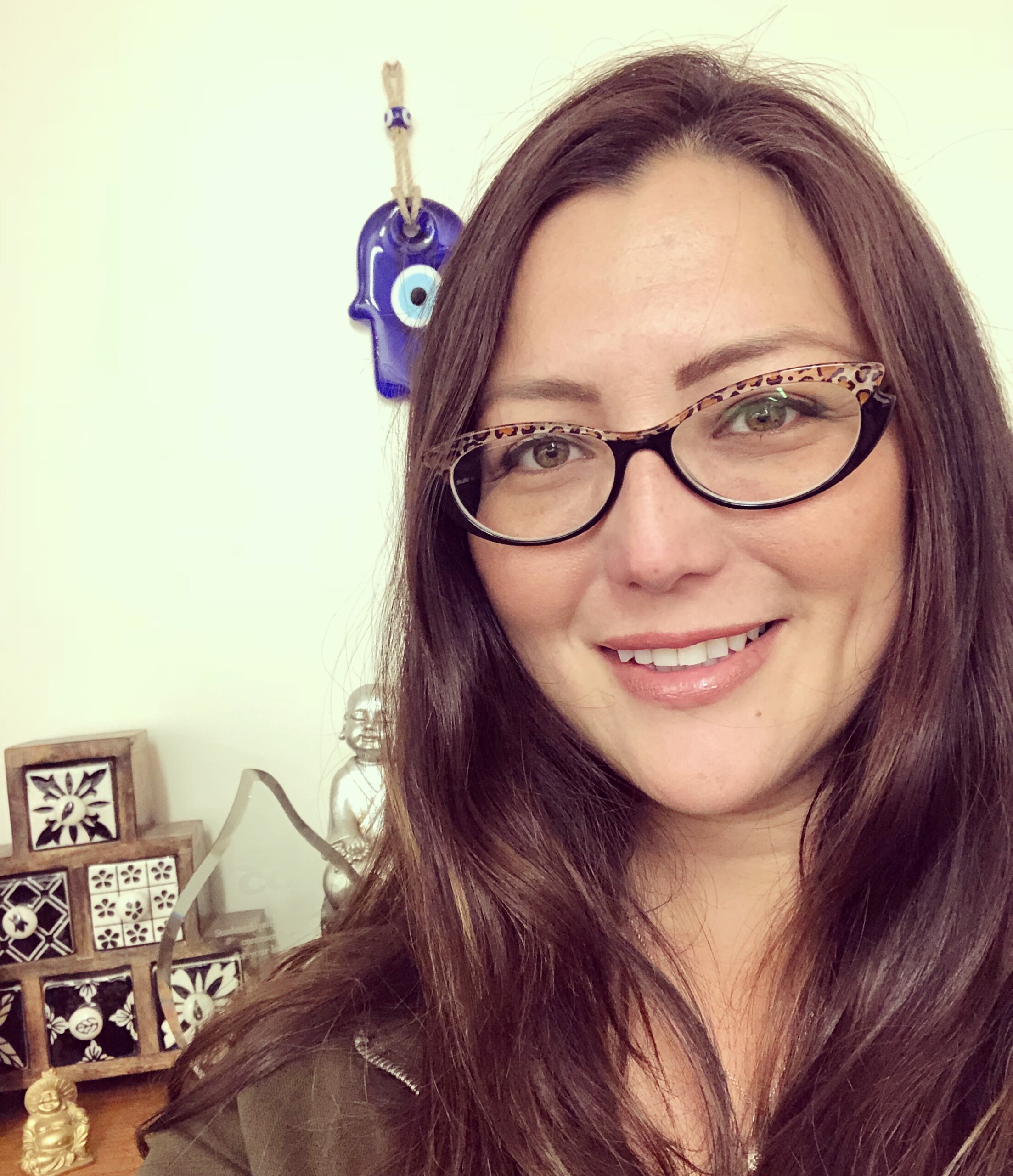 Roxane Maiko Byrne is the Coordinator of Equity, Diversity and Cultural Competency at Santa Barbara City College in Santa Barbara, California. Roxane holds an M.A. in Clinical Psychology from Antioch University, Santa Barbara and a Ph.D. in Human Development from Fielding Graduate University. Her research centers on the experiences of multiracial students in higher education with an emphasis on exploring identity and sense of belonging in racial affinity spaces. Dr. Byrne has served the SBCC community for over 16 years as an educational administrator, adjunct faculty member, classified staff member, and a personal counselor. She currently oversees multiple programs and centers within the Office of Equity, Diversity and Cultural Competency including the Center for Equity and Social Justice, the Umoja Center for Black Student Success, The Dream Center for Undocumented Student Success, and the Basic Needs Centers. Dr. Byrne also served as an adjunct professor of psychology and education at Antioch University, Santa Barbara for 4 years.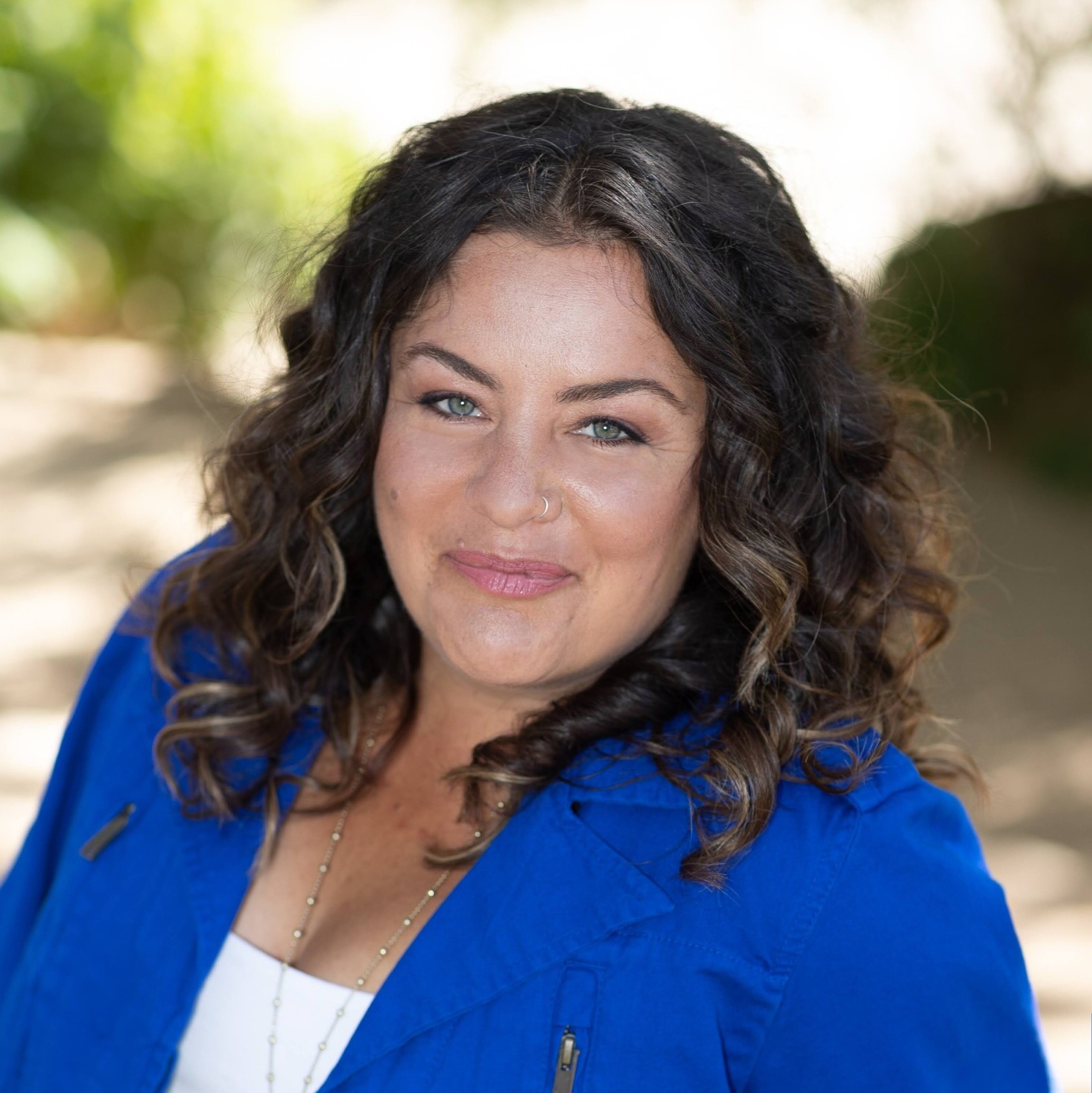 Isis Castañeda has been working with teens, young adults, and their families in the Santa Barbara area since 1997.  She established her business, Creating Connections in 2016 with a solid history of facilitating teen and parent groups, community outreach, trainings, public speaking, and organizing events.  Isis immigrated to the United States as a young child from Central America and lived in Virginia until her early teens. She returned to live in Guatemala, El Salvador, and Belize throughout her teen years and eventually landed in Santa Barbara. She earned her Bachelor of Arts in Liberal Studies at Antioch University of Santa Barbara and is certified in Emotional Intelligence, Restorative Justice, Team Building Experiential Education, and as an Instructor for Youth Mental Health First Aid and teen Mental Health First Aid.
Isis' global perspective and multicultural and multiracial heritage, her background in youth development, and life-coaching practice allows her to connect easily with teens, young adults, parents, and community service providers.
If you are registering a group of people
 and would like assistance with registration, we have an excel worksheet for you to use in gathering participant information to assist with the registration survey.  If you would like a copy sent to you or have any other questions, please send a request to  ce@plu.edu.
(Registration closes November 2, 2023, 4pm PT)
7.0 OSPI clock hours are available for Educators; please contact ce@plu.edu for more information
Seeking Feedback!
We are looking to add additional workshops and offerings, but need to hear what YOU are looking to learn!
Complete the Survey