A one-day professional development experience curated as a supportive space for anyone seeking to "skill up" their Anti-Racist Leadership acumen and practice.  Participants engage in facilitated unapologetic dialogue and problem solving around race, racism and racial disparities.
PLU CONTINUING EDUCATION: ANTI-RACIST LEADERSHIP EDUCATION PRESENTS:
The People's Gathering (TPG): A Revolution of Consciousness Conference!
14th Convening – FALL 2023 – VIRTUAL
Date: November 9, 2023
Time: 8:30 AM – 4:30 PM
Theme: "BELIEVE YOUR EYES!"
BE IN THE MIX!
Amidst the climate of polarization and misinformation around the work of dismantling systemic racism in schools, workplaces and communities, PLU Continuing Education announces a unique professional development opportunity for Anti-Racist Leaders (and those becoming) – to gather for a day of truth telling, strategic planning and coalition building.
"BELIEVE YOUR EYES!"
ABOUT THE TPG FALL CONVENING THEME:
Our choice of the "Believe Your Eyes" theme for TPG 14 draws inspiration from the compelling instructions issued to the jury during the George Floyd murder trial by the prosecuting attorney. It served as a powerful reminder not to overlook the evidence before them.
Today, "Believe Your Eyes" takes on a new significance. It serves as a clarion call to Anti-Racist Leaders and those embarking on a transformative journey to engage in profound self-reflection. It's a summons to acknowledge a stark reality: racism exists, and it permeates our everyday lives, even within the confines of our workplaces.
Gather with us as we delve into the theme, urging you to trust your observations, confront uncomfortable truths, and commit to being part of the change. Together, we can dismantle systemic racism and build a more inclusive future.
WHO SHOULD ATTEND TPG?
Anyone seeking to commit to the collective work of dismantling systemic racism and promoting equity and justice for all wherever they have influence. Specifically, anyone on an Anti-Racist Leadership development journey working in government agencies at every level (tribal, federal, state, local), non-profits, for-profit corporations, K12 Education, Higher Education, Entrepreneurs, faith-based organizations, individuals and more.
WHY YOU SHOULD ATTEND?
Transformational Learning: TPG is not just a conference; it's a professional development journey. Elevate your Anti-Racist Leadership acumen and put it into practice.
Unapologetic Dialogue: Engage in candid, facilitated conversations that address the pressing issues of race, racism, and racial disparities in today's workplaces and society.
Networking Opportunities: Connect with professionals from diverse government and business sectors. Build valuable relationships and collaborations that can boost your career.
Stay Ahead of the Curve: In an ever-evolving world, staying informed and equipped with Anti-Racist Leadership skills is crucial for success. Be a trailblazer in your field.
Ready to transform your career and make a real impact? Register for TPG now and take the first step toward becoming an empowered Anti-Racist Leader.

PROGRAM SCHEDULE
8:30a – 9:10a
Welcome, Land Acknowledgement, Opening Remarks
9:10a – 10:10a
Session 1 – The Elephant in the Room
Presented by:
Phillip "Sharp Skills" Jacobs
President & CEO, Rebel Firm
10:10a – 10:15a
Breathe/Exhale
10:15a – 11:30a
Session 2 – "Dying of Whiteness"
Presented by:
Jonathan Metzl, MD, PhD, MA
Author & Director of the Center for Medicine, Health & Society
@Vanderbilt University
11:30a – 11:45a
Summary of Lessons Learned
Presented by:
Melannie Denise Cunningham
11:45a – 12:30p
Lunch Break
12:30p – 2:30p
Session 3 – Race Dialogues
Note: At registration, you will be asked to select your dialogue room based on how you answer the "race" question on the U.S. Census form. The box you check determines the dialogue room you are assigned.
2:30p – 2:45p
Break
2:45p – 4:00p
Session 4 – Collective Dialogue
Note: During this period, each race dialogue room will share the key perspectives and insights that emerged from their discussions for further consideration and potential action in the larger group.
4:00p – 4:30p
Closing remarks, acknowledgments and announcements
THE PEOPLE'S GATHERING PRESENTERS: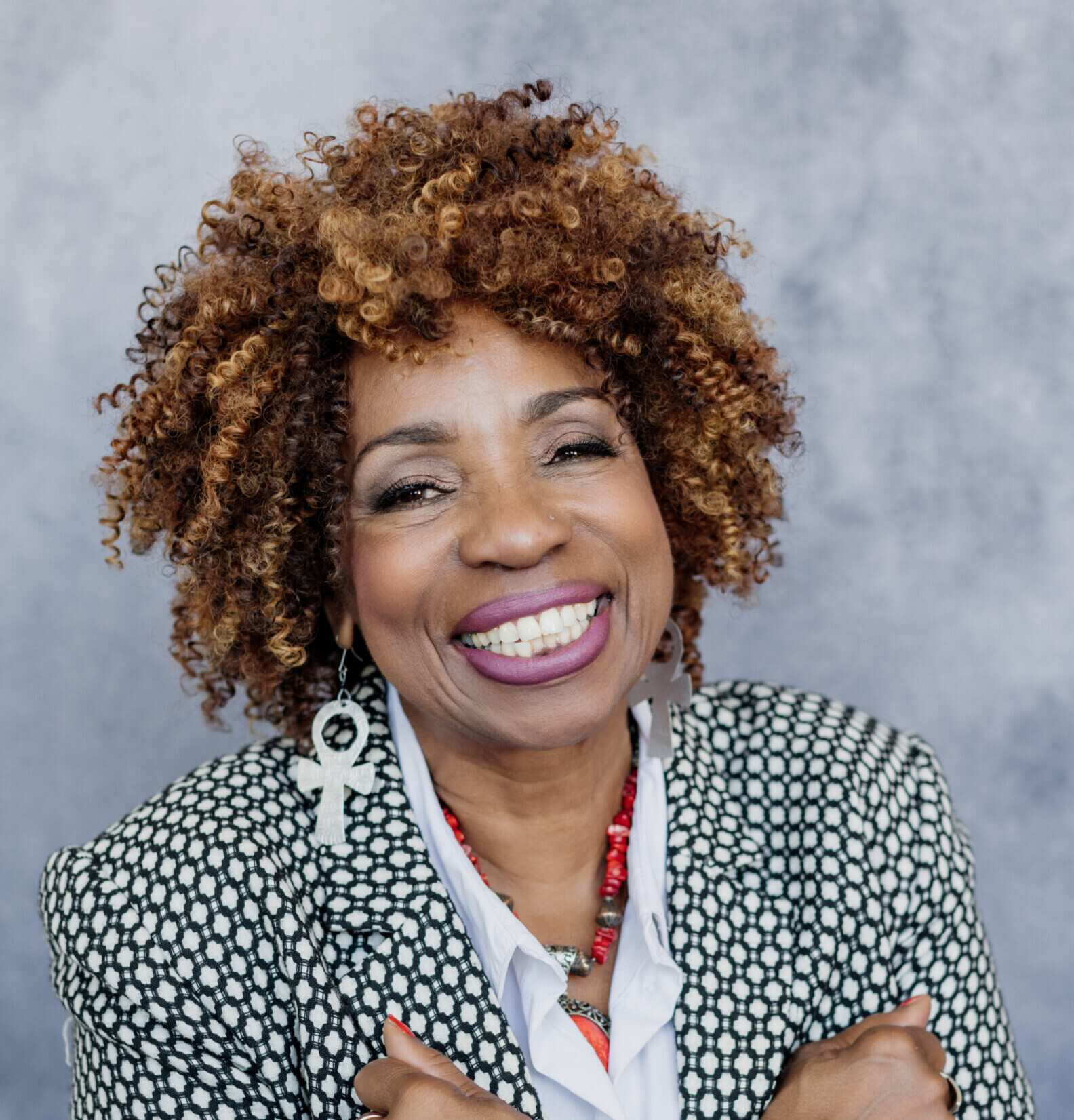 Melannie Denise Cunningham, MBA, MA, PhD (candidate)
Melannie Denise Cunningham currently serves as the Director of Anti-Racist Leadership Programs in Continuing Education at PLU.  She spearheads the ecosystem development efforts to assist clients in cultivating an anti-racist workforce. She is the visionary and producer of The People's Gathering: A Revolution of Consciousness Conference and also The People's Golf Gathering: Out of Bounds Conversations About Race.
In 2018, Melannie was honored by the Greater Tacoma Peace Prize Committee for her lifetime body of work in racial reconciliation. As part of this recognition, she was awarded a trip to Oslo, Norway, to attend the Nobel Peace Prize ceremony. Melannie documented this unique experience in a 30-minute documentary titled "Peace Queen." In 2021 she was awarded a Northwest Regional Emmy® Award for the work.
In service, Melannie is on the Board of Directors for Northwest Harvest, the largest food justice organization and food distributor in Washington State. She is also on the Board of Directors of the newly formed South Sound Leadership Foundation in Tacoma, WA and a member of Delta Sigma Theta Sorority, Inc.
Melannie holds a Bachelor of Arts degree from Washington State University, an MBA from Pacific Lutheran University, an MA in Organizational Leadership and Change from Fielding Graduate University, and is pursuing a Ph.D. in Organizational Development and Change as a doctoral student at Fielding.
Philip "Sharp Skills" Jacobs, PMP
Philip "Sharp Skills" Jacobs inspires and motivates organizations, large and small, to push past their comfort zones in conversations about race, and gives them effective strategies and tools to advance racial equity in their workplaces. He was instrumental in getting people and organizations to "talk about race" before that concept became popular (after the murder of George Floyd). Philip is the author of Elephant in the Room: A business parable about race and equity conversations in the workplace. He is an Inglewood, CA native who now lives in Tacoma, WA.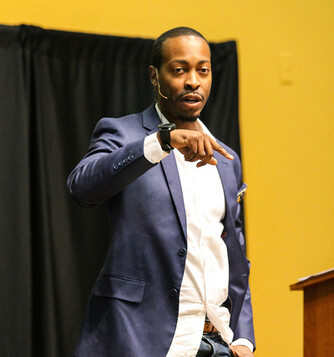 Jonathan Metzl, PhD, MD, MA
Jonathan Metzl  is the Frederick B. Rentschler II Professor of Sociology and Psychiatry, and the director of the Department of Medicine, Health, and Society, at Vanderbilt University in Nashville, Tennessee. He received his MD from the University of Missouri, MA in humanities/poetics and psychiatric internship/residency from Stanford University, and PhD in American culture from University of Michigan. Winner of the 2020 Robert F. Kennedy Human Rights Book Award, the 2020 APA Benjamin Rush Award for Scholarship, and a 2008 Guggenheim fellowship, Dr. Metzl has written extensively for medical, psychiatric, and popular publications about some of the most urgent hot-button issues facing America and the world. His books include The Protest Psychosis, Prozac on the Couch, Against Health: How Health Became the New Morality, and Dying of Whiteness: How the Politics of Racial Resentment is Killing America's Heartland.
RACE DIALOGUE FACILITATORS:
Race Dialogues offer a safe and respectful environment where individuals who share a cultural identity with a particular race, often referred to as those with "lived experience," can come together to find solace from the impacts of systemic racism. This space serves as a platform for sharing collective wisdom, as well as a source of inspiration and motivation to persist in the ongoing effort to dismantle systemic racism.
A person having origins in any of the original peoples of North and South America (including Central America) and who maintains tribal affiliation or community attachment. This category includes people who indicate their race as "American Indian or Alaska Native" or report entries such as Navajo Nation, Blackfeet Tribe, Mayan, Aztec, Native Village of Barrow Inupiat Traditional Government, or Nome Eskimo Community.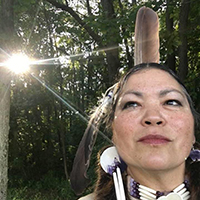 Renée Roman Nose, MAIS, is an enrolled member of the Cheyenne and Arapaho Tribes of Oklahoma. She is an activist, artist, actor, poet, painter, photographer, and cultural anthropologist. Her book, Sweet Grass Talking (2017), was published by Uttered Chaos Press and nominated for the Oregon Book of the Year Award for 2017. Her paintings and photography have been most recently featured at the Kallet Theater in Oneida, NY, as well as having had showings in Tacoma and Everett, Washington. Her second book, Have War Paint, Will Travel, is currently with the publisher, and her third book, as yet untitled, is a collaborative book of poetry with Suzan Harjo.
A person having origins in any of the original peoples of the Far East, Southeast Asia, or the Indian subcontinent including, for example, India, China, the Philippine Islands, Japan, Korea, or Vietnam. It includes people who indicate their race as "Asian Indian," "Chinese," "Filipino," "Korean," "Japanese," "Vietnamese," and "Other Asian" or provide other detailed Asian responses such as Pakistani, Cambodian, Hmong, Thai, Bengali, Mien, etc.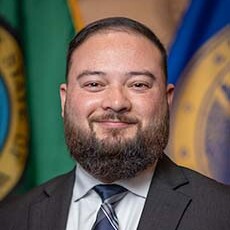 Joe Bushnell is a lifelong resident of Tacoma Washington; his mother was a refugee that fled from the Cambodian genocide and father was a local environmentalist and recycling pioneer. After graduating from Stadium High School, Joe has dedicated his life to public service and spent 11 years in the United States Marine Corps. He earned a bachelor's degree from The Evergreen State College with an emphasis in Political Science and Economics. Joe was elected to the Tacoma City Council in January 2022 and is proud to be the first Cambodian American ever elected in Washington State.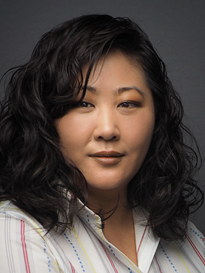 Suzanne Pak is the Director of Community Health at Answers Counseling, which provides Maternity Support Services and mental health counseling in 8 counties across Washington State.   Suzanne partners with state and local health agencies to lead the Culturally Responsive Integrated & Strength-Based Parenting (CRISP) education, Potentially Preventable Hospitalization Learning Collaborative, and digital navigation services.  Suzanne serves as the co-chair of the Pierce County Opioid Task Force prevention & education committee and on the WA State Digital Equity Forum – and is a certified trainer for Screening Brief Intervention & Referral to Treatment and Motivational Interviewing.  Previously, Suzanne worked for Microsoft as the group training manager in global marketing and KWA as the community & behavioral health director.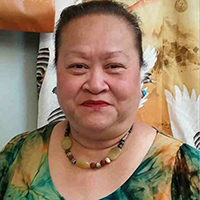 Lua Pritchard was born in the village of Amouli, which is located on the island of American Samoa. She left Samoa at the age of 10 to attend school in San Francisco. Lua attended Pepperdine University in Los Angeles and the Universities of Minnesota and Hawaii.
Lua, her husband and her 5 children moved to Lakewood WA in 1988 to care for her in-laws. She and her husband culturally adopted 16 more children in Lakewood; their family now consists of 21 adult children and 34 grandchildren. During this time Lua also worked for the Korean Women's Association (KWA) ultimately retiring as the Executive Director of KWA in 2009. She is currently the director of the Asia Pacific Cultural Center. Lua has been recognized with countless awards for her volunteer work in the Asian Pacific Community, Pierce County and Washington State.
A person having origins in any of the Black racial groups of Africa. It includes people who indicate their race as "Black or African American," or report responses such as African American, Jamaican, Haitian, Nigerian, Ethiopian, or Somali. The category also includes groups such as Ghanaian, South African, Barbadian, Kenyan, Liberian, Bahamian, etc.
A person having origins in any of the original peoples of Hawaii, Guam, Samoa, or other Pacific Islands. It includes people who indicate their race as "Native Hawaiian," "Chamorro," "Samoan," and "Other Pacific Islander" or provide other detailed Pacific Islander responses such as Palauan, Tahitian, Chuukese, Pohnpeian, Saipanese, Yapese, etc.
Refers to combinations of two or more of the following race categories: White, Black or African American, American Indian or Alaska Native, Asian, Native Hawaiian or Other Pacific Islander, or Some Other Race.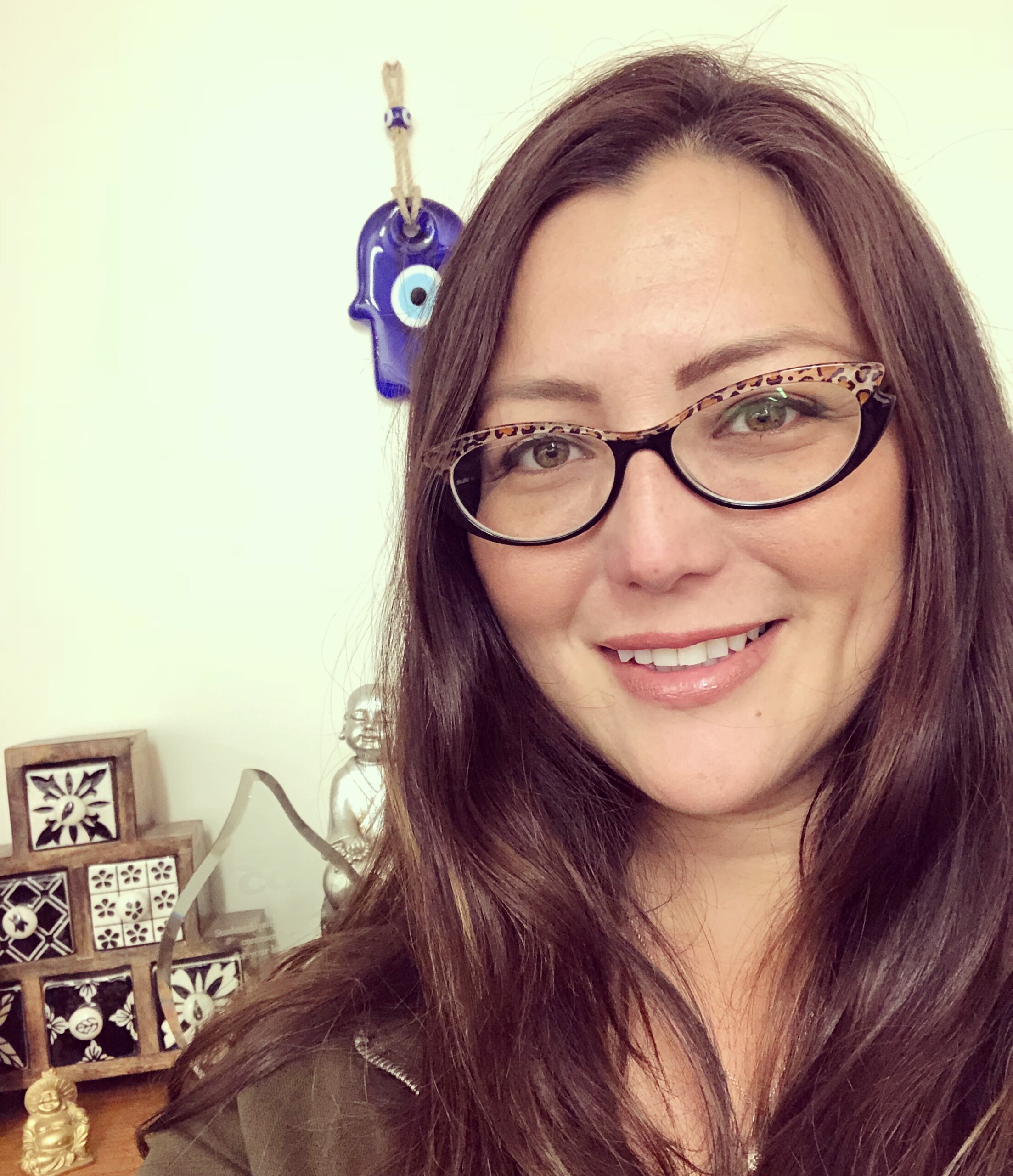 Roxane Maiko Byrne is the Coordinator of Equity, Diversity and Cultural Competency at Santa Barbara City College in Santa Barbara, California. Roxane holds an M.A. in Clinical Psychology from Antioch University, Santa Barbara and a Ph.D. in Human Development from Fielding Graduate University. Her research centers on the experiences of multiracial students in higher education with an emphasis on exploring identity and sense of belonging in racial affinity spaces. Dr. Byrne has served the SBCC community for over 16 years as an educational administrator, adjunct faculty member, classified staff member, and a personal counselor. She currently oversees multiple programs and centers within the Office of Equity, Diversity and Cultural Competency including the Center for Equity and Social Justice, the Umoja Center for Black Student Success, The Dream Center for Undocumented Student Success, and the Basic Needs Centers. Dr. Byrne also served as an adjunct professor of psychology and education at Antioch University, Santa Barbara for 4 years.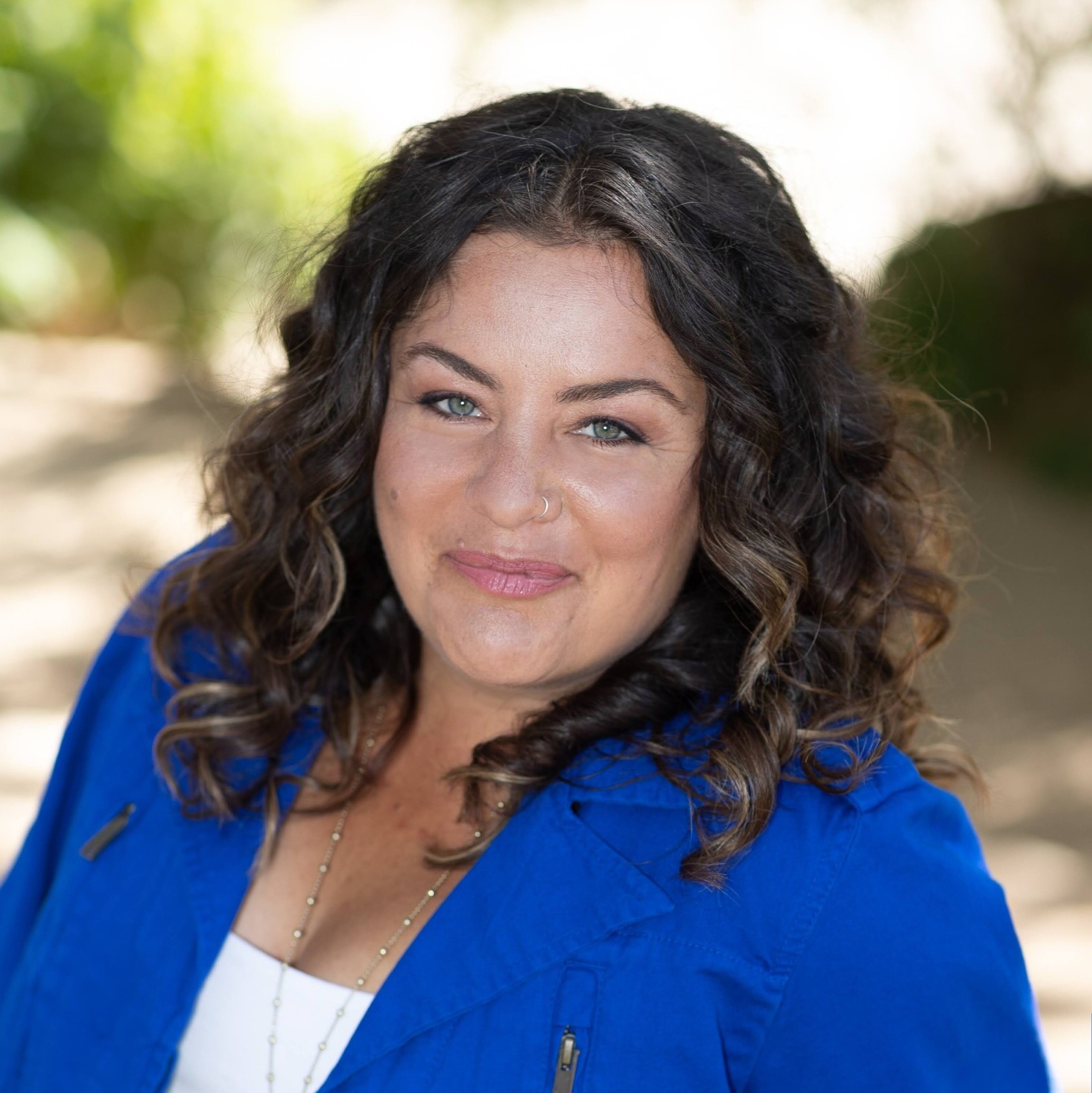 Isis Castañeda has been working with teens, young adults, and their families in the Santa Barbara area since 1997.  She established her business, Creating Connections in 2016 with a solid history of facilitating teen and parent groups, community outreach, trainings, public speaking, and organizing events.  Isis immigrated to the United States as a young child from Central America and lived in Virginia until her early teens. She returned to live in Guatemala, El Salvador, and Belize throughout her teen years and eventually landed in Santa Barbara. She earned her Bachelor of Arts in Liberal Studies at Antioch University of Santa Barbara and is certified in Emotional Intelligence, Restorative Justice, Team Building Experiential Education, and as an Instructor for Youth Mental Health First Aid and teen Mental Health First Aid.
Isis' global perspective and multicultural and multiracial heritage, her background in youth development, and life-coaching practice allows her to connect easily with teens, young adults, parents, and community service providers.
If you are registering a group of people
 and would like assistance with registration, we have an excel worksheet for you to use in gathering participant information to assist with the registration survey.  If you would like a copy sent to you or have any other questions, please send a request to  ce@plu.edu.
(Registration closes November 3, 2023, 5pm)
7.0 OSPI clock hours are available for Educators; please contact ce@plu.edu for more information
Seeking Feedback!
We are looking to add additional workshops and offerings, but need to hear what YOU are looking to learn!
Complete the Survey