PLU Kinesiology Summer Coaching Education Institute
Made possible by a grant from the Names Family Foundation

Next Coaching Institute: August 5, 2023
Each summer, PLU is pleased to present the Annual PLU Kinesiology Summer Coaching Education Institute. The PLU Coaching Institute offered by the Department of Kinesiology will provide proven, applied, and accessible strategies that are designed to enhance coaching skills beyond the Xs and Os.
The keynote speaker will be six-time Olympic Games coaching staff member and PLU professor, Dr. Colleen Hacker. She will be joined by a team of experts with coaching experiences that range from NCAA Division I through adapted recreation and youth sport levels.
Location: PLU Campus, Tacoma, WA
Date: Aug 5, 2023
Time: 9-1 General Session
1:30-3 Afternoon Session  (add-on)
Credit Type: non-credit, OSPI clock hour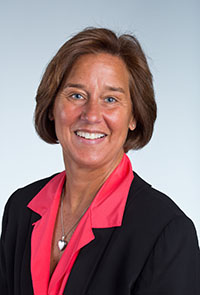 I have been coaching youth in Water Polo for about 12 years. Last year my wife and I moved to Florida to be near my 90-year-old parents who really need family nearby now. Still, this year after helping coach an 18-Under boys team at the Water Polo Olympics which ended the day before the Institute in Dallas, I planned to attend the Drs. Hacker & Mann session because of the superb material and presentation the year prior.
​As a collegiate coach (8 years), I find it imperative to continue in coaching education and find ways to better myself and athletes. I attended Dr. Hacker's Coaching institute last year and was blown away by the knowledge and the practicality of the information that was provided. She gave the "why" of every "what" that she shared with us. It was amazing to have one of the best coaches in the world teaching/coaching but there were also plenty of opportunities to ask questions that were specific to my situation/team. I am confident that this is one of those courses that I could take over and over and get something great and new each time.