Returning to campus philosophy and guidance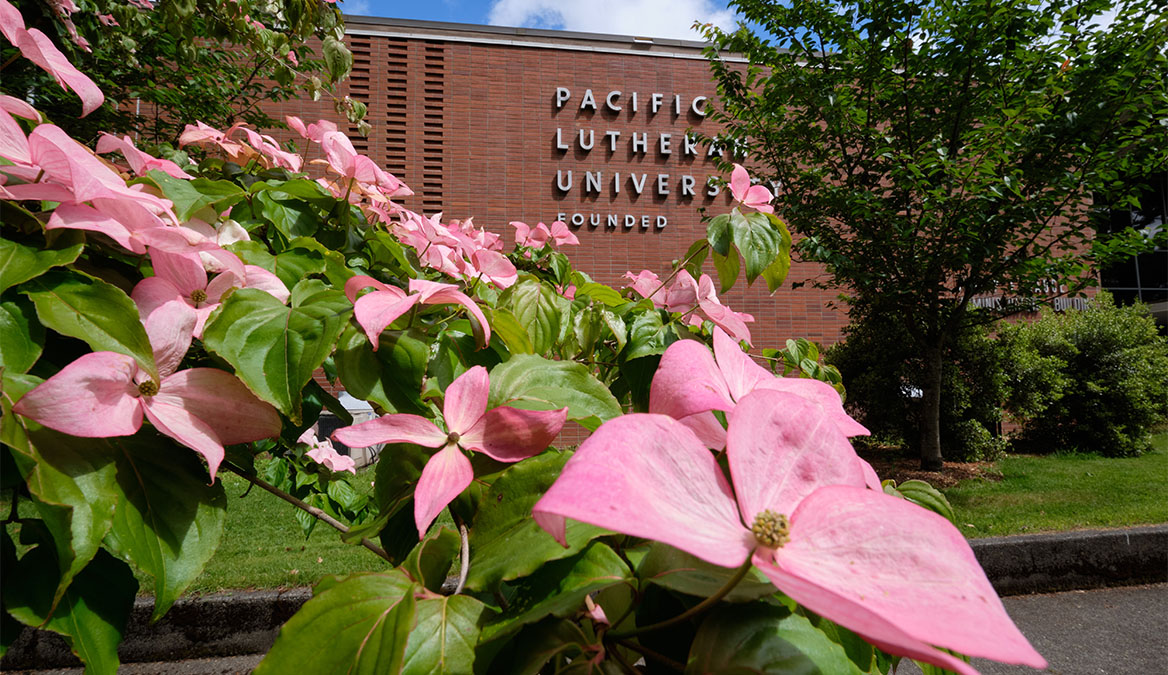 June 22, 2021
Quick reference:
Return to Campus philosophy (full text)
Beginning the transition to fully in-person campus operations
What will be different starting in July?
Next steps
The experience of teaching and working through a global pandemic has reaffirmed our understanding of the benefits of an in-person education, a vibrant on-campus experience, and an engaged local community. It has also helped us discover ways in which workplace flexibility may best serve members of our community, as well as uphold commitments to student and employee well-being, and environmental and financial stewardship. […]
Excerpt of the PLU Return to Campus philosophy (Click here for the full text)
Beginning the transition to fully in-person campus operations
As Washington State plans for its reopening and lifting of COVID-19 emergency restrictions — as of June 30 according to the Healthy Washington Roadmap to Recovery — our campus community must begin its transition to fully in-person campus operations. For some employees, specifically our frontline workers who have served our residential student populations and campus community throughout our COVID-19 operations, there will be no noticeable change in routine. We owe these community members a great debt of gratitude for their service, and for swiftly pivoting to the mitigation protocols we needed to enact in order to stay open for our students.
For some units where remote work has been required for employees, we need to transition back to in-person campus operations in order to best serve our current students, prospective students, and alumni. As such, we request that employees who have been working primarily remotely develop a plan with their supervisors to transition their work back to fully on-campus operations by August 2. For faculty on nine-month contracts, the transition back will most likely coincide with final preparations for fall semester in late August, as it would in a typical, pre-pandemic summer. For other staff members, this transition should happen during July as we prepare to welcome residential students in early August. The shift from remote to on-campus work must include the return of all borrowed laptops and other equipment for maintenance and re-equipping.
What will be different starting in July?
As of July 1, there will be some noticeable changes to our campus routines.
Online daily attestation forms will no longer be required.
Signage in buildings will be changing to remove restrictions around access, hallway flow, and restroom occupancy.
Conferences will be happening again on campus under state- and campus-approved protocols.
We will no longer need to track campus visitors using attestation forms, but all visitors who are not fully vaccinated will still need to abide by our masking policies.
Fully vaccinated employees will be permitted to work on campus in all indoor spaces without a mask, with the exception of the Health Center where employees and guests are required to wear masks.
All employees who are exempt from vaccination or otherwise not fully vaccinated will need to wear masks in indoor spaces unless in dining spaces while seated and eating or drinking, and others who are fully vaccinated may choose to wear a mask at some or all times based on their own decisions around personal or community well-being.
Please note: The Commons will open for lunch on Tuesday, July 6, and the Old Main Market (OMM) will also resume limited hours.
Next steps
We recognize that for some units, summer is the regular time of year for flexible work on projects or other fall preparations; our guidance on the shift to campus operations is not meant to supersede that type of work. Flexibility to work at home on a temporary, short-term basis will continue to be considered by supervisors. Given the importance of our in-person campus community for the recruitment and retention of students, any requests for long-term, ongoing remote work situations that will potentially limit an employee's presence on campus will be subject to review at the vice presidential level. Human Resources will be releasing a remote work policy and application form later this summer to aid employees and supervisors in navigating any questions around remote and flexible work.
If you have questions or responses, please connect with the vice president in your division.
For questions about the employee vaccination policy, please contact Human Resources.
We thank everyone for their continued care for the PLU community.
The PLU Transition Team with endorsement from the Recovery Planning Team and President's Council