Masks are now required indoors until Sept. 30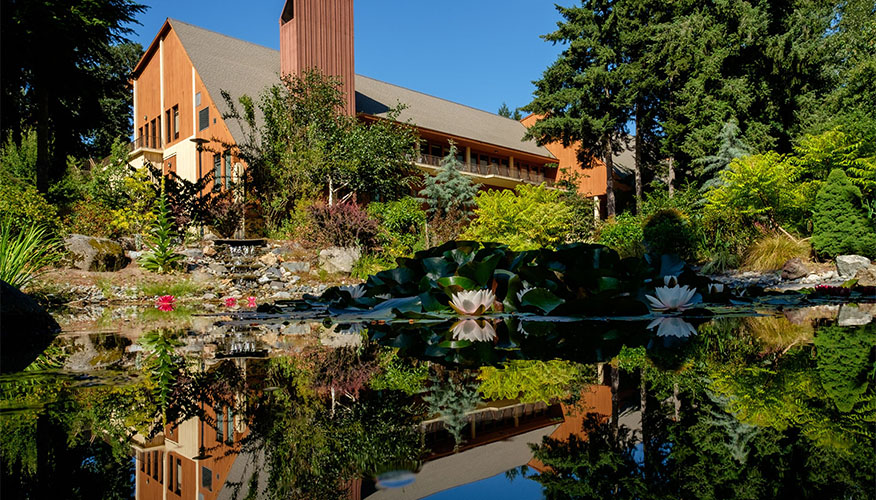 August 16, 2021
Dear PLU Community,
With widely available vaccines and last spring's declining case rates, we were hopeful that the worst of COVID-19 was behind us — but our approach must continue to adapt to the changing dynamics of the pandemic. The emergence and spread of the Delta variant confirms that we must continue to apply what we have learned about keeping our whole community healthy and well. What we know is that vaccines and masks continue to be our best protective tools against COVID-19.
We are thankful that our community has made such impressive progress on our vaccination goals — over 88% of our faculty and staff are fully vaccinated (with employee proof of vaccination not due until August 24), and our in-progress tallying of student information is revealing that the percentage of vaccinated students promises to exceed the current employee rate. Now we need to add the extra safety measure of masks to see us through this most recent wave.
In alignment with recommendations from the CDC, the Washington Department of Health, and Tacoma–Pierce County Public Health, effective immediately, PLU requires everyone on campus, regardless of vaccination status, to wear a mask indoors. This requirement will remain in effect through September 30 and may be extended, pending public health recommendations. The requirement applies indoors when other people are present and in all public and common areas, including classrooms, dining areas (except when you are actively eating or drinking), meeting rooms, elevators, and shared vehicles.
In crowded outdoor locations where physical distancing is not possible, masks are recommended for fully vaccinated people and required for those not currently vaccinated.
If you are on campus today and you need a mask, you are welcome to pick one up at Campus Safety while supplies last.
We hope this new mask requirement will be short-term, and we will keep you updated as conditions change. We appreciate the commitment of our students, faculty, staff, and others to protect each other, our families, and our greater community.
In service,
Allan Belton
President
Dr. Joanna Gregson
Provost and Senior Vice President for Academic Affairs
Dr. Joanna Royce-Davis
Vice President for Student Life
Teri Phillips
Vice President and Chief Operating Officer, COVID-19 Site Supervisor
Elizabeth Hopper
Director of the Health Center