Five end-of-August details you need to know for fall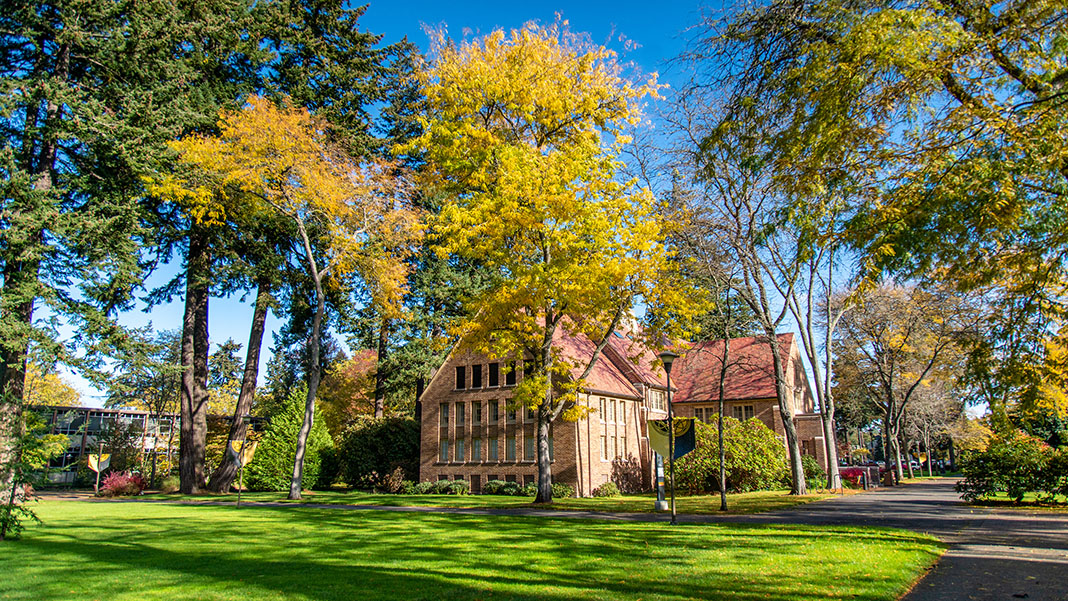 August 27, 2021
As we count down to the first day of school, here are five things you need to know for fall.
1) Vaccine verification
PLU was one of the first universities in Washington to announce the expansion of student immunization requirements to include the COVID-19 vaccine. In spring, PLU added a requirement of COVID-19 vaccination for faculty and staff.
We are thankful that our community has made such impressive progress on our vaccination goals — over 92% of our faculty and staff have reported being fully vaccinated, and our in-progress tallying of student information is revealing that the percentage of vaccinated students promises to reach 95–97%.
Students, if you still haven't submitted your COVID-19 vaccine record — or exemption request — to the Health Center, please do so immediately. Failure to do this can delay your move into the residence halls, student employment, athletics participation, and even your start of classes.
Staff and faculty, if you have not submitted your employee vaccination verification, please do so as soon as possible.
2) How does COVID-19 testing work?
Students — Regardless of vaccination status, students who are experiencing COVID-19-like symptoms should make an appointment with the Health Center to participate in testing.
Students who have completed a vaccination exemption must test weekly and will receive specific communication and calendar invitations for this purpose starting on August 30th. Testing sessions will begin on Monday, September 6, 2021, at 10:00 a.m. in the 2021-2022 COVID Testing Center in AUC 213.
Student-athletes with exemptions will continue to participate in testing managed by Athletic Training based on the frequency required by NCAA guidance for their sport.
Faculty and staff — Regardless of vaccination status, employees who are experiencing COVID-19-like symptoms should make an appointment with their healthcare provider to participate in testing. Additionally, Pierce County is offering testing at the Pierce County Covid-19 Testing Station, only six minutes away from campus. The testing station is open seven days a week.
Faculty and staff who have completed a vaccination exemption must test weekly. Employees will need to secure weekly testing off-campus starting the week of September 11, and report test results. Additional information will be communicated to those impacted and their supervisors.
3) Expanded health resources
We continue to prioritize providing our community with equitable access to holistic, personalized health resources that are responsive to who they are. Our emphasis has been on expanding mental-health resources and supports. Please consider adding these resources to your web-based bookmarks and phone contacts:
4) Keeping up to date
PLU will continue our periodic updates — primarily sent on Fridays — to help keep you up to date on the university's COVID-19 response. Guidance related to health and safety protocols is subject to change. In addition to reviewing our periodic updates, please use the resources on the COVID-19 website to keep informed on health-related information and links to campus metrics, announcements, and frequently asked questions.
5) First day of school and Convocation
The first day of school is September 7. Opening Convocation begins at 10 a.m., and classes start at noon.
What is Convocation? PLU marks the opening of our "new year" with Convocation. This ceremony dates back to medieval university customs meant to welcome new students and faculty and set intentions for the year ahead. This year, the ceremony will take on a special meaning as we convene together in Olson Auditorium — masked up, spaced farther apart than we normally are, doors open to the outside, and with fewer participants in the room — to share the tradition and energy of the day in person.
All students are welcome to attend, with a special invitation to Lutes who have not attended the ceremony before.