The Diversity Center
The Diversity Center enhances Pacific Lutheran University's learning community while create active leaders by providing a supportive and inclusive space for dialogue.  Our open-door policy and team of dedicated advocates spark passions for advocacy, social justice, and building lasting and meaningful relationships.
Toggle title
Toggle content goes here, click edit button to change this text.
11|15: Topics on Tap: Taking a Knee
5:30-7:00 pm
Garfield 208
First 5 attendees will receive a FREE drink (Alcoholic Drinks will not be provided for attendees under 21). We will hear from PLU athletes and be in conversation around action versus inaction as we learn and reflect about San Francisco 49ers Colin Kaepernick taking a knee during the national anthem to recognize the injustices against African American and other minoritized populations in the United States. All are welcome!
9|9: The Chocolate Trail
1pm – 3pm
The Diversity Center
Follow the Chocolate Trail to visit The Diversity Center, Gender Equity Center, Scandinavian Center, Center for Service and Community Engagement, and Wang Center and learn about ways to get connected to these centers.
9|16-17 Students of Color Retreat
Camp Arnold, Eatonville WA
The SOC Retreat is a valuable space created for students of color to discuss issues of racism, intersectionality of identity, as well as forming community early in the academic year.
Sign up in The Diversity Center, $10 registration fee
9|20: Topics on Tap
5:30pm – 7:00pm
208 Garfield
An informal discussion among students, staff and faculty about how to listen critically and be an active citizen in the upcoming election.
9|30 - 10|1: Queer Student Retreat (QSR)
Location shared at registration
The QSR is a valuable space created for students who identify as Queer to discuss issues of heteronormativity, intersectionality of identity, as well as forming community early in the academic year.
Sign up in The Diversity Center & Center for Gender Equity, $5 registration fee
9|30 - 11|18: iGroup: Exploring Race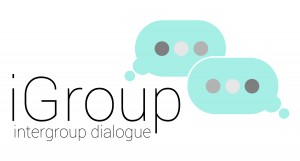 Fridays 4pm – 6pm
PLU iGroup is an intergroup dialogue program inviting students to explore topics of identity formation, social systems, equity, and collaboration for positive change.  7 weeks in Fall 2016 we will be dialoguing about race.  To learn more about and to sign up visit the iGroup website.  Students connected with The CAVE, Stuen Hall, and Ordal Hall are invited to participate.
10|14: Faculty Appreciation
AUC Regency Room
Is there a PLU faculty member who has made an impact on your time at PLU?  All Diversity Center Alumni and students are invited to join The Diversity Center in thanking those faculty who have supported their growth and success.  RSVP and share the name of the faculty you would like to recognize by Sep 27th.
11|2: Dia de los Muertos
This event is focused on celebrating those who have passed away. Participants can bring a photo or write a note to place on the altar. Students will be speaking about their experiences with Dia De Los Muertos. We also will be decorating sugar skulls to place upon the altar.
11|7: Jes X Chen: Sing Me a Time Machine
7 pm
Chris Knutzen Hall in the Anderson University Center at Pacific Lutheran University
Jess's poetry and performance exposes narratives of migration, environmental justice, queer liberation, healing from trauma, all from a queer eco-feminist lens. The current show she is touring is called Sing Me A Time Machine, a multimedia cinematic poetry show that spans an Iranian–Chinese love story of loss, citizenship, dragons, gun violence and migration. It is a refugee narrative where the warm touch of a hand upon a chest can calm the fiercest of nightmares. When circumstances drive love into it's own breaking, can we create a world where intimacy is enough to bridge the crevasse before a homeland, a family, a culture and a divorce? Can we undo the invention of the American border, and reverse a bullet back into the barrel of a gun and then dissolve it back into the mineral it came from? From the possibility of the blank page, a time machine is invented, the making and breaking of a brilliant love is replayed and re-imagined, and the queer Asian-American woman speaker unburies a portal to heaven. Here, every homeland and every beloved lost is given another chance to soar.
11|18: Global Getdown
6:30pm – 8:30pm
The CAVE
An opportunity for the PLU community to embrace the rich diversity and culture of our community through performance.  Interested in performing?  Please let us know at dcenter @plu.edu.
JTerm Book Group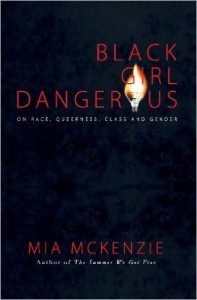 Wednesdays, Various Times
Reading and processing together is something that PLU does well.  Faculty, staff, students, and alumni are invited to join the 3rd annual J-Term Book Group, dialoguing about perspectives of a social justice text.  Groups online or in person to share, affirm, and challenge concepts, reflect how the book connects with our current social landscape, and dialogue about how they impact our Lute community.
This year we have chosen to read Black Girl Dangerous by Mia McKenzie which discusses topics of queerness, POC, and gender.
1|16: MLK Day Celebration and Service