Preceptorships that Impact Communities
PLU's First DNP Cohort Graduate Matthew Kilgore

October 19, 2022
PLU's first doctoral program trains nurse practitioners for lives of leadership. We had the opportunity to speak with Matthew Kilgore from the first graduating class of the DNP program.
Matthew Kilgore returned to PLU for a third time to "finish out the ultimate degree."
"I wanted to open as many doors as I could," he said.
At the time, he already had worked as a registered nurse for a decade, primarily focusing on heart failure patients.
So, when it came time to conduct research with the goal of improving outcomes, Kilgore reverted to what he knew.
"The School of Nursing worked with me to find a preceptorship," he said. "They scoped out the needs in the community and they found an organization that had that need."
Kilgore worked with Kaiser Permanente to develop an acuity tool for heart failure case managers, who are also registered nurses. Those case managers contact patients with chronic heart diseases who are in need of additional resources. They help them coordinate community resources or doctor's appointments, provide nutrition and diet information, relay educational materials and more.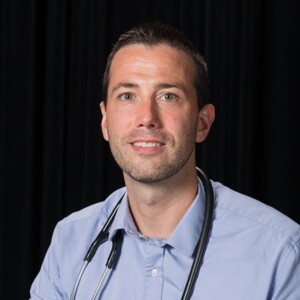 Kilgore designed the tool for six case managers in various counties throughout Washington state to help them objectively record information on how sick their patients are, how much time is required to spend with each patient and how often those patients are using the services.
"It helps them more efficiently administer care by managing their time," he said. "It helps with distribution of health care resources."
Kilgore said he's hopeful the organization will consider broad implementation. "It will take months of data to hone this down, but the ultimate goal is to examine patient outcomes," he said.
Where he is now: Kilgore is looking to work as a nurse practitioner in the South Sound region. He also aspires to pursue a leadership role within a health care organization in the next few years.
Transform lives with Pacific Lutheran University's Doctor of Nursing Practice
Pacific Lutheran University's Doctor of Nursing Practice prepares students to develop and evaluate quality care within a health system, collaborate with interprofessional teams to improve health outcomes, and be leaders in the nursing profession.
 Our DNP program prepares nurses at the highest level of proficiency as they learn to translate science into clinical practice. Students develop the skills to lead collaboratively, integrate research into care, and design better healthcare delivery systems.
Interested in getting a DNP? Connect with PLU today!