Supporting New Nurse Practitioners
PLU's First DNP Cohort Graduate Katie Bates

October 19, 2022
PLU's first doctoral program trains nurse practitioners for lives of leadership. We had the opportunity to speak with Katie Bates from the first graduating class of the DNP program.
Katie Bates was looking at graduate programs, but a Ph.D. didn't speak to her. She wanted something more clinically focused.
Then, she learned about the new doctoral nursing program at PLU — an advanced degree that leads with clinical experience. She already earned a bachelor's and master's degree there and even did clinical instruction and some classroom teaching for about two years at the university. It was the perfect fit.
"There's a lot of research out there about the struggles for a new nurse practitioner," Bates said, stressing that people are increasingly more challenging to treat. "Family practice, especially, is really challenging."
So, Bates used her doctoral research project to conduct a feasibility study. She looked at whether Providence has a desire or demand for a nurse practitioner residency program, and analyzed the cost-benefit ratio and the critical components included in a successful program. She found that launching one would offer additional mentorship, support and professional development for nurse practitioners, improving retention and recruitment.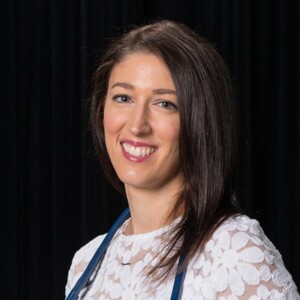 "An organization takes a huge hit financially when they train somebody who leaves right away," Bates said. "Residency participants are more productive from the get-go and they stay longer. It's a win-win situation for everybody."
Bates said her project and findings were well received at Providence. She conducted focus groups with providers and presented to the organization's leadership team. The reaction from the providers and staff was "overwhelmingly positive," she said. "It's unknown if they will start a residency program," she said. "They are considering it, so I'm hopeful that it will work out."
Where she is now: Bates works as a nurse practitioner at Confluence Health's cardiology department in Wenatchee.
Transform lives with Pacific Lutheran University's Doctor of Nursing Practice
Pacific Lutheran University's Doctor of Nursing Practice prepares students to develop and evaluate quality care within a health system, collaborate with interprofessional teams to improve health outcomes, and be leaders in the nursing profession.
 Our DNP program prepares nurses at the highest level of proficiency as they learn to translate science into clinical practice. Students develop the skills to lead collaboratively, integrate research into care, and design better healthcare delivery systems.
Interested in getting a DNP? Connect with PLU today!