Why Should I Get a Doctor of Nursing Practice (DNP)?

January 25, 2022
Have you found yourself asking "Should I get a DNP?" This terminal degree gives you job flexibility, treatment autonomy, and more. Read on to see the benefits of a doctor of nursing practice.
For most students who hope to obtain a graduate degree, the most common path is to finish a four-year degree, obtain a master's degree and then enroll in a doctorate degree program. For nurses, though, the path forward can be a bit different.
Any nursing professional with a bachelor's degree has the opportunity to obtain a doctorate nursing degree — without first completing a master's degree.
What is a DNP?
While there are several different types of graduate nursing degrees, there are two types of terminal nursing degrees:
A PhD (Doctor of Philosophy) in Nursing
While there is some overlap between these two degrees, a DNP prepares nurses to "practice at the highest level of nursing education," with a strong focus on providing phenomenal patient care in clinical settings. Conversely, a PhD prepares nurses not for patient care, but for academic research and theory.
Nurses with a DNP have the highest possible degree for clinical nursing. Nurses with a DNP are eligible for all leadership roles and ARNP certifications as well as for roles in research, administration and policy. In some states, a DNP qualifies you for unrestricted practice autonomy as a nurse practitioner.
If you're a nurse who is looking to secure a graduate nursing degree that will prepare you to provide incredible patient care — maybe you're asking yourself the following questions:
What are the benefits of a DNP?
Should I get a DNP?
Let's explore these questions and outline some data-backed statistics for obtaining a DNP.
What are the benefits of a DNP?
In addition to the prestige that comes with obtaining a DNP, there are several other benefits to getting a DNP today.
Increased Job Opportunities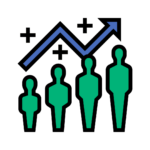 Armed with a respected DNP, nurses can expect to secure managerial and leadership positions that wouldn't otherwise be unavailable to them. For instance, nurses with a DNP are well positioned for careers, such as:
Nurse Practitioner
Nurse Midwife
Nurse Anesthetist
Chief Nursing Officer
Nurse Educator
Director of Nursing Services
Professional Independence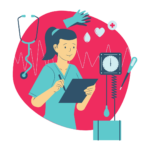 Becoming a DNP gives you an incredible competitive edge and in many cases, makes you indispensable to employers. That said, obtaining a DNP degree will also make you more independent in your nursing career, which is an attractive factor for many nurses who want to open their own practice.
Should I get a DNP?
As stated above, any nurse with a bachelor's degree can start working towards a DNP degree, so if you are passionate about the field of nursing and want to enact real, meaningful change by providing the highest-quality patient care, then a Doctor of Nursing Practice could be the best option for you.
A DNP is also a fantastic option if you're looking to specialize in a specific area of nursing, develop strategies for improvement in nursing practice, learn to use cutting-edge systems technology or assume leadership roles to design and implement health care policy.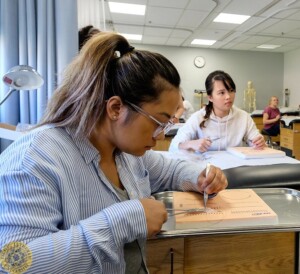 Explore PLU's Doctor of Nursing Practice:
"I definitely think this is what I'm meant to be doing. The DNP program reminds me that we need to put the patient first. Having a DNP education allows you to look past (the drama in health care) and look at what's going to be best for the patient and what's going to be best for the population."
— Molly Martin, Doctor of Nursing Practice
Pacific Lutheran University's Doctor of Nursing Practice prepares nursing professionals to develop and evaluate quality within a health system, collaborate with interprofessional teams to improve health outcomes and be leaders in the nursing profession.
The PLU Doctor of Nursing Practice degree prepares graduates in one of two advanced practice specialty areas:
At the DNP level, PLU offers a BSN-DNP track, an MSN-DNP track and an MSN-APRN-DNP track for students who are already working in a specialized nursing role but want to complete their doctorate.
The DNP program trains nurse practitioners for lives of leadership. Learn about how other DNP graduates improved patient outcomes through partnerships with major health care organizations: Shaping Health Care.
Still wondering if you should get a DNP? Connect with us at PLU!
Now is the time to immerse yourself in an experiential, top-ranked Doctor of Nursing Practice program that will give you the skills you need to thrive in the nursing profession long-term. A DNP will allow you to take the next step in your nursing career and prepare you to provide high-quality care to those who need it most.
Here are a few things that sets PLU apart:
PLU is known for its high-quality nursing education.
Cohort sizes are small to ensure a high-quality, personable PLU experience.
All clinical placements are arranged by the PLU faculty.
There are full-time and part-time options for nurses with either a BSN or master's in nursing for the FNP and the PMHNP program.