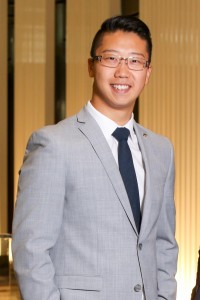 Thomas Kim, 2015
The PLU Economics department congratulates Thomas Kim ('15) on his graduation from the Sandra Day O'Connor College of Law and will serve as the commencement speaker.  Thomas E. Kim served as Chair of American Bar Association's Law Student Division, representing the entire 120,000+ law students of America as the chief executive student leader.
While a law student, Thomas started a high school scholarship program for all graduating seniors eligible, regardless of their immigration status or FAFSA eligibility. In order to expand the program, Thomas founded InspireGen, a nonprofit organization that provides scholarship funding, individual mentorship, and network partnership for the success of the next generation.
Thomas is also widely recognized for his legal pro bono work for the indigent community members. Accordingly, in just three years Thomas spent more than 1,300 hours providing legal pro bono work to countless community members, including representing clients in habeas corpus proceedings in the District Court, United States Court of Appeals, and the United States Supreme Court.
As a passionate advocate for all immigrants, Thomas passionately advocated that bar admission should not be denied based solely on immigration status and urged Congress to amend 8 U.S.C. § 1621(d). Thomas drafted, lobbied, and passed Resolution 108 that would allow undocumented law school graduates in all 50 states plus territories, who otherwise qualify for the bar, to be able to get licensed to practice law. Thomas' effective advocacy work was recognized throughout the country, as Thomas was featured in numerous news media, including CNN, PBS, Arizona Republic, The Oregonian, ABA Journal, The National Jurist, Law.com, Legal Talk Network, and even Russia Today and Breitbart.
Nellie Moran, 2015
Nellie Moran '15 is currently Colorado Senate Majority Leader's Policy and Communications Advisor. Moran, a double major in Economics and French, began her initial research in 2013 with a paper she wrote in one of her classes. This blossomed into Moran's final Capstone, PLU's senior research project, which looks at how candidates' expenditures affect the outcome of their campaign. Read more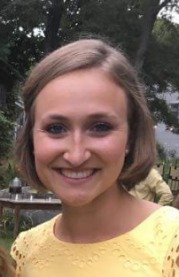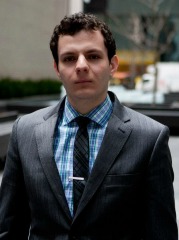 Igor Strupinskiy, 2014
I graduated from PLU in the Spring of 2014 with a double major in Economics and Finance. Immediately after, I began working for Russell Investments, an institutional investment management firm headquartered in Seattle. I initially joined the company in a position supporting multi-asset portfolio managers on the trade desk, and eventually moved into a role developing financial software where I work today. I was pleased to learn that many well-respected associates at my firm whom I most admire also happen to be PLU economics graduates themselves, and attribute a large part of their success to the education they received.
It did not take me long to realize how valuable the skills that I learned in the economics program were, as I found myself equipped with research and problem solving skills that my fellow trading analysts who only had finance backgrounds lacked. I soon became the go-to person for anything research and writing related on my team, thanks largely to the experience I had writing my economics capstone paper on the Affordable Care Act. I am deeply grateful for the education I received in the economics program, and know it was a key contributor to my career success.
Paige Griffith, 2013
I graduated from PLU in 2013 with a B.A. in Economics and Political Science.  I first started my undergraduate education thinking I would only major in Political Science. However, I found that I needed to add in my interest in mathematics.  I took Economics 101 with Professor Karen Travis and was instantly hooked.  Two years later I completed an econometrics capstone project, which was incredibly challenging, but also extremely rewarding.  Ultimately, my degree gave me the analytical background and writing skills necessary for examining tough legal subjects and helped me better transition into legal writing.  I recently graduated from the University of Montana School of Law in May 2016, and am now a law clerk to the Honorable Dana L. Christensen, Chief Judge of the United States District Court for the District of Montana.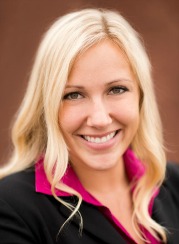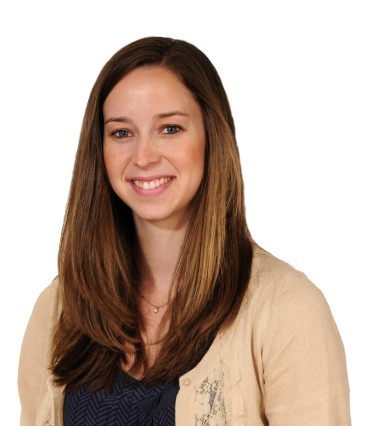 Brianne Vincent, 2013
I live in Seattle and work for Point B, a management consulting firm that specializes in project leadership. I recently helped implement insurance authorization changes in the Revenue Cycle Department at a local healthcare organization as a result of the Affordable Care Act. My economics background has helped me to understand the competitive pressures affecting both healthcare organizations and insurance companies, both of which are trying to reduce cost and optimize the delivery of healthcare and healthcare benefits. I credit my mentors at Point B and PLU for helping bridge the gap between academia and the business world in a way that is both relevant and meaningful.
I double majored in Financial Mathematics and Economics choosing the latter to help round out a technical degree. I love math, because there is always only one logical answer (or most of the time); however, I also understand that without qualitative context one number cannot solve a problem. To me, economics is really about the ability to understand and anticipate the forces in an economic environment to provide the context for meaningful data analytics.
Anna Reiman, 2013
I graduated from Pacific Lutheran University in May 2013 with a major in Economics – and I'm so thankful that I did. I was born and raised in Puyallup, Washington, and knew that I wanted to stay local for college. Math was always my favorite subject in school. I enjoyed problem-solving, and the logic of the subject. Thus, I started my undergraduate studies at Pacific Lutheran University with mathematics as my intended major. It wasn't until I took an introductory microeconomics course to fulfill a social science requirement that I became captivated by this applied field of math. That spring, I decided to switch to an economics major with mathematics and statistics minors.
My economics degree has instilled in me critical thinking, analytical, and communication skills. These skills allow me to make meaningful contributions to my current job as a Financial Analyst II at MultiCare Health System in Tacoma, WA where I work with patient-level and hospital cost data. I am grateful for my undergraduate training in economics at PLU, and truly believe that I wouldn't be working at my dream job had it not been for the skills and training provided by the PLU Economics department.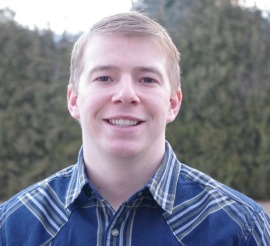 Kristopher Deming, 2011
I graduated from PLU in 2011 with a BA in economics. I am currently an economics PhD student at the University of Connecticut. My research interests include labor, education, and family structural changes. I majored in economics because studying it introduced me to a new way thinking about the world around me. I realized that economics was involved in every part of my life from the price of the coffee I drink to the hiring decisions companies make. Knowing a little about economics made me want to know more, so I majored in economics and continued in graduate school. My degree gave me the background and skills necessary to get my PhD.