Education Mission
Insert Mission Statement here.
Mission Statement from old page on website below
Long committed to providing a quality education, Pacific Lutheran University (PLU) continues to embrace its primary mission: to empower students for lives of thoughtful inquiry, leadership, service and care—for others, their communities, and the Earth.
The Professional Education Programs at PLU aim to cultivate the intellect, not just for its own sake, but also as a tool of conscience and an instrument for service. In supporting this mission, departmental faculty members and candidates seek to model the values of competence,care, difference, leadership, and service. We strive to honor these core values in pursuit of excellence and in the cultivation of personal, supportive relationships with students, colleagues in neighboring schools, districts, faculty within PLU, and with other universities.
Kinesiology Mission
The primary mission of the Department of Kinesiology(KINS) is to provide quality academic professional preparation for undergraduate students in areas related to the study of human movement, especially as it supports the pursuit of lifelong physical activity and well being (i.e. health & fitness education, health & fitness education with certification, exercise science, pre-physical therapy and health & fitness promotion). We strive to prepare future leaders who will positively impact the health behaviors of individuals and of society through the education and promotion of life-sustaining and life-enhancing pursuits.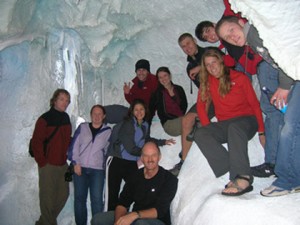 The successful completion of our majors demands a strong integration of the liberal arts and sciences with thorough professional preparation in light of respective state and national standards, accrediting bodies and certification programs. Internship experiences are an integral element of all majors in the department and allow for students to further develop and apply their education and training in real world, professional settings.
In addition, we provide a diverse array of physical activity instruction for students as part of the General University Requirements (GUR) of the university. The goals of these classes are to 1) develop in each student a fundamental respect for the role of physical activity in living, including the assessment of physical condition and the development of personally designed, safe, effective and functional fitness programs with attention to lifetime activities and 2) to expose students to a diversity of physical activities and experiences in a manner which enhances understanding of their educational, social, spiritual, ethical and moral relevance. Our programs provide opportunities for all participants to develop and apply a knowledge base regarding physical activity and psychomotor and behavioral skills, which encourages the development of lifelong health and wellness.
We're Here for YOU!
We hope you'll like what you find on our site. Please don't hesitate to contact us if you have any questions regarding a major, minor, or potential career in one of the areas in our department. We can't wait for you to join us!