Jolita Benson Education Lecture

My Journey From Reluctant Reader to Author
7-8 p.m. | April 22, 2019 | Chris Knutsen Hall, Anderson Univesity Center
Matt de la Peña's presentation centers around his journey from reluctant reader to author. He will talk about his novels a little, but the focus of this presentation is the transformative nature of literature and the power of education. "I didn't fall for books until I was in college — I got there on a basketball scholarship — but once I did, it changed my life," says de la Peña.
About the speaker
Matt de la Peña is the New York Times Bestselling, Newbery Medal-winning author of six young adult novels (including Mexican WhiteBoy, We Were Here, and The Living) and four picture books (including Love and Last Stop on Market Street). In 2016 he was awarded the NCTE Intellectual Freedom Award. Matt received his MFA in creative writing from San Diego State University and his BA from the University of the Pacific where he attended school on a full basketball scholarship. de la Peña currently lives in Brooklyn NY. He teaches creative writing and visits high schools and colleges throughout the country.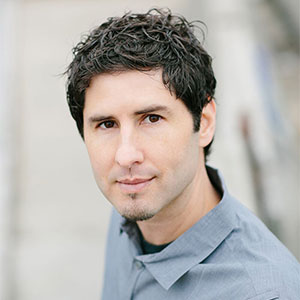 Event Details:
Speaker: Matt de la Peña
Time: 7-8 p.m.
Date: April 22, 2019
Free and open to the public
Jolita Hylland Benson Endowed Chair in Elementary Education
In 2009, a gift from the Benson Family Foundation of Portland, Ore., created the Jolita Hylland Benson Endowed Chair in Elementary Education at PLU. The chair position is in honor of Jolita Benson's tireless work as an educator.  Dale and Jolita Benson, both attended PLU in the early 1960s.
The Benson Chair in Elementary Education is funded through the Benson Family Foundation whose purpose is to involve the Benson children and their families in charitable activities on behalf of supported organizations.
Dr. Leon Reisberg
Dr. Leon Reisberg is the first recipient of the Jolita Hylland Benson Endowed Chair in Elementary Education at PLU. His current research includes the uses of technology with students with reading and other learning disabilities and the state of technology in regional school districts. Reisberg is involved in collaborative research projects with other faculty throughout the Department of Instructional Development and Leadership and serves on the board of several community educational organizations.