Keiri Prieto
My name is Keiri Prieto, I live in Tacoma, WA but I am originally from Chihuahua, Mexico. My parents immigrated to the United States when I was very young and we have lived in Washington for many years now. I am the oldest of four children and the first generation in my family to attend a university. I graduated from PLU in 2010 with a BA in Spanish and a studio art minor.  I first became interested in teaching when I was in high school, and my plan is to teach high school level Spanish and English Language Learners. I am very passionate about teaching because I love being a part of students' intellectual and social growth. As a teacher of color, it is imperative for me to be a role model for all students, and to be a culturally diverse ally in school. I want to help students understand that everyone can succeed, regardless of their cultural background.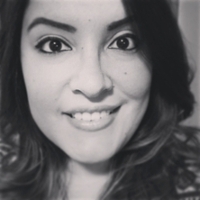 Larry Kennedy
Hello, I'm Larry Kennedy!  I live in Puyallup with my wife Crystal and my dog Libby. I graduated from Washington State University (Go Cougs!) with a degree in History. I am a huge sports fan and an avid reader. I am pursuing a career as an educator because my life has been greatly influenced by amazing teachers and being among their ranks is my goal. I hope to teach 4th grade with my elementary endorsement in a low-income high-needs school.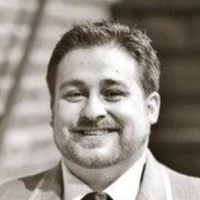 Blair Bjorkman
I am Blair Bjorkman and I am from Puyallup, Washington. I went to PLU for my undergrad and majored in English Literature. During my four years as a Lute I was a member of the volleyball team. I decided that I loved PLU so much that I needed to stay around for one more year and complete my masters degree! I decided to become a teacher initially because all of my teachers, coaches and my parents told me that it would be a fitting career, and after coaching club volleyball during my four years of undergrad I knew that I wanted to work with teenagers the rest of my life. I am planning to teach English at either the middle school or high school level. I chose English because I love to read and write and I want to nurture a passion for English in my students. Go Lutes!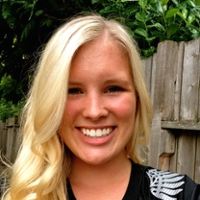 Lena Saed
Hello! My name is Lena Saed and I'm a PLU alumnus with a Bachelor of Science degree in Math Education. I'm currently obtaining my teaching certification and Master of Arts in Education at PLU so that I may teach high school mathematics. I want to become a teacher because I want to help kids learn to love math! My mission for teaching is to create a safe, diverse and friendly environment where students are free to make mistakes and are encouraged to learn from each other. When I'm not going to school or squeezing in a trip during the weekend back up to Vancouver, Canada where I grew up, I'm either outside doing my early morning runs, trying a new Fitness Program or trying to throw as many strikes as I can bowling. I'm also a P90X grad and currently attempting the Insanity DVD workouts!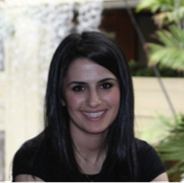 Rachel Diane Brock
Hafa Adai!  Hello!  My name is Rachel Diane and I am a teacher candidate through PLU's Master of Arts in Education program.  I am Chamorro and Spanish—my family is from the indigenous community of Guam: a small island located in the Pacific Ocean.  I was born and raised in San Diego, and my family later relocated to Port Orchard, WA.  I have spent the past six years in our beautiful Tacoma community where I received my Bachelor of Arts in Psychology from the University of Washington Tacoma and later served three years as a full-time tutor and mentor for students in Tacoma schools.  I have a heart for service and a passion for education and I am inspired to work with students from diverse backgrounds every single day.  I am committed to providing a strong educational foundation for my students, and it all starts in elementary school.  I am excited to embark on this teaching journey at Fern Hill Elementary, and I look forward to all the learning that this experience has to offer!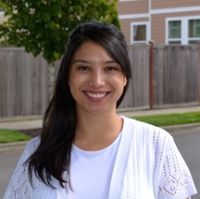 Casey Church
Hey all, my name is Casey Church, I grew up in Everett, WA, and I received my Bachelors of Science in Mathematics Education from PLU with a minor in History. I feel uneasy if I don't have mountains looming over me, and I love food. My father is an educator, and younger me saw how much he enjoyed his work. During my undergraduate years I spent time working with kids at a summer camp in Oregon, which solidified my desire to work with young people. In the PLU MAE program I have found a cohort of people who share a passion for serving their communities by educating young minds. When I have completed this program, I plan on teaching middle level mathematics somewhere here in the Pacific Northwest, preferably near towering mountains and mouth-watering food.