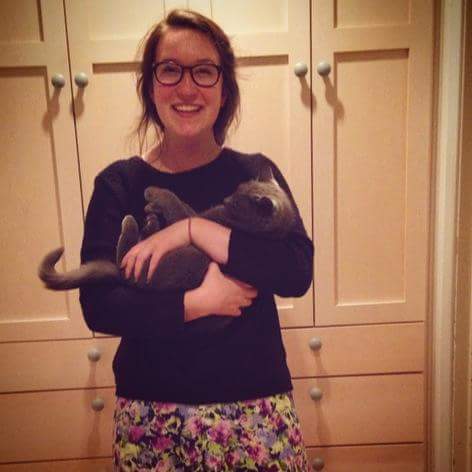 After working for the PLU Humanities Office and the Rainier Writing Workshop (our MFA program in creative writing) over the summer, I started this August at the Association of Oregon Counties in my hometown Salem, OR as their new executive assistant. Basically, it is an awesome job that allows me to do something different and exciting every day. The skills I learned as an English major (things like attention to detail, how to balance creativity and ease of use, and those strong writing skills) help me do my job well—and it's what my employers were attracted to on my resume and in the interview.
I stumbled across the position through a family friend—and it turns out one of my interviewers is a PLU alum! I'd started looking in Salem because I wanted to be closer to my grandmother (and cat).
Next, I'm planning to settle in to my job and figure out where I want to travel, such as visiting a friend teaching in Guatemala, taking my mother to Hawaii to celebrate her impending retirement, backpacking through Europe, maybe heading back to Uganda… the world is waiting!
If I could give rising English majors a piece of advice it would simply be to get involved. Apply for research grants, study away, submit to Saxifrage, participate in leadership groups on campus. All experience is helpful both in figuring out what brings you fulfillment, and it gives you great material to discuss in an interview.