English Department Welcomes New Faculty Members!
September 14, 2015
By Jenny James
Assistant Professor of English
This fall semester, we are pleased to welcome two new faculty members to our English community at PLU. The arrival of Wendy Call and Nancy Simpson-Younger marks an exciting moment in the growth and development of our program as we embark on important conversations about our curriculum, research and service to the university and the Puget Sound region. Since classes started last week, these two are already making crucial contributions to the learning and mentoring of our students and to our departmental and university community more generally.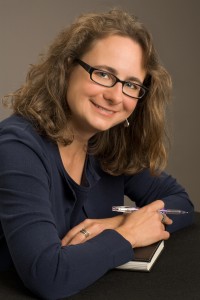 We are very happy to welcome Wendy Call back to PLU as our new faculty member specializing in Creative Nonfiction. Gaining her M.F.A. from the Bennington Writing Seminars in 2007, Prof. Call has extensive experience teaching at various institutions, including the B.F.A. in Writing Program at Goddard College. A prolific writer and editor, she is the author of No Word for Welcome: The Mexican Village Faces the Global Economy (University of Nebraska Press, 2011) and co-editor of the well-regarded craft anthology Telling True Stories: A Nonfiction Writers' Guide (Penguin/Plume, 2007). She has served as a Writer in Residence for a number of institutions, including the Richard Hugo House and five U.S. National Parks and has been the  recipient of a number of organizations including most recently the National Endowment for the Arts.
We are also ex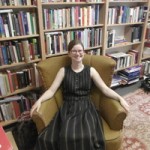 cited to welcome Nancy Simpson- Younger  to the PLU community as our new specialist in Early Modern Literature. Prof. Simpson-Younger comes to us most recently from Luther College, our Iowa ELCA cousin, where  she served as a visiting faculty member. She received her Ph.D.  from UW-Madison in 2012 and her research focuses on acts  of watching vulnerable bodies in the early modern period. A  reader at the Folger Shakespeare Library, Simpson-Younger  is also very interested in questions of book history, and she  integrates manuscript evidence (including an actual sleeping  potion recipe) into many of her classes. Her articles on reading, ethics, and watching the vulnerable appear in The Sidney Journal (2012), the edited collection Staging the Blazon (2013), and Studies in Philology (coming in 2017).
In the midst of what is always a somewhat hectic transition into the fall semester, Wendy and Nancy were kind enough to take a moment to respond to a couple of questions we posed to them about their research specializations and plans for the upcoming year. Here are their engaging answers:
What experiences or questions led you to your chosen field or specialization?
Prof. Simpson-Younger contextualizes her love of the Early Modern period with an experience she had in the archive as an undergraduate: "When I was an undergraduate, my Renaissance Lit professor Mary Trull co-wrote a grant with me and took me to the Newberry Library. So I was about twenty when I touched a book from the 1590s for the first time–with contemporary reader marks in it!–and it was an intoxicating experience. I'm really excited about introducing these books and materials to my students."
Prof. Call ties her passion for writing to her experiences as a reader: "I was an early reader, so I have only a few memories of my life before books. In the strongest memory — no doubt reinforced by a family snapshot of me holding a newspaper upside down, with stuffed animals lined up beside me — I am looking at the columns of words on the enormous pages that so fascinated my father, wishing desperately that I could decode them. As a child I dreamed of becoming a writer, but quickly got the message that such ideas were impractical. I majored in biology, instead. A decade after college, inspired by the words of Angela Davis, Joan Didion, Eduardo Galeano, bell hooks, Martin Luther King, Jr, and Leo Tolstoy (among many others), I decided to give that writer-dream another try."
What are you especially excited about teaching this fall?
Prof. Simpson-Younger looks forward to the collaborations she will undertake with students in her course "The Book in Society." "We're going to collaborate on a national project called EMROC (the Early Modern Recipes Online Collective). After learning some basic paleography, we'll be transcribing recipes from seventeenth-century manuscripts, and the transcriptions will eventually become available online, in a searchable format, for free. These recipes are great because they simultaneously connect us with the past and distance us from it. (Everybody still eats, after all, but we tend not to make beer out of rooster innards anymore!)"
Prof. Call is happily anticipating introducing her students this fall to published authors who she's invited to visit PLU, either in person or virtually: "In all three of my courses this fall, I'm looking forward to having authors whose books we read visit our class. In Autobiographical Writing (English 225), we'll read an award-winning new memoir, A Cup of Water Under my Bed, by Daisy Hernández. And then Daisy will visit our class via Skype, from Miami University of Ohio. The author of Writing Tools, the primary text for Freelance Writing (English 324), Roy Peter Clark, will also join the class via Skype, from the Poynter Center in Florida. And all three of my classes, including my FYEP 101 course, "The US-Mexico Borderlands," will study memoir, essays, or journalism by Visiting Writer Stephanie Elizondo Griest, who will be on PLU's campus September 24th.