PLU Poetry Week: Cornelia Kjaernes '16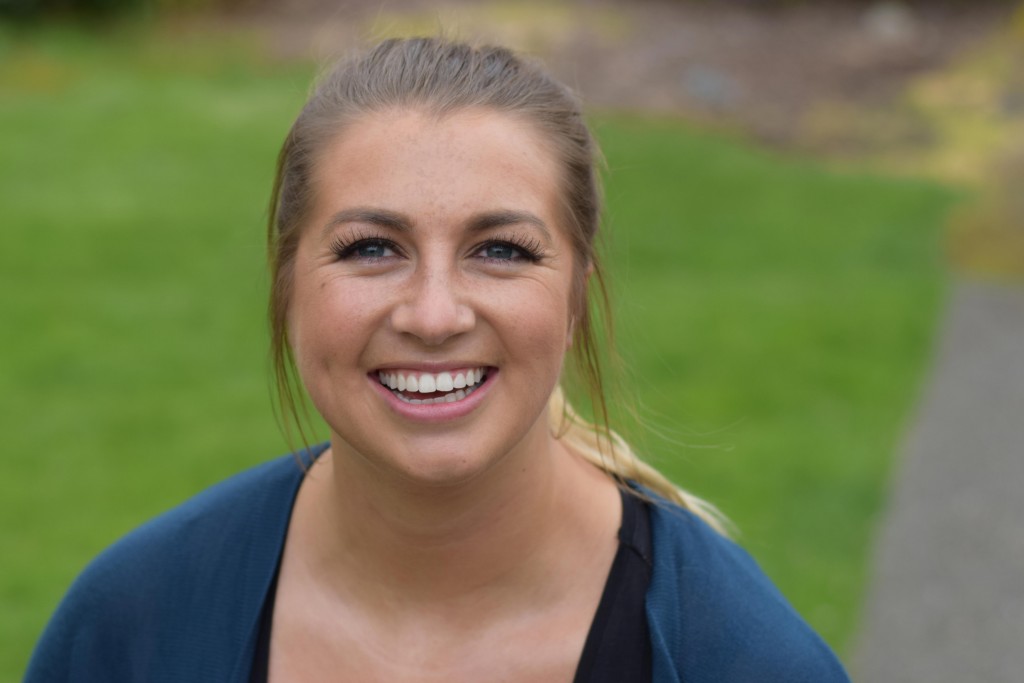 Update Required
To play the media you will need to either update your browser to a recent version or update your
Flash plugin
.
Cornelia Kjaernes is a senior English major at Pacific Lutheran University from Oslo, Norway.
Kjaernes arrived at PLU with plans to major in English with a focus on creative writing. One of the first courses she enrolled in was "Introduction to Poetry and Fiction Writing." Much to her surprise, her plans quickly changed. "I took the course mainly for the fiction piece, but it turned out poetry was what I liked the most," she says.
Kjaernes says poetry has become a passion and credits courses taught by Associate Professor of English and acclaimed poet Rick Barot as being formative to the shaping of her approach to writing poems.
"I found it fascinating that there was so much structure, technique and science to poetry," Kjaernes explains. "You get to really process your own thoughts and ideas and it gets really personal sometimes. It's very rewarding."
Kjaernes will graduate from PLU later this spring and hopes to pursue a graduate degree in philosophy. She is also a writer for Shoe Print Magazine, an online publication that is scheduled to launch in 2017.
PLU Poetry Week (April 25-30) features original poems written and recited by PLU faculty, students and alumni.
You need only to forget once.
Overlook one small but crucial
thing, before you habitually fill your
tray with extra washcloths. At least
three of them in case of "accidents".
Three towels, one large to keep her
warm, and two smaller ones;
one for the upper body, one
for the lower body. Rubber gloves.
Diapers with stretchy waistband,
and extra pads in case she drinks
a lot. Scented soap for her back
that will smell of an entire night
of lying in the same position.
Mild soap for the intimate area.
Her intimate area: an amalgamate
of ointments for diaper rash, and
zinc lotion for bloody cracks and
perpetual yeast infection. Thick
cream for hardened heels and denture
cleansing paste and adhesive
denture powder. Antibacterial mouthwash.
Paper towels for snot and tears,
and sometimes as a snack.
Eyeglass wipes, so she can clearly see
my face, saddened, as I help her
back to bed.