PLU Poetry Week: Tad Monroe '97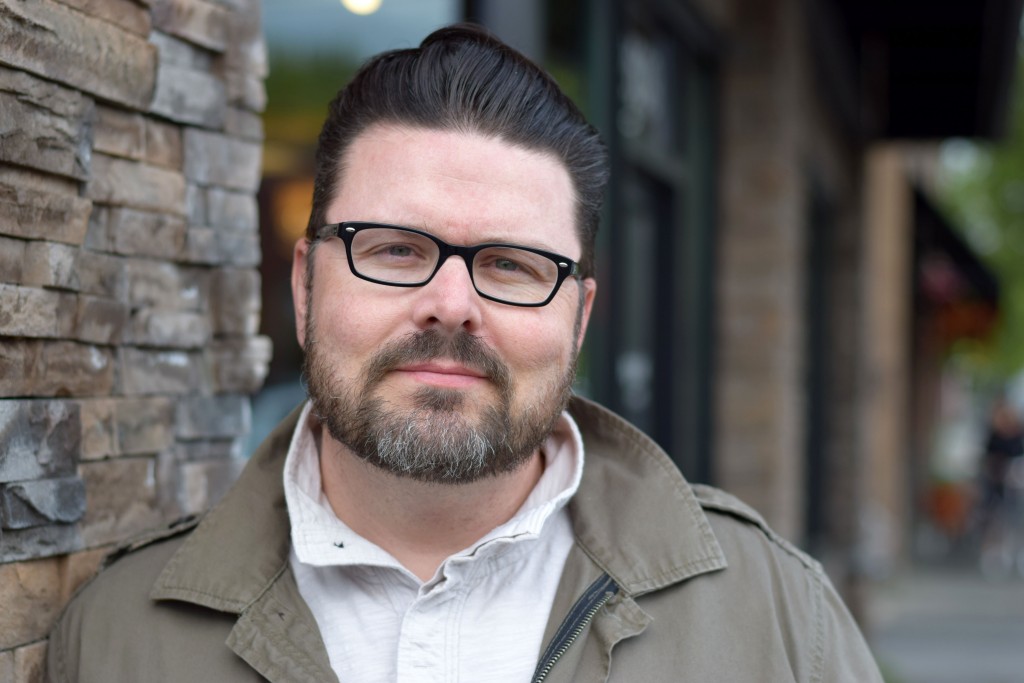 The Sabbath of Your Laughter (
)
Tad Monroe
Update Required
To play the media you will need to either update your browser to a recent version or update your
Flash plugin
.
Tad Monroe graduated from Pacific Lutheran University in 1997, double majoring in communication and history. He serves as an organizational development and neighborhood revitalization consultant for Habitat for Humanity International, is the co-founder of a live storytelling series called "The Drunken Telegraph" and formerly served as the ecumenical and multi-faith campus minister at Seattle University and as senior pastor at Urban Grace Church in downtown Tacoma.
While attending PLU, Monroe played center for the PLU football team (including the 1993 national championship team) and volunteered with Campus Ministry.
Monroe remains an active member of the PLU community, most recently organizing an Alumni Day of Service activity in Tacoma on April 30. He will be leading a group of Lutes in helping with the construction of a common house at a Habitat for Humanity development just a few miles from campus.
PLU Poetry Week (April 25-30) features original poems written and recited by PLU faculty, students and alumni.

Most people think you're quite serious
and you are.
A stoic ancestry embedded deep within you
like an ancient law;
an oath your people took long ago.
But I delight in those times
when your eyes narrow ever so slightly
in that pregnant moment
where the wonder or irony;
the timing or just plain perfect observation
becomes laughter.
It's a quiet,
silent moment,
a miniscule pause –
when all of the duty drains
from the corner of the crow's feet.
And if it's a real whopper
tears well up and trail off
following the path of escaping duty.
And in the Sabbath of your laughter
the ache of mimetic desire is bearable.
The disappointment of unachievable synthesis
lifts like your cheek bones forming a smile
and I can rest in your appreciation,
in our shared cackling,
in your delight.
Because funny is funny.
Even in the shadow of wanting for ourselves
what we think the other has.
And I suppose it's as good a place as any
to celebrate what our desire holds in common;
sharing in the joy
and not just the talent
of another.