Evolution of Debris Cover on Emmons Glacier, Mount Rainier, Washington
From the first day of research back in June, to the conference in October, I learned a lot.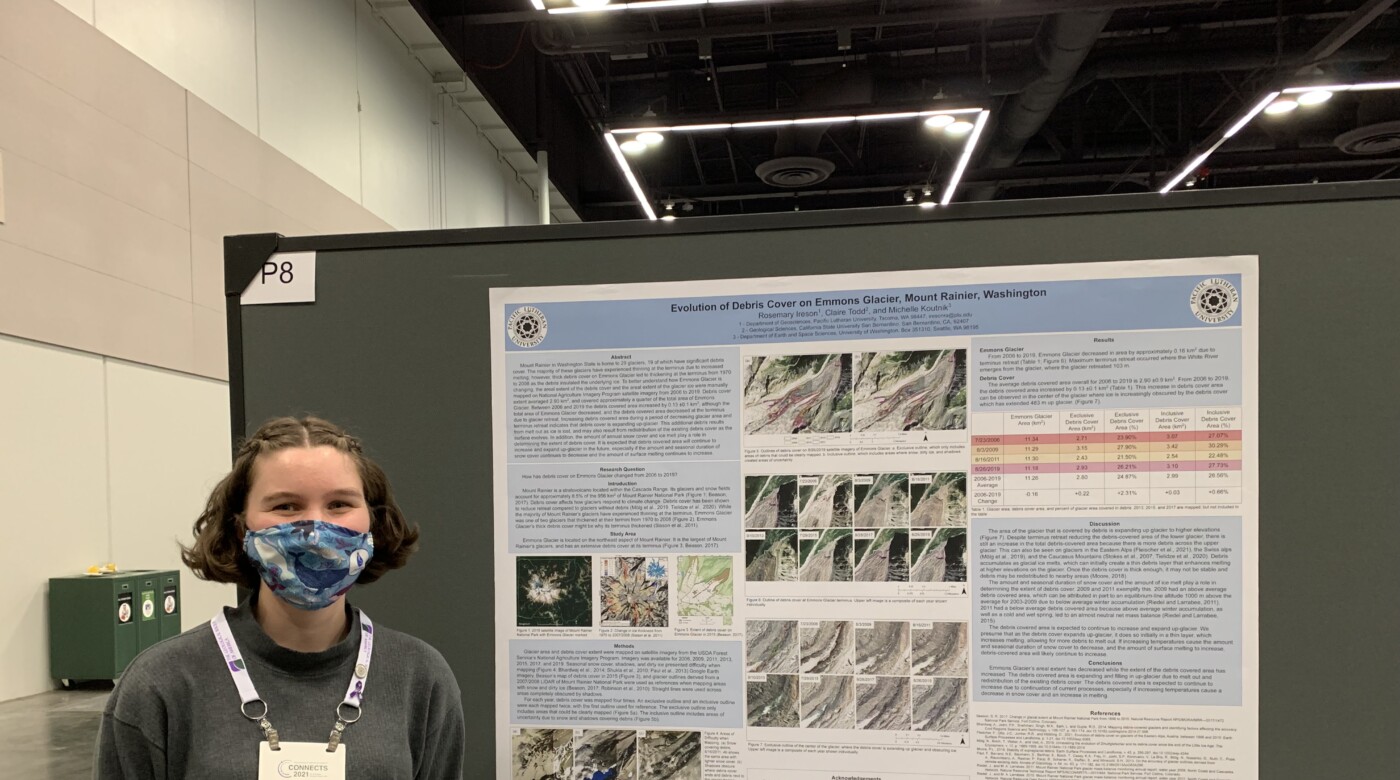 November 2, 2021
This past summer I participated in the Natural Sciences Summer Undergraduate Research Program (NSSURP) as part of Dr Claire Todd's geoscience research team. While other members of the research team were going on weekly trips to Mt. Rainier, I was working fully remotely from home in California. I am grateful that I was able to work from home, but there were many times when I wished I was in-person instead. Especially when we'd be having a heat wave, and I could see that it was only in the 80s in Washington. 
When summer ended, and school started back up, research didn't quite finish. Myself and a few other researchers began working on putting together poster presentations for the Geological Society of America Conference in Portland. On Friday, October 8th the posters were printed, and on Sunday, October 10th we got on an 8am train and headed to the conference. The first night at dinner, Claire asked us all what our goals for the conference were. I was mostly focused on making it through the poster session the next day without completely embarrassing myself. (That turned out to be a bit of a struggle – I got a terrible dry spot in my throat that made it difficult to talk and I had to explain to people that I was coughing because of that.)
From the first day of research back in June, to the conference in October, I learned a lot, and I'm excited to learn more as I continue working on my project for my Geoscience capstone in the spring. While I learned a lot about the focus of my research, the debris cover on Emmons Glacier and how it changed from 2006 to 2019, I also learned a lot about what it means to take a research project from start to finish. It feels weird to be done with it, even if I am only taking a break until capstone in the spring. 
Rosey Ireson
PACE Intern
Geosciences & Gender, Sexuality, and Race Studies