Feeling 22
22 Goals as Dylan turns 22 (Dylan's Version)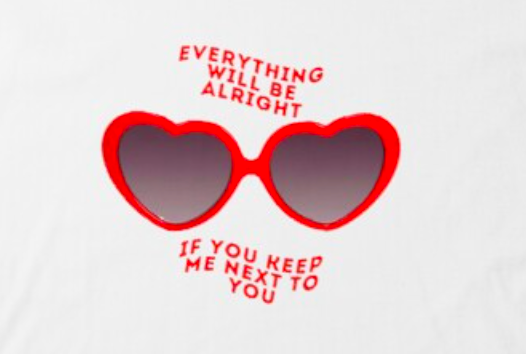 April 22, 2022
Since "22" came out in 2012 (a whole 10 years ago), I have been waiting to feel 22 in the way that Taylor Swift described.
On Wednesday, April 20th, I finally felt that feeling. It is indeed miserable AND magical (oh yeah).
So in honor of this song, here are 22 goals I have to continue feeling this way all year (the entire year that I am 22 years old)
"It feels like a perfect night"

Instead of stressing about homework and work in the evenings, my goal is to make as many nights as possible fun, exciting, and relaxing.

"To dress up like hipsters"

I'm thrifting as many clothes as is feasible this year, and I am going to prioritize looking good – because when you look good you feel good.

"And make fun of our exes"

As a survivor of many toxic/abusive relationships, I'm spending this year letting go of my toxic exes and being inspired by healthy love. Maybe I'll even find it.

"For breakfast at midnight"

Eating fulfilling food is important to me, but in all the business of college, I haven't prioritized it as much as I should. This year, I'm getting good nutrients when I need them, even if it's breakfast at midnight.

"To fall in love with strangers"

In my early 20s, I'm not looking for my forever-person just yet (but if I find them I won't complain). I'm just looking to have fun with people who make me feel safe and good.

"Yeah, we're happy, free, confused, and lonely at the same time"

No more ignoring, suppressing, or not-naming my feelings. It's time to feel them openly and honestly, even and especially if they're complex.

 "It's miserable and magical"

Though my career can be draining and frustrating, I'm focusing on what inspires me to do it and the reasons that I love it.

"Tonight's the night that we forget about the deadlines"

I'm thinking often about how much fun college years are supposed to be. Though school is our priority, it doesn't have to be everything we focus on. Instead, I'm focusing on fun and these goals.

"Everything will be alright if / You keep me next to you"

My friends and loved ones are the priority I keep closest. I know that as long as I stay with them, everything will be alright.

"You don't know about me/ But I'll bet you want to"

I'm hyping myself up this year. So much.

"Everything will be alright if / We just keep dancing like we're 22"

As a musical theatre stage manager, I'm excited to spend this upcoming year keeping updated on music and spending my free time dancing.

"This place is too crowded / Too many cool kids"

When I need to take a break and recharge alone, I'm going to let myself do that. Self-care should not be compromised.

"It seems like one of those nights / We ditch the whole scene"

When I don't have the capacity for something, I'm practicing saying "no". Not everything needs a yes.

"And end up dreamin' instead of sleepin'"

I'm not going to forget about my aspirations. I'm going to let them drive me.

"We're happy, free, confused, and lonely in the best way"

I'm excited to romanticize my life this year. My Instagram followers have no idea what's going to hit them.

"Tonights the night when we forget about the heartbreaks"

Lately, the complex romantic feelings I have have been giving me a lot of anxiety. This year, I'm trying to focus on myself and my friends. I don't need anyone to be in love with me to feel whole (but if someone falls in love with me I probably won't complain).

"It feels like one of those nights / We ditch the whole scene"

This year, I'm spending less time thinking about what is trendy for me to be doing and more time focusing on what I want to be doing and what is true to me.

"You look like bad news / I gotta have you"

This year is my last year as an undergrad student, so it's my last chance to make silly mistakes before I'm out in the big, scary real world. I gotta make those mistakes worth it.
The last 4 are from other Taylor Swift songs about being young/22. Sorry, not sorry. The discography is too good.
19. "How can a person know everything at 18 but nothing at 22?"
I want to learn as much as I can this year. Not necessarily in academic settings, but through experiences and interesting studies.
20. "Girls, go out and have your fun."
Fun vibes only this year! (With girls would be nice too. I am a lesbian.)
21. "Flash forward, and we're takin' on the world together"
I won't be underestimating myself or my power this year.
22. "Love you to the moon and to Saturn/Passed down like folk songs/The love lasts so long"
Since my favorite music artist is a folk artist who I Love, I want to spend as much time soaking in their music and concerts with my friends who love them as much as I do. (I HIGHLY recommend listening to Semler).
Signing off,
Dylan Ruggeri (they/he, class of '23)
CGE Intern