Meet our Women's Leadership Intern: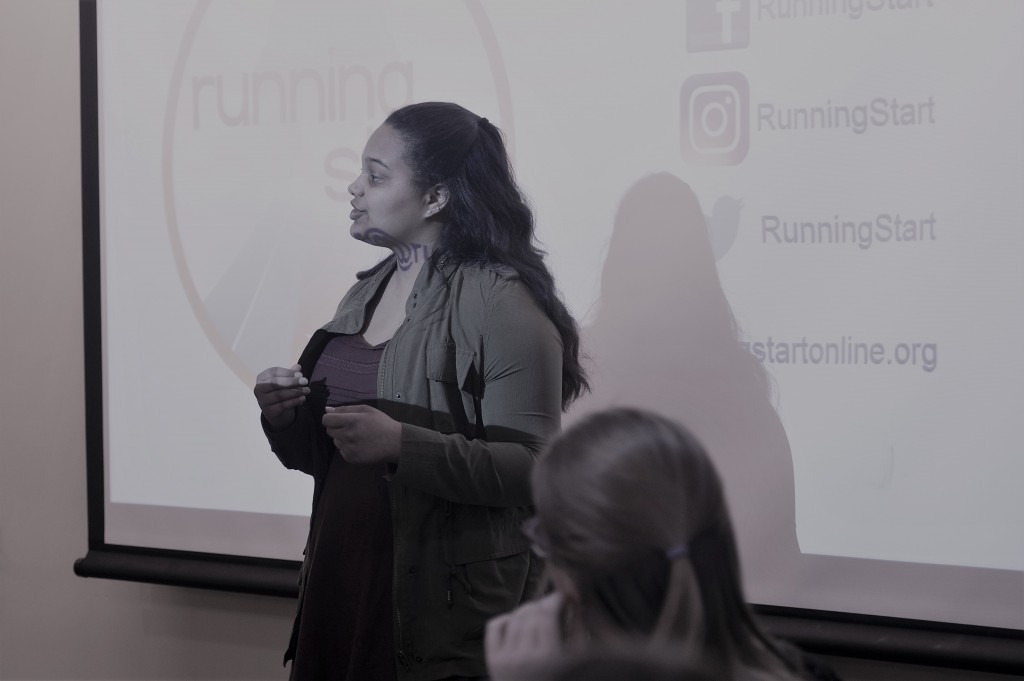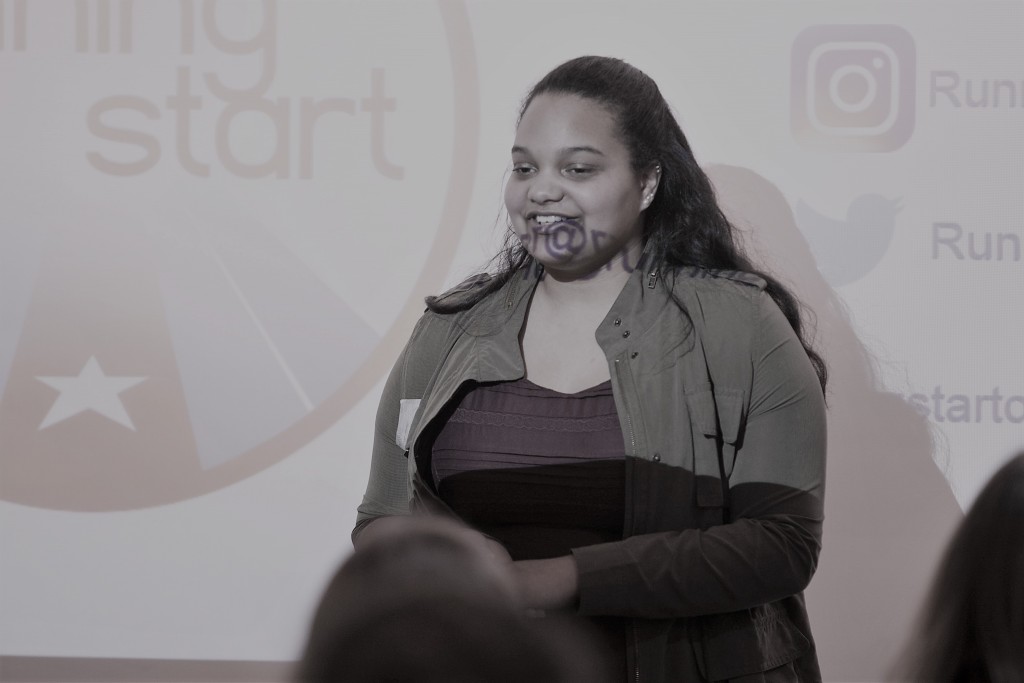 Barbara participating in the 2017 Elect Her event.
PLU's Center for Gender Equity marked Women's History Month 2017 with a hugely successful USEED campaign to cultivate the next generation of leaders. Through your help, we secured enough funding to offer the Elect Her program and the Sista Circle Leadership Retreat for the next two years!

Additionally, your generous support made it possible for Barbara Gilchrist '20 to become the first Women's Leadership Intern at the Center for Gender Equity.
Hello, my name is Barbara, and I'm a sophomore at PLU. I'm excited to be the new Women's Leadership Intern at the Center for Gender Equity, and grateful for your donation last spring which made my position possible.
I'm passionate about women's leadership because I believe in greater diversity in leadership and representation. Women make up over half the population of the United States, yet have some of the poorest representation across politics and the workforce. I sought out the position of Women's Leadership Intern in order to champion women leaders on PLU's campus. Last year, I attended the Elect Her leadership workshop, which seeks to equip women with the skills and connections necessary to seek out and run for elected positions. It was a powerful event to participate in, and I also sought out the intern position because I wanted to get more involved with empowering my peers.
This year as the Women's Leadership Intern, I'm looking forward to taking the lead on projects about which I'm passionate. I am in charge of organizing the Elect Her workshop, and I am also assisting Tolu Taiwo, the Outreach and Prevention Coordinator in the Center for Gender Equity, in the planning of the Sista Circle Leadership Retreat. In this retreat, we examine the intersectionality of being a woman of color and how this affects us in leadership roles as well as everyday life. With both, I hope to broaden the representation and scope of the topic, designing the events to examine various intersectionalities and creating a more inclusive environment.  You can learn more about both events below.
Outside of my role as the Women's Leadership Intern, I'm a double major in Global Studies and Psychology, with a double minor in French and Religion. Within my Global Studies major, my concentration is International Affairs, and I hope to someday work for the United Nations, be an elected official, or serve as the US Ambassador to France. With my Psychology degree, I plan to focus on the concept of gender. I will do my undergrad research on how the social construct of gender forms and specifically the differences between its formation in a matriarchal and patriarchal society. In graduate school, I hope to conduct research on what factors influence these different formations and why specifically the formation of gender in a patriarchal society is used to marginalize women when the same cannot be said of the reverse.
At PLU, in addition to working in the Center for Gender Equity, I am also currently working as an Admissions Ambassador, am a Rieke Scholar in the Diversity Center, and am working with ASPLU on creating an open channel of communication between PLU's Board of Regents and students.
Elect Her
A one-day training in March. 
The Center for Gender Equity is honored to be able to bring the Elect Her programming to PLU.  Elect Her is a program that trains and empowers college women to run for student government on their campuses.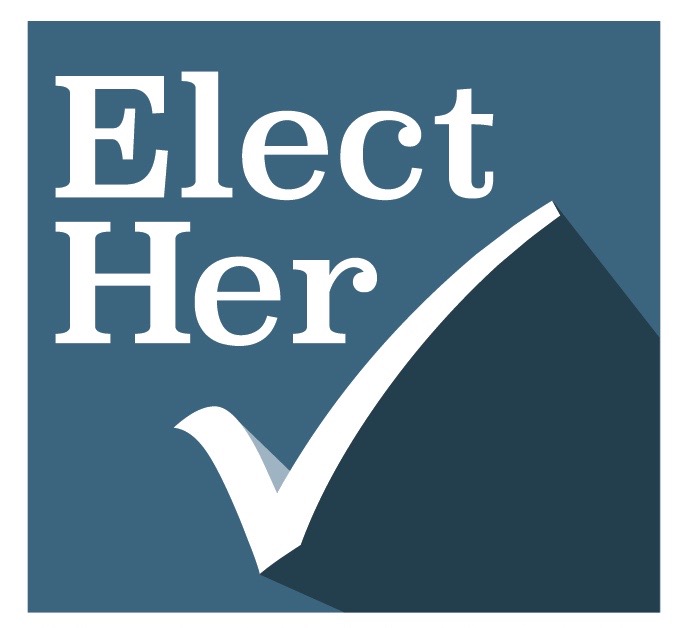 In line with the Center for Gender Equity's commitment to reducing disparity and increasing representation of all women, the Elect Her training seeks to remedy the  disparity between the high percentage of women in colleges and universities and their low percentage in student governments. Elect Her and the Center for Gender Equity do this by bringing together local women in government and PLU students who identify as women. Together in a day long training students are given the knowledge, support and encouragement to:
run for an elected campus position
develop and enhance their leadership skills
understand the effects of institutional and cultural sexism, heterosexism, and cissexism
advocate for their beliefs
benefit from ongoing mentoring relationships with women in elected positions.
Do you want to learn more about Elect Her and how you can participate? Contact the Women's Leadership Intern and former Elect Her trainee, Barbara Gilchrist here.
Sista Circle Leadership Retreat
A one-day retreat in February.
The Sista Circle Leadership Retreat is a daylong opportunity for women and gender non-conforming People of Color to focus on the intersections of gender and race within a leadership context.
The CGE was honored to have Tacoma Mayor Victoria Woodards as the 2018 Sista Circle Keynote Speaker.
Sista Circle is a time for Women and gender non-conforming People of Color participants to come together to explore and discuss critical identity issues in a space that is created for and by them.  Local and campus WOC /TPOC leaders and Possibility Models have been invited to support this space of movement and community building.
Food, crafts, support, empowerment and encouragement are all provided.
To find out about how you can participate in the upcoming Sista Circle Leadership Retreat, please email us here.