The Center for Gender Equity provides a number of groups and workshop series to support PLU students around issues of gender equity, gender based violence, and solidarity work.
The Workshop Series for 2018-2019 includes: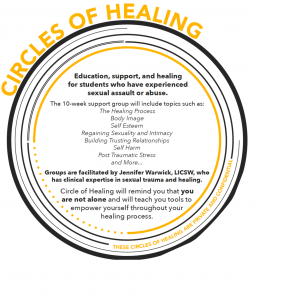 Circles of Healing (Fall and Spring): Circles of Healing is a 10-week support group that provides education, support, and healing for students who have experienced sexual assault or abuse. Groups are facilitated by Jennifer Warwick, LISCSW, who has clinical expertise in sexual trauma and healing. Circles of Healing will remind you that you are not alone and will teach you tools to empower yourself throughout your healing process.
If you are interested, contact the Center for Gender Equity at 253-535-8759 or advocacy@plu.edu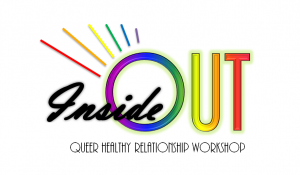 Inside Out: Inside Out, is a 6 week,  queer, healthy relationships workshop series. Inside Out offers practical skills and creative strategies to support equitable relationships.  The Inside Out Coordinator supports healthy relationships and personal empowerment through this dynamic series.
For more information, please contact Dawn Cuthbertson at 253-538-6304 or cuthbedm@plu.edu.