What is Sexual Assault?
Under Washington State law, sexual assault is defined in many different ways. For more information concerning how sexual assault is defined, please click here.
From the Pacific Lutheran University Student Rights and Responsibilities:
"Sexual Misconduct is a broad term encompassing any unwelcome behavior of a sexual nature that is committed without Consent (as PLU defines it in this policy) and/or by force, intimidation, coercion or manipulation. As defined by PLU, the term Sexual Misconduct includes Non-Consensual Sexual Intercourse, Non-Consensual Sexual Contact, Sexual Harassment, Sexual Exploitation, and Sexual Intimidation. Sexual Misconduct can be committed by a person upon another regardless of gender, and it can occur between people of the same or different sex. It can occur between strangers or acquaintances, including people involved in a current or previous intimate or sexual relationship. Sexual Misconduct may vary in its severity and consists of a range of behavior."
For more information, you can read the PLU Sexual Misconduct Policy.
Sexual Assault is not acceptable and there are services available both on and off campus. The CGE's Advocacy Services provides resources for victims of sexual assault, including obtaining a Protection Order, learning how to increase their safety, and connecting with additional forms of support. Victims can also contact Campus Safety and Student Rights and Responsibilities.
Sexual Assault
Northwest Network – The NW Network is an organization that works to end violence and abuse in lesbian, bisexual, gay, and transgender communities.
Sexual Assault Center of Pierce County – The Sexual Assault Center of Pierce County is a local organization that offers support and resources for those affected by sexual assault and abuse.
Sexual Assault Myths & Facts – The Sexual Assault Myths & Facts sheet debunks fifteen common myths about sexual assault.
RAINN
– The Rape, Abuse and Incest National Network is the nation's largest anti-sexual violence organization.
Victim's Advocate at PLU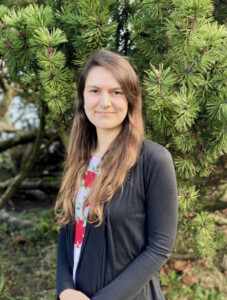 Magdalena Stickel, PLU's Victim's Advocate is a trained professional who can help explain your options, connect you to other resources, and assist you in making a formal report should you decide to do so.
253-538-6304
magdalena.stickel@plu.edu