TAKE BACK THE NIGHT 2018
April. Date TBD | 5:30-8 p.m. | Beginning in Red Square
Take Back the Night is an annual event hosted during Sexual Assault Awareness Month to raise awareness about and protest against rape and sexual assault.  Take Back the Night is an internationally recognized event that has been celebrated annually since 1976. PLU has organized this event on campus for many years also.
At PLU's Take Back the Night event, we start the night in Red Square where we host speakers at a rally. Together we leave the square and march around campus ending in the CAVE where we will invite members of the PLU community to speak about the impact of sexual violence, rape culture and movements to confront both.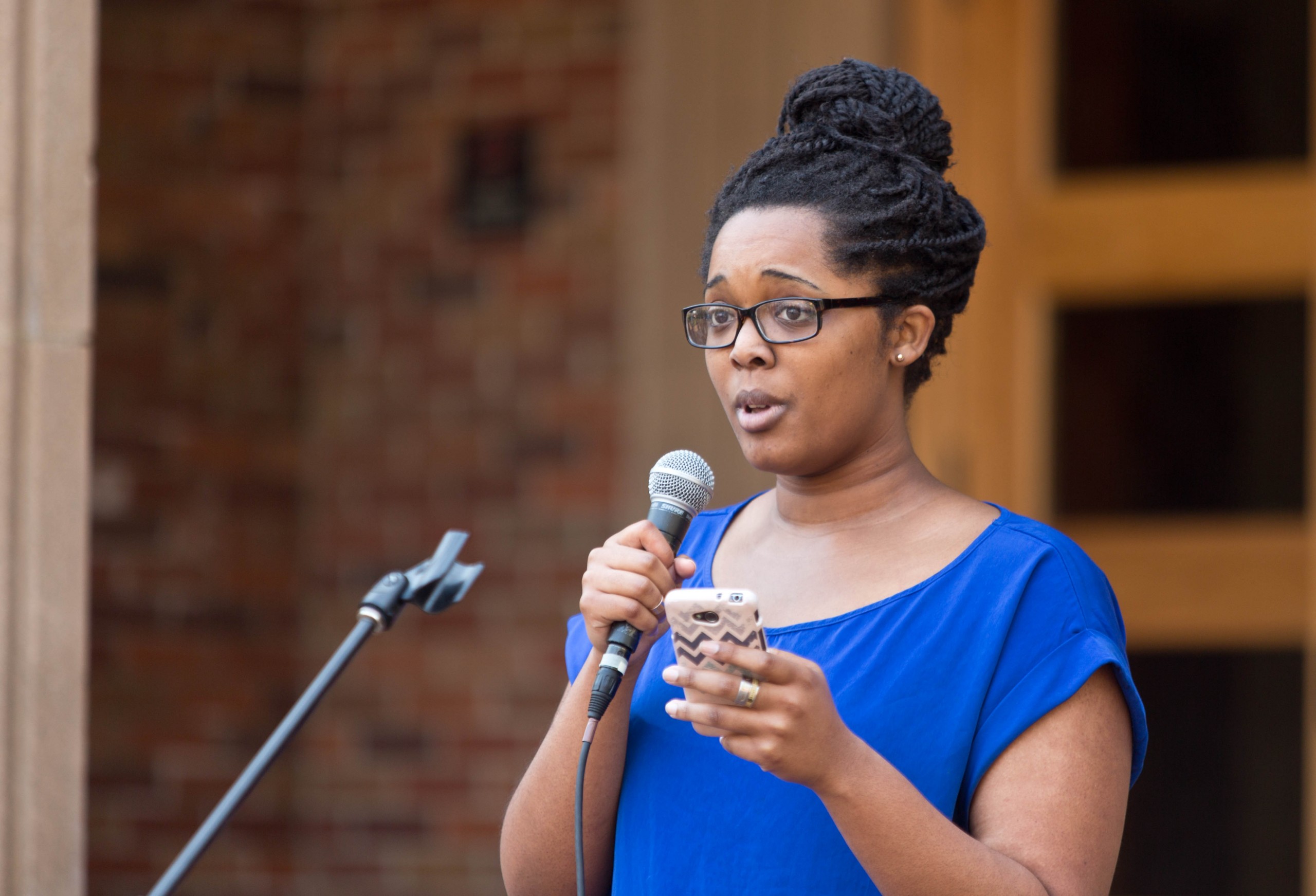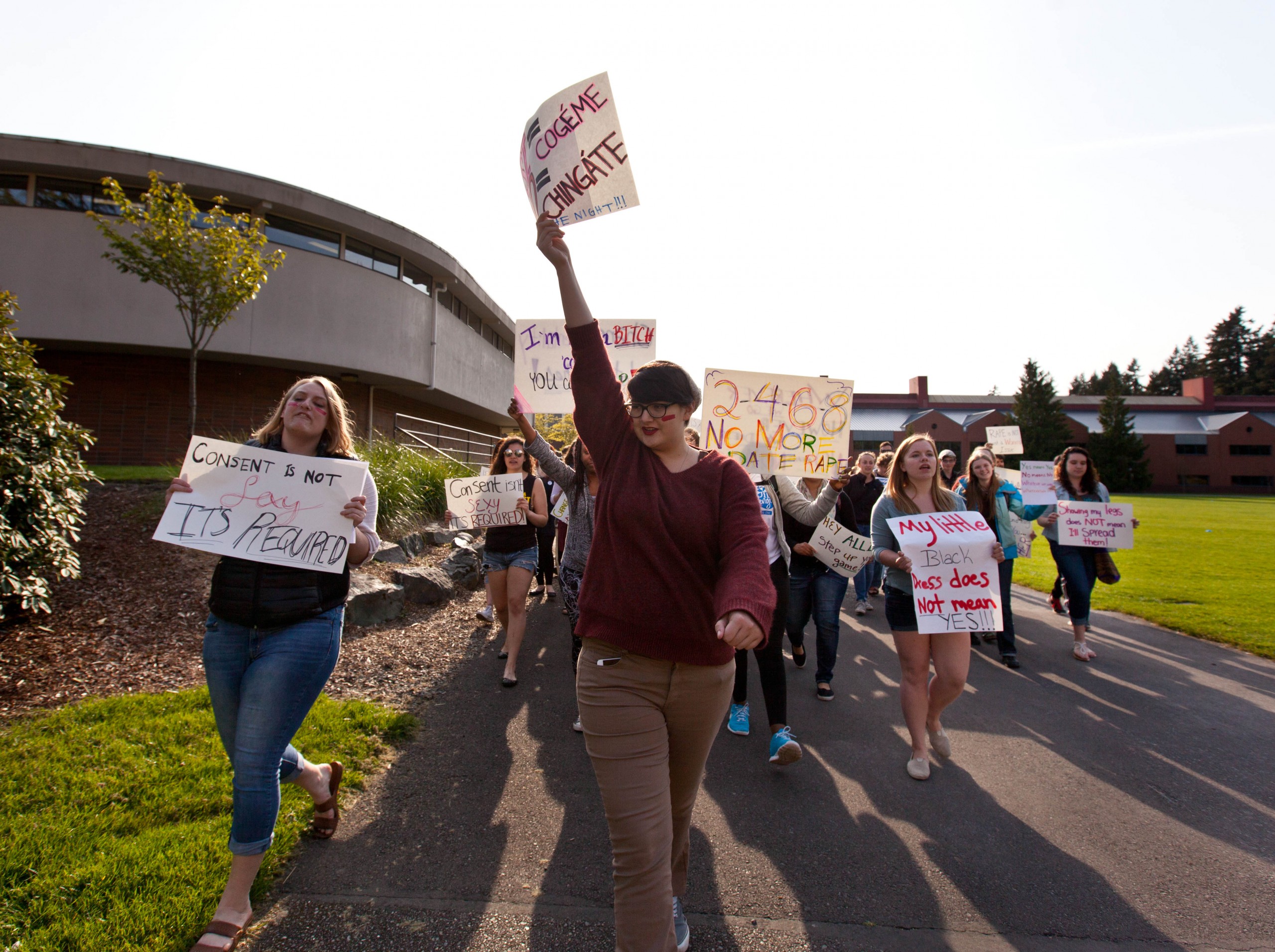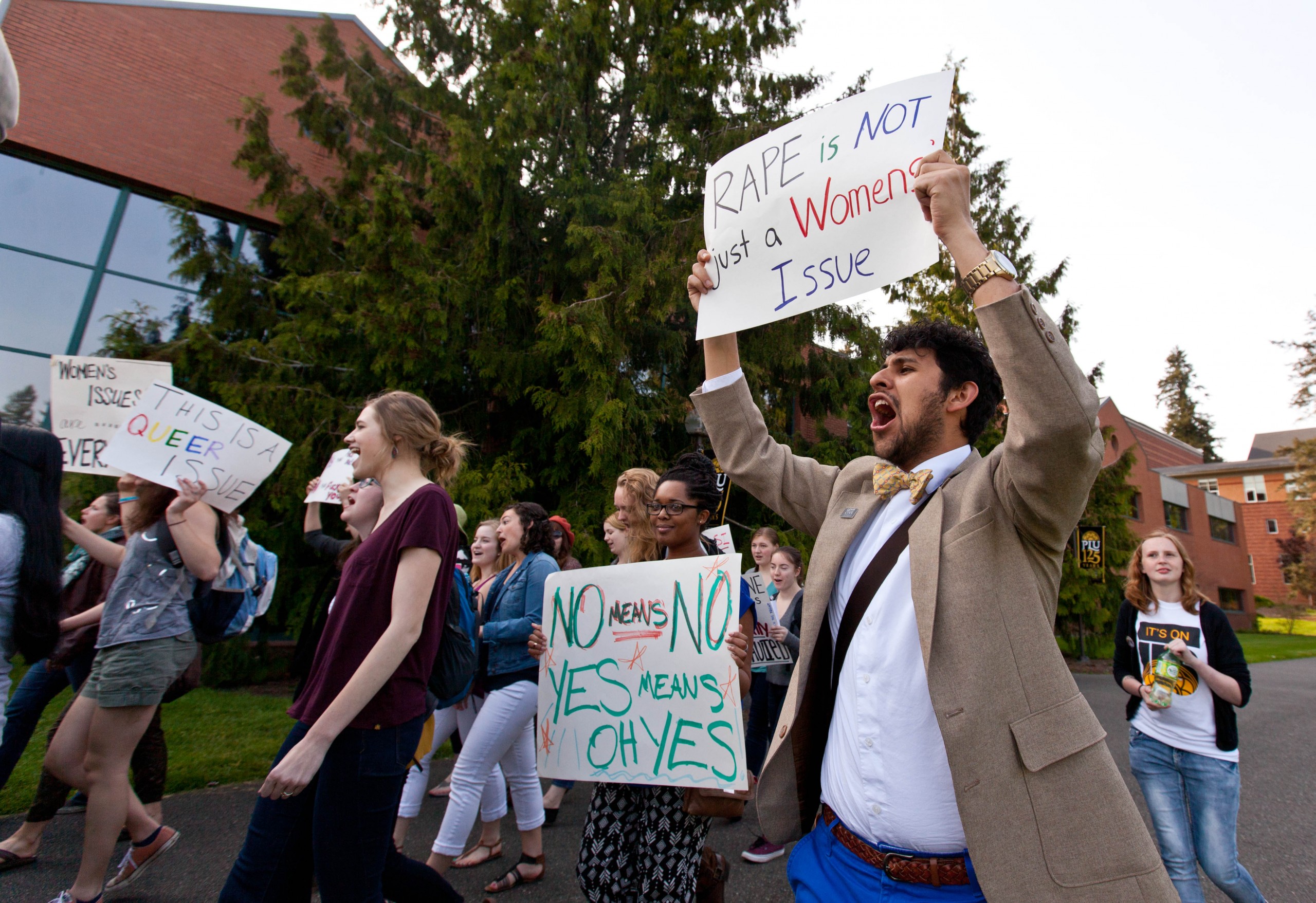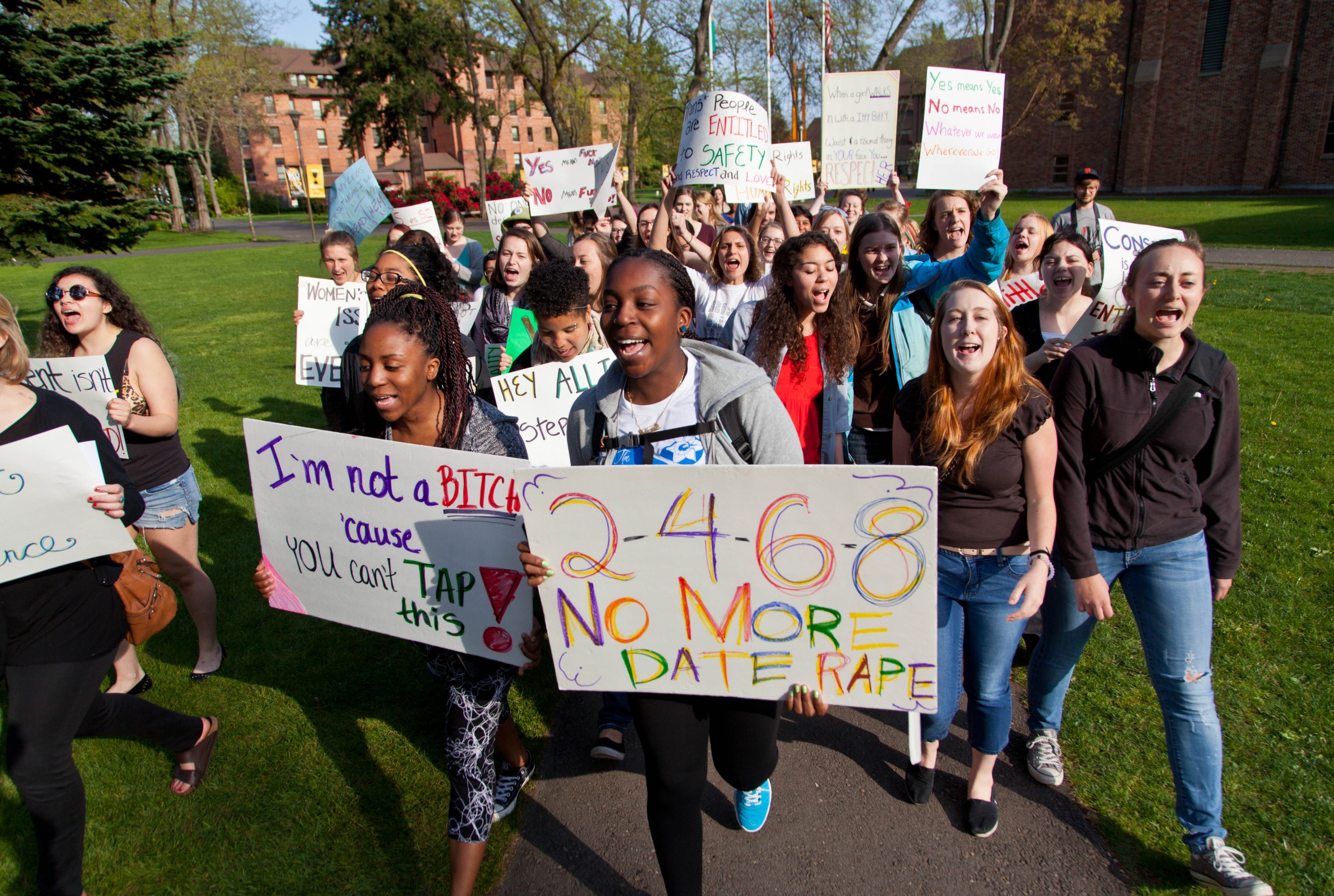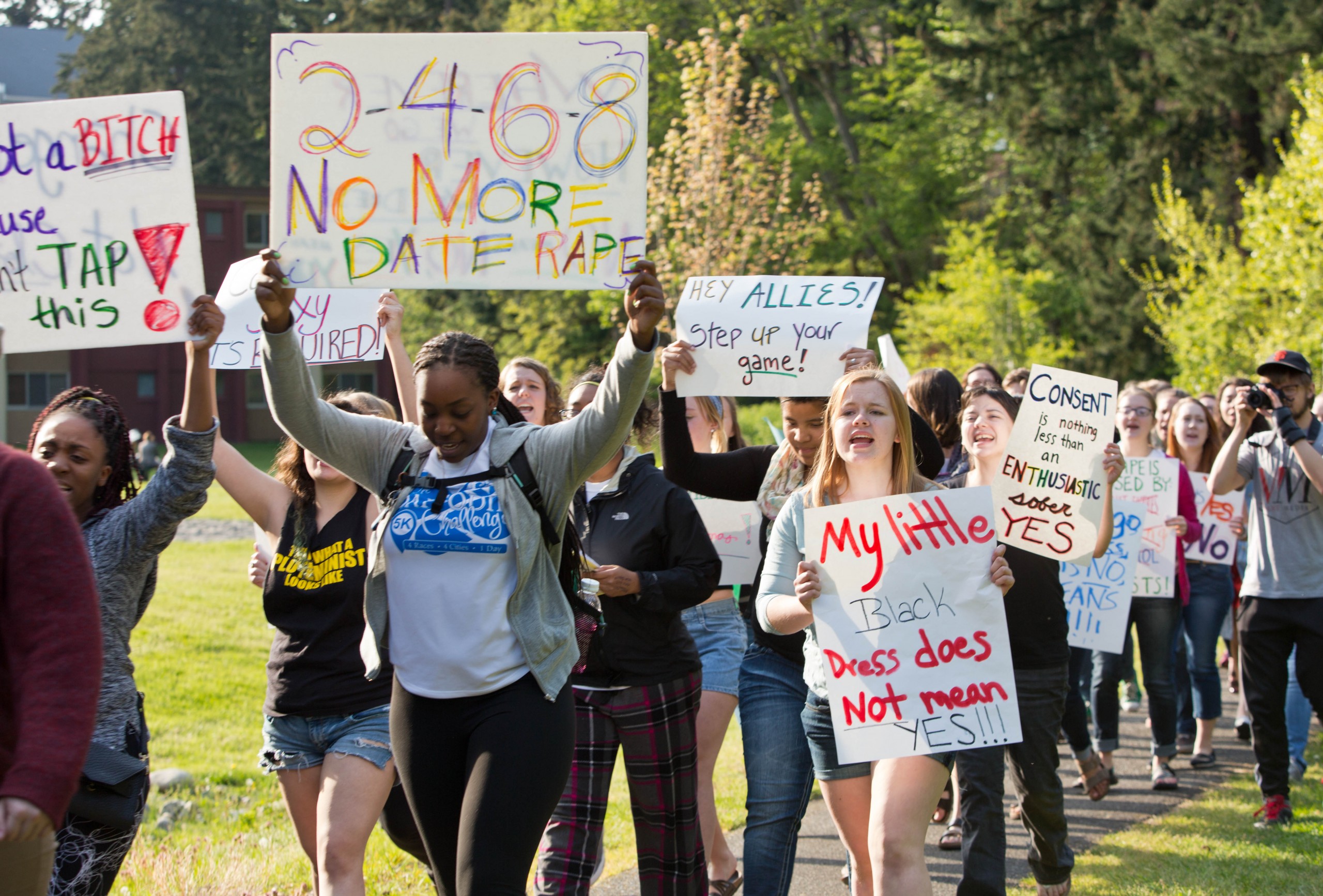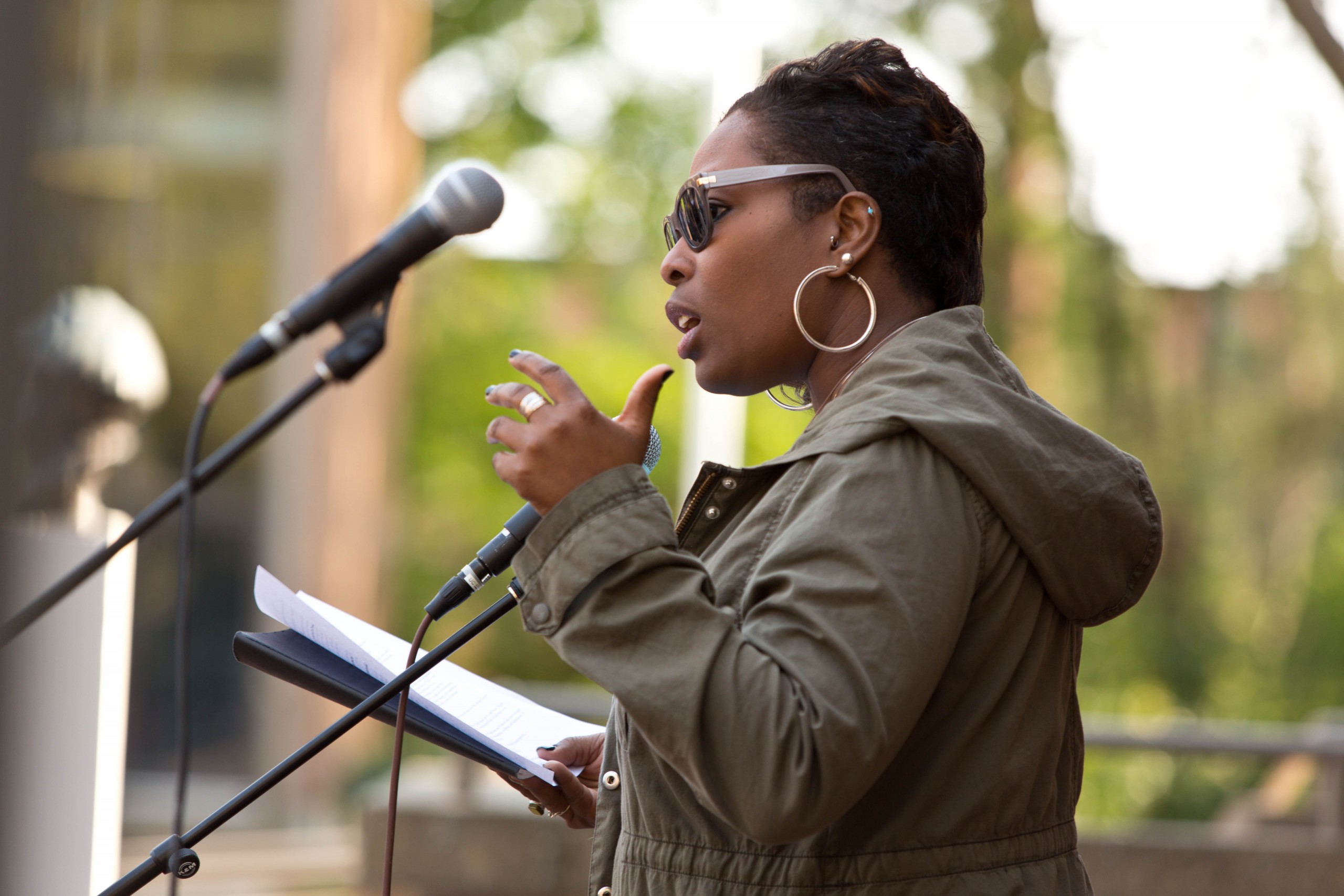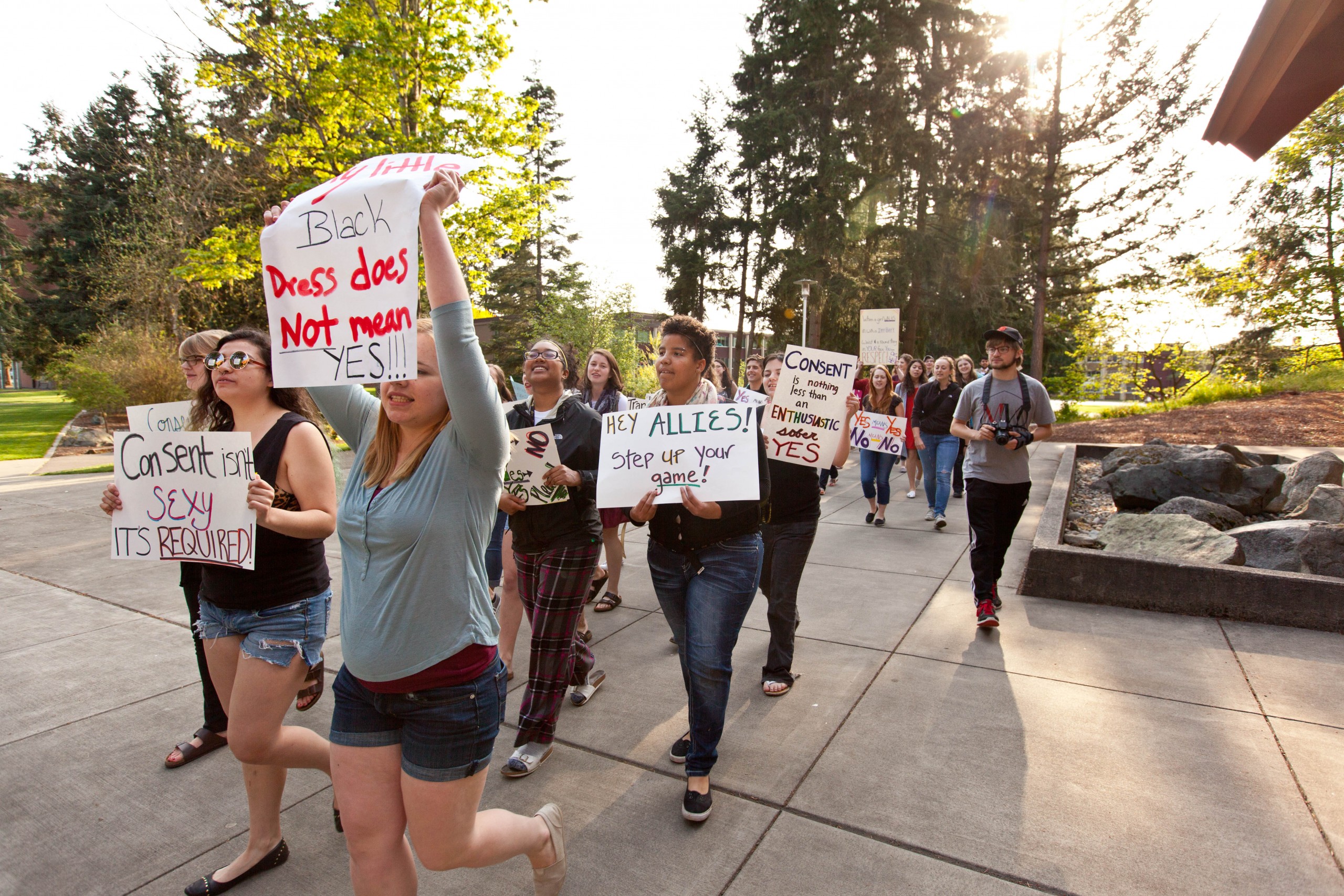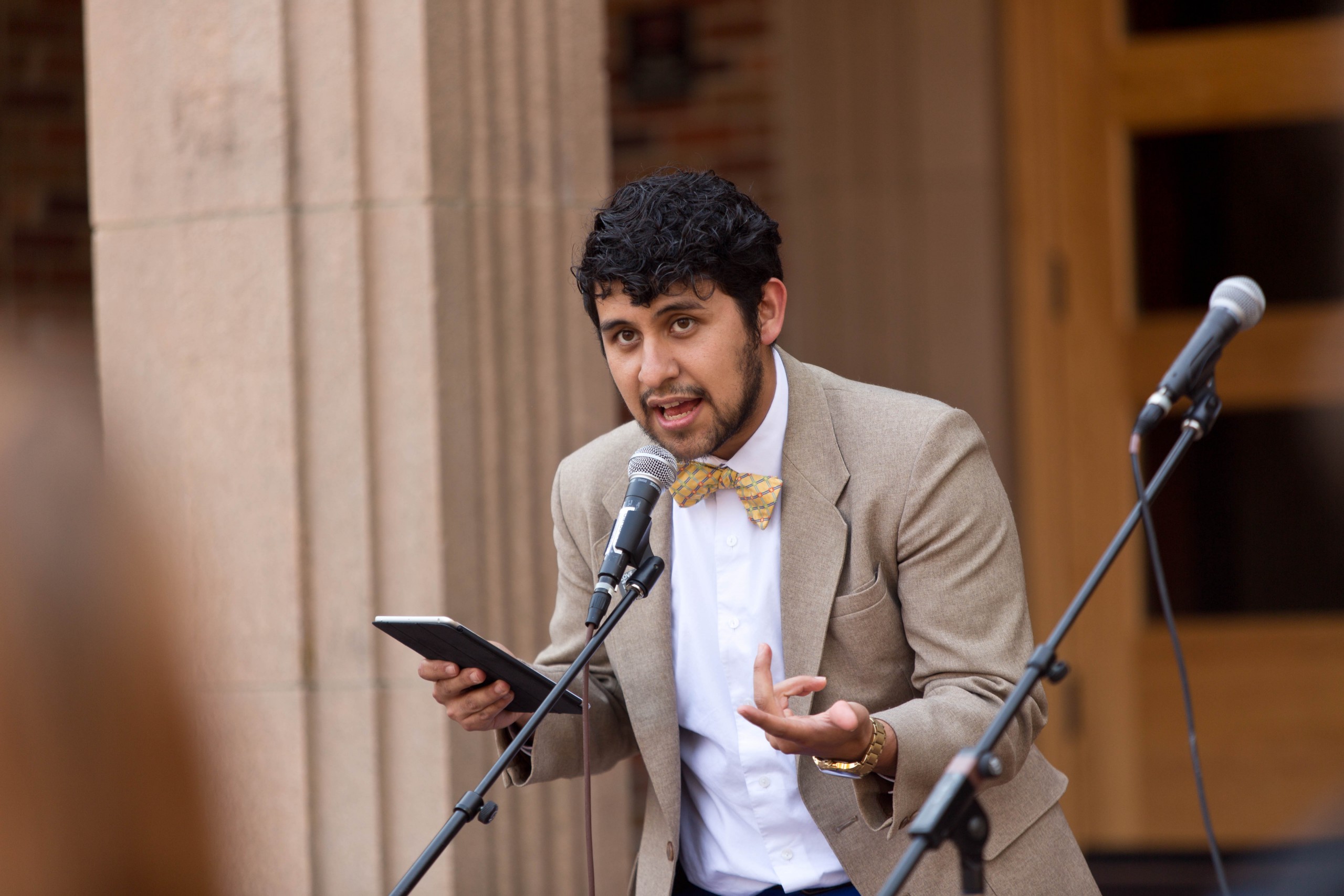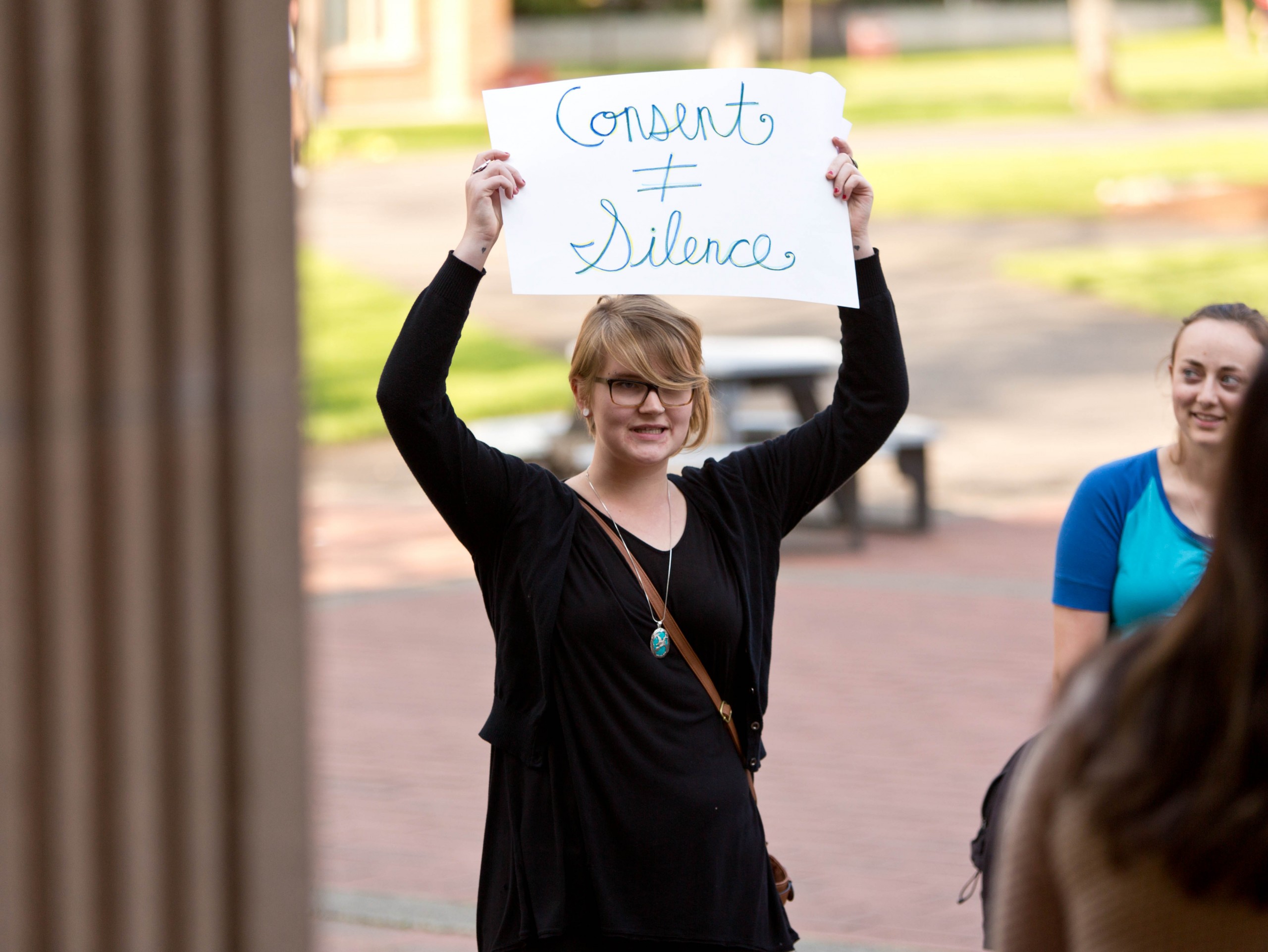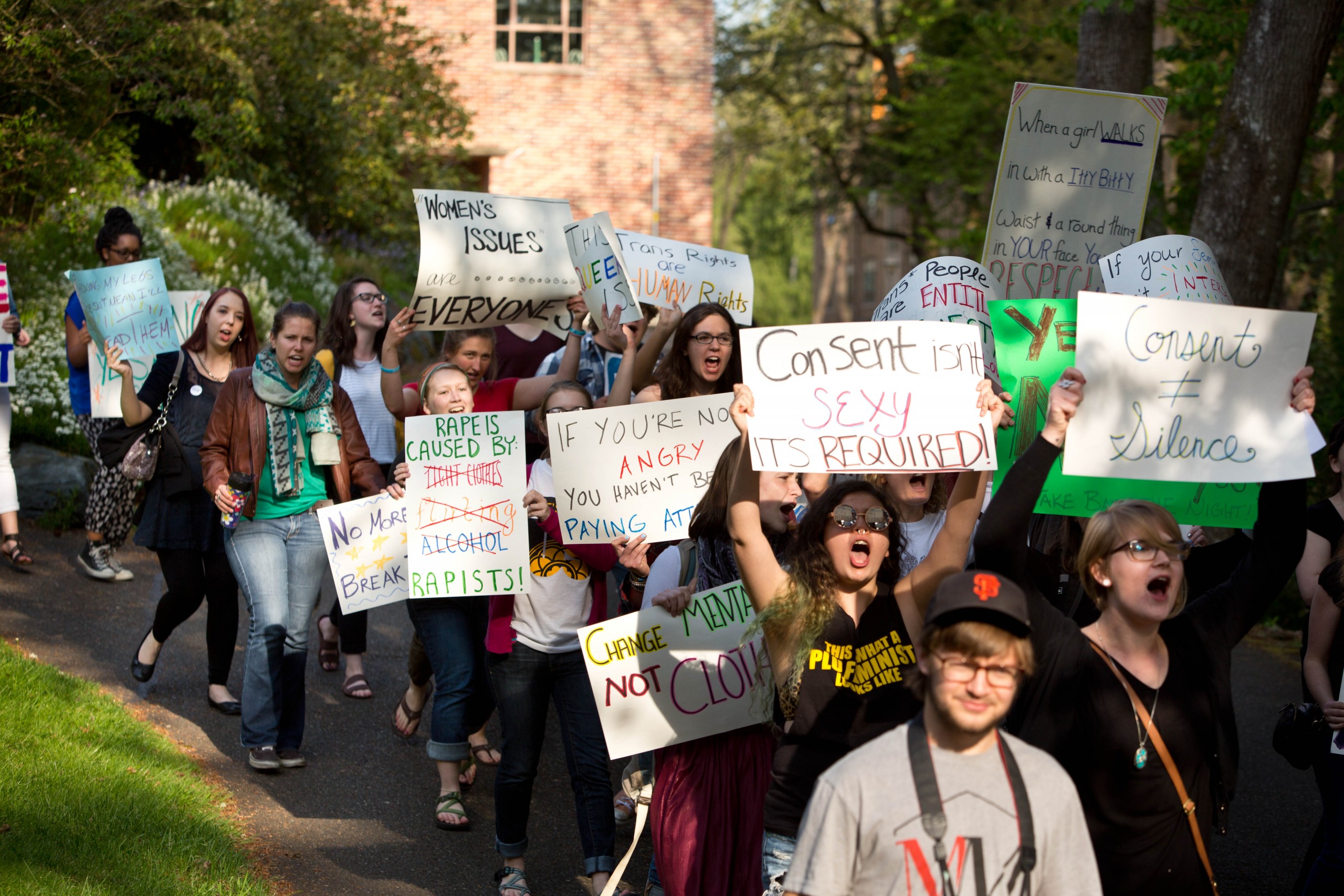 Take Back the Night 2015 photos by PLU Campus Photographer John Froschauer.