PLU Cable TV
In Summer 2016, PLU contracted with Comcast for our on Xfinity on Campus television service. In addition to a robust channel line-up, this service allowed for viewing on any internet connected device, with on demand offerings as well as add-on upgrade options available for residents. Traditional viewing – plugging your TV into a wall cable jack – remained an option.
During this Summer 2017, PLU Information & Technology Services (I&TS) completed a significant overhaul of the wireless network service in five of our nine residence halls – Harstad, Kreidler, Ordal, Pflueger and Tingelstad.  This upgrade increases the reliability of wireless access to television offerings, and is a step toward the eventual phasing out of "plug into the wall" TV services.  In order to achieve this significant improvement, approximately every third resident room in these residence halls had its cable TV jack replaced with a Wireless Access Point.  Wired internet access remains an option in all residence hall rooms.
Also new this summer from Comcast is the introduction of a Roku channel that provides full access to the Comcast service at PLU. With the use of a supported Roku device in your room it can function as a television streaming service using the campus network (wired or wireless).  Roku devices are not provided by the university, although a limited number will be available for purchase in the Old Main Market in Anderson University Center.
The primary modes of connecting to view Comcast television service include:
Directly on internet connected devices (i.e. laptop, tablet, smartphone) using a browser or app to connect to https://xfinityoncampus.com
Television monitors connected to internet connected devices (i.e. a laptop or Roku)
Television monitors connected to cable TV jack (in most rooms – may be phased out completely following 2017-2018)
Utilizing residence hall lounge televisions
Each mode has some pros and cons in addition to different channel lineups available depending on which option you choose.
Traditional TV connected to Cable TV jack: (coax lineup)
This option works well if you do not want to add an additional device to your connection and don't want to hassle with connecting your laptop to the screen for viewing while also working on the laptop.  However, this traditional connection offers a reduced channel lineup (60 channels) and does not include DVR or on-demand service options.
Lounge TV service: (Digital Preferred Lineup)
This option is a good option if you don't have your own TV monitor for viewing and want a larger display or convenient group viewing options.  In addition, PLU residence hall lounges have access to an expanded channel lineup beyond what's available in the standard student package with 80 additional channels (190 total channels) including several sports, science, & foreign language options.
Internet connected device:  (Digital Starter Lineup)
Whether using a laptop, tablet, smartphone, or the new Roku option, this option includes 110 channels, DVR, and on-demand selections.  The service and experience is very similar across all device types, but modified for optimal viewing depending on the screen size.  Comcast also offers add-on options for students interested in even more content options such as a sports package, language package, or premium movie channels.  In addition, channels listed with the "TV GO" option as well as much of the DVR/on-demand content is available even when off-campus as long as you are still a resident.
Using the Internet connected device option is the recommended option for all in-room and personal viewing going forward as we begin planning to phase out the traditional cable TV jack service in resident rooms.  For rooms with in-room wireless access points, installed beginning Summer 2017, this option is the only available in-room option.  Students who want to view television through a dedicated monitor, but without using their laptop will likely find the Roku option the most convenient solution.
Roku
Comcast has recently introduced a new option for connecting to their IPTV service with the introduction of a Roku channel that provides full access to the Comcast service at PLU.  With the use of a supported Roku device in your room it can function as a set-top box using the campus network (wired or wireless) to feed television service to your TV.  This is the recommended solution in rooms that have wireless access-points installed, but still want to watch using a traditional television.  The following information is the basic information provided by Comcast for accessing their new Roku channel:
Download the XFINITY Stream Beta Channel
University students may watch Live TV, DVR, and On Demand content via the Roku XFINITY Stream Beta Channel
Students can download from the Roku Channel store by searching for "XFINITY" or add directly to your Roku account from this link:  https://channelstore.roku.com/details/123132
Customer Support & Feedback – How to login, navigate & get help
Please visit our Help & Support portal for detailed instructions on how to access the XFINITY Stream Beta Channel, Supported Devices and Functionality as well as Troubleshooting steps
Please continue to provide feedback or ask any questions by submitting tickets on our portal – http://support.xfinityoncampus.com
The "XFINITY Stream Beta" channel works on these Roku devices:
Roku TV (5XXX, 6XXX: Models within the 5000 and 6000 range

)

Streaming 

Stick (3600

)

Express 

(3700, 3710

)

Express

+ (3710

)

Premiere 

(4620

)

Premiere

+ (4630

)

Ultra 

(4640

)

Roku 

4 (4400

)

Roku 

3 (4200, 4230

)

Roku 

2 (4210)
Service Requests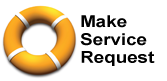 Use the online Help Desk service request system. You'll need an active PLU ePass to log in.