Human Resources has a new location: Garfield Station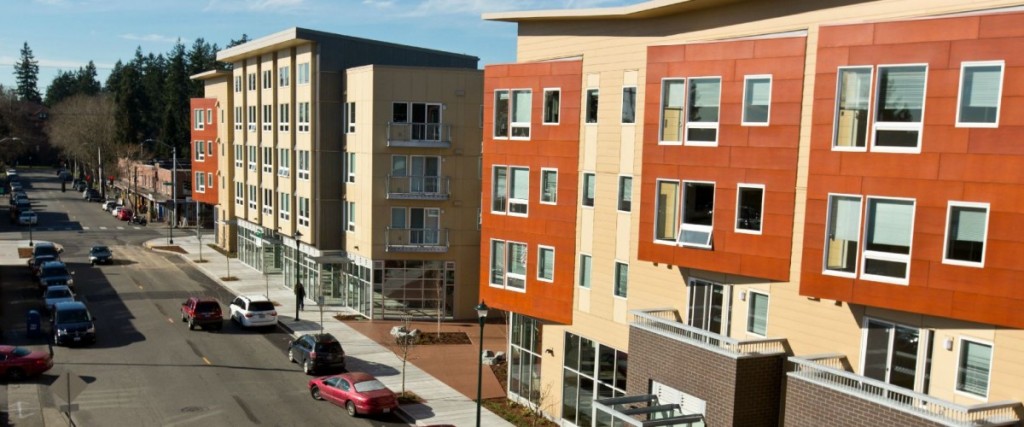 Did you know that the Human Resources office moved at the beginning of August? Now located in the brand new Garfield Station building on the corner of C Street and Wheeler, HR's new office space provides an opportunity for onsite training and new employee orientations.
Group Health Access PPO
Effective with our June 1st medical renewal, our Group Health Access PPO plan has provided a broader, preferred provider network to choose from as well as an enhanced benefit when you use a Group Health HMO provider. The Enhanced benefit will reduce your coinsurance from 10% responsibility to 5% responsibility. The In-Network provider network consists of two groups: 1.) Enhanced Benefit Providers (Group Health doctors) and 2.) Preferred Providers (doctors and medical groups who contract directly with Group Health). Two of the major contracted providers in the south Puget Sound in the Access PPO plan are: CHI Franciscan Health and MultiCare Health System. For more news on how Group Health is expanding its Access PPO Plan, click here.
Track Your Benefits with the PLU POCKETPAL
The POCKETPAL is a smartphone benefits and communication app designed to put your benefits information in your hands, when you need it. For information on how to download, click here.
Individual Medical Coverage - When is it the Right Choice?
Are you looking for an alternative to PLU's group plan for your children or your spouse?
As a reminder, as of January 1, 2014 Health Care Reform included the Individual Mandate, requiring everyone to have health care coverage, either through one's employer or directly with an insurer. PLU's Medical Plans satisfy this mandate, for those who are eligible and enrolled.
Annual Flu Shot Clinic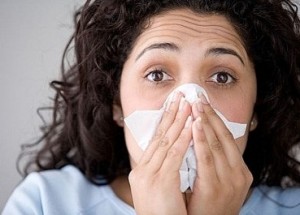 HR is hosting a flu shot clinic at no cost to you. The clinic is open to all current faculty, staff, and administrators. No appointment is necessary. Although there is no cost for your immunization, please bring your PLU Group Health insurance card, if enrolled.
October 1, 2015 – Thursday
9:00 a.m. – 2:00 p.m.
Anderson University Center, CK East
All employees will be required to fill out an Immunization Form. To save time, please download the form and complete it in advance. Bring the form with you on October 1.
Immunization Form – With PLU Group Health Coverage
Immunization Form – Without PLU Group Health Coverage
If you have questions, please call Aileen at ext. 8146.
Why Get a Flu Vaccine?
The CDC recommends a yearly flu vaccine for nearly everyone 6 months or older. Influenza vaccines help give protection against the 3 or 4 viruses expected to be most prevalent in the coming season. These viruses can make even healthy people very sick and lead to thousands of hospitalizations and deaths every year.
A few people should not get the flu shot. Talk to your health care provider if you have a history of allergic reactions to the vaccine components, have had the paralytic illness Guillain-Barre syndrome, or you are moderately or severely ill. The vaccine is not approved for children less than 6 months old.
For the rest of us, the best time for vaccination against seasonal flu is autumn. Your protection starts in 1 to 2 weeks and generally lasts at least 6 to 8 months.
– Elizabeth Smoots, MD, FAAFP
Cadillac Tax
Beginning on 1/1/2018, the Affordable Care Act's new Cadillac Tax will begin. This is a 40% excise tax on the value of any health plan that exceeds threshold amounts of $10,200 ($850/month) for individual coverage, and $27,500 ($2,291.67/month) for family coverage. Included in this calculation are the premiums for medical plans, health reimbursement arrangements (HRA), plus employer and pre-tax employee contributions to healthcare flexible spending accounts (HCFSA). While there is still a gap between the premiums for the PLU Good Fit medical plans and the thresholds, when the HCFSA is included, the total cost gets close to the threshold. Due to the 40% tax on every dollar above the $850 per month threshold, the Benefits Committee will be keeping a close eye on the total cost of the plans. Since no one will want to pay the excise tax, it is possible that changes to the plans may need to be implemented to keep the total cost under the thresholds, although we also know that changes to this provision of ACA are possible.
2014- 2015 Summary Annual Report
For PLU's Medical, Dental, Life, Supplemental Life, LTD, and Travel Accident Plans
This is a summary of the annual report of the PLU's Medical, Dental, Life, Supplemental Life, LTD and Travel Accident Plans, EIN 91-0565571, Welfare Plans, for the period June 1, 2014 through May 31, 2015. The annual reports have been filed with the Employee Benefits Security Administration (EBSA), as required under the Employee Retirement Income Security Act of 1974 (ERISA).
Insurance Information
The Plan had contracts with the following insurance companies to pay claims incurred under the terms of the plans as follows:
| Insurance Company | Plan # | Type of Claims | Premiums Paid | Total Claims Paid |
| --- | --- | --- | --- | --- |
| Principal Life Insurance Company | 501 & 503 | Long Term Disability, Life, AD&D, Supplemental Life | $249,832 | Not reported |
| Group Health Options, Inc | 504 | Medical | $3,969,463* | $4,293,264 |
| Gerber Life & Accident Insurance Company | 508 | Travel Accident | $1,275 | Claims data not available |
| Delta Dental of Washington | 510 | Dental | $320,804* | $269,431 |
| Willamette Dental Plan | 510 | Dental | $170,101* | $159,379 |
*Estimated net premiums (gross premiums minus administrative expenses, Affordable Care Act taxes and Washington State premium taxes, as applicable).
Your Rights to Additional Information:
You have the right to receive a copy of the full annual report, or any part thereof, on request.
To obtain a copy of the full annual report, or any part thereof, write or call the office of Teri Phillips who is the Associate VP of Human Resources, Pacific Lutheran University, Human Resources Department, Tacoma, WA 98447, (253) 535-7185. There will be no charge to cover copying costs for the full report or any part thereof.
You also have the right to receive from the Plan Administrator, on request and at no charge, a statement of the assets and liabilities of the plan and accompanying notes, or a statement of income and expenses of the plan and accompanying notes, or both. If you request a copy of the full annual report from the Plan Administrator, these two statements and accompanying notes will be included as part of that report.
You also have the legally protected right to examine the annual report at the main office of the Plan (Pacific Lutheran University, Human Resources Department, Tacoma, WA 98447) and at the U. S. Department of Labor in Washington, D.C., or to obtain a copy from the U. S. Department of Labor upon payment of copying costs. Requests to the Department should be addressed to: Public Disclosure Room, N-5638, Pension and Welfare Benefits Administration, U. S. Department of Labor, 200 Constitution Avenue, N.W., Washington, D.C. 20210.
PLU ORCA Cards

PLU offers regional transit passes to benefits eligible employees. Faculty and staff receive their ORCA card preloaded with an annual pass good from June through May. The majority of the pass' cost is covered by PLU, but a small fee is charged to employees.
The cost of this benefit to employees is only $28.24 for the fiscal year. Bring your valid PLU ID to the Concierge Desk in the University Center to purchase an ORCA card.
To renew your ORCA card for fiscal year 2015-2016 (June-May), you'll need to visit the Concierge Desk to fill out a renewal form and pay the employee portion of the benefit. You will not receive a new ORCA card. A valid PLU ID and ORCA card are required at the time of renewal. Please make it clear to the Concierge Desk staff that you are renewing your ORCA card.
Visit Commute Smart for more information. Contact Gretchen at ext. 7329 with questions.
Performance Management Training
The new online performance management system will soon be implemented for all staff and administrator performance appraisals – both employees and supervisors will be required to use this tool.
To help with the transition, we're offering three training sessions to introduce users to the new system. This is a great opportunity to learn how to use the system and ask questions.
Seats are limited, and registration is required. To reserve a space at one of the sessions, please click here.
Tuition Benefits
Attention: Parents of High School Seniors

A reminder to all faculty and staff with dependent high school seniors who are considering the Tuition Exchange or ELCA programs for 2016-2017: it is not too early to apply. In fact, we encourage you to make application a priority this fall, as many of the schools' 2016-2017 deadlines are before December. Remember, these programs are highly competitive and this is not a guaranteed benefit.
For more information on the Tuition Exchange program, visit www.tuitionexchange.org. If you are interested in applying for either program, you must complete an application.
Please call Gretchen in Human Resources at ext. 7329 to help you through the process, answer questions, or to request a list of participating ELCA schools.
Development Day Presenters Welcome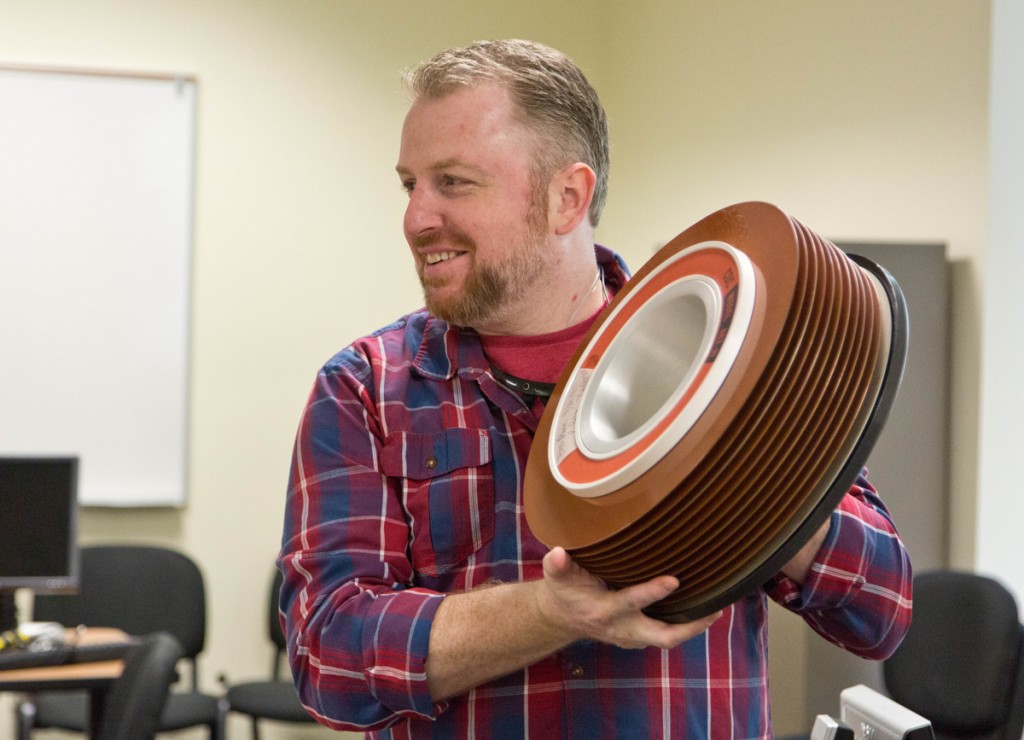 If you and/or your department are interested in presenting a workshop as part of the Personal and Professional Development Day in February 2016, please let us know. All faculty, staff, and administrators will be invited to participate in a variety of sessions.
Human Resources will welcome workshop proposals through November 1. To submit your proposal, please email a one-paragraph description of your workshop, including the names of the presenter/s, to Laura Fuhrman at fuhrmala@plu.edu.
The Importance of Staying Focused on the Long Term

In an ideal world, investors would always make rational decisions by weighing risks and market trends in order to maximize the return on their investment. In reality, investing behaviors are significantly impacted by human emotion. One of the greatest challenges in planning for retirement is overcoming the instinct to flee when we see an account value drop substantially, or to over-invest in options that are performing exceptionally well. The only certainty in the world of investing is that over time, markets will experience a series of ups and downs. The best way to deal with these market fluctuations is to be patient, remember your investment goals, and stay focused on the long term.
With a properly diversified portfolio of investments geared towards meeting your financial goals, the day-to-day fluctuations of the markets should not affect your financial plan. If you find yourself distracted by dramatic headlines in the financial news like we have seen recently, these steps may help you stay focused:
Know the potential volatility of your investments. This will help you maintain your perspective during a performance crunch.
Assess the amount of risk you are comfortable with. If you cannot bear the thought of your investment going down in value, stick with low-risk investments. If the prospect of market fluctuation doesn't alarm you and you're willing to be patient, consider devoting part of your portfolio to investments geared for growth.
Diversify your investments. Combining a variety of investments with different characteristics helps to stabilize returns and reduce volatility.
Gear your asset allocation towards your goals. Asset allocation involves combining investments from the three main asset classes: equities, fixed income, and cash.
Look at the long term. The longer your time-frame, the better chance your investments have of reaching their potential.
Don't panic. Don't sell just because an investment declines. If you bail out at the bottom, you're locking in losses, and missing out on potential future profits.
Don't jump from to investment to investment. Many investors are prompted to change their portfolios on the basis of unusually strong one-year returns in another type of investment. Last year's winner isn't necessarily going to be next year's top performer.
Title IX
PLU has adopted a Mandatory Reporting policy under Title IX. At PLU all employees are mandatory reporters; each of us is obligated to report incidents of sexual harassment, sexual assault, and sexual misconduct of which we become aware. This obligation extends to all of us (except the Health Center, Counseling Center, Campus Pastor, and the Victim Advocates – these entities are considered confidential reporting sources) because of the University's responsibility under Title IX.
Many thanks to those that have completed the required on-line module that provides an introduction to Title IX requirements for all PLU employees. For those that have not yet completed the module, please look for an email from SafeColleges for instructions. The on-line module is due October 15.
The on-line module references the term responsible employee. PLU is not using the term responsible employee, instead all PLU employees are designated mandatory reporters for Title IX.
For more information on Title IX, please visit PLU's Title IX site.
Additional Title IX Training Opportunities
Members of PLU's Title IX Working Group will summarize the results of a recent student campus climate survey conducted at PLU and an overview of "Not Alone," the 2014 report released by the White House's Task Force to Protect Students from Sexual Assault. In addition to outlining the prevalence of sexual assault on college campuses, the report provides institutions with guidelines for preventing and responding to assault.
Identifying and training mandatory reporters is one such guideline; accordingly, members of the Title IX Working Group will describe the responsibilities of being a mandatory reporter. Finally, the working group will outline available resources on campus that support survivors.  Session time are below, click here to sign up.
Wednesday, October 7, 3:30 to 4:30pm, Morken 103
Wednesday, October 21, 8:30 to 9:30am, Morken 103
Monday, November 2, 11am to noon, AUC 133
Title IX Working Group
Teri Phillips, Title IX Coordinator/AVP Human Resources
Joanna Royce-Davis, Vice President of Student Life
Eva Frey, Dean of Students
Joanna Gregson, Professor of Sociology
Jennifer Warwick, Associate Director of the Women's Center
Greg Premo, Director of Campus Safety
Welcome New Faculty!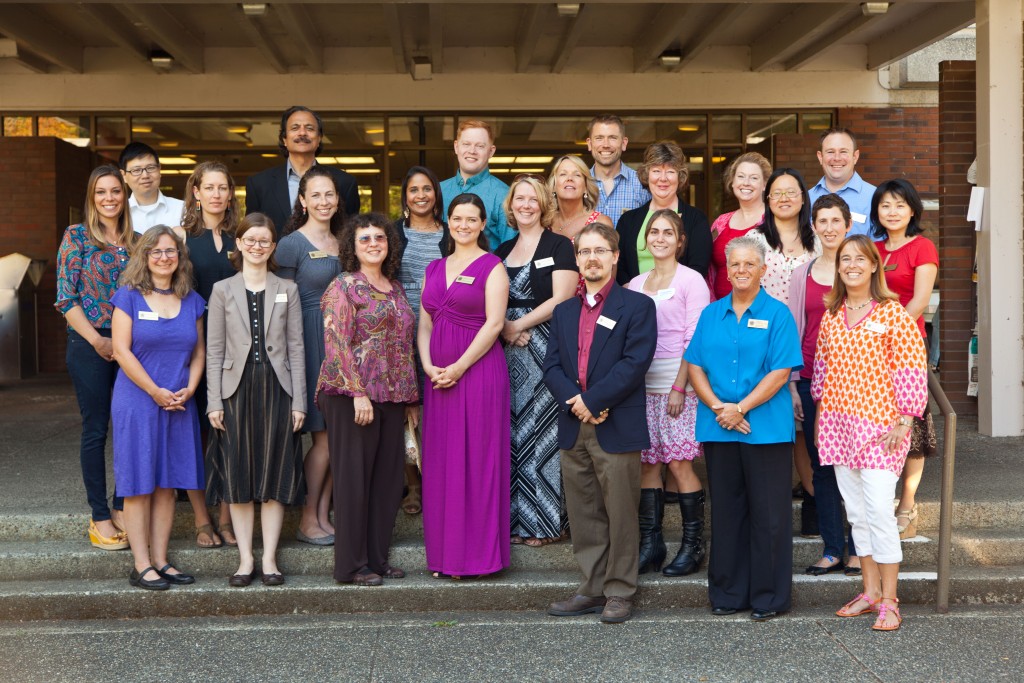 Get a Kit. Make a Plan. Be Informed.
September is National Disaster Preparedness month. This is a great time to review and update your emergency plans at work and home.
Did you know that…?
Seismic zones are rated by the Uniform Building Code on a scale of 0-4, 4 requiring the strictest conditions. Pierce County lies in zone 3.
PLU has an emergency management plan –

You must report to your building coordinator during an emergency.
Some of the most common earthquake injuries result from overturned furniture.

PLU may be without public emergency services, and therefore dependent on ourselves, if a disaster occurs.
You may not be permitted to enter a building to remove your research data or personal belongings after an event has taken place.
All of Pierce and King Counties are likely to experience ash fall as a result of volcanic activity from Mt. Rainier.
There are at least 14 survival items that you should have on hand to survive an earthquake. How many can you name?
FEMA/Video by Lynda Williams