Group Health Updates
Earlier this year, Group Health announced it had agreed to be acquired by Kaiser Permanente. Currently, there is no impact to your Group Health Access PPO or Essentials plans. Group Health continues to move forward in the process to join Kaiser Permanente, and if approved, will unite to offer high quality, affordable care and coverage. You can look forward to improvements and resources focused on serving and creating healthier communities. Wondering what this might mean for you? Click here to find out.
Individual Medical Coverage - When is it the Right Choice?
Are you looking for an alternative to PLU's group plan for your children and spouse or partner?
As a reminder, Health Care Reform included an Individual Mandate requiring everyone to have health care coverage, either through one's employer or directly with an insurer. PLU's Medical Plans satisfy this mandate, for those who are eligible and enrolled.
New Willamette Office Opens
Willamette's newest Puget Sound office opened this September – conveniently located just off of I-5 in Tacoma. This new location includes technology updates, increased appointment access (including every Saturday), complete specialty services, and expanded parking – making trips to the dentist that much easier and more convenient.
The new expanded office replaces two nearby locations – the Sixth Avenue location in Tacoma and the Bridgeport Way location in Lakewood. All patients from the Sixth Avenue and Bridgeport Way locations were automatically transferred to the new Tacoma office unless they chose to move to a Willamette Dental Group location closer to their home or work.
Click here for driving directions to the new location.
PLU ORCA Cards


PLU offers regional transit passes to benefits eligible employees. Faculty and staff receive their ORCA card preloaded with an annual pass good from June through May. The majority of the pass' cost is covered by PLU, but a small fee is charged to employees.
The cost of this benefit to employees is only $21.08 for the fiscal year. Bring your valid PLU ID to the Concierge Desk in the University Center to purchase an ORCA card.
To renew your ORCA card for fiscal year 2016-2017 (June-May), you'll need to visit the Concierge Desk to fill out a renewal form and pay the employee portion of the benefit. You will not receive a new ORCA card. A valid PLU ID and ORCA card are required at the time of renewal. Please make it clear to the Concierge Desk staff that you are renewing your ORCA card.
Visit Commute Smart for more information. Contact Gretchen at ext. 7329 with questions.
Why Get a Flu Vaccine?
The CDC recommends a yearly flu vaccine for nearly everyone 6 months or older. Influenza vaccines help give protection against the 3 or 4 viruses expected to be most prevalent in the coming season. These viruses can make even healthy people very sick and lead to thousands of hospitalizations and deaths every year.
A few people should not get the flu shot. Talk to your health care provider if you have a history of allergic reactions to the vaccine components, have had the paralytic illness Guillain-Barre syndrome, or you are moderately or severely ill. The vaccine is not approved for children less than 6 months old.
For the rest of us, the best time for vaccination against seasonal flu is autumn. Your protection starts in 1 to 2 weeks and generally lasts at least 6 to 8 months.
– Elizabeth Smoots, MD, FAAFP
2015- 2016 Summary Annual Report
For PLU's Medical, Dental, Life, Supplemental Life, LTD, and Travel Accident Plans
This is a summary of the annual report of PLU's Medical, Dental, Life, Supplemental Life, LTD and Travel Accident Plans, EIN 91-0565571, Welfare Plans, for the period June 1, 2015 through May 31, 2016. The annual reports have been filed with the Employee Benefits Security Administration (EBSA), as required under the Employee Retirement Income Security Act of 1974 (ERISA).
Insurance Information
PLU had contracts with the following insurance companies to pay claims incurred under the terms of the plans as follows:
| Insurance Company | Plan # | Type of Claims | Premiums Paid | Total Claims Paid |
| --- | --- | --- | --- | --- |
| Principal Life Insurance Company | 501 & 503 | Long Term Disability, Life, AD&D, Supplemental Life | $272,250 | Claims data not available |
| Group Health Options, Inc. | 504 | Medical | $3,694,815* | $3,624,627 |
| Gerber Life & Accident Insurance Company | 508 | Travel Accident | $1,275 | Claims data not available |
| Delta Dental of Washington | 510 | Dental | $307,575* | $269,150 |
| Willamette Dental Plan | 510 | Dental | $169,993* | $144,916 |
*Estimated net premiums (gross premiums minus administrative expenses, Affordable Care Act taxes and Washington State premium taxes, as applicable).
Your Rights to Additional Information:
You have the right to receive a copy of the full annual report, or any part thereof, on request.
To obtain a copy of the full annual report, or any part thereof, write or call the office of Teri Phillips who is the Associate VP of Human Resources, Pacific Lutheran University, Human Resources Department, Tacoma, WA 98447, (253) 535-7185. There will be no charge to cover copying costs for the full report or any part thereof.
You also have the right to receive from the Plan Administrator, on request and at no charge, a statement of the assets and liabilities of the plan and accompanying notes, or a statement of income and expenses of the plan and accompanying notes, or both. If you request a copy of the full annual report from the Plan Administrator, these two statements and accompanying notes will be included as part of that report.
You also have the legally protected right to examine the annual report at the main office of the Plan (Pacific Lutheran University, Human Resources Department, Tacoma, WA 98447) and at the U.S. Department of Labor in Washington, D.C., or to obtain a copy from the U.S. Department of Labor upon payment of copying costs. Requests to the Department should be addressed to: Public Disclosure Room, N-5638, Pension and Welfare Benefits Administration, U.S. Department of Labor, 200 Constitution Avenue N.W., Washington, D.C. 20210.
Tuition Benefits
Attention: Parents of High School Seniors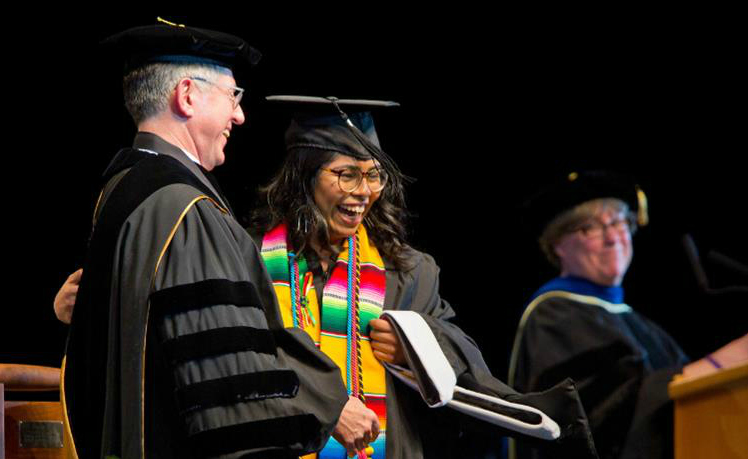 A reminder to all faculty and staff with dependent high school seniors who are considering the Tuition Exchange or ELCA programs for 2017-2018: it is not too early to apply. In fact, we encourage you to make application a priority this fall, as some of the schools' 2017-2018 deadlines are before December. Remember, these programs are highly competitive and this is not a guaranteed benefit.
For more information on the Tuition Exchange program, visit www.tuitionexchange.org. If you are interested in applying for either program, you must complete an application.
Please call Gretchen in Human Resources at ext. 7329 to help you through the process, answer questions, or to request a list of participating ELCA schools.
Title IX
PLU has adopted a Mandatory Reporting policy under Title IX. At PLU all employees are mandatory reporters; each of us is obligated to report incidents of sexual harassment, sexual assault, and sexual misconduct of which we become aware. This obligation extends to all of us (except the Health Center, Counseling Center, Campus Pastor, and the Victim Advocates – these entities are considered confidential reporting sources) because of the University's responsibility under Title IX.
For more information on Title IX, please visit PLU's Title IX site.
Book Discussion
This fall, members of the of the Title IX Working Group will be leading a discussion of the book Missoula, Rape and Justice System in a College Town by Jon Krakauer. If you are interested in participating, please email titleix@plu.edu.
Development Day Presenters Welcome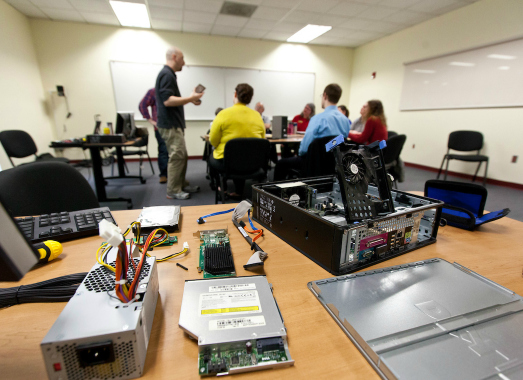 If you and/or your department are interested in presenting a workshop as part of the Personal and Professional Development Day in Spring 2017, please let us know. All faculty and staff will be invited to participate in a variety of sessions.
Human Resources will welcome workshop proposals through November 1st. To submit your proposal, please email a one-paragraph description of your workshop, including the names of the presenter/s, to Laura Silcox at fuhrmala@plu.edu.
Title IX Working Group
Michelle Ceynar, Professor of Psychology
Dawn Cuthbertson, Gender-Based Violence Advocate
Keith Cooper, Associate Professor of Philosophy
Eva Frey, Dean of Students
Connie Gardner, Associate Director for Student Rights and Responsibilities
Miya Higashiyama, student
Tolu Taiwo, Outreach and Prevention Coordinator, Center for Gender Equity
Ellie Lapp, ASPLU President
Teri Phillips, AVP Human Resources and Title IX Coordinator
Greg Premo, Director, Campus Safety
Joanna Royce-Davis, Vice President of Student Life
Jen Smith, Director, Center for Gender Equity
Elisabeth Esmiol Wilson, Assistant Professor, Marriage and Family Therapy
PLU's Military Affiliated Students
PLU is the closest university to Joint Base Lewis-McChord. We are proud to provide educational opportunities to military affiliated students and to support them in their academic and vocational pursuits.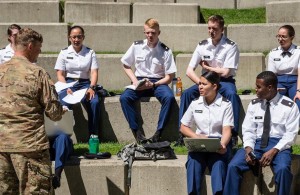 Military affiliated students are in nearly every academic major at PLU. Some of the most popular include: Nursing, Business, Psychology, Biology, Geosciences, Communication, History, and Kinesiology.  Click here to learn more.
Welcome New Faculty!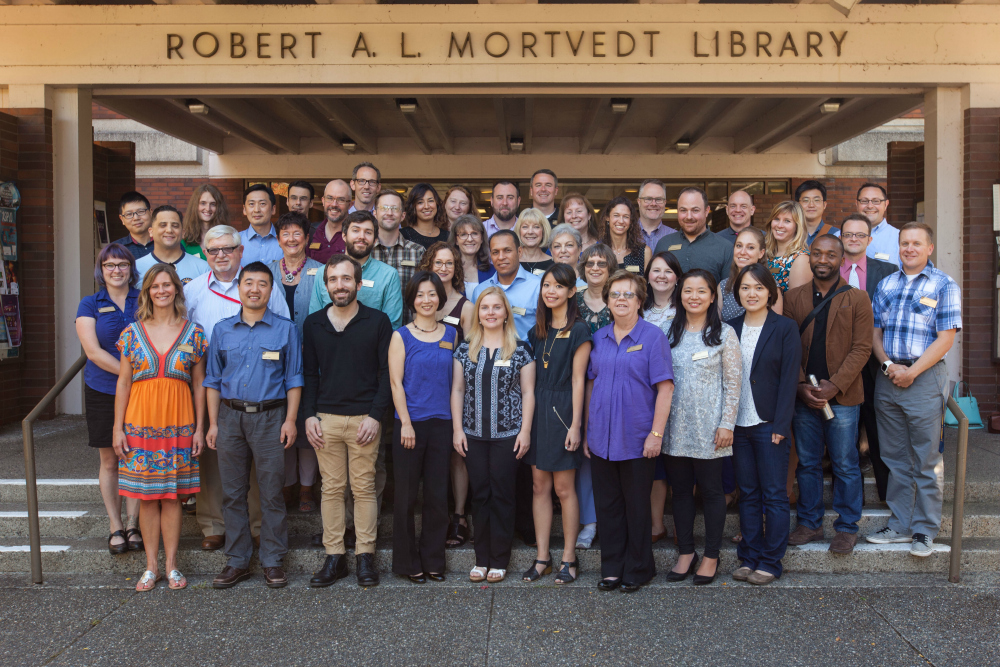 Get Prepared for Winter Weather
Before winter arrives, add the following supplies to your emergency kit:
Rock salt or more environmentally safe products to melt ice on walkways. Visit the Environmental Protection Agency for a complete list of recommended products.
Sand to improve traction.
Snow shovels and other snow removal equipment.
Sufficient heating fuel. You may become isolated in your home and regular fuel sources may be cut off. Store a good supply of dry, seasoned wood for your fireplace or wood-burning stove.
Matches in a waterproof container.
Adequate clothing and blankets or sleeping bags to keep you warm.
Walk Like a Penguin on Dicey Ice
Winter weather can turn parking lots and sidewalks into treacherous territory, so it's no surprise that slips and falls are some of the most frequent types of injuries that occur during the winter months. No matter how well the snow and ice is removed from walkways and parking lots, you'll still encounter some slippery areas when walking outdoors in the winter.
Pavement that looks wet or dark may indicate the presence of ice. Often dew or water vapor freezes on cold surfaces, forming a thin layer of ice that can be nearly invisible. Make use of designated walkways and railings, go slowly, and keep your hands out of your pockets.
If you must cross an icy area, walk like a penguin.

Spread your feet and bend your knees slightly to lower your center of gravity. – OR-
Keep your feet about 12″ apart and take small, shuffling steps, aligning your feet after each step.
Take the stair one step at a time. Use the handrail and plant both feet on a step before moving to the next.
If you're about to fall, lean forward to keep the back of your head and spine from hitting the pavement. Try to fall on your thigh, hip and shoulder and not on easily broken arms, knees, wrists or spine. And hard as it may be, relax your muscles as you fall. You'll be less likely to get hurt.