Annual Flu Shot Clinic
Tuesday, October 3, 9am-2pm, Anderson University Center, CK East
HR is hosting a flu shot clinic at no cost to you. The clinic is open to all current faculty and staff, and no appointment is necessary. Although there is no cost for your immunization, please bring your PLU Kaiser Permanente insurance card, if enrolled.
All employees will be required to fill out an Immunization Form. To save time, please download the form, complete it in advance, and bring it with you on October 3. If you have questions regarding the forms, please call Aileen at ext. 8146.
Immunization Form – With PLU Kaiser Coverage
Immunization Form – Without PLU Kaiser Coverage
The CDC recommends a yearly flu vaccine for nearly everyone 6 months or older. Influenza vaccines are designed to protect against infection and illness caused by the flu viruses research indicates will be most common during the flu season. These viruses can make even healthy people very sick and lead to thousands of hospitalizations and deaths every year.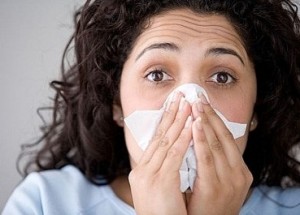 A few people should not get the flu shot. Talk to your health care provider if you have a history of allergic reactions to the vaccine components, have had the paralytic illness Guillain-Barre syndrome, or you are moderately or severely ill. The vaccine is not approved for children less than 6 months old.
For the rest of us, the best time for vaccination against seasonal flu is autumn. Your protection starts in 1 to 2 weeks and generally lasts at least 6 to 8 months.
For more information, visit: www.cdc.gov
PLU's Health Savings Account Plan
The PLU Health Savings Account (HSA) plan is one of the three options for health insurance. If you're currently enrolled or are considering enrolling in the HSA plan and need more information, continue reading for some helpful facts and tools about the HSA plan.
A Health Savings Account (HSA) is like a 401(k) for healthcare. It is a tax-advantaged personal savings or investment account that individuals can use to save and pay for qualified health expenses, now or in the future. Paired with a high deductible health plan (HDHP), an HSA is a powerful financial tool that empowers consumers to be more actively involved in their health care decisions. Our HSA account is through HealthEquity.
Find out more about HSAs: Click on the links – "How Do HSAs Work?" and HSA FAQs and List of HSA Eligible Expenses. HealthEquity also has a variety of videos that are helpful in understanding HSAs: http://healthequity.com/learn/videos.
Employer Contributions: For 2017-2018 plan year, PLU is contributing $75 per month (employee only) / $150 per month (employee and dependents) to the employee's Health Savings Account.
Willamette Dental Group Moves Kent Office to New, Improved Location
Responding to record business growth in the area and demand for high quality dental care, Willamette Dental Group has opened a new office in Kent (new office address: 510 Washington Ave North). This state-of-the-art office replaces a previous location, also located in Kent. The new office includes 6,000 square feet of space, 16 dental operatory and exam rooms and new dental equipment. Visit Willamette Dental to see a full listing of provider locations.
Individual Medical Coverage - When is it the Right Choice?
Are you looking for an alternative to PLU's group plan for your children or your spouse?
Plans through the Washington Health Benefit Exchange may provide coverage options for your dependents.
As a reminder, Health Care Reform included an Individual Mandate, requiring everyone to have health care coverage, either through one's employer or directly with an insurer. If you or your dependents do not have coverage, you could be subject to fines by the IRS. PLU's Medical Plans satisfy this mandate, for those who are eligible and enrolled.
Presenters Welcome for Annual Development Opportunities Event
Human Resources offers Personal and Professional Development Opportunities each spring for all employees. A wide variety of free workshops, presentations, and demonstrations are provided. If you and/or your department are interested in presenting a workshop as part of the Personal and Professional Development Opportunities in Spring 2018, please let us know.
Human Resources will welcome workshop proposals through November 1. To submit your proposal, please email a one-paragraph description of your workshop, including the name(s) of the presenter(s), to Laura Silcox at fuhrmala@plu.edu.
2016 – 2017 SUMMARY ANNUAL REPORT
This is a summary of the annual report of PLU's Medical, Dental, Life, Supplemental Life, Long Term Disability, Travel Accident Plans, EIN 91-0565571, and Welfare Plans for the period of June 1, 2016 through May 31, 2017. The annual reports have been filed with the Employee Benefits Security Administration (EBSA), as required under the Employee Retirement Income Security Act of 1974 (ERISA).
Insurance Information:
The Plan had contracts with the following insurance companies to pay claims incurred under the terms of the plans as follows:
Insurance Company
Plan #
Type of Claims
Premiums Paid
Total Claims Paid
Principal Life Insurance Company
501 & 503
Long Term Disability, Life, AD&D, Supplemental Life
$290,395
Claims data not available
Kaiser Permanente
(formerly Group Health Options, Inc.)
504
Medical
$3,997,770*
$3,828,092
Gerber Life & Accident Insurance Company
508
Travel Accident
$1,275
Claims data not available
Delta Dental of Washington
510
Dental
$295,375*
$258,693
Willamette Dental Plan
510
Dental
$175,879*
$142,426
*Estimated net premiums (gross premiums minus administrative expenses, Affordable Care Act taxes and Washington State premium taxes, as applicable.)
Benefits under PLU's Flexible Benefit Plan are not funded (insured).  PLU has committed itself to pay reimbursement benefits incurred under the terms of the plan out of its general assets and from employee contributions made through its cafeteria plan.
Your Rights to Additional Information:
You have the right to receive a copy of the full annual report, or any part thereof, on request.
To obtain a copy of the full annual report, or any part thereof, write or call the office of Teri Phillips who is the Associate VP of Human Resources, Pacific Lutheran University, Human Resources Department, Tacoma, WA 98447; (253) 535-7185.  There will be no charge to cover copying costs for the full report or any part thereof.
You also have the right to receive from the Plan Administrator, on request and at no charge, a statement of the assets and liabilities of the plan and accompanying notes, or a statement of income and expenses of the plan and accompanying notes, or both. If you request a copy of the full annual report from the Plan Administrator, these two statements and accompanying notes will be included as part of that report.
You also have the legally protected right to examine the annual report at the main office of the Plan (Pacific Lutheran University, Human Resources Department, Tacoma, WA 98447) and at the U. S. Department of Labor in Washington, D.C., or to obtain a copy from the U. S. Department of Labor upon payment of copying costs.  Request to the Department should be addressed to: Public Disclosure Room, N-5638, Pension and Welfare Benefits Administration, U. S. Department of Labor, 200 Constitution Avenue, N.W., Washington, D.C. 20210.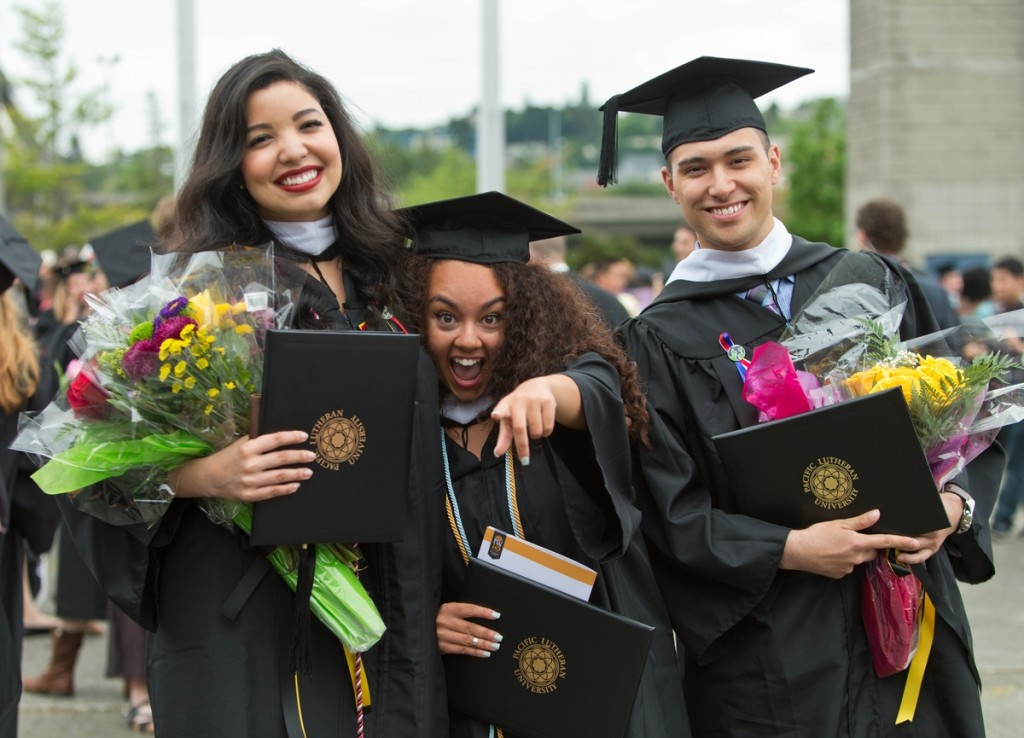 Tuition Benefits
Attention: Parents of High School Seniors
A reminder to all faculty and staff with dependent high school seniors who are considering the Tuition Exchange or ELCA programs for 2018-2019: it is not too early to apply. In fact, we encourage you to make application a priority this fall, as some of the schools' 2018-2019 deadlines are before December. Remember, these programs are highly competitive and this is not a guaranteed benefit.
For more information on the Tuition Exchange program, visit www.tuitionexchange.org. If you are interested in applying for either program, you must complete an application. Please call Gretchen at ext. 7329 or Teri at ext. 7187 to help you through the process, answer questions, or to request a list of participating ELCA schools.
Title IX
PLU has adopted a Mandatory Reporting policy under Title IX. At PLU all employees are mandatory reporters; each of us is obligated to report incidents of sexual harassment, sexual assault, and sexual misconduct of which we become aware. This obligation extends to all of us (except the Health Center, Counseling Center, Campus Pastor, and the Victim Advocates – these entities are considered confidential reporting sources) because of the University's responsibility under Title IX.
For more information on Title IX, please visit PLU's Title IX site.
Brave + Radical: Justice Recipes for Honest Dialogue on Power Structures & Racism
Led by Anna Czarnik-Neimeyer
Saturday, October 7, 2-4pm, Anderson University Center, CK East

Most of us feel we are good people doing mostly good things, just trying to get by. Yet we also see terrible injustice, both in recent news and in the structures we're part of: our schools, our churches, our families, our government. We may want to act and have dialogue across difference, but aren't always sure how to do it "right," be heard, and start difficult conversations. It can feel scary & challenging. We'll discuss creative ways to uncover, critique, and understand power structures, learn from scholars and activists doing this work, and consider the question: "How am I called to authentic action & courageous dialogue, starting right here, right now?"
Welcome New Faculty!

Get Prepared for Winter Weather
Before winter arrives, add the following supplies to your emergency kit:
Rock salt or more environmentally safe products to melt ice on walkways. Visit the Environmental Protection Agency for a complete list of recommended products.
Sand to improve traction.
Snow shovels and other snow removal equipment.
Sufficient heating fuel. You may become isolated in your home and regular fuel sources may be cut off. Store a good supply of dry, seasoned wood for your fireplace or wood-burning stove.
Matches in a waterproof container.
Adequate clothing and blankets or sleeping bags to keep you warm.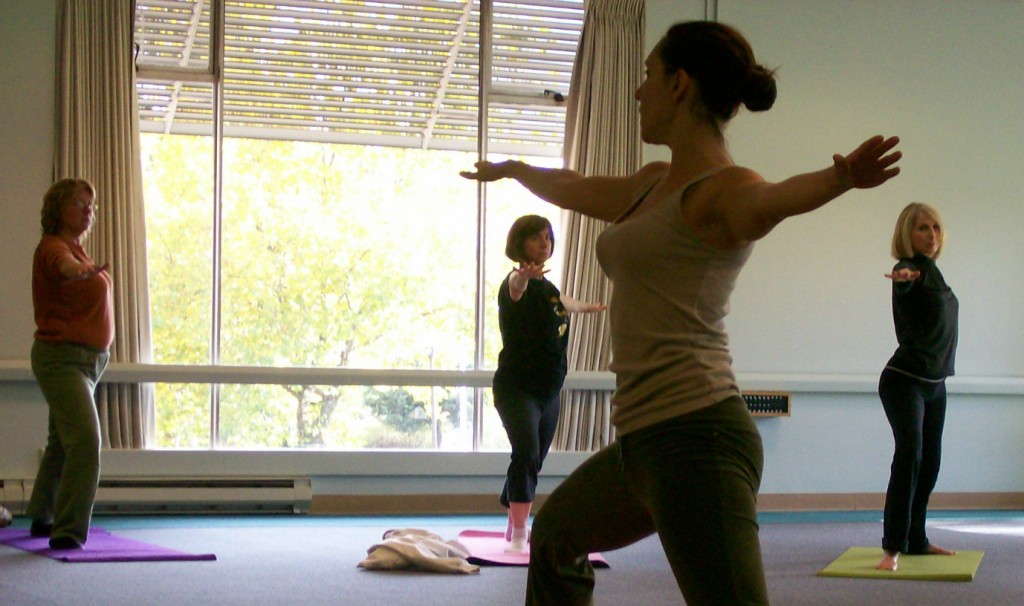 To be Safe is Well; To be Well is Safe. THAT'S SWELL.
There is a direct connection between safety and wellness. Employees who are healthy and feel well are more likely to be motivated and engaged. Without connecting safety and wellness, accidents, injuries, and lost productivity often result, as well as higher insurance costs. Additionally, product and service quality suffers and a drop in employee engagement can occur. Here are a few SWELL ideas for creating an integrated safety and wellness program that could fit your lifestyle and be most effective:
S – Sustainable Lifestyle
Actively participate in various activities, such as taking a health assessment, walking five days a week, joining in a Fitbit group, practicing yoga, cycling, joining a health club, or other imaginative ideas that can be maintained for a lifetime.
W – Wellness Programs
Faculty and staff are encouraged to visit PLU's Human Resources wellness web page to register for upcoming classes:  www.plu.edu/human-resources/wellness/fall-wellness
E – Emergency Preparedness
Disasters don't plan ahead…you can. Prepare thoughtfully what you may need to keep yourself, family and friends healthy and safe during an emergency. Do you have sufficient food, water, and clothing? Is your cell phone charged? Does a friend or loved one know where you will be? Visit FEMA's National Preparedness website for additional information: https://www.ready.gov/september
L – Love & Live
Love yourself enough to live a safe and healthy lifestyle. The professional counselors at First Choice EAP provide a free problem assessment and referral service where employees and their immediate family members can go for help in solving a variety of emotional, behavioral, family, relationship, financial, elder care, and mental health or chemical dependency concerns. Complete confidentiality is assured. www.FirstChoiceEAP.com
L – Leadership
Develop a strategic plan that will be your road-map to a positive impact on personal morale, satisfaction, attitude, and reduced health risks.
Additional Resources
October 3: Flu Shot Clinic
October 7: Brave + Radical: Justice Recipes for Honest Dialogue on Power Structures and Racism
October 11: Campus-wide Earthquake Drill
October 25-26: Individual Appointments with the TIAA Consultant
November 21-22: Individual Appointments with the TIAA Consultant
November 23-24: Thanksgiving Break
December 14: Christmas Celebration
December 19-20: Individual Appointments with the TIAA Consultant
December 25-January 1: Christmas Break
January 15: Martin Luther King, Jr. Holiday
February 19: President's Day Holiday
February 28-March 1: Personal and Professional Development Opportunities