Starting in 2020, Washington will be the fifth state in the nation to offer paid family and medical leave benefits to workers. The program will be funded by premiums paid by both employees and many employers, and will be administered by the Employment Security Department (ESD). As directed by the Legislature, premium assessment (new tax) begins on January 1, 2019 and benefits can be taken starting January 1, 2020. The premium is equivalent to 0.4% of an employee's pay and is shared by the employee and employer. This insurance program will allow workers to take up to 12 weeks, as needed, when they welcome a new child into their family, are struck by a serious illness or injury, need to take care of an ill or ailing relative and for certain military connected events. You can read more about this new benefit at https://esd.wa.gov/paid-family-medical-leave. Rulemaking is still in progress and more details will be provided once they are available.
5 New Kaiser Permanente Medical Offices
The medical offices — in Gig Harbor, Ballard, South Lake Union, West Olympia, and Smokey Point — will open between late 2018 and early 2020. The Gig Harbor location will be the first to open, and is scheduled to welcome patients by the end of this year.
What to expect at the new Kaiser Permanente medical offices:
We're designing these new medical offices to provide you more access to coordinated care and a great experience when you get care.
Each of the medical offices will be in key locations in their communities, convenient to the members in those areas.
Services will include primary care and could include pediatrics, pharmacy, physical therapy, or other specialties.
What you can continue to count on:
The facilities will be staffed with our consistently high-ranking Kaiser Permanente providers.
We'll provide a single, convenient location for your primary care, including lab tests.
You can schedule appointments, view lab results, and manage prescriptions online when you get care at our medical offices.
You'll have access to care options including the round-the-clock Consulting Nurse helpline, walk-in CareClinics by Kaiser Permanente at some Bartell Drugs locations, and Care Chat for real-time medical care online.
Kaiser Permanente's Health Profile
Kaiser's health profile is an online questionnaire and report designed to help you take better control of your health. Use this assessment as a guide to discuss any health concerns and your overall care with your doctor. After you submit the questionnaire, you will get an instant online report with your health status, risk for certain diseases and suggestions for improving your health. When you update your profile – every year, or more often if you'd like – you'll see a comparison to what's changed since your last profile.
To access your profile, you will need to register for secure online services. You'll see a link to your health profile in the Health Action Plan card on your secure home page after you sign on.
New: Medical Bill Saver
One of the features of Unum's EAP plan is the Medical Bill Saver. Medical Bill Saver makes dealing with unexpected medical and dental expenses easier. The skilled negotiation team can work with providers to help reduce the amount due and can help show you how to maximum savings and get the most value from your benefits. Click here to learn more about this exciting benefit!
PLU's Flexible Spending Account Plan
The PLU Flexible Spending Account (FSA) plan isn't anything new; we've offered this benefit for years. However, it is always nice to have a refresher on how it works as well as let you know about some great tools offered through HealthEquity. The FSA is a simple way to take advantage of tax savings. If you elected pre-tax contributions to pay for qualified medical expenses such as deductibles, co-payments, dental (especially orthodontia) and vision benefits, below are great resources for you. 
Did You Know?
Debit Card FYI – using the HealthEquity debit card makes it easy to pay for expenses! Use your card to pay for qualified expenses. In most cases, purchases will be substantiated and no further documentation will be needed. However, in the event the expense cannot be substantiated at the time of purchase, you will want to have a receipt, invoice or explanation of benefits on hand. HealthEquity makes it easy for individuals to upload these pieces of information online for processing. Your information will be stored in a safe and secure place. You will also be able to access the account substantiation status anytime.
Mobile App – HealthEquity has a mobile app for you to use, on-the-go access and history, the ability to initiate claims and view their status, and manage debit card transactions all from the convenience of your phone. Click here to get more detail on how to download the mobile app to your phone.
A Dependent Care FSA is also available and provides similar tax savings on qualified dependent care expenses.
Find out more about FSAs. HealthEquity has a variety of videos that are helpful in understanding FSAs: https://learn.healthequity.com/fsalearn/fsa/video-library.
Need Help? HealthEquity has Health Account Mentors available 24/7 to help if you have questions. Give them a call at 866-346-5800 or email at memberservices@healthequity.com.
New: Employee Assistance Plan through Unum
Effective with our renewal in June, PLU changed carriers for our Group Life/Accidental Death & Dismemberment and Long-Term Disability benefits. While that is not news, you might be excited to know that included in your Unum enrollment is an Employee Assistance Plan (EAP) for you, your spouse, dependent children, parents and parents-in-law. Your Unum EAP is designed to help you lead a happier and more productive life at home and work. Any calls are confidential and you will be helped by Licensed Professional Counselors. Receive help with stress, depression, relationship issues, family and parenting problems, anger and more. Help is easy to access, whether you go online or call: unlimited and confidential 24/7. Or, go in person with up to 3 visits at no charge. For more information call 800-854-1446 or go online at www.unum.com/lifebalance.
Quick Online Care with Kaiser's Online Visits
There are those times where you just aren't feeling well and you have an idea of what's going on, but don't want to have to make an actual appointment to go in and visit the doctor, only for them to tell you to take some Tylenol and get some rest. You want to stay in the comfort of your own home. Kaiser has a wonderful resource for just those occasions! Kaiser provides their online visits for some of those common conditions (e.g. cold and flu symptoms, cough, sore throat) for most members (e.g. non-Medicare members and members ages 18 and older). Just go online, answer the questionnaire and you'll get a response back as well as any prescriptions you might need within 2 hours (between 9 am to 9 pm). There is no cost to you unless you are enrolled in PLU's HSA plan, where deductibles may apply. If a diagnosis cannot be made, there will be no charge and the clinician will direct you to appropriate care. For a complete list of conditions, visit kp.org/wa/onlinevisit.
Individual Medical Coverage - When is it the Right Choice?
Are you looking for an alternative to PLU's group plan for your children and/or your spouse?
Plans through the Washington Health Benefit Exchange may provide coverage options for your dependents.
As a reminder, Health Care Reform included an Individual Mandate, requiring everyone to have health care coverage, either through one's employer or directly with an insurer. Starting with the 2019 tax year, there will no longer be a tax penalty for not having coverage, but individuals will still have to answer the questions and the penalty does apply for the current 2018 tax year. If you or your dependents do not have coverage, you could be subject to fines by the IRS. PLU's Medical Plans satisfy this mandate, for those who are eligible and enrolled.
PLU ORCA Cards


PLU offers regional transit passes to benefits eligible employees. Faculty and staff receive their ORCA card preloaded with an annual pass good from June through May. The majority of the pass' cost is covered by PLU, but a small fee is charged to employees.
The cost of this benefit to employees is only $21.60 for the fiscal year. Bring your valid PLU ID to the Concierge Desk in the Anderson University Center to purchase an ORCA card.
To renew your ORCA card for fiscal year 2018-2019 (June-May), you'll need to visit the Concierge Desk to fill out a renewal form and pay the employee portion of the benefit. You will not receive a new ORCA card. A valid PLU ID and ORCA card are required at the time of renewal. Please make it clear to the Concierge Desk staff that you are renewing your ORCA card.
Visit Commute Smart for more information. Contact Gretchen at ext. 7329 with questions.
Did You Know?
The deductibles on PLU medical plans are calculated on a calendar year basis, however, there is a 3-month carryover on individual (not family) deductible expenses. This means that claims incurred in October, November, and December that are applied to your 2018 deductible will also be applied to your 2019 deductible. This carryover occurs regardless of whether you meet your calendar year individual deductible or not. Please note, this provision does not apply to the HSA HMO medical plan.
Presenters Welcome for Annual Development Opportunities Event
Human Resources offers Personal and Professional Development Opportunities each spring for all employees. A wide variety of free workshops, presentations, and demonstrations are provided. If you and/or your department are interested in presenting a workshop as part of the Personal and Professional Development Opportunities in Spring 2019, please let us know.
Human Resources will welcome workshop proposals through November 1. To submit your proposal, please email a one-paragraph description of your workshop, including the name(s) of the presenter(s), to Laura Silcox at fuhrmala@plu.edu.
2017 – 2018 SUMMARY ANNUAL REPORT
This is a summary of the annual report of the PLU's Medical, Dental, Life, Supplemental Life, LTD, EAP and Travel Accident Plans, EIN 91-0565571, Welfare Plans, for the period June 1, 2017 through May 31, 2018. The annual reports have been filed with the Employee Benefits Security Administration (EBSA), as required under the Employee Retirement Income Security Act of 1974 (ERISA).
Insurance Information:
The Plan had contracts with the following insurance companies to pay claims incurred under the terms of the plans as follows:
| Insurance Company | Plan # | Type of Claims | Premiums Paid | Total Claims Paid |
| --- | --- | --- | --- | --- |
| Standard Insurance Company | 513 | Long Term Disability, Life, AD&D, Supplemental Life | $63,515* | $373,028 |
| Kaiser Permanente | 513 | Medical | $4,348,188* | $4,473,611 |
| Delta Dental of Washington | 513 | Dental | $271,487* | $279,491 |
| Willamette Dental | 513 | Dental | $164,206* | $170,418 |
| First Choice | 513 | EAP | $15,169 | Claims data not available |
| Gerber Life & Accident Insurance Company | 508 | Travel Accident | $1,280 | Claims data not available |
*Estimated net premiums (gross premiums minus administrative expenses, Affordable Care Act taxes and Washington State premium taxes, as applicable.)
Benefits under PLU's Flexible Benefit Plan are not funded (insured). PLU has committed itself to pay reimbursement benefits incurred under the terms of the plan out of its general assets and from employee contributions made through its cafeteria plan.
Your Rights to Additional Information:
You have the right to receive a copy of the full annual report, or any part thereof, on request.
To obtain a copy of the full annual report, or any part thereof, write or call the office of Teri Phillips who is the Associate VP of Human Resources, Pacific Lutheran University, Human Resources Department, Tacoma, WA 98447; (253) 535-7185. There will be no charge to cover copying costs for the full report or any part thereof.
You also have the right to receive from the Plan Administrator, on request and at no charge, a statement of the assets and liabilities of the plan and accompanying notes, or a statement of income and expenses of the plan and accompanying notes, or both. If you request a copy of the full annual report from the Plan Administrator, these two statements and accompanying notes will be included as part of that report.
You also have the legally protected right to examine the annual report at the main office of the Plan (Pacific Lutheran University, Human Resources Department, Tacoma, WA 98447) and at the U. S. Department of Labor in Washington, D.C., or to obtain a copy from the U. S. Department of Labor upon payment of copying costs. Request to the Department should be addressed to: Public Disclosure Room, N-5638, Pension and Welfare Benefits Administration, U. S. Department of Labor, 200 Constitution Avenue, N.W., Washington, D.C. 20210.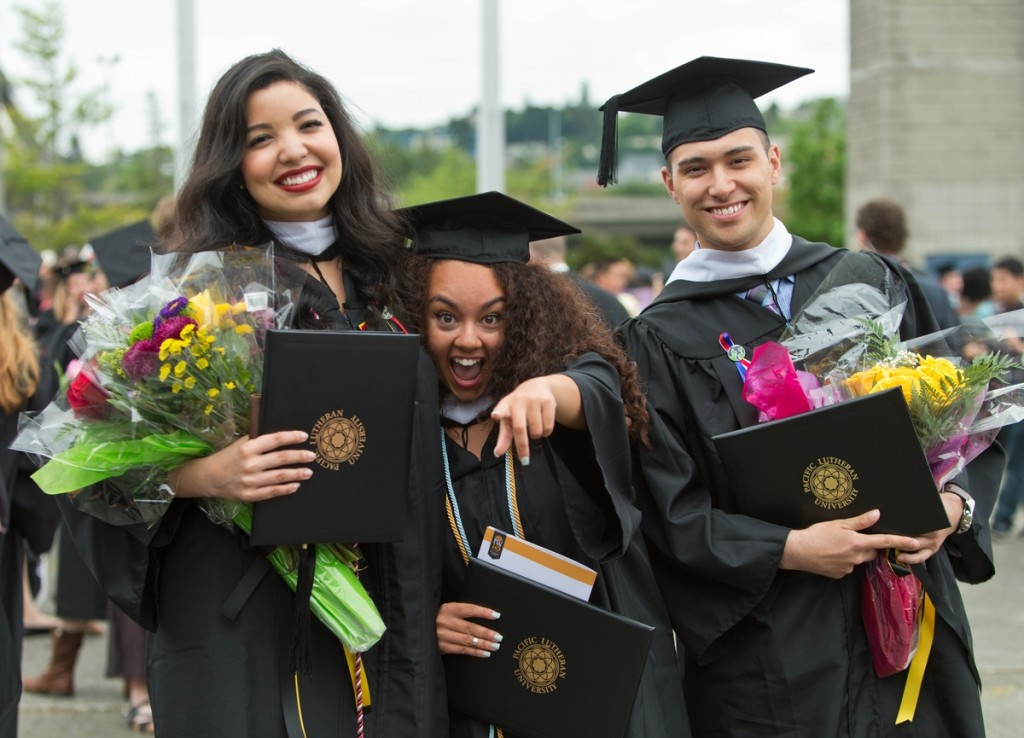 Tuition Benefits
Attention: Parents of High School Seniors
A reminder to all faculty and staff with dependent high school seniors who are considering the Tuition Exchange or ELCA programs for 2019-2020: it is not too early to apply. In fact, we encourage you to make application a priority this fall, as some of the schools' 2019-2020 deadlines are before December. Remember, these programs are highly competitive and this is not a guaranteed benefit.
For more information on the Tuition Exchange program, visit www.tuitionexchange.org. If you are interested in applying for either program, you must complete an application. Please call Gretchen at ext. 7329 to help you through the process, answer questions, or to request a list of participating ELCA schools.
Title IX
PLU has adopted a Mandatory Reporting policy under Title IX. At PLU all employees are mandatory reporters; each of us is obligated to report incidents of sexual harassment, sexual assault, and sexual misconduct of which we become aware. This obligation extends to all of us (except the Health Center, Counseling Center, University Pastor, and the Victim Advocates – these entities are considered confidential reporting sources) because of the university's responsibility under Title IX.
For more information on Title IX, please visit PLU's Title IX site.
Welcome New Faculty!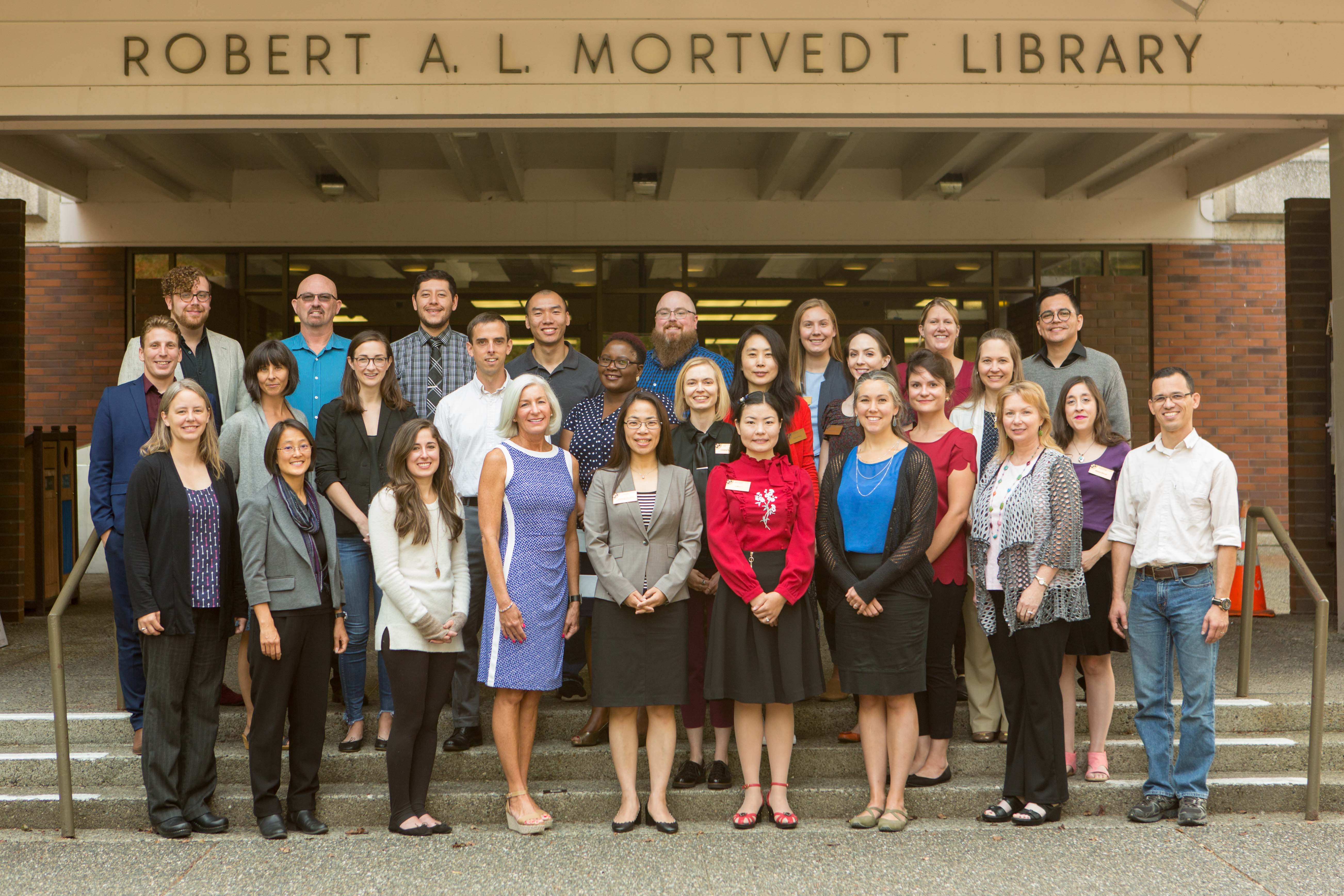 Did You Know?
Information & Technology Services can now accommodate ePass username changes when your name changes. After submitting your name change to HR, request an ePass username change by contacting the I&TS Help Desk (ext. 7525, helpdesk@plu.edu, www.plu.edu/helpdesk). Please note, the change process may be disruptive to your access to various services. So, each request requires an assessment of the impact, based on the applications you use, and will be scheduled on a case-by-case basis to minimize impact and ensure support staff availability.
Emergency Resource Links
Please see the following resource links to prepare for personal, family, home and school emergencies:
Get Prepared for Winter Weather
Before winter arrives, add the following supplies to your emergency kit:
Rock salt or more environmentally safe products to melt ice on walkways. Visit the Environmental Protection Agency for a complete list of recommended products.
Sand to improve traction.
Snow shovels and other snow removal equipment.
Sufficient heating fuel. You may become isolated in your home and regular fuel sources may be cut off. Store a good supply of dry, seasoned wood for your fireplace or wood-burning stove.
Matches in a waterproof container.
Adequate clothing and blankets or sleeping bags to keep you warm.
Sign-Ups for Fall Wellness Classes Still Open
We are currently offering the following fall classes: Core Fitness, Urban Line Dancing, and Cardio Kick. Please see our Wellness page for a list of current classes, their descriptions, and to sign up.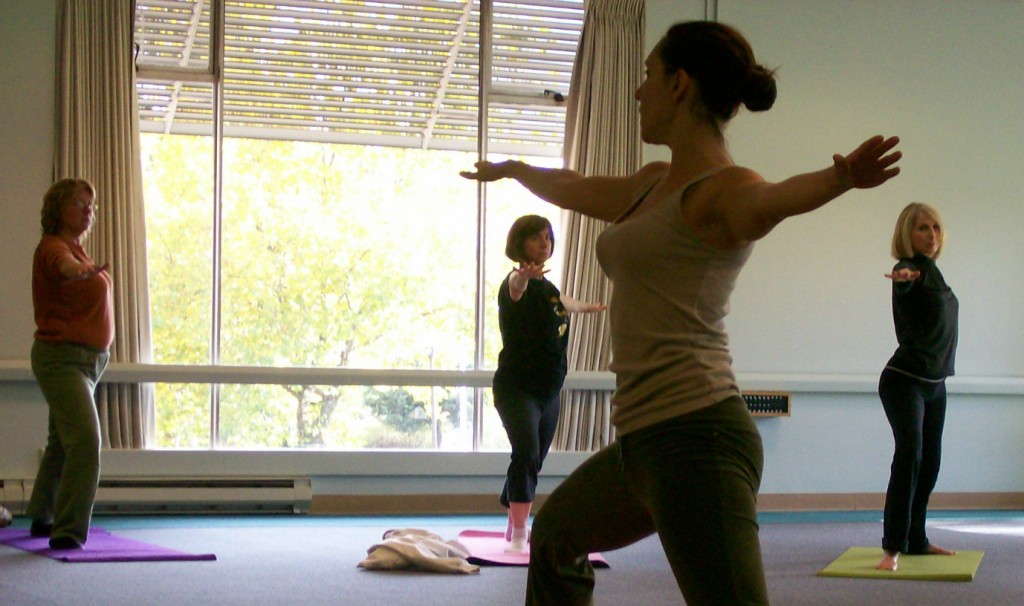 Employee Work Related Injury and Illness Reporting
Pacific Lutheran University (PLU) strives to provide a safe, healthy and secure working environment for all employees. However, when a work related injury or illness occurs (i.e. injury and illness that arise out of, or are incurred in the course of job related activities on behalf of PLU) reporting the injury or illness promptly aids PLU in providing the most appropriate response for the affected employee and assists in returning the employee to work as safely and swiftly as possible.
Any accident, incident, illness or "near miss", no matter how severe the injury or damage, should be reported to your supervisor before the end of your work shift. An accurate and detailed Injury Report Form should be completed by the employee and supervisor at this time and submitted to Human Resources promptly (within 72 hours). This form can be found on the Human Resources website at: https://www.plu.edu/human-resources/documents/file-group/safety.  
Environmental, Health and Safety is responsible for taking appropriate follow-up action, including completing a "root cause" investigation and recommending or implementing appropriate corrective actions to mitigate the unsafe contributing condition(s). This investigation may include interviews, photographs, training/document review and preparation of a written report for all serious injuries and illnesses.  
This injury and illness reporting procedure has been constructed with your best outcome in mind. Please note: injuries or illnesses that are not reported immediately may become impossible to verify. This could cause delays in obtaining workers' compensation benefits or the claim to be denied.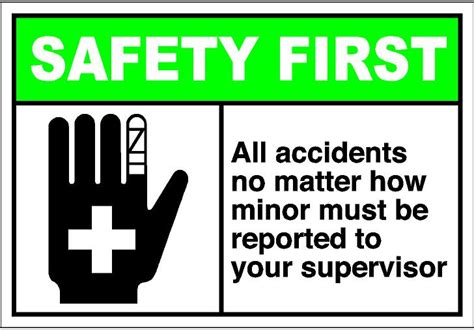 October 16-17: Individual Appointments with the TIAA Consultant
October 24: Campus-wide Lockdown Drill
November 15: Individual Appointments with the TIAA Consultant
November 22-23: Thanksgiving Break
December 13: Christmas Celebration
December 24-January 1: Christmas Break
January 21: Martin Luther King, Jr. Holiday
February 18: President's Day Holiday
February 26-27: Personal and Professional Development Opportunities