Benefits Changes Effective June 1, 2016
Medical Benefits
Due to increased medical plan utilization, higher than anticipated claims, and increasing overall health care costs, PLU was faced with a medical plan renewal increase of 14.5%. The PLU Benefits Committee reviewed several plan and premium modifications. The final recommendation, approved by President's Council, is to continue to offer two health plans with one plan modification to the Access PPO and premium changes to both plans. This brought the final renewal increase on both plans to 11.3%. The modifications to the plans and to premiums align our benefit package with the marketplace and keep overall costs down for employees and their dependents.
With this renewal, the university is increasing its overall contribution to medical insurance by 10%; in addition, the contribution from PLU will move to 92% (was 95%) of the Access PPO Plan. Employee monthly premiums will increase; the amount of the increase will depend on the plan selected.
Insurance premium increases have a compounding effect year after year on employees' take home pay and on the university's budget. That's why it's important for PLU—and for each of us as employees—to work together. The university strives to maintain affordable benefit options, preserve benefit levels, and provide competitive contributions to benefit plans. We can play our part by staying active and fit, living healthy lifestyles, taking preventive measures, and being prudent health care utilizers when care is needed.
Flexible Spending Account (FSA) Reimbursement Plan
For those who elect "employee-only coverage" on the Group Health Essentials Plan: PLU will make a monthly contribution into the Health Care Reimbursement Account of $65 per month / $780 per year.
Just a reminder that this plan has three components:
Premium Conversion Account

– this allows for any premiums you pay for yourself or your dependent(s) to be paid on a pre-tax basis – you're automatically enrolled to cover any out-of-pocket premiums to ensure you receive the tax savings.

Health Care Reimbursement Account

– this is a great way to save taxes on planned medical, dental, or vision expenses you will incur between June 1, 2016 and May 31, 2017. Examples of reimbursement eligible expenses include your medical and dental plan deductibles, office call and prescription drug copays, and costs for eyeglasses or contact lenses not covered under the vision benefit. Click here for more details. You or your eligible dependent(s) (defined by the IRS) do not have to be covered on PLU's benefit plans to be eligible for reimbursement under this plan.

Dependent Care Reimbursement Account

– if you have a qualifying dependent in daycare you can utilize this account to be reimbursed for daycare expenses.
Please note: Now is the time to make new elections for the Health Care and Dependent Care Flexible Spending Accounts for the new plan year beginning June 1, 2016 through May 31, 2017. New and current participants must submit a new enrollment form to elect or continue using the program. A new form is required by the IRS every year.  Click here for the new FSA enrollment form.
Benefits Fair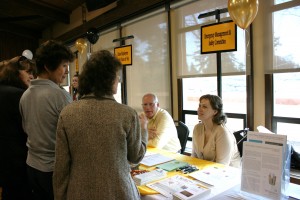 Attend the Benefits Fair to speak with your benefits providers, get information about campus resources, enter our drawing, and participate in our photo contest for an opportunity to win great prizes! Join us Thursday, April 7 from 9:00am – 2:00pm in AUC CK East.

Benefits Fair Photo Contest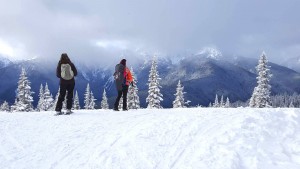 Submit a photo of you and/or your family hiking for an opportunity to win a prize. Photos must be received by 5pm on March 31st. Click here for full details.

ACTS Chiropractic Center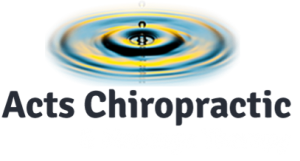 Members of Acts Chiropractic Center will be on hand to provide complimentary 10 minute massages during the Benefits Fair. Please contact Aileen Ochinang at ext. 8146 to schedule your massage session.
Health Care Reform Updates
Preventive Care – Continues to be covered with no cost sharing. To ensure your preventive care visits are coded correctly, remember to indicate "preventive care" when making appointments for routine check-ups. Benefits will be covered in full. Exceptions apply for out-of-network services on the Access PPO plan.
Individual Responsibility Penalty – Health Care Reform requires all individuals to have health insurance. For 2016-2017, the penalty is 2.5% of your family's adjusted gross income. If you or any dependents are not enrolled through PLU's benefits or through other group coverage, please read the next section for more information regarding the Washington Exchange.
2017 Open Enrollment State Exchanges – Any employees or dependents interested in enrolling on the Washington Health Benefit Exchange must be aware of timing for enrollment. If during the year, an individual has a loss of group coverage, they can enroll on an exchange plan at that time. Open enrollment for 2017 exchanges will run from November 1, 2016 through January 31, 2017. For more information on the Washington Exchanges click here.
Open Enrollment - what you need to do by April 29th
Benefits open enrollment is April 1 – 29. All forms are due in Human Resources by April 29. Enrollment changes become effective June 1. Medical and dental premiums for June coverage will be deducted from your May paycheck. Voluntary Term Life insurance premiums and the first monthly contribution to the 2016 – 2017 FSA reimbursement accounts will be deducted from your June paycheck.
Enrollment forms, plan information, and premium rates are available on the Human Resources website and in the online Good Fit Benefit Book (once you are in the Benefit Book, click on "2016 Open Enrollment" in the left hand menu). Prefer to talk? Join us at the Benefits Fair or call Aileen Ochinang at ext. 8146.
Need Help During Open Enrollment?
We're offering several resources:
PLU's Annual Benefits Fair – April 7 from 9am – 2pm in the Anderson University Center, CK East. Representatives from our Employee Benefits program will be present to answer questions and help you understand your benefits. There will also be drawings, a photo contest, food, and fun!
PLU's Good Fit Benefit Book – Go online for more information – benefit summaries, enrollment forms, and more.
Medical Plan Calculator Tool – A cost calculator is available that allows you to input your individual or family information and anticipated claims to help decide which plan is right for you. Check it out here.
Dental Plans

Our benefits with Willamette Dental and Delta Dental of Washington will remain unchanged. Delta Dental of Washington premiums will remain the same.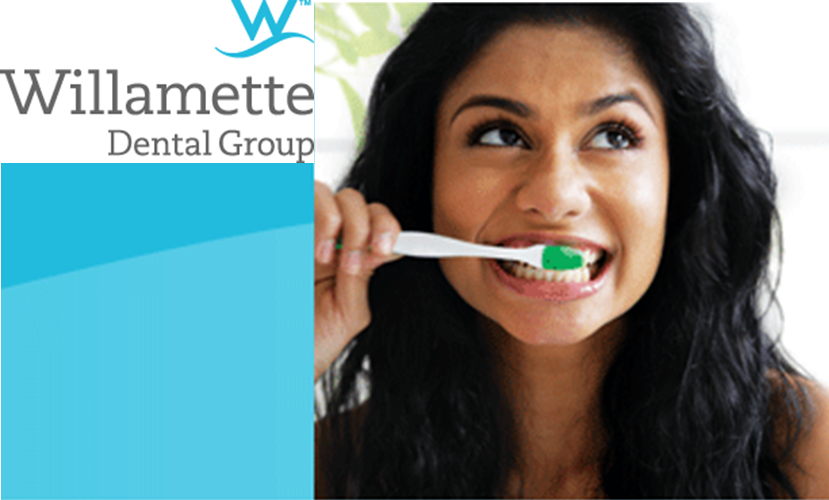 Willamette Dental Plan premiums will increase by 3.3%. PLU's 95% contribution to dental insurance is based on premiums for the Willamette plan. Willamette Dental premiums are going up, resulting in an increase in the university contribution. Since there is no premium increase in Delta Dental of WA, this results in a decrease in payroll deductions or employee contributions on this plan.
What's New at Group Health?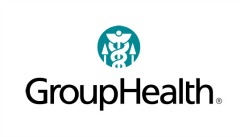 Effective January 1, 2016 Group Health changed their Pharmacy Benefit Network for Access PPO members from MedImpact to Optum Rx.  This means that all prescriptions will be processed through OptumRx.  For employees on the Access PPO plan, this will add an extended network of pharmacies to use when picking up prescriptions. Access PPO Members can use the OptumRx pharmacies in addition to the Group Health pharmacies.
Effective February 1, 2016 Group Health HMO Network no longer coordinates hospital services with Virginia Mason. There is a new hospital relationship with Swedish Health Services. Virginia Mason recently sent out a letter to Group Health members that may have been confusing. There is no impact to anyone enrolled on the Access PPO since Virginia Mason is a contracted preferred provider. If you are on the Essentials plan and residing or coordinating hospital care in Seattle, your Group Health provider will coordinate your in-hospital care through Swedish Health Services.  Click here for more info.
New Online Directory Visually dynamic, the directory will make it easier and more intuitive for Group Health members to find primary care and specialty providers in their network. Finding a provider will closely resemble the online shopping experience offered by many popular websites. Providers can be located by searching for a specialty, network, some health conditions (such as diabetes), or by provider name. You can also search by network. The new directory will include quality ratings – such as those by the National Committee for Quality Assurance (NCQA). And you will be able to review providers and rate your health care experience.
Group Health Announces Agreement to be Acquired by Kaiser Permanente There is no impact to your Group Heath Access PPO or Essentials plans at this time. For up to date information on this subject please go to www.ghcnews.org.
What's New at Willamette?
Effective January 1, 2016, Willamette Dental Group has begun to offer Invisalign treatment as an option for orthodontic patients.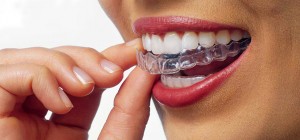 While Willamette Dental has offered options for aesthetic aligners in the past, Invisalign will replace and become the sole option for aesthetic aligner treatment for orthodontia. The Invisalign product and treatment process is the category leader in aesthetic dental aligners and has been found to have superior results to other available products. Eligible patients will enjoy the option of a removable, clear tray system that offers minimal interference with their life but a positive impact on their dental health.
Principal Financial Group Life/AD&D, Voluntary Term Life & Long Term Disability Benefits
Our benefits with Principal Financial Group will remain unchanged.
Term Life and AD&D Benefit – Employees receive a benefit in the amount equal to 1 times your annual earnings, rounded to the next higher $1,000 to a maximum of $1,000,000 at no cost to you. Click to view the Term Life and AD&D Insurance summary.
LTD Benefit – Employees receive a benefit of 60% of your regular earnings to a maximum monthly benefit of $5,000 per month. You must be disabled for 90 days before benefits may be payable. Click to view the LTD insurance summary.
Voluntary Term Life – During open enrollment all employees will have an opportunity to purchase/increase their voluntary term life insurance amount by up to $20,000 (not to exceed the guaranteed issue amount of $200,000), and up to $10,000 for a spouse/domestic partner (not to exceed the guaranteed issue amount of $50,000), without having to answer a statement of health (SOH).
Any amounts purchased in excess of the $20,000 per employee ($10,000 for a spouse/domestic partner) or over the $200,000 guaranteed issue amount ($50,000 for a spouse/domestic partner) will be subject to an SOH. The maximum purchase amount cannot be more than the lesser of 5 times your annual salary or $500,000 ($250,000 for a spouse/ domestic partner). Click to view the Voluntary Term Life enrollment form and AD&D Insurance summary.
Examples:
Designating a Minor as a Beneficiary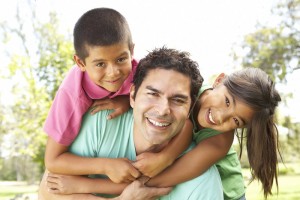 If you name a minor as a beneficiary, we encourage you to complete the Minor Beneficiary – UTMA section on the Principal Financial Beneficiary Designation form, available here. This allows you to designate a custodian for the minor.
If insurance proceeds are payable to a minor and you do not have a custodian named via the beneficiary form, the payment of proceeds may be delayed until the court appoints a custodian for the child's estate. There is a cost involved to obtain custodianship. Naming a custodian at the time you make the designation via the form can help avoid delays and extra court costs associated with minor beneficiary claims.
Talk to Your Benefits Committee
PLU continues to recognize how its benefits package provides you with peace of mind and security; this remains a top priority for the Benefits Committee. Please share your perspectives with us – we welcome your input.
Retirement Reminders
Generally the following length of service and age requirements must be met in order to qualify for regular retirement from PLU:
Must be in a "with benefits" status (.5 FTE or more) at time of retirement, and
Must be at least age 55 at time of retirement, and
Must have at least 10 years of service based on the hire date, or be a tenured faculty member at the time of retirement.
Regular retirees retain the right to reduced tuition under the PLU tuition remission policy. In addition they may retain their parking permits, receive an identification card that allows continued use of the library, athletic facilities and participation in campus events on a discounted or free basis. For staff and administrators, effective June 1, 2016, access to PLU email will end upon retirement.
TIAA Personal Financial Counseling

TIAA is always available to help you make informed financial decisions. During the months of May and June, TIAA Consultants will be offering on-campus financial counseling sessions. See the Calendar section for dates.
To sign up, please visit the TIAA website or call the Bellevue Office at (877) 842-2028.
Assistance for On-Campus Conflicts
It's inevitable that disagreements will arise, even in PLU's working and learning environment. When the prospect of resolving a conflict directly seems unlikely, the University Dispute Resolution Committee (UDRC) is here to help. The UDRC is committed to reducing conflicts and helping members of the PLU community resolve disputes appropriately, expediently, and fairly. UDRC members are trained to provide mediation services, investigate grievances, and assist individuals in improving their conflict resolution skills. Support for on-campus conflicts is available to all faculty, staff, or students.
Grievances may be initiated by contacting the committee at udrc@plu.edu. Please refer to the Personnel Manual for PLU's Grievance Policy and Procedures.
ORCA Gets You Moving!


PLU offers regional transit passes to benefits eligible employees. Faculty and staff receive their ORCA card preloaded with an annual pass good from June through May. The majority of the pass cost is covered by PLU, with a small fee charged to employees. Bring your valid PLU ID to the Concierge Desk in the University Center to purchase an ORCA card.
The benefit will expire May 31, 2016 for faculty and staff who currently have ORCA cards. Our contract for next fiscal year is currently under negotiations. More information will be provided in the coming months. To renew for the next fiscal year (June 2016-May 2017), you'll need to visit the Concierge Desk in May to fill out a renewal form and pay the employee portion of the benefit. Visit Commute Smart for information or contact Gretchen Howell at ext. 7329.
Dependent Tuition Remission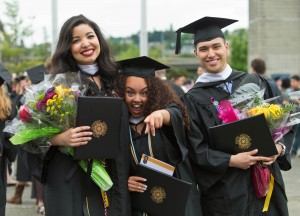 Dependent tuition remission applications for classes taken from June 1, 2016 through May 31, 2017 are due in Human Resources by April 30, 2016. Only one tuition remission application needs to be completed each year. If there is no current, approved remission form on file by April 30, 2016, the remission benefit may be denied.
Visit the Human Resources website for the dependent tuition remission policy and application. If you have questions, please call Gretchen Howell at ext. 7329.
4th Annual Youth Sports Clinic Hosted by PLU Athletics
Join PLU Athletics for a FREE sports clinic open to children in grades 1-6. The clinic will include five breakout sessions where PLU student-athletes will educate participants on various sports through practice drills and exercises. Hear from our athletes during lunch as they discuss living a healthy, active lifestyle. An athlete autograph session will follow.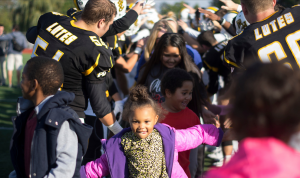 Date: Saturday, April 30,
9:00am – 1:00pm
Place: PLU's Olson Auditorium
Check-in: 8:30am in the Olson Auditorium Lobby, Bldg. 40
A staff member certified in first aid will be on duty at all times. 
For further information, please contact Jessica Roswell at ext. 8504 or roswellj@plu.edu or Jennifer Childress at ext. 7353 or childrjl@plu.edu.
Preventing Workplace Injuries
Do you know which two types of injuries are the leading causes for lost work days and restricted duty days?  If you guessed slip/trip/falls and sprains/strains your intuition would be correct. Slips, trips and falls can result in all types of serious injuries and sometimes leave the injured employee with a lifelong disability. This is why slip, trip and fall awareness and protection are essential elements of personal safety. Click below to read more information about slips/trips/falls and sprains/strains.
After hiring, supervisors should ensure the new employee (or student employee) is familiar with their workplace and work tasks by completing PLU's new employee safety orientation and reviewing the safety training checklist. Additional occupational safety information can be found on PLU's Introduction to Health and Safety website.
Slips – common causes are: wet or oily surfaces; inclement weather hazards; loose or unanchored rugs; and/or flooring with changing degree of traction.
Trips – common causes are: obstructed view; poor lighting; poor housekeeping; wrinkled carpet; cords across walkways; or uneven walking surfaces.
Falls – common causes are: improper use of equipment; horseplay; unfamiliar with work area; overreaching; or skipping steps.
If you see something, say something. The best way to avoid an incident is to survey the work area and address all potential concerns prior to beginning work. Avoidance leads to injury.
Knowing safe lifting procedures may prevent you from experiencing sprain and strain injuries. Stretch just as you would before exercising; use material handling equipment, such as a hand truck, to help lift and carry the object; ask for assistance when moving heavy or awkward loads; keep your ears, shoulders, and hips aligned and square; lift with your legs – not your back; turn your feet – do not twist your back; and hold the object close to your body.
In the event of an accident or injury, as soon as the injured individual is physically able, an injury report form must be completed. The injury report aids in accident investigation, assists in minimizing the injury from reoccurring by correcting unsafe conditions, helps the University process insurance claims, and is reviewed by the PLU Safety Committee. Completed injury report forms are mailed to Human Resources.
Please remember: report job-related injuries to your Supervisor within 72 hours or as soon as possible. Supervisors will investigate accidents to determine root causes, correct hazards contributing to the injury, and discuss the incident in departmental meetings.
If have any questions regarding safety concerns, speak with your supervisor, Safety Committee Representative, or call the EHS&EP Director, Joe Bell, at ext. 7233.
STAY SAFE 24/7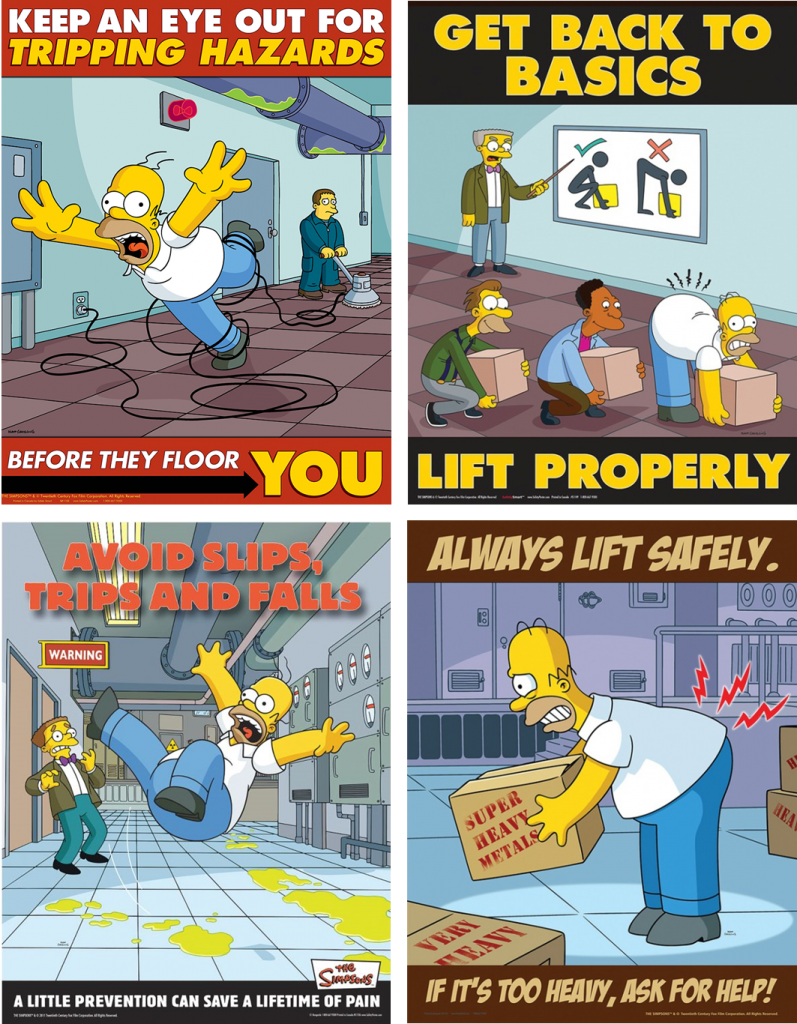 Advantage Home Plus: An EAP Benefit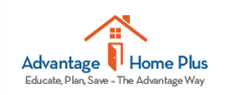 If you are considering making a home purchase and need help finding a mortgage program that matches your economic situation, Advantage Home Plus might be able to help.
As a member of our Employee Assistance Program, Advantage Home Plus offers initial no cost, no obligation consultations. Speak with representatives from Advantage Home Plus at the Benefits Fair on April 7th in CK East.
Call 1-800-376-4603 or email info@AdvantageHomePlus.com
for more information. 

Employee Discount - Tacoma Star Center
Employees of PLU are eligible for a special rate at the STAR Center in Tacoma.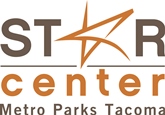 1. Stop by for a tour
2. Show proof of employment
3. Sign up at this special rate: $0 Enrollment (Regular $59) & $24/ month (Regular $26)
Members have access to:
30 group fitness classes each week, including Spin, Zumba, Yoga and more
Fitness facility equipped with all major cardio and strength machines
Kinesis Workout Studio designed for an incredible low-impact, full-body workout
Access to two off-site pools, which includes free lap swim and family swim, plus discounts on swim lessons and aqua fitness classes
Free child watch for up to two hours per day (must have child pass and adult pass)
Discounts at Subway restaurant located inside STAR Center
Personal trainers available
YMCA Joining Fee Waived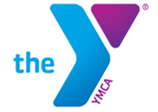 It's a great time to join the YMCA of Pierce and Kitsap County, and if you're a PLU employee joining for the first time, your joining fee is waived. Just take your paystub, LuteCard, or business card to any local branch to sign up. Click for membership rates.
Faculty Excellence Award Winners
Distinguished Staff & Administrator Award Winners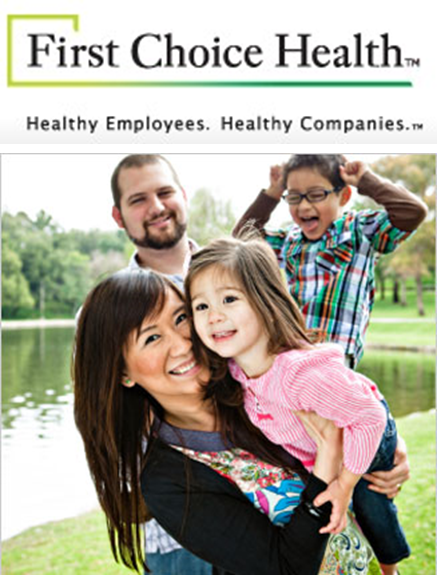 Maintain a Healthy Work - Life Balance with Your EAP
Your  Employee Assistance Program (EAP) is a confidential service designed to connect PLU employees, spouses or domestic partners, and children up to age 26 with experienced counseling professionals for help with personal, family, and work concerns. The EAP is available to provide referrals or assistance on a wide range of issues – from estate planning to substance abuse to adoption, you might be surprised what the EAP can do for you.
While the EAP is good resource in times of stress or hardship, the program also offers helpful online articles, access to webinars and trainings, and even healthy seasonal recipes. Some recent webinar topics include:
Goal Setting for Success
Practicing Gratitude to Produce Happiness
Relaxation Techniques
You or your family members can reach the EAP by phone or online 24 hours a day, 7 days a week at no cost. Call (800) 777-4114 or visit www.FirstChoiceEAP.com and use the username: pacific and password: lutheran to login.
April 1 – 29: Benefits Open Enrollment
April 7: Benefits Fair, 9:00am – 2:00pm, CK East
April 29: All benefits forms due to Human Resources; HR open house
May 2: Youth Sports Clinic, 9:00am – 1:00pm, Olson Auditorium
May 12: Farewell Celebration, 11:00am – noon, Scandinavian Cultural Center
May 17: Individual Appointments with TIAA consultant
May 18: Individual Appointments with TIAA consultant
May 28: PLU Commencement
May 30: Memorial Day Holiday
June 1: All benefits changes go into effect for the 2016 – 2017 plan year
June 21: Individual Appointments with TIAA consultant
June 22: Individual Appointments with TIAA consultant