Benefits Changes Effective June 1, 2017
Medical Benefits:
This year's medical premium increase is 3.2%. PLU will be picking up the increase in overall cost, therefore employees will see no change in premium contributions. Except for some rounding of dollars (making it easier to accommodate semi-monthly payroll deductions), you should see your payroll deduction amounts unchanged from the current year. The Benefits Committee reviewed several plan and premium modifications, but the final recommendation supported by President's Council is to continue to offer the two existing health plans with no plan changes and no change to employee's premium contributions.
In addition, PLU will be including a third medical plan option: a Health Savings Account Medical Plan. This is an opportunity to save in premium dollars for yourself and for your dependents. PLU will also make a contribution to your Health Savings Account (HSA). This will assist in offsetting the additional out-of-pocket expense incurred while enrolled on the Qualified High Deductible Plan with a Health Savings Account (HSA). NOTE: It is important before you enroll in the HSA medical plan that you verify your eligibility to participate in a Health Savings Account. See eligibility checklist below.
Medical Plan Options:
1)Essentials HMO Plan (aka Core)
Benefits will remain the same and employees who elect "employee-only coverage" will continue to receive the current $65/month, $780/year in Health Care FSA contributions.
2)Access PPO Plan
Benefits will remain the same.
3)NEW this year: HSA HMO Plan
A Health Savings Account (HSA) is like a 401(k) for healthcare. It is a tax-advantaged personal savings or investment account that individuals can use to save and pay for qualified health expenses, now or in the future. Paired with a high deductible health plan (HDHP), an HSA is a powerful financial tool that empowers consumers to be more actively involved in their health care decisions. Our HSA accounts will be set up through HealthEquity. Click here for an introduction to HSAs and choose the "Saving the day with an HSA" video.
Medical Plan Premiums:
1)Essentials HMO Plan – PLU 's contribution is increasing from $465.70 to $483.06. The employee-only premium will remain at $15.00 per month (same as last year).
2)Access PPO Plan – PLU's contribution is increasing from $576.09 to $598.98. The employee-only premium will remain at $50.10 per month (same as last year) – still well below the average premium an employee makes for medical plan coverage.
3)HSA HMO Plan – The employee-only premium will be $10.00 per month. PLU's contribution is $427.60.
HSA Eligibility: To establish and contribute to an HSA, an individual must:
Be covered by a qualifying High Deductible Health Plan (HDHP) that meets federal requirements. (PLU's new HSA HMO Medical Plan meets this requirement).
Not have any non-HDHP health coverage (This means if you are enrolled on a spouse's low deductible plan, you are not eligible to participate in an HSA). Plans such as accident, dental, vision, workers' compensation, disability, or long-term care coverage, do not affect the individual's eligibility for an HSA.
Not be enrolled in Medicare. Medicare beneficiaries cannot contribute to an HSA; however, they may spend money contributed to an HSA prior to their enrollment in Medicare.
Not have a health reimbursement arrangement (HRA) or a health flexible spending account (HFSA). This means that you are not eligible to participate in the HSA if you or your spouse is enrolled in a General Purpose Health Care FSA; however, certain limited-purpose HRAs and HFSAs are allowed. For example, an HRA or HFSA that reimburses only dental and vision expenses is a limited-purpose plan.
Not be claimed as a dependent on someone else's tax return.
To find out more about HSAs, click on the following links: "How Do HSAs Work?" and HSA FAQs and List of HSA Eligible Expenses.
Details of the new HSA HMO Plan:
PLU will contribute $75/month, $900/year (employee only) or $150/month, $1,800/year (employee and dependents) to the employee's Health Savings Account.
You, as a participant in the HSA can contribute in 2017 up to a combined total (Employer + Employee) of $3,400 to your HSA when enrolled as an employee only. You can contribute up to a combined total of $6,750 to your HSA account when enrolled as employee + dependent(s).
Deductible:

$1,500 Individual (Employee only enrollment)
$3,000 Family (Family unit = Employee + 1 or more dependents)
This means that if you are enrolled as a family unit you will be subject to the $3,000 deductible prior to the health plan paying for any services (except preventive care, vision exam and vision hardware benefit).


This plan acts as a Major Medical plan – assume everything except Preventive Care is subject to the deductible (even prescription drugs). After the deductible has been reached, the plan pays 80% (except in the case of prescriptions) when using a Kaiser Permanente Provider.
Out-of-Pocket Maximum: (This includes all cost shares – deductible, coinsurance, copays)

$3,500 Individual (Employee only enrollment)
$7,000 Family (Family Unit = Employee + 1 or more dependents)

Preventive Care: continues to be covered at 100%, deductible is waived. Preventive Care includes Well-Care physicals, Immunizations, Pap smear exams and Mammograms.
Prescriptions:

Once the deductible has been reached, the following copays will apply:

Generic drugs: $15 copay (per 30 day supply)
Preferred Brand Name drugs: $30 copay (per 30 day supply)

Vision Exam & Hardware: One routine vision exam (every 12 months) paid in full; deductible and coinsurance waived. Hardware provided up to $250 every 12 months (members age 19 and over). For members under 19, one pair of frames and lenses per year or contact lenses covered at 50%.
Need Help During Open Enrollment?
We're offering several resources:
PLU's Annual Benefits Fair – April 13 from 9am – 2pm in the Anderson University Center, CK East. Representatives from our Employee Benefits program will be present to answer questions and help you understand your benefits. There will also be drawings, food, and fun!
Educational Sessions – Two sessions will be offered regarding the Health Savings Account Plan during the Benefits Fair. Sessions will be held in AUC 201 on April 13 from 10:00 – 10:45am and 11:15am – 12pm.

PLU's Good Fit Benefit Book – Go online for more information – benefit summaries, enrollment forms, and more.
Medical Plan Calculator Tool – A cost calculator is available that allows you to input your individual or family information and anticipated claims to help decide which plan is right for you. Check it out here.
Flexible Spending Account (FSA) Reimbursement Plan
For those who elect "employee-only coverage" on the Kaiser Permanente Essentials Plan:
PLU will make a monthly contribution into the Health Care Reimbursement Account of $65/month, $780/year.
Just a reminder that this plan has three components:
1) Premium Conversion Account – this allows for any premiums you pay for yourself or your dependent(s) to be done on a pre-tax basis – you're automatically enrolled to cover any out-of-pocket premiums to ensure you receive the tax savings.
2) Health Care Reimbursement Account – this is a great way to save taxes on planned medical, dental or vision expenses you will incur between June 1, 2017 and May 31, 2018. Examples of reimbursement eligible expenses include your medical and dental plan deductibles and office call and prescription drug copays, and costs for eyeglasses or contact lenses not covered under the vision benefit. You or your eligible dependent(s) (defined by the IRS) do not have to be covered on PLU's benefit plans to be eligible for reimbursement under this plan.
3) Dependent Care Reimbursement Account – if you have a qualifying dependent in daycare you can utilize this account to be reimbursed for daycare expenses.
Please Note:  Now is the time to make new elections for the Health Care and Dependent Care Flexible Spending Accounts for the new plan year beginning June 1, 2017 through May 31, 2018.
Click here for the new FSA enrollment form.
Open Enrollment - what you need to do by April 28
Benefits open enrollment is April 3 – 28. All forms are due in Human Resources by Friday, April 28. Enrollment changes become effective June 1. Medical premiums, dental premiums, and HSA contributions for June coverage will be deducted from your May paycheck. Additional Life insurance premiums and the first monthly contribution to the 2017 – 2018 FSA reimbursement accounts will be deducted from your June paycheck(s).
Enrollment forms, plan information, and premium rates are available on the Human Resources website and in the online Good Fit Benefit Book (once you are in the Benefit Book, click on "2017 Open Enrollment" in the left hand menu). Prefer to talk? Join us at the Benefits Fair or call Aileen Ochinang at ext. 8146.
What's New with Health Care Reform-Legislative/Regulatory Changes:
Preventive Care – Continues to be covered with no cost sharing. To ensure your preventive care visits are coded correctly, remember to indicate "preventive care" when making appointments for routine check-ups. Benefits will be covered in full. Exceptions apply for out-of-network services on the Access PPO plan.
Individual Responsibility Penalty – Health Care Reform requires all individuals to have health insurance. For 2017, the penalty is 2.5% of your family's adjusted gross income. If you or any dependents are not enrolled through PLU's benefits or through other group coverage, please read the next section for more information regarding the Washington Exchange.
2018 Open Enrollment State Exchanges – Any employees or dependents interested in enrolling on the State Exchange must be aware of timing for enrollment. If during the year, an individual has a loss of group coverage, they can enroll on an exchange plan at that time. Open enrollment for 2018 exchanges will run from November 1, 2017 through January 31, 2018.
NEW this year: The Standard Group Life/AD&D, Additional Life & Long-Term Disability Benefits
Effective with our June 1, 2017 renewal, PLU will be moving our Basic Life, Accidental Death & Dismemberment, Long-Term Disability and Additional Life benefits to The Standard. Policy provisions and premium rates are comparable or better.
Basic Life and AD&D Benefit – Employees will continue to receive a benefit in the amount equal to 1 times your annual earnings, rounded to the next higher $1,000 to a maximum of $1,000,000 at no cost to you. Click to view the Basic Life and AD&D Insurance summary.
LTD Benefit – Employees will continue to receive a benefit of 60% of your regular earnings to a maximum monthly benefit of $5,000 per month. You must be disabled for 90 days before benefits may be payable. Click to view the LTD insurance summary.
Additional Life – NEW Guarantee Issue Amount: $350,000 (was $200,000). NOTE: this is a one-time open enrollment offer with The Standard and anyone not electing additional life coverage, or not electing a higher amount of life insurance, will be subject to a Medical History Statement (MHS) in the future.
CURRENT PARTICIPANTS – If you are currently enrolled in Voluntary Term Life insurance through Principal, your coverage will continue and will be moved automatically to The Standard. This coverage is now called Additional Life. You are not required to complete a new enrollment form unless you want to make a change to your policy amount or terminate your coverage. Information and enrollment forms can be found in the Good Fit Benefit Book.
During open enrollment all employees will have an opportunity to purchase/increase their additional life insurance amount up to $350,000 (in $10,000 increments), spouses may purchase/increase additional life insurance up to $50,000 (in $5,000 increments) and children may purchase/increase additional life insurance up to $10,000 (in $2,500 increments), without having to secure medical underwriting approval and submit a Medical History Statement (MHS).
Any amounts purchased over the $350,000 guaranteed issue amount ($50,000 for a spouse/domestic partner) will be subject to a Medical History Statement (MHS). The maximum purchase amount cannot be more than the lesser of 5 times your annual salary or $500,000 ($250,000 for a spouse/ domestic partner). Click to view the Additional Life Insurance summary.
Examples:
Maintain a Healthy Work - Life Balance with Your EAP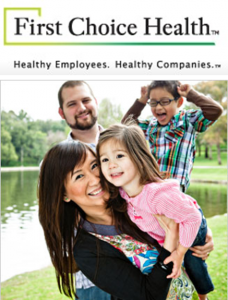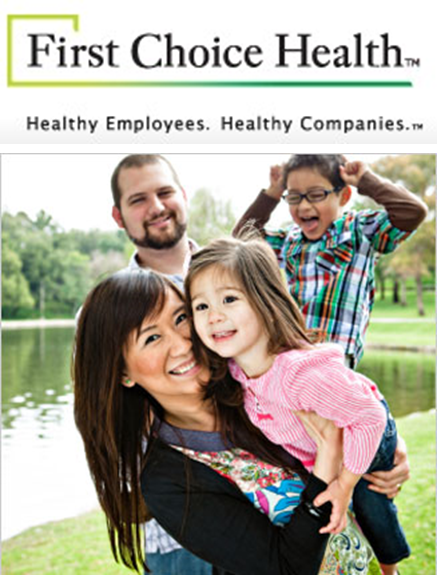 Your Employee Assistance Program (EAP) is a confidential service designed to connect PLU employees, spouses or domestic partners, and children up to age 26 with experienced counseling professionals for help with personal, family, and work concerns. The EAP is available to provide referrals or assistance on a wide range of issues – from estate planning to substance abuse to adoption, you might be surprised what the EAP can do for you.
While the EAP is good resource in times of stress or hardship, the program also offers helpful online articles, access to webinars and trainings, and even healthy seasonal recipes. Some recent webinar topics include:
Goal Setting for Success
Practicing Gratitude to Produce Happiness
Relaxation Techniques
You or your family members can reach the EAP by phone or online 24 hours a day, 7 days a week at no cost. Call (800) 777-4114 or visit www.FirstChoiceEAP.com and enter the username: pacific.
Is VanPool Right For You?
A Pierce Transit vanpool is a group of 5 to 15 people sharing the ride in a multi-passenger van. Vanpools serve groups traveling to and from work, whose trip origin or destination is within Pierce County. Vanpool fares cover fuel, maintenance and insurance costs.
All PLU faculty and staff with an ORCA card may vanpool for FREE. Vanpool incentives are offered throughout the year. New (brand new or returning after 1+ year) vanpoolers will receive a $50 gift code. Visit http://www.piercetransit.org/vanpool-rewards/ for more information.
Pierce Transit's staff is eager to assist you with forming or joining vanpools. PLU will be hosting an informational vanpool session on Tuesday, April 18 from 12:00-1:00 pm in Karen Hille Phillips Center, Room 201. If you would like to attend, please reply via email at crosgrgm@plu.edu.
Feel free to contact Pierce Transit for more information at http://www.piercetransit.org/contact-vanpool/ or 253-581-8000.
Employee Discount - Tacoma Star Center
Employees of PLU are eligible for a special rate at the STAR Center in Tacoma.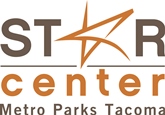 1. Stop by for a tour
2. Show proof of employment
3. Sign up at this special rate: $0 Enrollment (Regular $59) & $24/month (Regular $26)
Members have access to:
30 group fitness classes each week, including Spin, Zumba, Yoga and more
Fitness facility equipped with all major cardio and strength machines
Kinesis Workout Studio designed for an incredible low-impact, full-body workout
Access to two off-site pools, which includes free lap swim and family swim, plus discounts on swim lessons and aqua fitness classes
Free child watch for up to two hours per day (must have child pass and adult pass)
Discounts at Subway restaurant located inside STAR Center
Personal trainers available
YMCA Joining Fee Waived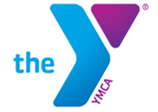 It's a great time to join the YMCA of Pierce and Kitsap County, and if you're a PLU employee joining for the first time, your joining fee is waived. Just take your paystub, LuteCard, or business card to any local branch to sign up.
April 1 – 28: Benefits Open Enrollment
April 13: Benefits Fair, 9:00am – 2:00pm, CK East
April 13: HSA Educational Session, 10:00 – 10:45am, AUC 201
April 13: HSA Educational Session, 11:15am – noon, AUC 201
April 19: Individual Appointments with TIAA consultant
April 20: Individual Appointments with TIAA consultant
April 28: All benefits forms due to Human Resources
May 11: Farewell Celebration, 11:00am – noon, Scandinavian Cultural Center
May 23: Individual Appointments with TIAA consultant
May 24: Individual Appointments with TIAA consultant
May 25: PLU Commencement
May 30: Memorial Day Holiday
June 1: All benefits changes go into effect for the 2017 – 2018 plan year