Semmelle Ford Abraham '04
Major: English
Relationship Manager, SS&C Technologies, Inc.
"Humanities and the Arts are really my natural passions (I started at PLU as a Vocal Performance major), and as such, the biggest challenge I face in my career is overcoming what feels like an unnatural passion for technology. However, as a Relationship Manager, I really get to marry my love for communication, writing, organization and project management with a growing appreciation for technology and the ways in which it can make my clients' work much more efficient and exact.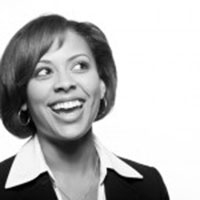 "I feel so accomplished when a client calls or emails to let me know that my assistance or recommendation has made their work lives easier and happier.
"I was truly able to cultivate a respect and affection for writing and the beauty and power of its mechanics through my work in the English Department at PLU. I was encouraged to think, speak, and write boldly and unapologetically. And most importantly, I was given the tools, foundation, and faculty support to flourish during and long after my time at PLU."