Rachel Diebel '16
Major: English (Literature)
Minors: Communication, Women's and Gender Studies, and Printing and Publishing Arts.
Editorial Assistant

St. Martin's Press
"In my experience, PLU provided a wonderful foundation for me to go out and build on, both in my graduate school classes and in my career. I loved my time there and I feel like I was as prepared as I could be to go face the world outside of college.
"I now work as an editorial assistant at St. Martin's Press, which is an imprint of Macmillan publishers. I work on mostly women's fiction and suburban thrillers, which are the kind of books my boss does, and I'm working towards being able to acquire my own! When I can acquire I'll be doing mostly young adult fiction, as that is my particular area of interest.
"Publishing works in three seasons — Winter, Spring/Summer, and Fall — and we work about a year ahead, so prepping for our seasons always overlaps. All of my books are always in wildly different stages of the publishing process, so my day to day differs depending on what books I'm working on.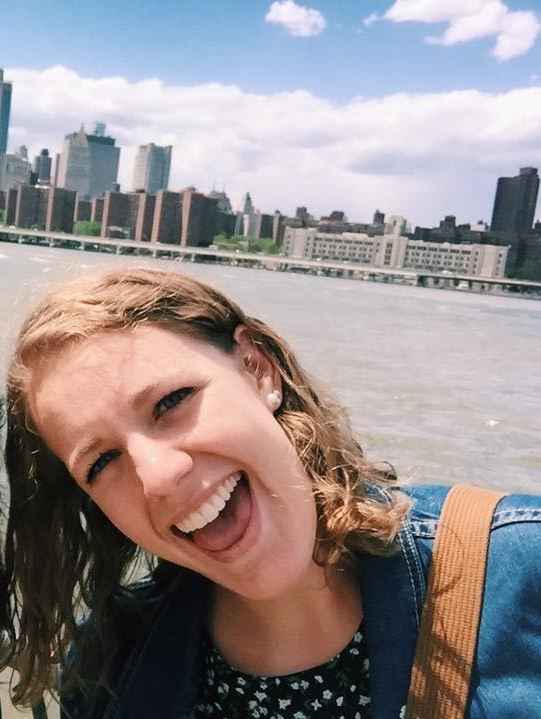 "I spend a lot of time on email just managing the schedules for each book, making sure things are on time and getting approved, making sure authors are meeting deadlines, putting out any fires that come up, that kind of thing. I write a lot, mostly jacket copy for my boss' books, but also discussion questions, editorial letters, lots of different things.
"And I, of course, read a lot, although I only get to read in the office when I'm lucky. Most of the time that's weekend or evening work! But I get to read books in all kinds of stages of being written – manuscripts that we are considering buying, first drafts from authors we already publish, final books, everything.
"Every time I have to put together a discussion guide for one of my boss' books I thank my PLU English professors for making me write so many discussion questions throughout my undergraduate career. Since I was a PPA major, a lot of what I learned in those classes is particularly applicable, especially copyediting skills and even the basic knowledge of how publishing works. Some assistants come in to the industry totally blind, but I had a little bit of a leg up!
"Beyond that, my classes and experiences at PLU taught me time management and problem-solving skills, both of which I use every single day in my job here. Also the ability to read quickly – sometimes I have to read an entire novel in one evening, and PLU (and especially IHON) classes trained me for that!"