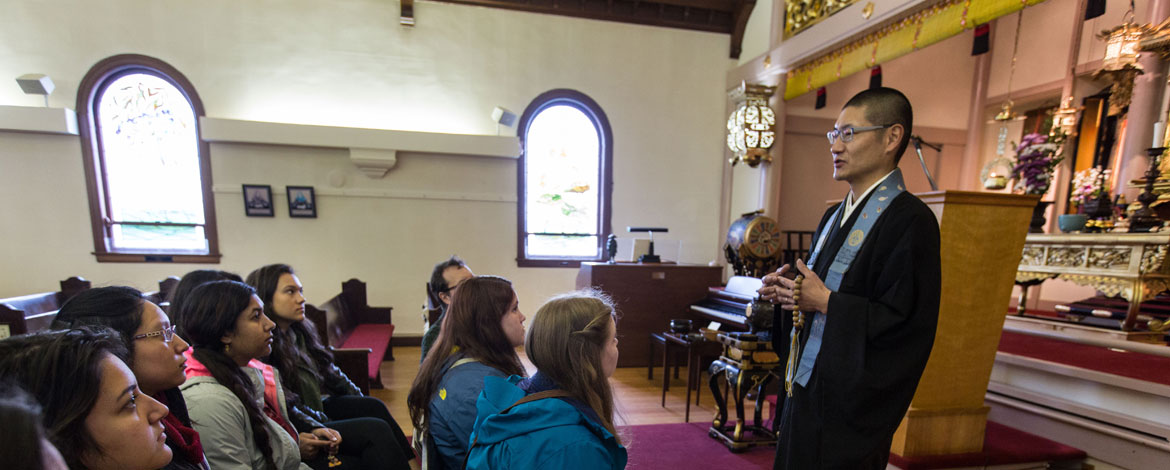 Community Engaged Learning (CEL) Courses 2018-2019
CEL courses include service-learning, community-based learning and community-based research.
Fall Semester 2018
Islam in America – Prof. Seth Dowland
Religion 230
Students will hear from local community leaders and visit local Islamic Centers.
Church History Studies – Orthodox Christianity – Prof. Brenda Llewellyn Ihssen
Religion 341
This course is an inclusive study of the history, theology and spiritual culture of global and local forms of Orthodox Christianity and includes visits to local congregations, a local monastery and a guest speaker.
J-term 2019
Public and Professional Writing – Prof. Scott Rogers
English 323
Introduces effective strategies for planning, drafting, and revising a range of written genres for real-world audiences, in the community and online. Students will participate in writing projects with local community partners.
Native Traditions of the Pacific Northwest – Prof. Suzanne Crawford-O'Brien
Religion 393
This course focuses on three key themes: food sovereignty, expressive arts, and health and
healing. Students will explore these themes through four day-long field trips to local tribal communities.
Spring 2019
Buddhism in Tacoma – Prof. Erik Hammerstrom
Religion 393
Zen and Pure Land Buddhist paths to enlightenment are the two most prominent practices of Buddhism in East Asia and they are well represented in Tacoma. Course includes the historical development of these two forms of Buddhist praxis in Asia and the often rocky history of immigration from Asia that brought these traditions to the U.S. and specifically to the Puget Sound region, and examine the intersection of race and Buddhism in America today. Students will visit local Buddhist temples and communities and engage in service learning.