2016 Koller/ Menzel Memorial Lecture
"Hastening Death by Voluntarily Stopping Eating and Drinking: Clinical, Legal, Ethical, Religious, and Family Perspectives"
2013 Koller/ Menzel Memorial Lecture
"A New Understanding of the Morality of War"
Professor McMahan discussed the debate between traditional just war theorists and revisionist just war theorists, arguing in favor of revisionism over traditionalism. He also explained the differences between the implications of the two approaches for such issues as preventive war, humanitarian intervention, and targeted killing.
Jeff McMahan is Professor of Philosophy at Rutgers University a Fellow of the Uehiro Centre for Practical Ethics at Oxford University. He is the author of The Ethics of Killing: Problems at the Margins of Life and Killing in War.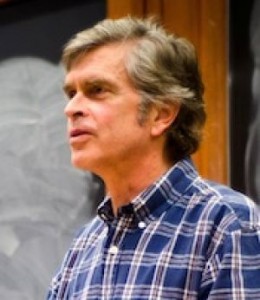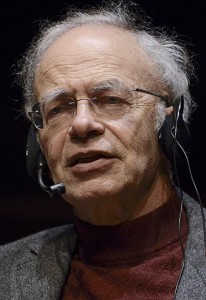 2007 Koller Memorial Lecture
"Global Poverty: What Are Our Obligations?"
Singer is an internationally renowned philosopher. At his evening lecture, he discussed the ethical implications of global poverty. His most famous early work, "Animal Liberation," is credited with philosophically launching much of the animal rights movement. Singer's work also addresses world hunger, charitable giving by citizens of affluent countries, biomedical ethics and the biological origins of morality.
Dr. Peter Singer, Ira W. DeCamp Professor of Bioethics at Princeton University, and a Laureate Professor at the Centre for Applied Philosophy and Public Ethics at the University of Melbourne
2001 Koller Memorial Lecture
Robert N. Bellah, American sociologist and the Elliott Professor of Sociology at the University of California, Berkeley
1996 Koller Memorial Lecture
A Dialogue between Dax Cowart and Yale Law Professor Robert Burt