Legislative Internship Program in Olympia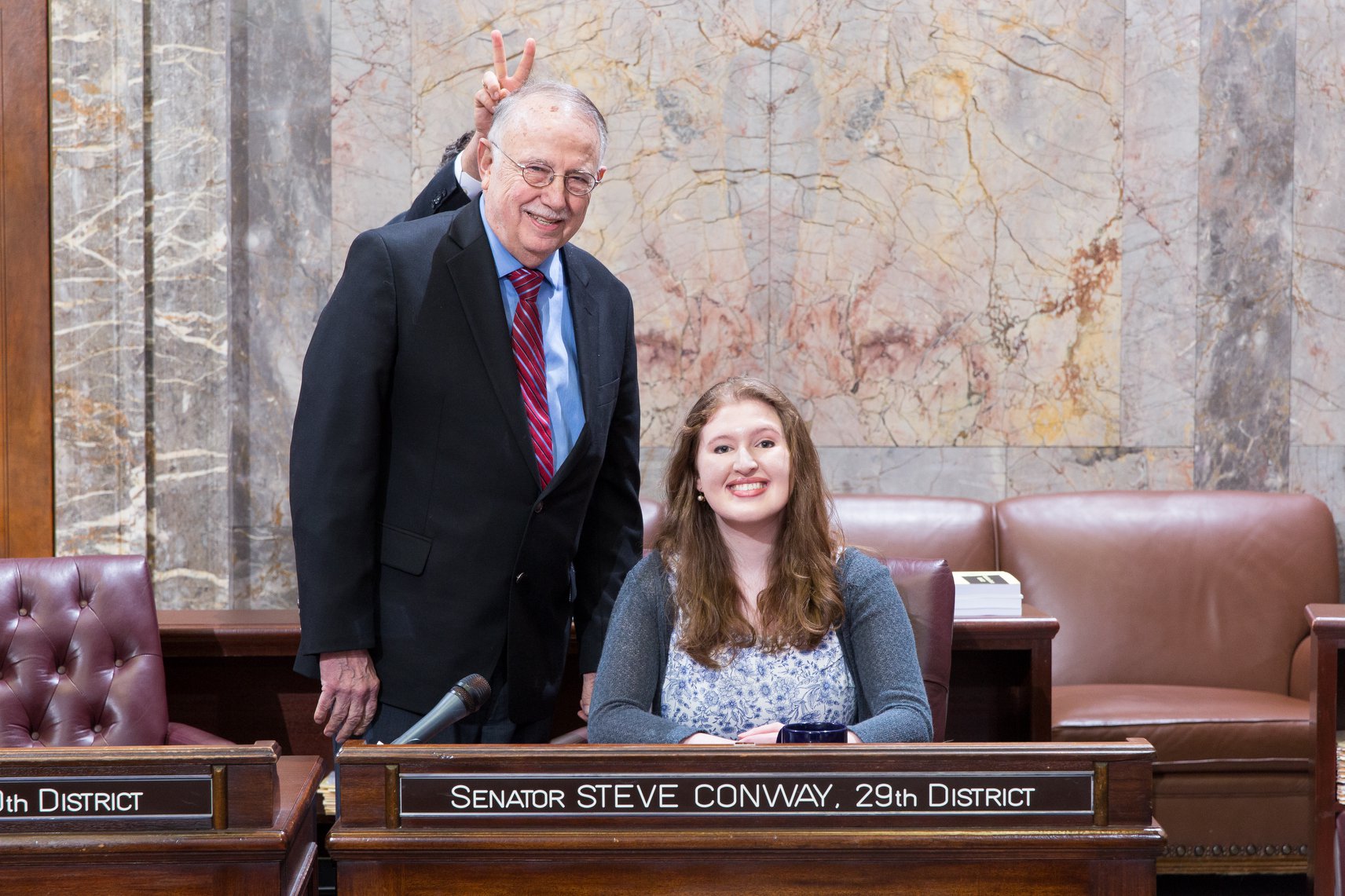 August 14, 2018
Two activities particularly excite Libby Postovoit '19: writing and learning other people's stories. Her education at Pacific Lutheran University empowered her to pursue both these passions as an intern at the Washington State Legislature.
Libby developed an interest in public policy during her time writing political stories for the PLU Mast. She chose to major in English in order to make writing her career.
Last fall she was accepted into the competitive Washington State Legislative Internship Program for the 2018 legislative session. Roughly 70 college juniors and seniors statewide are selected each year to intern full-time for state congressional offices in Olympia. Through this paid internship, students receive college credit and work experience.
Libby interned in the office of Senator Steve Conway, who represents Washington's 29th Legislative District. The district includes Parkland and PLU. Her day to day work included greeting office visitors and communicating with constituents over phone and email. Near the end of the legislative session, she and a group of interns traveled to Victoria to learn about government in British Columbia.
Libby's Humanities background provided insights for both the internship and her future career. "Words are just as powerful in conversation as they are on a page or screen," she said. "As a student of words, I am especially well-equipped to inform, encourage, and help others feel welcome." With this in mind, she applied literary concepts emphasized in her English coursework, such as tone and style, as she interacted with constituents.
As a legislative intern, Libby gained an inside view of state politics and valuable networking connections. However, her favorite part of the internship was demonstrating empathy through her writing. "The most important lesson I learned as both an intern and a writer was to show love to my audience," she said. "Constituent correspondence is all about expressing care."