Impact maintains a staff of several designers to offer innovative branding, product design and advertisements. Any advertising channel provided by Impact can also be designed by Impact for a design fee. In some instances, design is included in the price.
Impact is designed to be a "one-stop shop" for clients who request design work. When presented with details about an event or organization, the Impact designers are available to create a wide range of products, including but not limited to: posters, logos, web material and apparel.
Check out more examples of work in our portfolio.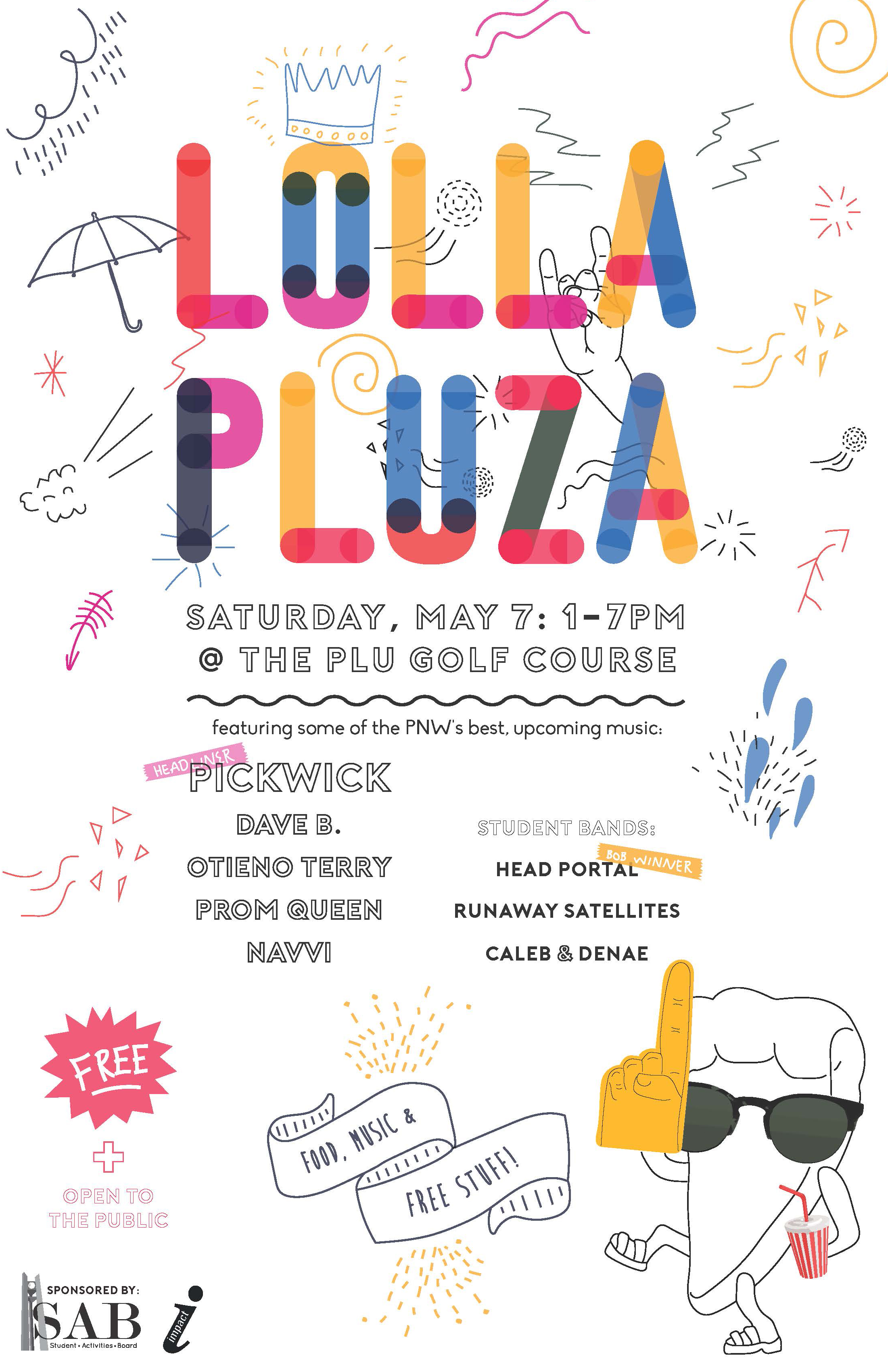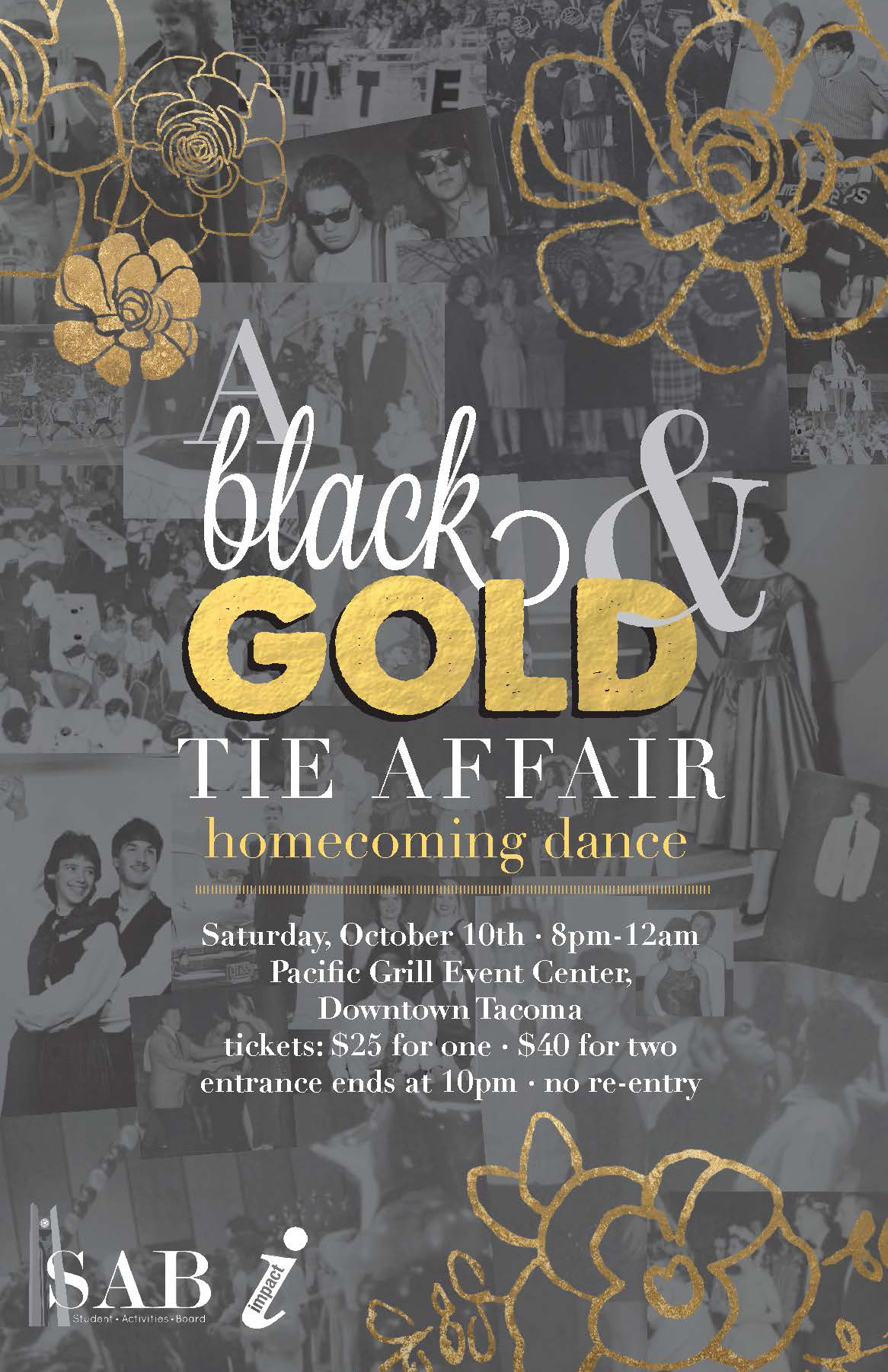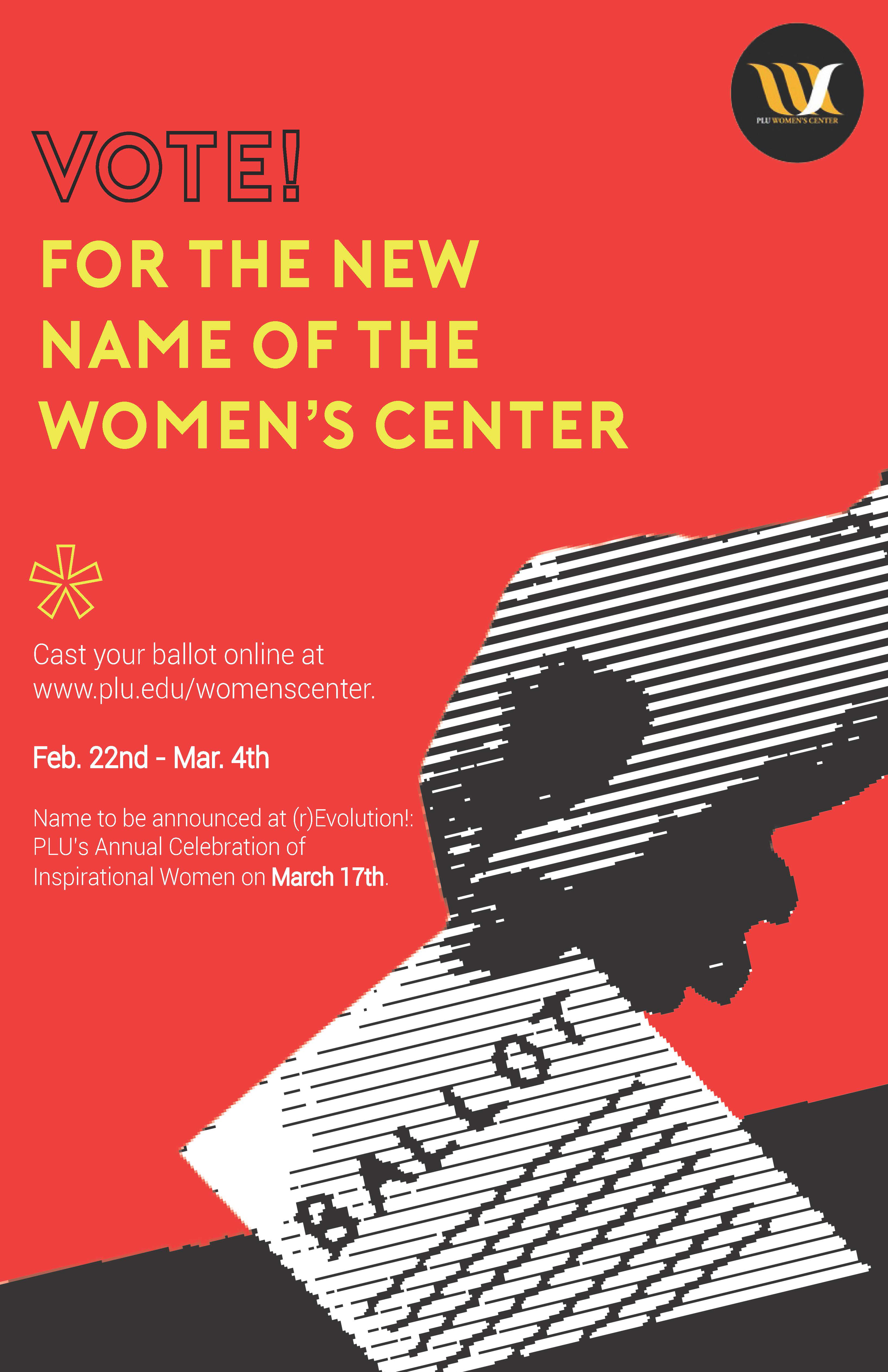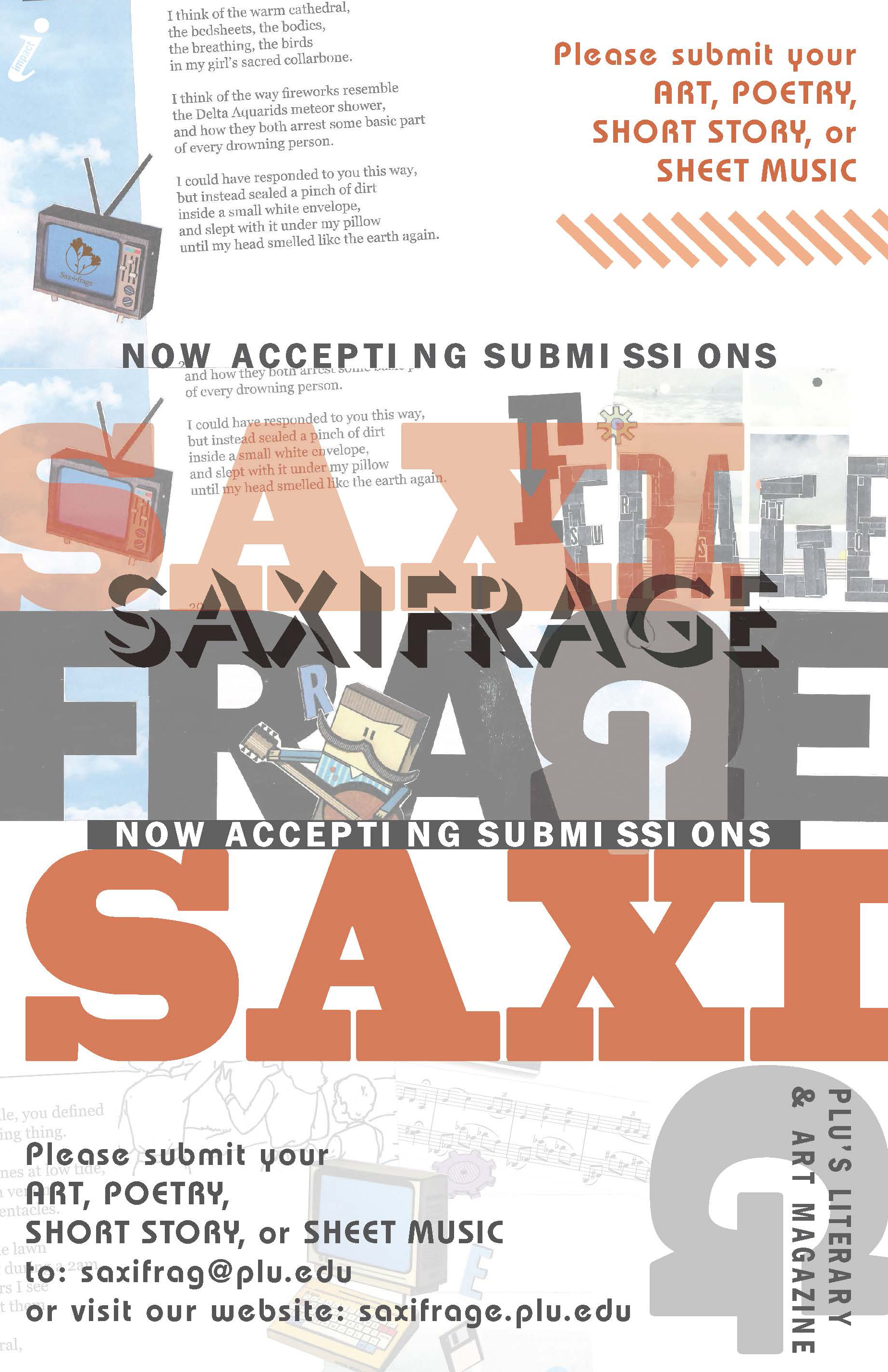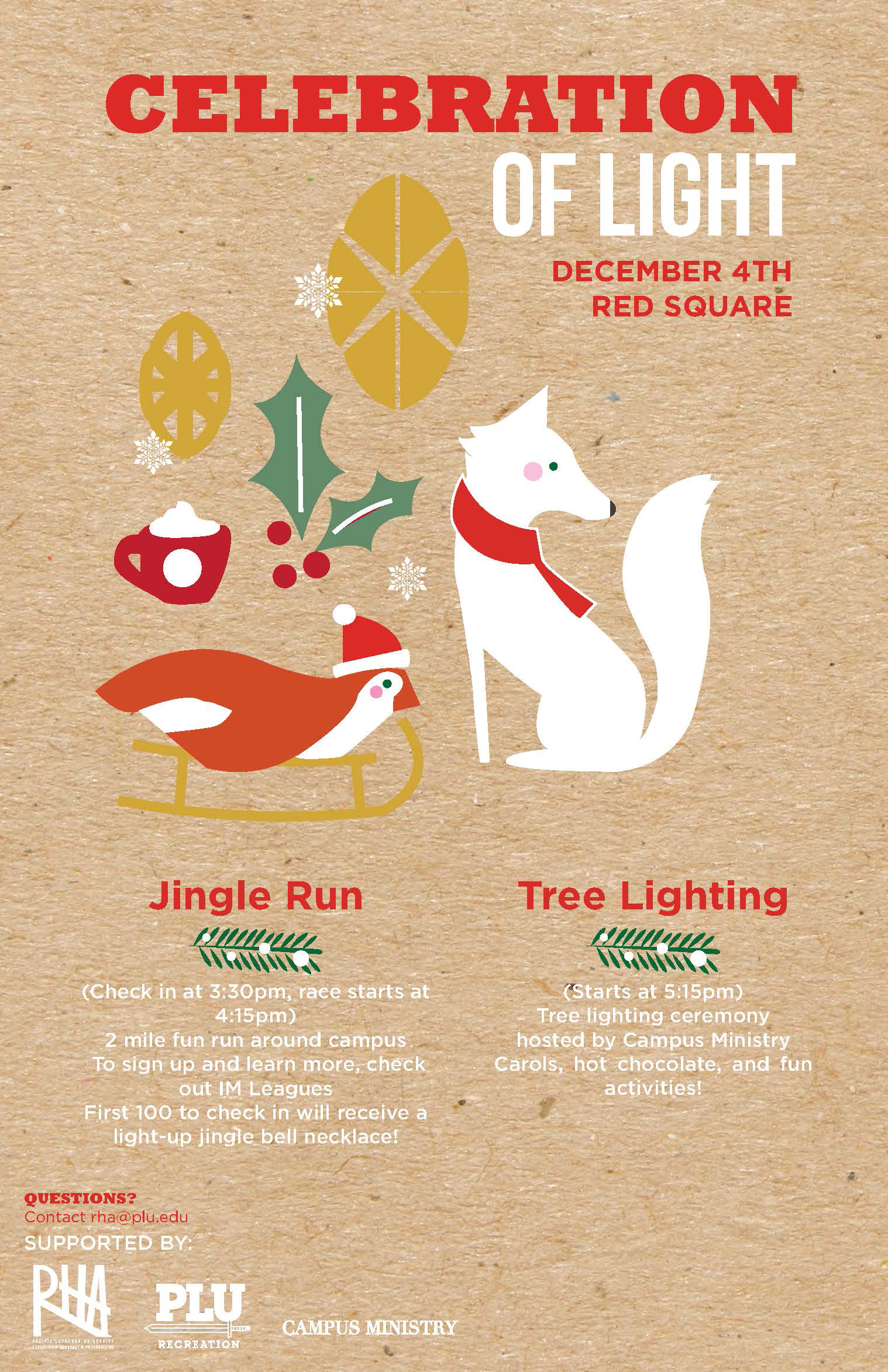 B&W Poster – $30 (11×17″)
Color Poster – $50 (11×17″), $40 (8.5×11″)
Logos & T-Shirts – $65
Please contact us for quotes on other projects
Impact now offers promotional and event-coverage video and photo services. Based on the availability of student photographers and videographers, Impact can provide a variety of services spanning from a 15 minute photobooth to a 2 minute promotional video.
Due to the unique nature of photo/video projects, prices will vary depending on time commitment, staffing needs and editing process. All video requests should be submitted 2 weeks or more before the video is needed. In general, projects will be based on the following starting prices:
Promotional or Event Coverage Photo – $80
Promotional or Event Coverage Video – $100
Impact maintains two televisions in the Anderson University Center: one located outside of the ASPLU office and one across from Old Main Market. Clients can purchase ad space for a static image advertisement or moving video advertisement. These advertisements will be presented alongside a live feed of the Campus Calendar.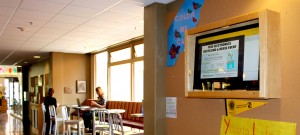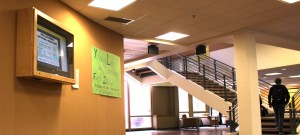 Dining and Culinary Services feature advertising space on tables in The Commons in the Anderson University Center. Impact works with clients in reserving advertising space, design, printing, cutting and delivery. If you have already designed an advertisement, we'd be happy to print and deliver for you.
Interested in Impact designing an ad? Click the button below. If you have a pre-designed ad but would like assistance with printing, cutting and delivery, click here.
B&W on White* – $15
B&W on Color* – $20
Color on White* – $25
*Includes design, printing, cutting & delivery
Printing & Delivery – $8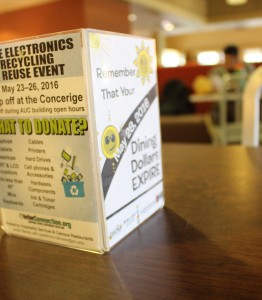 As a service to the University's groups and organization, Impact offers free distribution of posters to the 29 boards we maintain, however this is on a basis of first come, first serve. All posters brought to the Impact office are expected to have already been stamped and approved by the SIL front desk workers in AUC 140. Space fills up quickly, so we recommend that you bring your poster in a week or more before you would like it distributed.
A map of Impact boards can be found here. Distribution Policies can be found here.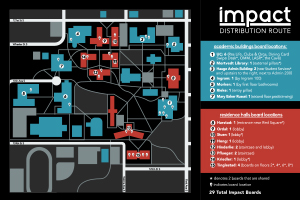 Impact prints pre-designed posters, table top ads, and other printing jobs. The most common printing product is poster packages, which are usually then distributed on the Impact Boards.
Poster Packages (30 copies to be distributed):
8.5×11″ (20# white, color) – $7.50
11×17″ (20# white, color) – $20
B&W Printing:
8.5×11″ – 20# white ($0.05/sheet), 20# colored ($0.10/sheet), 70# or 90# white ($0.40/sheet)
11×17″ – 20# white ($0.30/sheet), 60# colored ($0.40/sheet), 70# white ($0.75/sheet)
Color Printing:
8.5×11″ – 20# white ($0.25/sheet), 70# or 90# white ($0.50/sheet)
11×17″ – 20# white ($0.30/sheet), 70# white ($0.75/sheet)