Learn the Language of the World's Fastest Growing Economy
China is presently the world's most populous country and commands the globe's fastest growing economy. In the past two decades, China has emerged from an isolated and underdeveloped country to claim an increasingly important role in world politics and the global economy. Mandarin Chinese consequently is becoming an increasingly important medium of cultural, educational and commercial exchange in the world.
Did You Know?
Speaking Chinese gives you access to a language spoken by more people than any other language in the world. Period.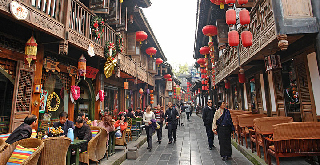 Approximately one-fifth of the world's population today speaks Mandarin Chinese, making it the most spoken language in the world today. It is not only the official language in the People's Republic of China and in Taiwan – it is also widely used throughout such Southeast Asian countries as Singapore, Malaysia and Indonesia, and in Chinese communities around the world.
Many experts predict that the 21st century will be the century of Asia, especially of China. "Language exerts hidden power, like the moon on the tides." – Rita Mae Brown.
The ability to communicate in Chinese will open you to a world of opportunities no matter what your career pursuits are, whether in trade, law, politics, the humanities, science and technology, education or other fields.
Furthermore, through the study of Chinese you not only acquire a language skill, but open yourself to an understanding and appreciation of China's history and culture, and in return a richer experience of our world's cultural diversity.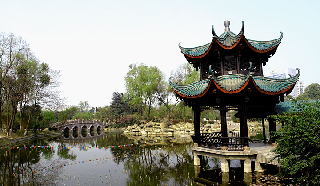 The Chinese language and literature program offers elementary Chinese (101/102) and intermediate Chinese (201/202), the completion of which satisfies the language requirement for prospective majors in Chinese Studies, one of PLU's growing interdisciplinary programs, and the general foreign language requirement for students who intend to major in other fields.
The program also offers one semester of advanced Chinese (301) to further develop students' conversation and composition skills through the use of authentic Chinese materials. Additional advanced study of Chinese language is also available to interested students through independent study.
In addition to language courses, there is also a general interest course (371) introducing students, with or without any knowledge of Chinese, to traditional and contemporary Chinese literature. This class, conducted in English entirely, satisfies the university GUR and diversity requirements as well as elective course requirements for Chinese Studies majors. More general interest courses on aspects of Chinese society and culture are currently under development.
The Chinese language and literature program also awards degrees to students who wish to minor in Chinese language and literature. This is an area study program, independent from the Chinese Studies Program, which is pursued through the Department of Languages & Literatures.