PLU Tournées Film Festival 2019
Hosted by PLU's Department of Languages & Literatures. Tournées Film Festival is made possible with the support of the Cultural Services of the French Embassy in the U.S., the Centre National du Cinéma et de l'Image Animée (CNC), the French American Cultural Fund, Florence Gould Foundation and Highbrow Entertainment.
For further information, please contact Rebecca Wilkin (wilkinrm@plu.edu).
Love at First Fight
01/15/19 3:00-5:00pm (Admin 204A)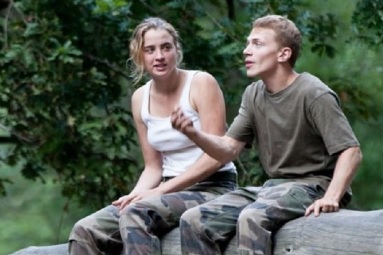 Thomas Cailley's delightful first film follows the unlikely attraction that develops between Arnaud, a mild-mannered carpenter, and Madeleine, a doomsday-obsessed graduate student preparing for an elite army unit. They meet at a self-defense demonstration on the beach, where Madeleine easily throws Arnaud to the ground. Embarrassed and intrigued, the young man enrolls in the same intensive two-week boot camp that Madeleine is attending. When this training course proves dissatisfying to both of them, they set out on their own makeshift survival course.
Languages: French, with English subtitles. 98 minutes
The Workshop
01/22/19 3:00-5:00pm (Admin 204A)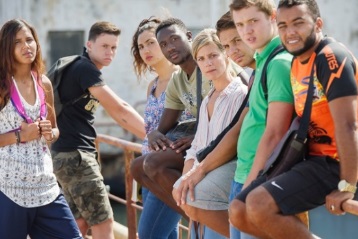 Writer-director Laurent Cantet builds a breathtaking thriller around a collective creative writing exercise. Olivia, a successful Parisian novelist, leads a summer workshop for a diverse group of unemployed young people: a devout Muslim, students, recent immigrants, and Antoine, a confrontational young man with affiliations to extreme right-wing groups. How far will Olivia go to understand what brought Antoine to embrace a reprehensible ideology?
Languages: French, with English subtitles. 113 minutes.
Mad Masters
01/23/19 3:00-4:00pm (Ingram 100)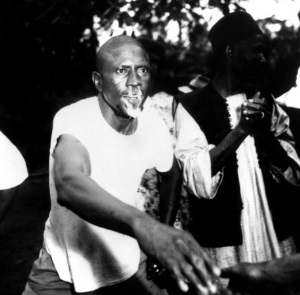 Shot in a single day in 1954, this controversial documentary records a possession ritual of the Hauka cult, in which Nigerien migrants enter a trance state to imitate the military ceremonies of their British colonial occupiers. Accused of mocking colonial institutions and of furthering racist clichés, director Jean Rouch considered the film to be an indictment of those in power, whether white or black. It was the catalyst for his concept of ciné-transe, in which the camera induces a trance shared by "actors," filmmakers, and viewers. The film became an instant classic that influenced the cinematic revolutions of the fifties. France, Ghana, 1956.
Languages: French, with English subtitles. 29 minutes.
Faces, Places
01/24/19 6:00-8:00pm (Ingram 100)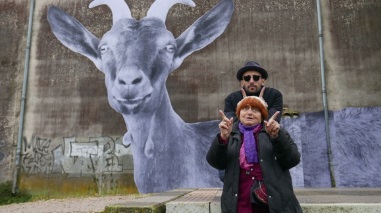 89-year-old powerhouse Agnès Varda sets off on French country roads with world-famous street artist JR to make mural-size portrait photographs of retired miners, factors workers, the wives of dockers, and farmers. An idiosyncratic portrait of modern-day France emerges from Varda's playful, rapid-fire, and occasionally jarring signature montage.
Languages: French, with English subtitles. 113 minutes.
Beats per Minute
02/19/19 6:00-9:00pm (Ingram 100)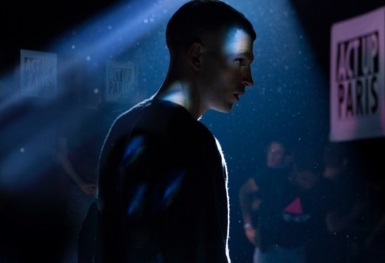 BPM is a fictionalized account of the history of Act Up-Paris, the triumphant true story of the men and women who fought for the recognition and improved treatment of HIV and AIDS patients at a time when a diagnosis was a death sentence. An original member of Act Up, writer-director Robin Campillo authentically reconstructs the activist organization's politically and emotionally charged group meetings, its colorful protests, and the intimate relationships that bound the group together.
Languages: French, with English subtitles. 143 minutes.
I Am Not Your Negro
02/26/19 6:00-8:00pm (Ingram 100)
Haitian filmmaker Raoul Peck's brilliant documentary on racism in America is an essential work for our era, drawing a clear line from the Civil Rights struggle to today's Black Lives Matter movement via the thought of James Baldwin, one of America's most lucid, fearless thinkers. Based on Baldwin's unfinished manuscript "Remember This House," I Am Not Your Negro analyzes white denial and black experience of racial oppression in a historical and contemporary context. 93 minutes.