Study Rooms
The library has 20 study rooms available for one to 14 people. Reserve a room online (valid PLU e-mail address required) up to one week in advance, for a daily maximum of 4 hours for 1-2 person rooms, 2 hours for larger rooms. Most study rooms have viewing equipment for DVDs and videotapes; many have networked computers and whiteboards. Check out dry-erase markers and erasers at the front desk, too.
Study rooms are available for use by PLU students, faculty, and staff only.
We're Here to Help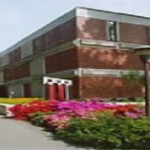 Library Services reference librarians and circulation staff are here to help you. Contact your subject librarian, the reference desk, or the circulation desk for research assistance, database questions, study room reservations, book renewals, and more. Learn more.