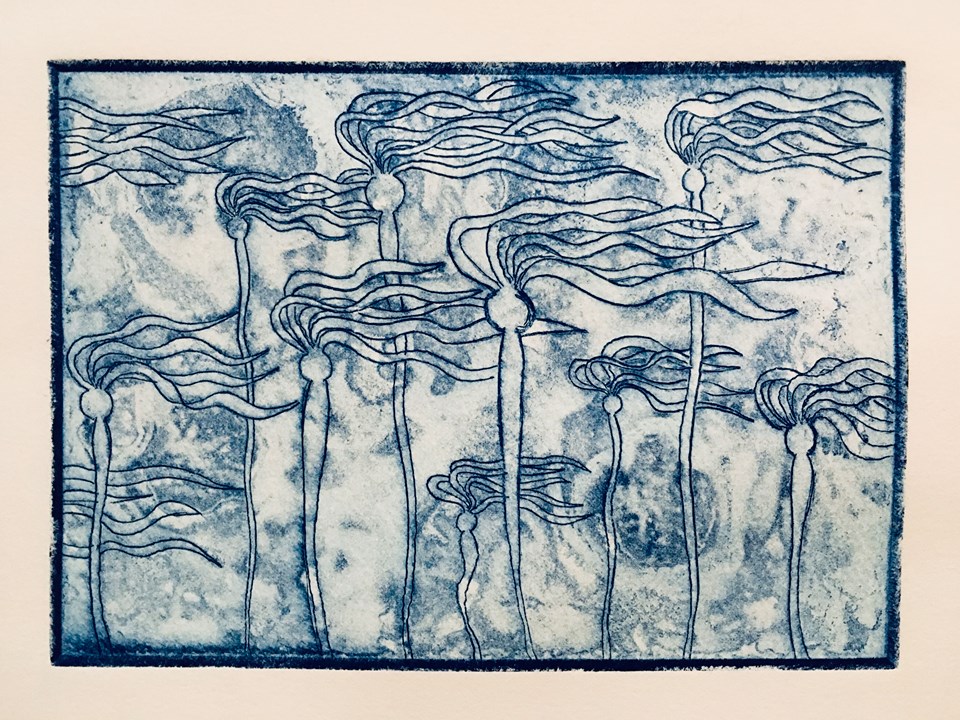 Featured Artwork by Brooke Weigel
The Hidden Forest Premiere
MediaLab students at Pacific Lutheran University will premiered their 2022 documentary at the Grand Cinema on April 18th. The Hidden Forest: The Disappearance of Puget Sound Kelp explores the alarming loss of bull kelp in the Puget Sound region and what potential damages this could cause to our environment and the Indigenous people's culture if we continue down this current path. Kelp conservationists, Tribal Members, and others share their insight on kelp's decline and what can be done to save it.
The film project was directed and produced by students Seley Nemish, Char Aldan, Raven Lirio, Mila Fuentes, Emmy Powell, and Brennan Labrie.
PLU Communication Department faculty member Dr. Kate Hoyt is the documentary advisor for the team and directs MediaLab.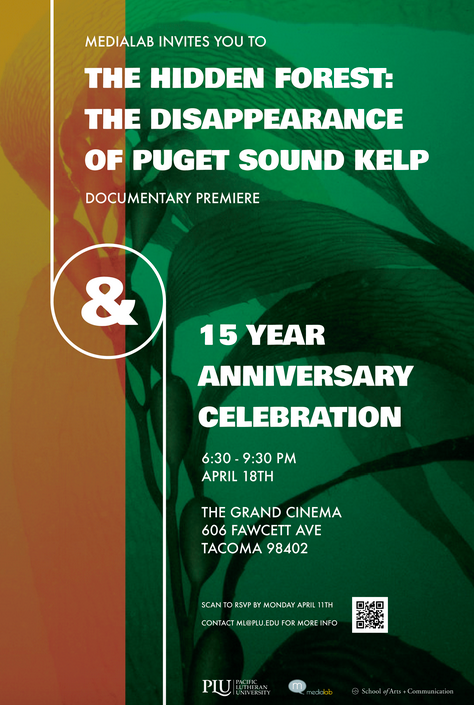 15 Year Anniversary
In addition to premiering our 2022 documentary, MediaLab will also be celebrating our 15 Year Anniversary! Join us at the Grand Cinema in Tacoma on April 18th from 6:30 PM – 9:30 PM.