MESA Scholarships
Tacoma MESA has Scholarship Opportunities for students involved in the program. Please take some time and read about the different scholarships we offer, then click below to apply for the ones that you are eligible for.
Tacoma MESA Scholarships - DUE June 7, 2019
To apply for any or all of the scholarships available through Tacoma MESA, please click the link below and fill out the form. Also complete the list of additional requirements and submit them via email to June Ellis at ellisjr@plu.edu.
Applications and Additionally Required items are all due June 7, 2019.
Additional Requirements:
High School Transcript (may be Unofficial)
Resume
Two Recommendation Forms, one from a community member, and one from a MESA Teacher or Staff Member
Essay

double-spaced, 1-2 pages in length
Topic: How has your involvement with MESA influenced/impacted your decision to pursue a career in STEM?
American Society of Civil Engineers (ASCE) Scholarship

To be considered eligible, MESA students must:
Plan to major in Science, Technology, Engineering or Math (STEM)
Have a 3.0 GPA or above
Be African American, Native American, Hispanic/Latino, Pacific Islander or Female
Rieke Leadership Scholarship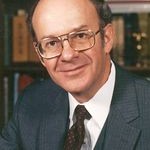 The Rieke Leadership was established in 1988 by President William O. Rieke. Recipients of the award need to have demonstrated leadership in their school or community. (Recipient is expected to participate actively in both curricular and co-curricular activities in a multi-ethnic context at Pacific Lutheran University)
To be considered eligible, MESA students must:
Plan to attend Pacific Lutheran University in the Fall
Have a 3.0 GPA or above upon graduation