Horror, Hilarity, and the Absurdity of War
Nov. 20 | 10 a.m. to noon | Studio Theatre, Karen Hille Philips Center for the Performing Arts
Kevin Knodell '11, a journalist and author, will speak about his books, "The 'Stan" and "Machete Squad." Through the eyes of U.S., Afghan and Taliban combatants, "The 'Stan" is a graphic novel collection of individual stories that capture the human element of the United States' longest war. "Machete Squad," a darkly humorous graphic novel, details the life of co-author Brent Dulak's as an Army medic deployed first to Iraq, then Afghanistan.
PLU's Vet Corps Navigator Novus-Khan Binyaamem '18 will lead a panel discussion with Knodell, the books' co-authors and three veterans with PLU ties, examining different military conflicts from multiple perspectives and sharing the experiences of war.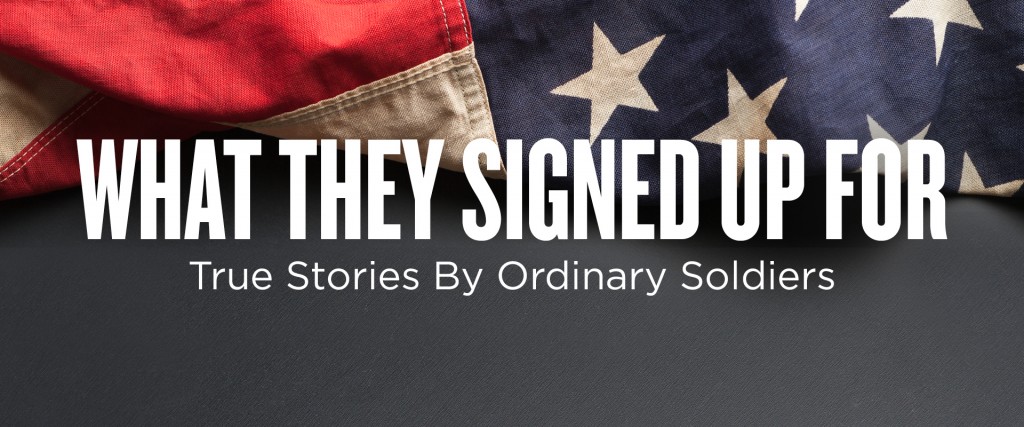 'What They Signed Up For'
10 a.m. | Thursday, Sept. 13 | PLU Regency Room
Free and Open to the Public
Join us for a reading of "What They Signed Up For: True Stories by Ordinary Soldiers," followed by a panel discussion including some of the authors of the book.
This event is a partnership between PLU and the nonprofit What They Signed Up For, whose mission is to inspire other veterans to tell their own stories and to inform civilians about the veteran experience. Michael Farnum, PLU's Director of Military Outreach and one of the book's authors, will moderate. Other speakers include PLU alum Dennis Eller, Robin Eckstein, Nikki Davis and Brandon Mitalas.
The event begins at 10 a.m. in the PLU Regency Room and is free and open to the public. Free copies of the book will be handed out to audience members.

PLU Veterans Day Celebration
Nov. 9 | 10:30-11:11 a.m. | Lagerquist Concert Hall
PLU's annual Veterans Day Celebration will feature a musical performance by the PLU Brass Quintet, a posting of the colors by the Lute Battalion Color Guard, a prayer and benediction by University Pastor Rev. Jen Rude, and a short address by special guest Colonel Curtis A. Buzzard, U.S. Army.