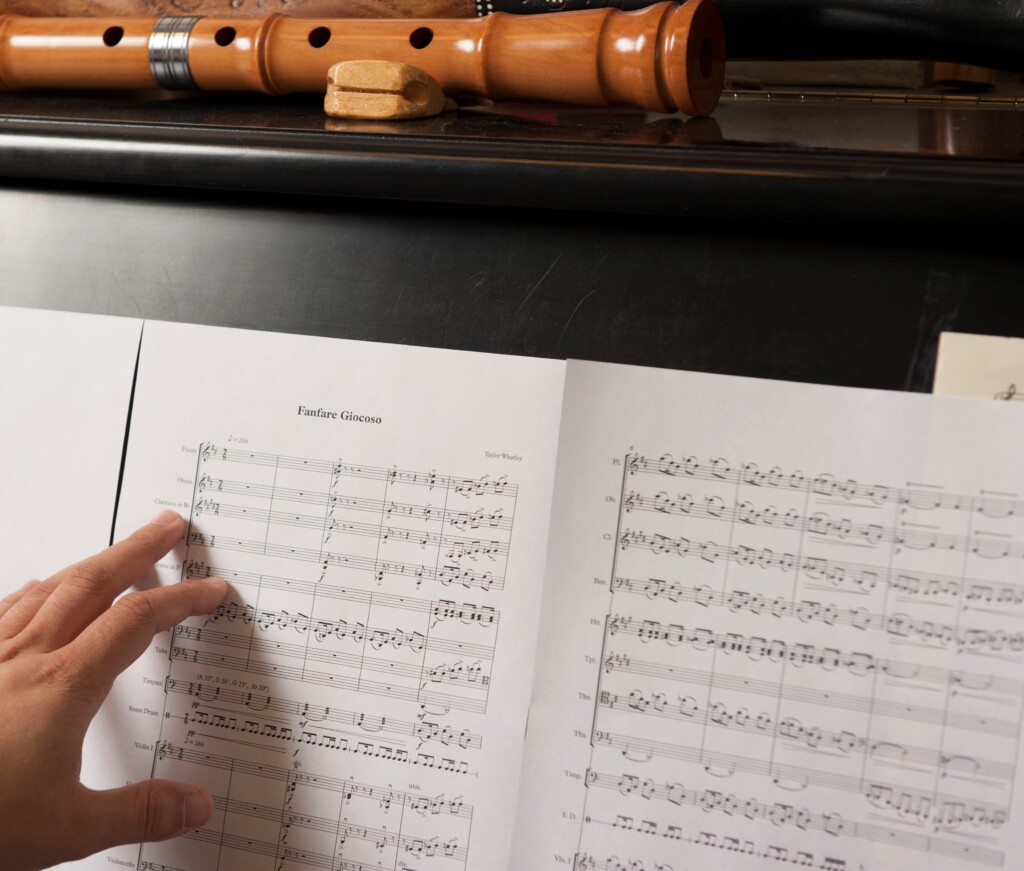 Course Changes & Modalities
Cancellations
MUSI 199: Music in Performance
MUSI 351: Accompanying
MUSI 381, A01: Chamber Ensemble (Ww/Br/Str/Pno)
MUSI 381, A03: Chamber Ensemble (Handbells)
MUSI 381, A04: Chamber Ensemble (Jazz)
MUSI 381, A05: Chamber Ensemble (Steel Band)
MUSI 381, A06: Chamber Ensemble (Saxophone)
MUSI 381, A08: Chamber Ensemble (Orchestra)
MUSI 383: Piano Ensemble
Postponements to Spring 2021
MUSI 251: Keyboard Musicianship III
MUSI 245: Brass Lab I
Course Modalities
The majority of music courses will be taught online. There are approximately 10 courses that have been identified as blended. These designations were approved by the Provost's Academic Council after a careful review of all university offerings.
Courses identified as online will not change to blended at any time during the semester. Blended courses will only offer in person instruction when health and safety considerations allow.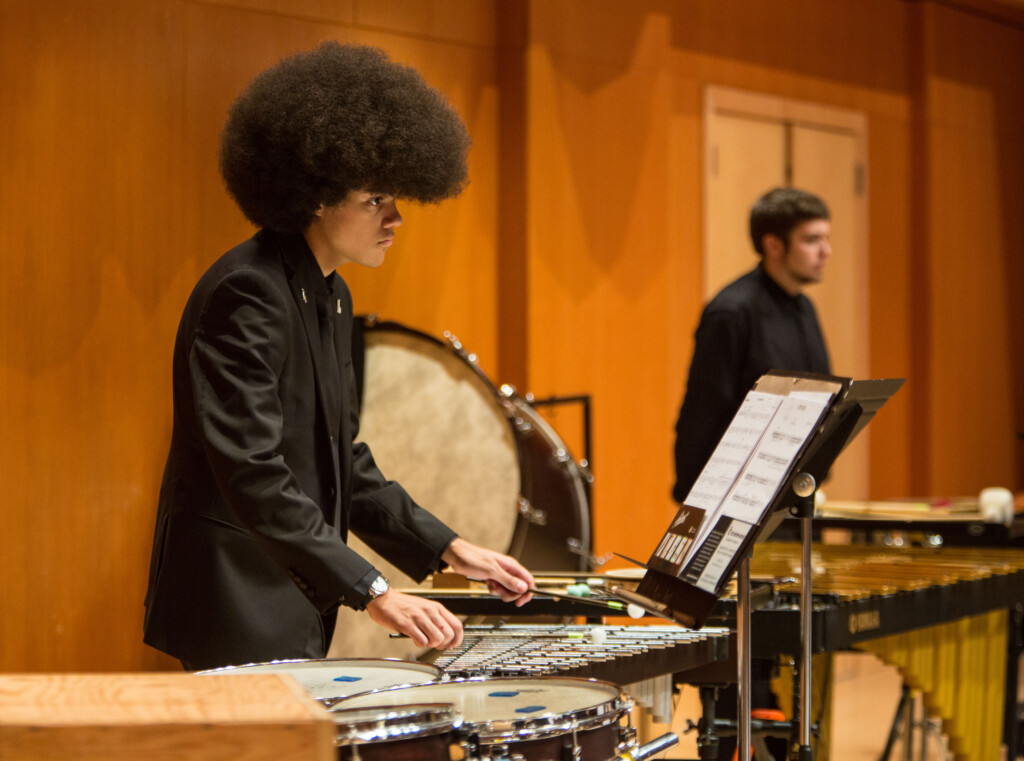 Ensembles
All large ensembles will be split into smaller groups to allow necessary physical distancing for in-person rehearsals and better facilitate virtual ensembles. Students will choose one of the following three options for ensemble participation in the Fall.
Blended. Small ensembles (8-10 students in each) will meet for rehearsal 1-2 times per week. These rehearsals will be no longer than 30 minutes, and scheduled to allow adequate time for air exchange (at least 30 minutes) in between. On days that students are not meeting in person, there will be opportunities for virtual coaching, collaboration, preparation, etc.
Students in choral ensembles will meet in Lagerquist Concert Hall.
Students in string ensembles will meet in Lagerquist Concert Hall on Mondays, MBR 322 on Thursdays.
Students in wind and brass ensembles (Concert Band, Jazz Ensemble, or Wind Ensemble) will meet outdoors.
The Jazz Ensemble rhythm section will meet in MBR 322.
Percussion students should enroll in MUSI 381: Chamber Ensemble, which will meet in MBR 322.
Virtual. Students will meet regularly for virtual coaching, collaboration, preparation, and recording.
No Participation. Students may elect not to participate in an ensemble in the Fall semester. Students who are on scholarship will receive an automatic exemption from the expectation to participate in an ensemble, though the requirement to enroll in private instruction remains. The credit requirement for music majors is not waived: a music major who does not participate in an ensemble in the Fall will need to make up the credit during a semester later in their degree program.
Ensemble Placements. All ensemble placement will be handled virtually, and will involve a submitted recording and subsequent Zoom appointment with relevant faculty. Placements will be for Fall only. If we are able to return to regular rehearsals in the Spring, auditions will be held in early February.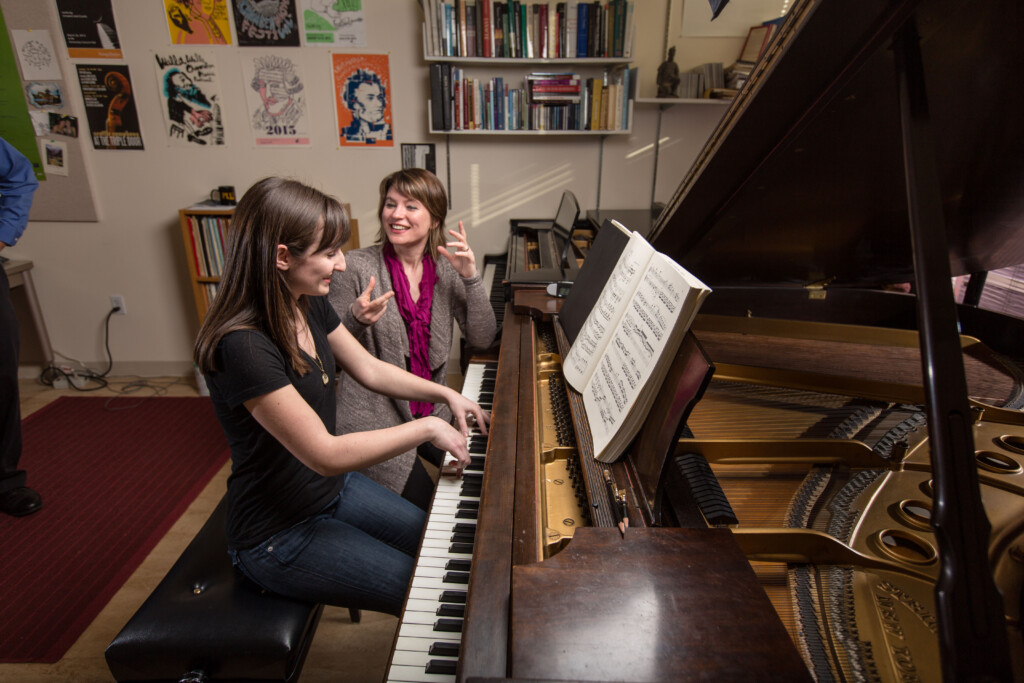 Studio Instruction
For aerosol-producing lessons (brass, voice, woodwinds):
All applied lessons will be conducted virtually. No aerosol-producing lessons will take place in faculty studios or any indoor location. Accommodations for a lesson in an outdoor space will be considered on a case-by-case basis. If approved, the student may remove their mask or use a modified mask only when playing their instrument. Distancing of at least 12 ft should be maintained.
For non aerosol-producing instruments (keyboard, percussion, strings):
Lessons may be conducted virtually by request of either the student or faculty. If lessons are offered on campus:

Masks are required, at all times, for the instructor and student.
Physical distancing guidelines must be followed.
Faculty and students are responsible for disinfecting all contact surfaces, including keyboards, stands, and chairs, before and after lessons.
Lessons must be scheduled at least thirty minutes apart to allow adequate time for air exchange.
Seminars/Masterclasses. Since most instruction will necessarily be virtual, we will work to schedule times for masterclasses or seminars for students to interact with peers and faculty. Students who have elected to attend courses online for the semester will not be required to attend these gatherings.
Recitals and Degree Assessments. All assessments will move forward as prescribed on a student's degree plan. Students should plan to record videos of Senior Recitals, Junior Recitals, and Sophomore Assessment Juries tabled from the Fall. These recordings must be received by the Music Office no later than Friday, December 4, at 5:00pm. If piano accompaniment is required, students may contact collaborative pianists for recordings or use pre-recorded tracks. More information regarding the submission of recordings will be available in mid-October.
Juries. Semester juries will also be required. Videos of semester juries will be due Friday, December 11, by 5:00pm. If piano accompaniment is required, students may contact collaborative pianists for recordings or use pre-recorded tracks.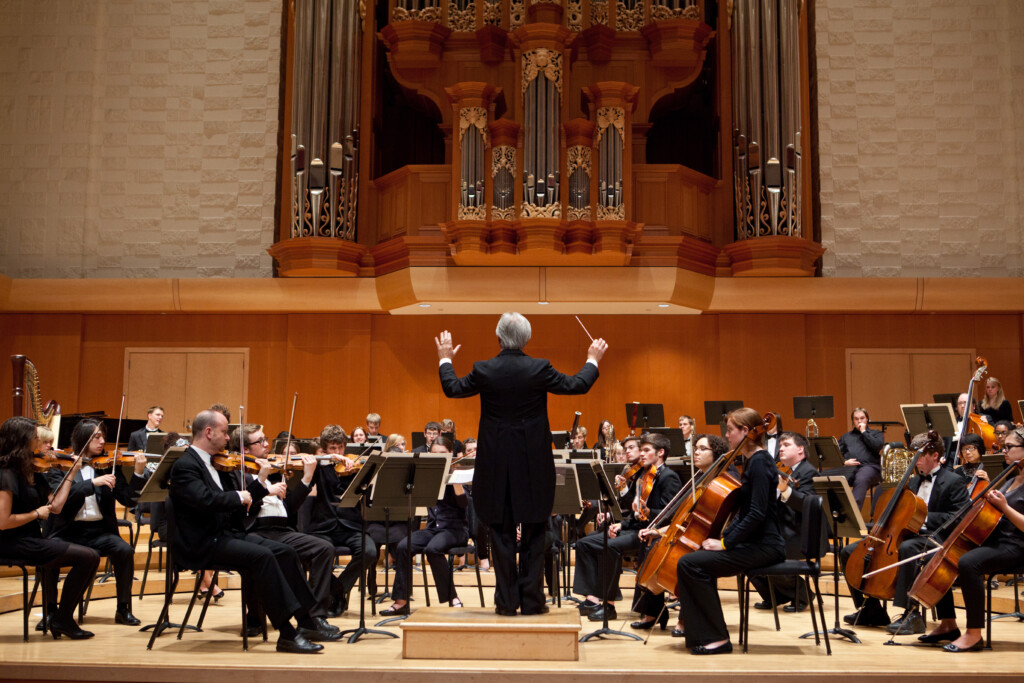 Performances
There will be no live performances. All Fall 2020 performances will be pre-recorded and delivered via YouTube live-stream.
As of this writing, all performers will be required to wear masks during the performance.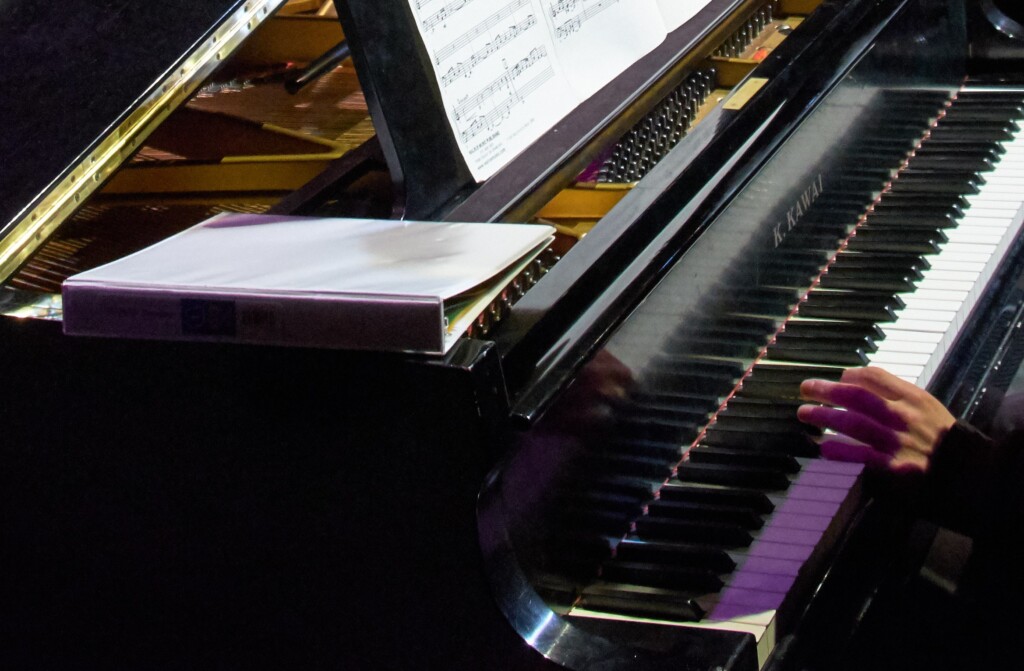 Practice Rooms
To the extent possible, students are encouraged to practice in their dorm rooms or other living accommodations. Since dorm rooms are expected to be single occupancy in the Fall, it will be safer for students—particularly those who are practicing high aerosol-producing instruments—to practice outside of MBR. For students for whom that is not possible or practical, the practice rooms in MBR will be available.
Schedule. Times will be scheduled in 45-minute blocks, with 30 minutes between students to allow for disinfecting and air circulation. Assigned practice times will begin at 6:00am and continue until 12:30am. This allows for 15 scheduled times each day (start times listed below). To reduce hallway traffic, alternating practice rooms will be designated with an "A" schedule and a "B" schedule:
"A" Practice Rooms—6:00am, 7:15am, 8:30am, 9:45am, 11:00am, 12:15pm, 1:30pm, 2:45pm, 4:00pm, 5:15pm, 6:30pm, 7:45pm, 9:00pm, 10:15pm, 11:30pm
"B" Practice Rooms—6:30am, 7:45am, 9:00am, 10:15am, 11:30am, 12:45pm, 2:00pm, 2:15pm, 3:30pm, 4:45pm, 6:00pm, 7:15pm, 8:30pm, 9:45pm, 11:00pm
Requesting time. Students will request practice room times by 12:00pm each Friday. Times will be assigned by the Music Office for the following Monday through Sunday. Due to limited practice room availability, students may request one session each day. If times remain after scheduling, students may request additional time on a first-come, first-served basis. Practice Room Schedules will be posted on the Music Department website.
Specific instructions and layouts to the practice rooms are provided in the Schedule and Sign Up Sheet info below.
Music Stands. Music stands will be removed from all practice rooms. Students will be required to bring their own music stands.
Chairs. One Wegner Student Musician chair will be placed in each practice room. These chairs are plastic and should be disinfected after each use. Chairs with cloth covers, including cello chairs, will not be used in practice rooms in Fall 2020.
Masks. Students may remove their masks for practice while alone in a practice room. Masks must be worn at all times otherwise, including time spent disinfecting the space.
Disinfecting. Alcohol-based disinfecting wipes or similar cleaning supplies will be placed in the practice room hallway, and near the third floor practice rooms. Students must wipe down the piano and chair BEFORE and AFTER each practice session. Trash cans will remain outside the rooms.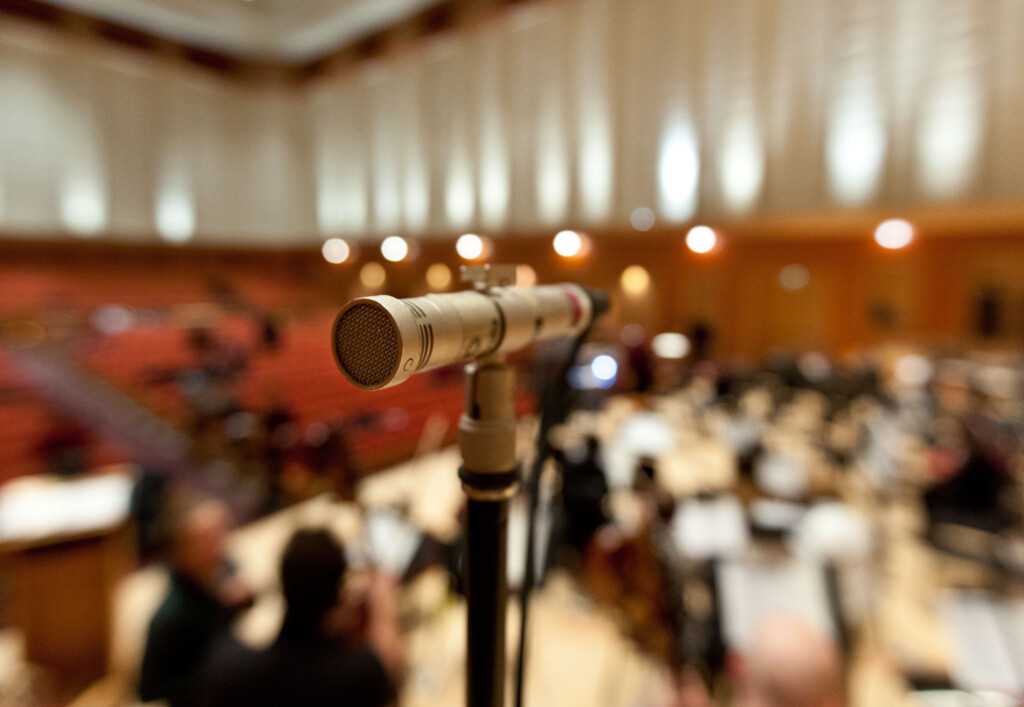 Recommended Purchases
A Music Stand. In an effort to reduce contact points, students will be required to use their own portable music stand for all rehearsals, individual practice, and performance.
A USB Microphone. The Music Department encourages students to purchase a USB microphone to enhance sound quality, particularly for higher volume instruments.
Headphones. If your budget allows, consider a quality pair of over the ear headphones. Open-back or semi-open headphones allow air to pass through the headphones, making it easier and more natural to hear yourself.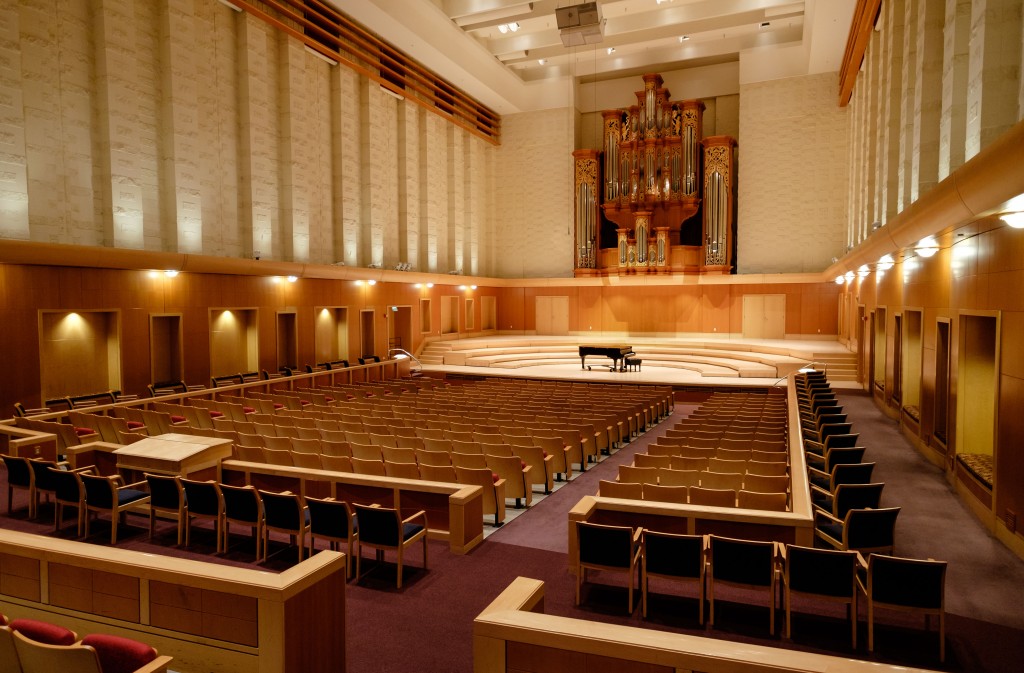 Building Information
Building Access
The following student groups listed below will have swipe card access to MBR in the Fall. Building hours for these students will be 5:50am to 12:30am to allow time in the practice rooms. Swipe access will begin on Monday, September 14.
Students enrolled in Private Instruction.
Students enrolled in MUSI 151: Keyboard Musicianship I. These students will also have access to the Keyboard Lab (MBRC-331). The schedule of practice time will be coordinated by the course instructor, Dr. Lark Powers.
Students registered in all blended classes (MUSI 241, 360, 361, 362, 363, 370, 371, 375, 380, 381).
No students will have swipe access to the Music Office.
Students who have checked out an instrument or locker for personal use will be provided access to the locker room.
All teaching spaces (Lagerquist Concert Hall [MBRC-330], 306, 322, 323, 334) will remain locked. Faculty will be responsible for unlocking these larger spaces when they are used for blended instruction.
The Music Office will be unlocked and open from 8am-12pm Monday through Friday.
Signage
Signage and stickers have been placed throughout MBR.  These include advisory information for using specific rooms, but also directional information for improved traffic flow throughout the building.  Please pay attention to posted signage and adhere to messaging and directions provided.
Room Cleaning & Cleaning Kits
Cleaning kits will be supplied and maintained in the locations listed below. Facilities will be regularly replacing the microfiber cloth and refilling the disinfectant solution provided. Faculty and students are responsible for disinfecting classrooms and other spaces used. If you notice that a kit is missing, or needs service, please let one of the Music Office staff know.
Third floor

Percussion Studio (323)
Instrumental Rehearsal Room (322)
Choral Rehearsal Room (306)
Lagerquist Concert Hall (Stage)
Lagerquist Concert Hall (Organ Loft)
Keyboard Lab (331)
Classroom (334)
Outside of Studio 335, to be shared with Practice Rooms and any faculty studios further down the hall.

Second floor

Practice Room Wing (Amphitheatre Door)
Practice Room Wing (Mid Hallway)
Practice Room Wing (Mid Hallway)
Practice Room Wing (Outside Studio 202B)
Music Office Lobby
Music Office Workroom

First floor

Room 116 hallway, left outside the door to be used by any Faculty Studios
Additionally, hand sanitizer stations are located just inside of the three main entrances to the building, including:
Third floor exit to Wheeler Street
Third floor lobby
First floor lobby
Music Office Information
The Music Office will operate with adjusted hours and access during the Fall semester. One staff member will be in the office Monday through Friday between 8am-12pm.  All staff will continue to work remotely in what would be the usual Music Office hours of 8am-12pm and 1-4pm, and can readily be contacted via email during this timeframe.  Please note that unexpected closures may occur.
If the Music Office is not open and you need to reach someone, contact information and specific office hours are listed below.  You are encouraged to send an email with any questions you might have, if you are unable to visit in person.
Additionally, if you have specific questions for any of the following areas, please contact the appropriate staff member listed:
Registration for lessons, ensembles, or other music classes – Tabi Looper
Instrument or locker checkout – Tabi Looper or Ryan Marsh
Student employment – Mercedi Benien (lobby staff can contact Ryan Marsh)
Access-related questions – Tabi Looper or Ryan Marsh
Practice room scheduling – Mercedi Benien
Scholarship-related questions – Tabi Looper
General scheduling-related questions – Ryan Marsh
Recitals – Ryan Marsh
General inquiries or questions not listed here – Ryan Marsh
Ryan Marsh
marshrl@plu.edu
Office phone: 253-535-7602
Office hours:
Monday and Tuesday from 8am-12pm
Working remotely:
Monday and Tuesday from 1-4pm; and Wednesday-Friday 8am-12pm and 1-4pm
Tabi Looper
loopert@plu.edu
Office phone: 253-535-7603
Office hours:
Wednesday from 8am-12pm
Working remotely:
Wednesday from 1-4pm; and Monday-Tuesday and Thursday-Friday 8am-12pm and 1-4pm
Mercedi Benien
mbenien@plu.edu
Office phone: 253-535-7627
Office hours:
Thursday and Friday from 8am-12pm
Working remotely:
Thursday and Friday from 1-4pm; and Monday-Wednesday from 8am-12pm and 1-4pm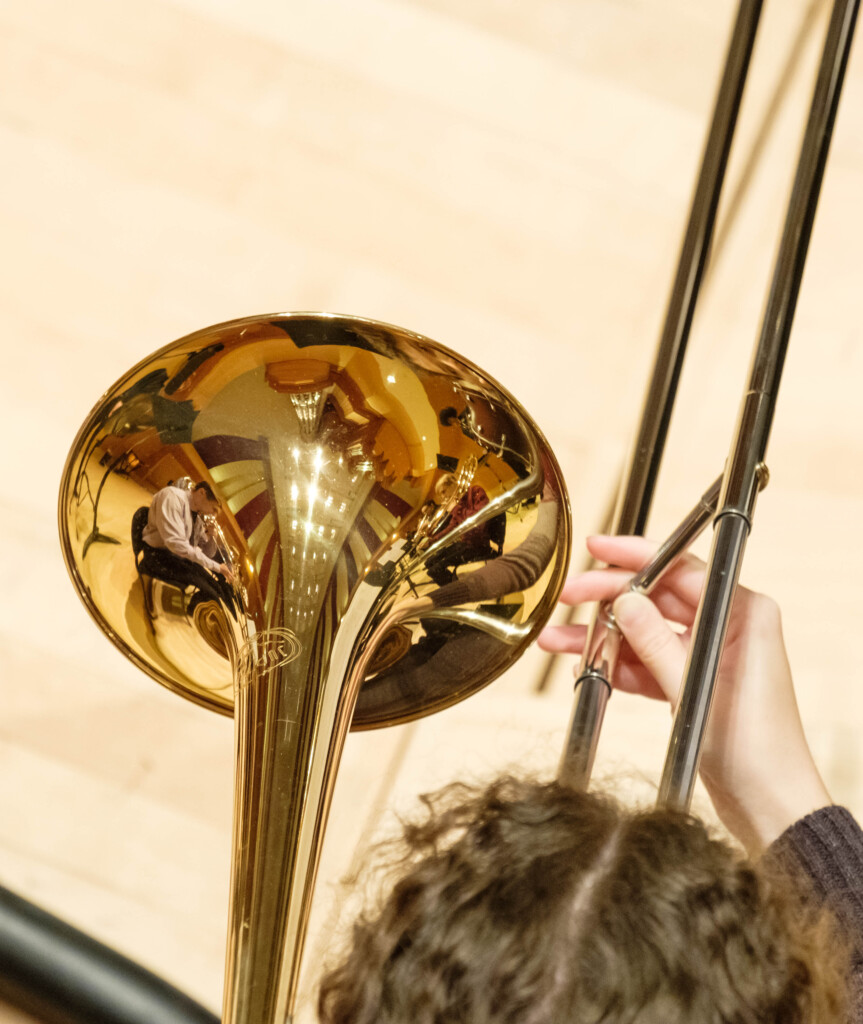 Instrument & Locker Checkout
Instrument and locker checkout requests will be handled using the online request form and processes supplied here.  There is no need to make these requests in person by visiting the Music Office.
Instrument and locker checkout will begin Monday, September 14.  If an instrument is needed prior to this, please contact either Tabi Looper or Ryan Marsh in the Music Office at loopert@plu.edu or marshrl@plu.edu.
Please note that any instrument that is checked out will not be assigned to multiple persons, and should not be shared.
Instrument Checkout
If you are in need of a specific instrument please follow the steps outlined below:
Fill out and submit the form supplied at the bottom of this section once you have confirmed with your ensemble director or lesson instructor what instrument you will need to be assigned
Have the appropriate ensemble director or lesson instructor follow up with an email to both Tabi Looper and Ryan Marsh in the Music Office at loopert@plu.edu and marshrl@plu.edu with all of the following information:

 Name of student requesting instrument
Which instrument is being requested (make/model if known)
Specific timeframe the instrument will need to be used (i.e.):

Academic Year (Sept-May)
Fall Semester ONLY (Sept-Dec); J-Term (January)
Spring Semester ONLY (Feb-May)
Summer Only (Jun-Aug); or
Other (indicate specific dates needed)

Once the Music Office receives both your request form and an email of approval from your instructor you will be emailed the appropriate locker information and will have access to the instrument
Locker Checkout
If you require a locker for your own personal instrument please email both Tabi Looper and Ryan Marsh in the Music Office at loopert@plu.edu or marshrl@plu.edu with your request.  Please indicate what type of instrument you need the locker for.
Also note that you must be registered for an instrumental lesson-type or ensemble in order to have access to an instrument locker.
Once your request has been approved by the Music Office your locker information will be emailed to you and you will have access to the locker.
String Lab
For students taking String Lab, the Music Office will email you a checkout form for you to complete and submit, once instrument assignments are completed.  Locker information will be provided prior to your first class meeting.