J-TERM 2021 INFORMATION
Please note: information for the Spring 2020 semester will be uploaded in the upcoming weeks.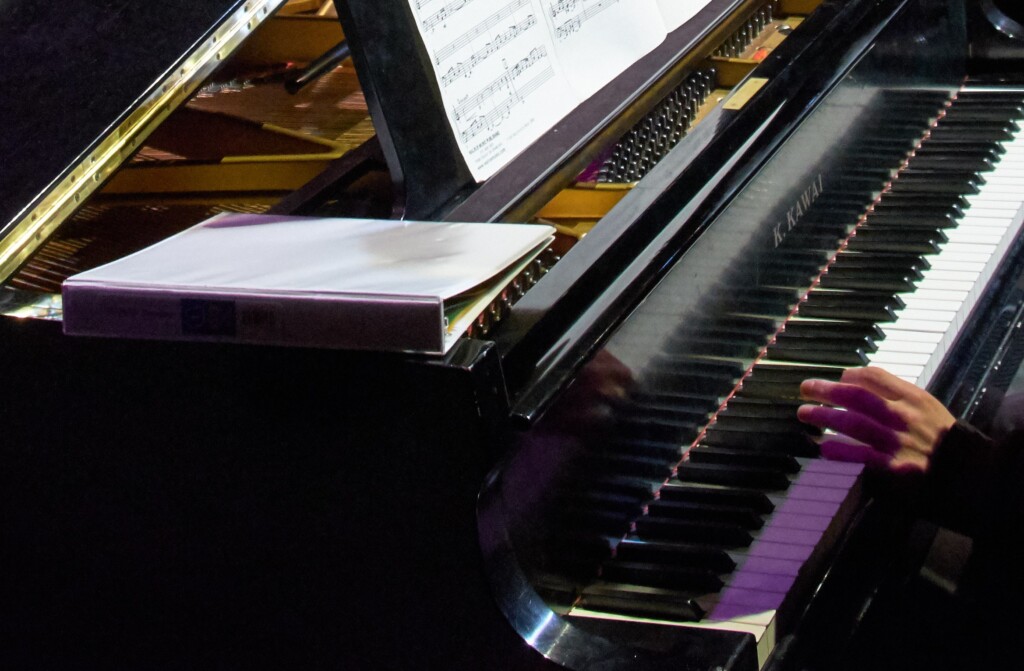 Practice Rooms
To the extent possible, students are encouraged to practice in their dorm rooms or other living accommodations. Since dorm rooms continue to be single occupancy, it is safer for students—particularly those who are practicing high aerosol-producing instruments—to practice outside of MBR. For students for whom that is not possible or practical, the practice rooms in MBR will be available.
Schedule. Times will be scheduled in 45-minute blocks, with 30 minutes between students to allow for air circulation. Assigned practice times will begin at 6:00am and continue until 12:30am. To reduce hallway traffic, alternating practice rooms will be on different schedules.
Requesting time. Students will request practice room time using the link below. Times will be assigned by the Music Office for the following Monday through Sunday, where the schedule becomes available the Wednesday prior. Due to limited practice room availability, students may request up to four sessions a day, and may combine up to two sessions in a row for a 2-hour time block. Requests will be on a first-come, first-served basis, and students should make their requests as soon as possible – no later than one day in advance to the session time. Please read the "Schedule Info and Instructions" document, using the link below, prior to making your first request.
Under no circumstances should more than one person be in a practice room at at time.
Music Stands. Music stands will be removed from all practice rooms. Students will be required to bring their own music stands.
Chairs. One Wegner Student Musician chair will be placed in each practice room. These chairs are plastic and should be disinfected after each use. Chairs with cloth covers, including cello chairs, will not be used in practice rooms in J-Term 2021.
Masks. Students may remove their masks for practice while alone in a practice room. Masks must be worn at all times otherwise, including time spent disinfecting the space.
Disinfecting. Disinfectant and other cleaning supplies will be placed in the practice room hallway, and near the third floor practice rooms. Students must wipe down the piano and chair BEFORE and AFTER each practice session. Trash cans will remain outside the rooms.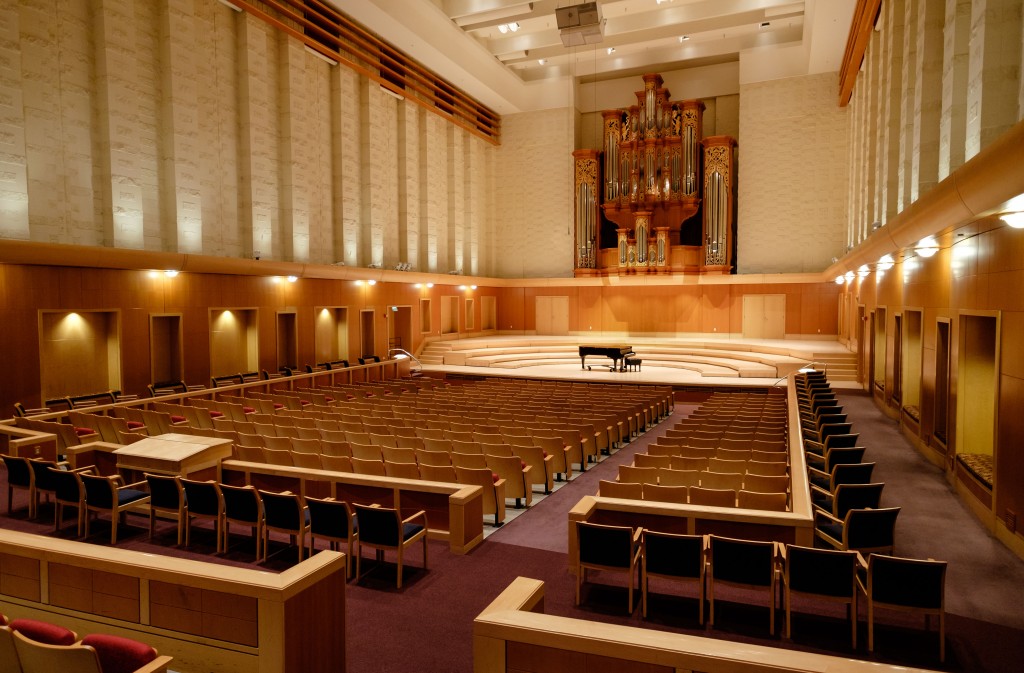 Building Information
Building Access
Students enrolled in Private Instruction for Spring 2021 will have swipe access to MBR in J-Term. Building hours for these students will be 6:00am to 12:00am to allow time in the practice rooms. Swipe access will begin on Tuesday, January 19. Students who are not registered for Private Instruction may request access by contacting the Music Office.
No students will have swipe access to the Music Office.
Students who have checked out an instrument or locker for personal use will be provided access to the locker room.
All teaching spaces (Lagerquist Concert Hall [MBRC-330], 306, 322, 323, 334) will remain locked. Faculty will be responsible for unlocking these larger spaces when they are used for blended instruction.
The Music Office will be locked and closed for the duration of J-Term, and staff will be working remotely.
Signage
Signage and stickers have been placed throughout MBR.  These include advisory information for using specific rooms, but also directional information for improved traffic flow throughout the building.  Please pay attention to posted signage and adhere to messaging and directions provided.
Room Cleaning & Cleaning Kits
Cleaning kits will be supplied and maintained in the locations listed below. Facilities will be regularly replacing the microfiber cloth and refilling the disinfectant solution provided. Faculty and students are responsible for disinfecting classrooms and other spaces used. If you notice that a kit is missing, or needs service, please let one of the Music Office staff know.
Third floor

Percussion Studio (323)
Instrumental Rehearsal Room (322)
Choral Rehearsal Room (306)
Lagerquist Concert Hall (Stage)
Lagerquist Concert Hall (Organ Loft)
Keyboard Lab (331)
Classroom (334)
Outside of Studio 335, to be shared with Practice Rooms and any faculty studios further down the hall.

Second floor

Practice Room Wing (Amphitheatre Door)
Practice Room Wing (Mid Hallway)
Practice Room Wing (Mid Hallway)
Practice Room Wing (Outside Studio 202B)
Music Office Lobby
Music Office Workroom

First floor

Room 116 hallway, left outside the door to be used by any Faculty Studios
Additionally, hand sanitizer stations are located just inside of the three main entrances to the building, including:
Third floor exit to Wheeler Street
Third floor lobby
First floor lobby
Music Office Information
The Music Office will be locked and closed for the duration of J-Term, and staff will be working fully remote during this time. All staff will continue to work remotely in what would be the usual Music Office hours of 8am-12pm and 1-4pm, Monday through Friday, and can readily be contacted via email during this timeframe.  Please note that unexpected closures may occur.
Contact information for Music Office staff is listed below.
Additionally, if you have specific questions for any of the following areas, please contact the appropriate staff member listed:
Registration for lessons, ensembles, or other music classes – Tabi Looper
Instrument or locker checkout – Tabi Looper or Ryan Marsh
Student employment – Mercedi Benien (lobby staff can contact Ryan Marsh)
Access-related questions – Tabi Looper or Ryan Marsh
Practice room scheduling – Mercedi Benien
Scholarship-related questions – Tabi Looper
General scheduling-related questions – Ryan Marsh
Recitals – Ryan Marsh
General inquiries or questions not listed here – Ryan Marsh
Ryan Marsh
marshrl@plu.edu
Tabi Looper
loopert@plu.edu
Mercedi Benien
mbenien@plu.edu