2020 Northwest High School Honor Jazz Band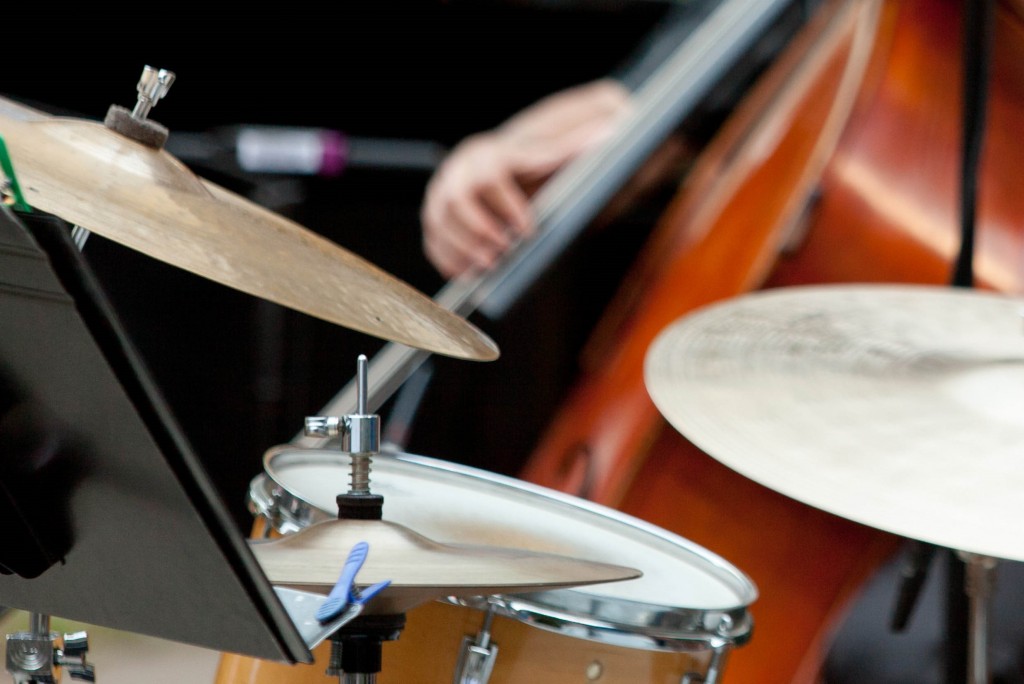 2020 Northwest High School Honor Jazz Band

Saturday, February 8, 2020
Mary Baker Russell Music Center & Karen Hille Phillips Center for Performing Arts
Cassio Vianna, Director
The PLU Honor Jazz Band is open by nomination to high schools.  Your students will enjoy a full day of music making with other talented young musicians. The event features workshops, rehearsals, a jam session, and a final concert, which will be held in the beautiful Karen Hille Phillips Center for the Performing Arts at PLU. The students will be coached by the PLU jazz faculty as they prepare to perform the final concert.
Nominations for February 2020 are now closed.

OpusEvent Honor Jazz Band Nominations
High school directors, please use the link provided above to create or login with an OpusEvent account to nominate and recommend students that you would like to participate in the Northwest High School Honor Jazz Band. The nomination deadline is November 1, 2019. We ask that before nominating a student, please check with each student concerning their availability. There is a participant fee of $55 for each student participating in the Honor Jazz Band.
No prerecorded materials are required at this time.
Honor Jazz Band registration will be made available following the designated nomination period.
Once nominations have been reviewed Honor Jazz Band participants will be notified of acceptance via email and provided access to registration.  Once received, please complete registration and payment using the OpusEvent link provided by December 15th.
Participant fees: $55 (non-refundable) / Deadline: December 15, 2019.
Please note that no refunds will be allowed after event registration has been completed, and no registration or payment will be accepted following the deadline of December 15th.
2020 Honor Jazz Schedule (TBD)
FEBRUARY 8, 2020

5:30pm
Eastvold Auditorium, Karen Hille Phillips Center for the Performing Arts
No tickets required.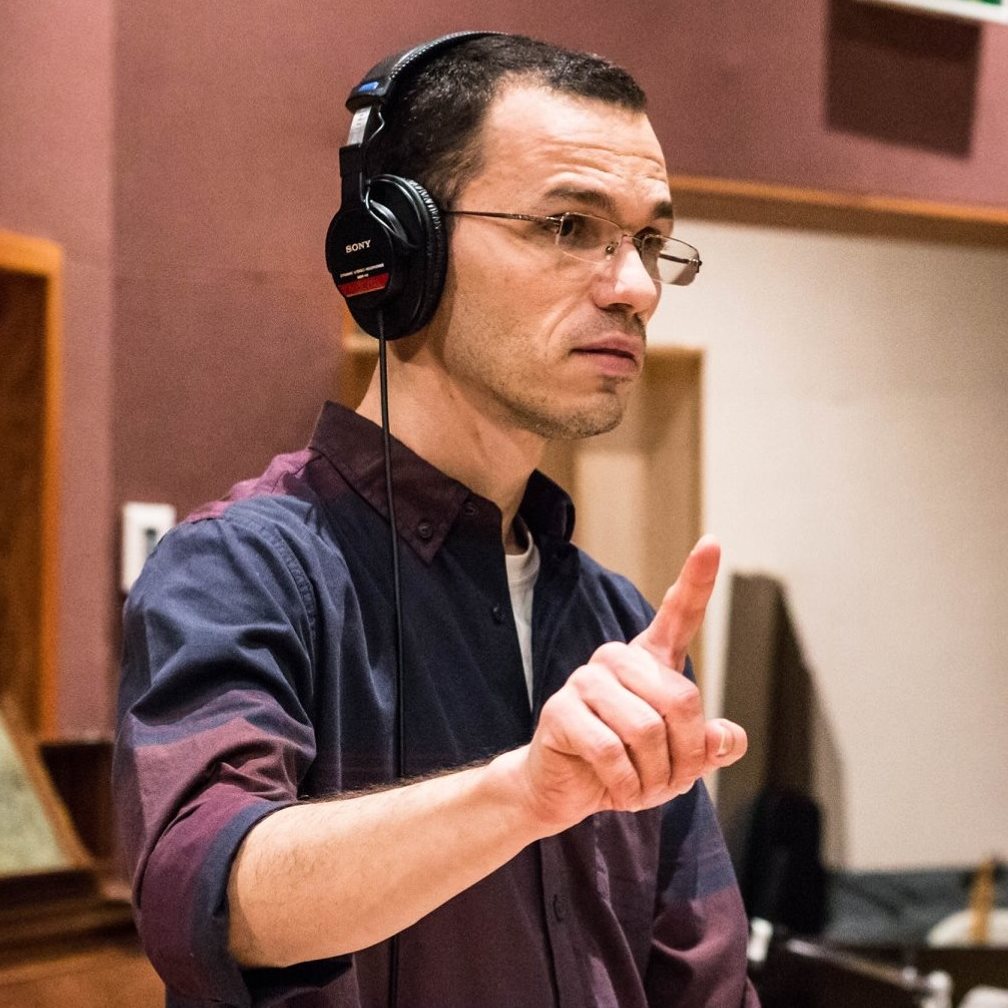 Cassio Vianna
Cassio Vianna was born and raised in Rio de Janeiro, Brazil. A scholar in jazz and Brazilian popular music, he has been featured as a performer and/or clinician at festivals and conferences in Brazil, Paraguay, China, and in the U.S. His compositions for jazz ensemble have received national recognition, including awards from the National Band Association, Jazz Education Network, and the International Society of Jazz Arrangers and Composers (ISJAC). Artists who have performed his compositions or arrangements include Chris Potter, Ernie Watts, Martha Reeves, Tony Kadleck, Danny Gottlieb, Armando Marçal, Chuck Owen's Jazz Surge Band, Clay Jenkins, David Caffey Jazz Orchestra, and the United States Army Field Band (Jazz Ambassadors), among others. Dr. Vianna has produced several recordings of his original works; his most recent album Infância (2017) features his original compositions for jazz orchestra.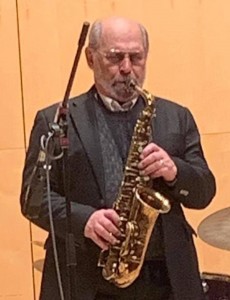 Robert Miller
Bob Miller has had an illustrious career in high school and university music teaching and administration. Now retired, he founded the jazz program at Arizona State University and was dean of the Lionel Hampton School of Music at the University of Idaho. A music educator, saxophonist, and ensemble director, Bob also adjudicates and does music clinics and workshops all over the country.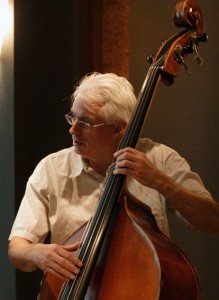 Clipper Anderson
Known for his improvisational virtuosity, his steady presence in the groove pocket and his command of multiple styles, bassist Clipper Anderson is one of the most highly regarded musicians on the Northwest jazz scene today. Equally comfortable with straight-ahead, traditional, free jazz or bebop, he plays with genuine reverence for the music and an unassuming mastery that speaks for itself. Clipper has enjoyed a long and distinguished career as a composer, performer, studio musician, vocalist and educator. He plays at jazz festivals throughout the United States and Canada and has appeared at the Port Townsend Jazz Festival, the Highland Jazz Festival, the Fairbanks Summer Art Festival, the Crown of the Continent Guitar Foundation Festival, the Blaine Jazz Festival and the Buddy DeFranco/University of Montana Jazz Festival, the latter four of which he plays annually. He has shared the bandstand with a long list of jazz luminaries including Michael Brecker, Arturo Sandoval, Dave Samuels, Peter Erskine, Bruce Forman, Tamir Hendelman, Bob Mintzer, Lew Soloff, Bucky Pizzarelli, Benny Golson, Paquito D'Rivera, Phil Woods and Buddy DeFranco. As a session musician, Clipper has appeared on numerous recordings, including five with Northwest vocal icon Greta Matassa. Clipper's 2012 CD The Road Home, marked his debut as a solo artist and composer and held the top 20-22 spots on the national jazz radio charts for several months.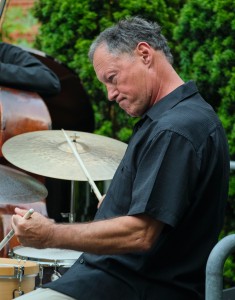 Mark Ivester
Mark Ivester is a versatile drummer and percussionist with extensive experience playing a variety of musical genres from rock to jazz to orchestral music. Ivester has performed with numerous jazz artists of international stature including Larry Coryell, Freddie Hubbard, Diane Schuur, Mose Allison, Charlie Byrd and Eartha Kitt. He currently performs and records with the Jovino Santos Neto Quartet, Greta Matassa and Susan Pasca. Ivester has also performed with the Honolulu, Spokane and Walla Walla symphony orchestras. Ivester is a founding member of the professional percussion ensemble Happy Hammers, a group that performs a broad cross-section of percussion music of various ethnic origins including the steel drums from Trinidad, African drumming of the Ewe and Yoruba tribes, Afro-Cuban drumming, Brazilian sambas, and jazz for mallet keyboard instruments. Ivester earned a Bachelor of Music degree from Eastern Washington University, and he did undergraduate and graduate work in ethnomusicology at the University of Hawaii that included field study in gamelan music on the island of Java.