2018-19 Faculty Excellence Recipients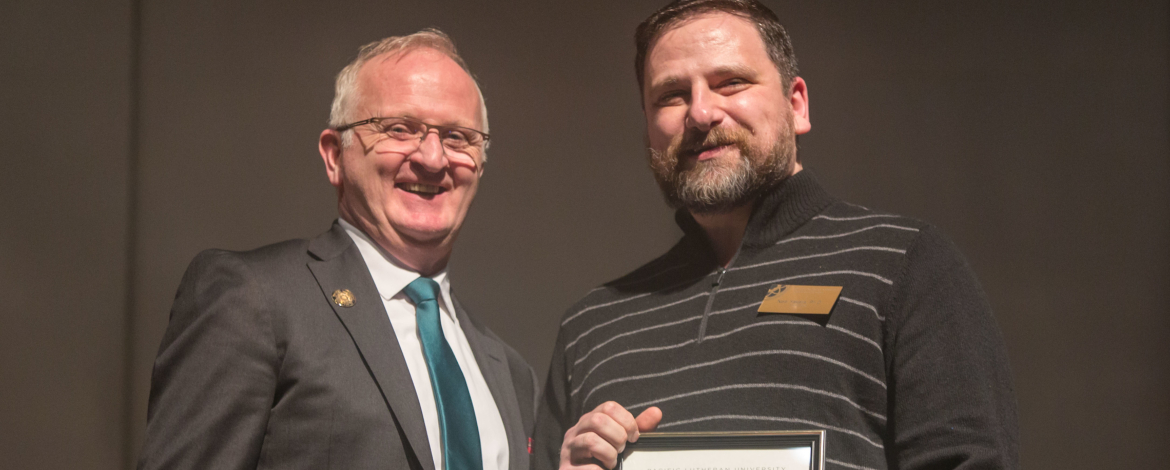 December 18, 2018
By Christine Nicolai
PLU Natural Sciences
The Division of Natural Sciences swept this year's faculty ceremony, garnering 3 of the 5 prestigious awards.
Every year during the PLU Christmas Celebration, the university honors the accomplishments of faculty by presenting five Faculty Excellence awards in the areas of teaching, advising, mentoring, research, and service. The recipient receives a certificate, an honorarium, and perhaps most meaningful, a citation explaining why they were chosen.
Now, you might be thinking that a citation doesn't sound all that exciting…it sounds almost like you're going to court. Well, yes. But here we mean citation in the sense of an academic honor, and it's that which makes the Faculty Excellence Awards so special. Recipients of the awards have been nominated and chosen by their colleagues, and those colleagues come together to craft a document outlining all of the recipient's impressive achievements, stellar character traits, and admirable skills. Congratulations to Neal, Bill, and Claire. We're lucky to have such outstanding colleagues!
Faculty Excellence Award in Service

From Dr. Yakelis' citation:
Neal's service is effective in its clarity, reliability, and ability to draw people together, and it is marked by his genuine sincerity and concern for the university and all of the members of its community. Even with all that is demanded of him, he is not easily flustered, and he is gracious in thanking people for the work that they do. One colleague wrote that "Neal stands as a role model for all faculty who seek to engage fully with the university" while another noted, "Neal does not just serve with excellence, he serves with intention, heart, humor, and humility. He's one of PLU's best."
Faculty Excellence Award in Mentoring
Professor William Greenwood
From Dr. Greenwood's citation:
To students, Dr. Greenwood is an inspiring teacher, adviser and guide, someone who has helped them steer the right course in their education and careers. A former student wrote to say "In the classes that I took under Dr. Greenwood, I realized I was under the tutelage of someone who was not only knowledgeable, but also caring and attentive towards the progress of his students. Through advising meetings to discuss classes to the office hours I attended seeking clarification on course material, Dr. Greenwood has become one of the most integral influences that have made me who I am today."
The K.T. Tang Faculty Excellence Award in Research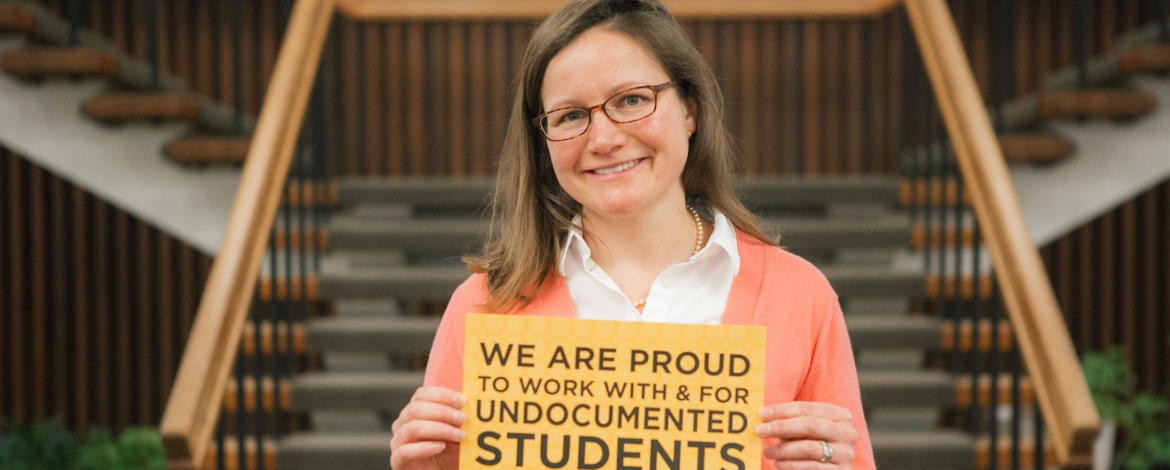 From Dr. Todd's citation:
Dr. Todd's research is a testament to the idea that we can create meaningful research agendas that support both local and global communities at the same time they advance our academic understanding. The questions she poses are not just scientifically relevant, they are vital to helping society navigate the impacts of glacial hazards and climate change. As one colleague noted, "Dr. Todd's accomplishments and impact on both her field and her colleagues embody the spirit of this award."