Open to Interpretation – "Irrefutable"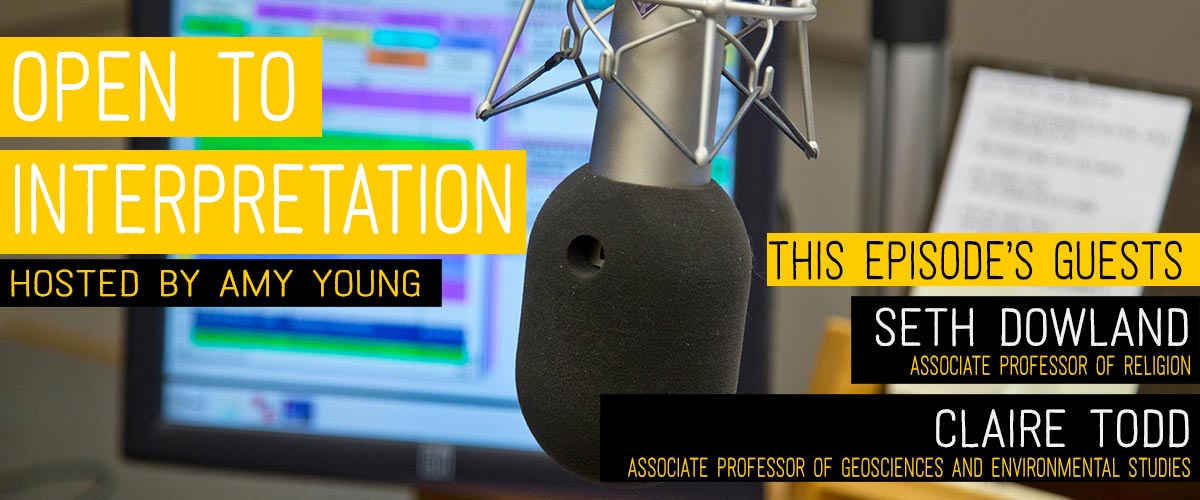 April 20, 2017
By Zach Powers '10
Marketing & Communication
TACOMA, WASH. (April. 20, 2017)- The eleventh episode of "Open to Interpretation" features a discussion of the word "irrefutable" among host and Communication and Theatre Department Chair Amy Young, Associate Professor of Religion Seth Dowland, and Associate Professor of Geosciences and Environmental Studies Claire Todd.
Conversation Highlights
1:00- Warm up questions to do with historical figures, vacation destinations and alternative careers.
4:30- What ought to qualify something as irrefutable? Or, for that matter, should anything be considered irrefutable?
6:40- The role "the burden of proof" can play in designating something as irrefutable in public discourse.
9:10- The cultural forces that contribute to widespread belief that something is, or is not, irrefutable.
15:50- How our communities can shape our belief of what is true.
18:15- What constitutes fact and what is irrefutable in this era of "alternative facts?"
22:45- The benefits of observation vs. the influence of media gaslighting